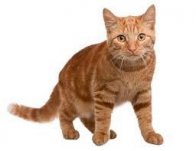 15th: Puppy Mill Awareness Day &
Responsible Dog Ownership Day
23rd-29th National Dog Week
28: World Rabies Day
Here kitty, kitty...teach your cat to come to you when call.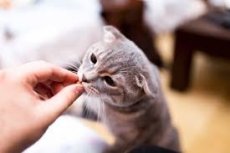 Figure out what motivates your cat.
Maybe it's the sound of a paper bag crunching, a tapping sound on the counter, a dish clinking, a treat jar opening etc.

Pick a verbal cue and stick with it. "Kitty, come", "Over here, kitty", "let's go Kitty." Whatever you choose stick with the same phrase and of course you can replace kitty with your cat's name.

Now associate the motivation or action with the verbal cue. Give your verbal command and then the action. When your cat arrives follow it up with a play session, a treat OR a new toy.

Always avoid doing anything your cat considers negative while training. If your cat doesn't want to be held do not pick him up when he arrives during training.

Teaching your cat to come when called is beneficial when you do need to hold them, put in a carrier etc but try to practice the 10-to-a rule. For every 10 times you command your cat to come to you make sure no more than one time is unpleasant.
Join the fun. F
ollow us on social media:

Interested in a specific training tip? Do you have an unusual pet topic you want more info about? Email your requests to info@largovet.com and we'll try to cover your requests in our upcoming newsletters.

Is Your Pet Silently Suffering With Chronic Pain?
Ask Yourself These 5 Questions:
Does your pet refuse to run and even walk laboriously to the food bowl?

Has your pet's posture changed, is increasingly hunched over?

Does your cat disappear or hide for long periods of time?

Does your pet suddenly wince or become aggressive when you scratch their backs or pet them in a certain area?

Has your pet's gait changed, the movement you are used to seeing as they walk?
The good news is that in many cases, relief is available. Many
conditions can be improved with anti-inflammatory meds, surgery, physical rehabilitation, or even cold lasers. B
e observant of your pet especially as they age but know there is often help to reduce or remove the pain.The first step is to visit Dr. Daniels

Canine Influenza Facts for 2018
Both strains of canine influenza or dog flu have been reported in Florida this year. This disease spreads easily among social dogs, which can be as simple as dogs that are walked or touched by another pet owner whose dog has the virus. Hopefully we are all walking our dogs for their physical and mental health. To keep your pet safe and give yourself piece of mind, please call now to schedule an appointment for the influenza vaccine.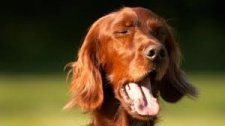 Dogs have no natural immunity to Dog Flu because it is a newer virus.

Dog Flu has spread from state to state by dogs that travel and come from shelters.

Dogs that are boarded, go to daycare, or visit grooming facilities are at higher risk.

The flu spreads when dogs have direct contact such as when dogs kiss, lick or nuzzle each other.

Coughing or sneezing will also spread the flu.

Personal objects can be contaminated too: doggie bowls, toys, doorknobs, & clothing

Even human touch can spread the virus: hands of pet owners, veterinary clinic staff & shelter workers

Many pet care facilities are requiring dog flu vaccinations for all dogs, similar to requirements for Bordetella–another highly contagious pathogen that causes respiratory disease.
Pet care cost can add up quickly, especially in an emergency situation. To help manage unexpected pet care expenses, we recommend ASPCA Pet Insurance. Here's how it works: