Never Buy a Border Collie When You're Drunk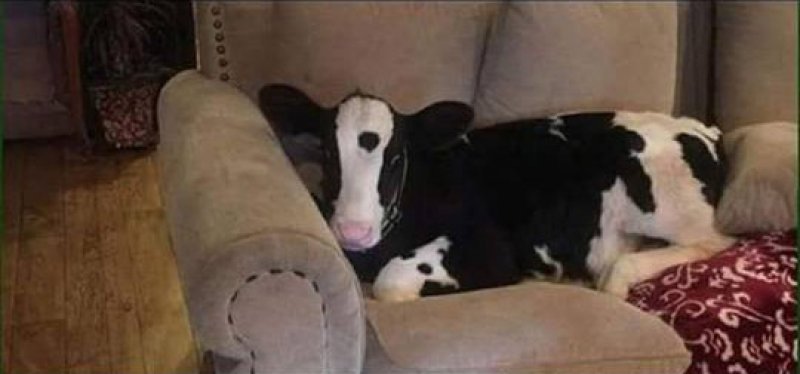 September 2018 Newsletter

For 12 years our newsletter has gone to more than 20,000 Firearms
Collectors,
Enthusiasts, Historians and Professionals Worldwide. We now reprint o
ver 6000 Vintage Gun Catalogs, Books and Manuals from the 1840s to the 2000s
See all the New Additions (scroll down) this month!!
Back issues: you can view the newsletter on our website. For a downloadable copy of our catalog of reprints or manuals this will take you there. Also, we have Interesting downloads at our website. Please forward this letter to your friends.





Some Nanny Browsers such as Firefox and Opera have done a couple of things to "help" you. They sometimes block images... you can click the button to show pictures with no fear. They also sometimes cut off the bottom of the newsletter... scroll down and click the button to show the whole thing.






Must Watch This... heh, heh, heh...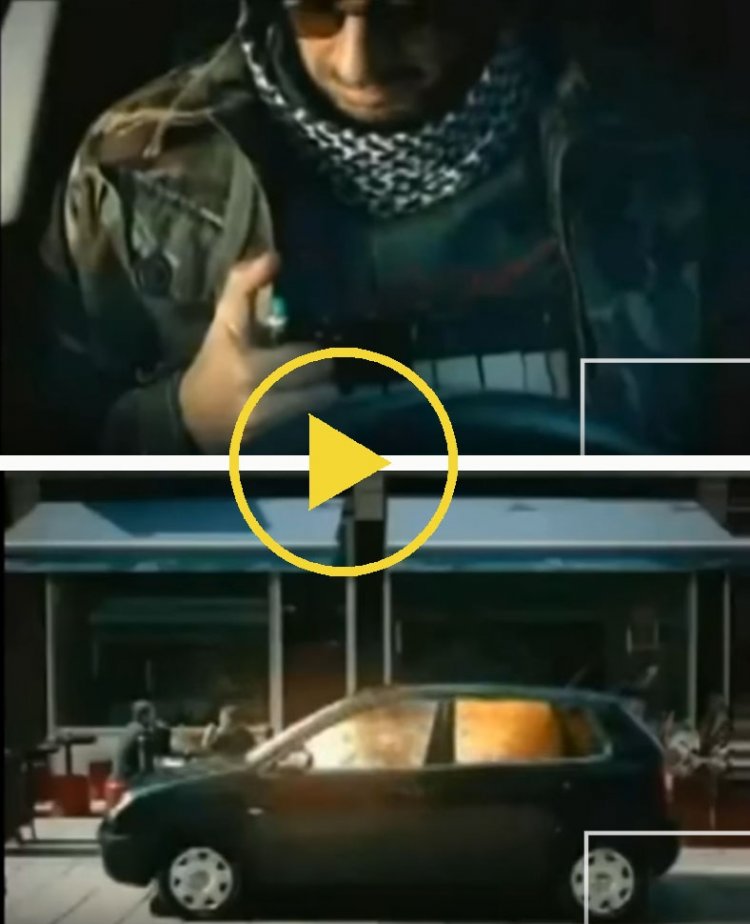 Wartime Advertisement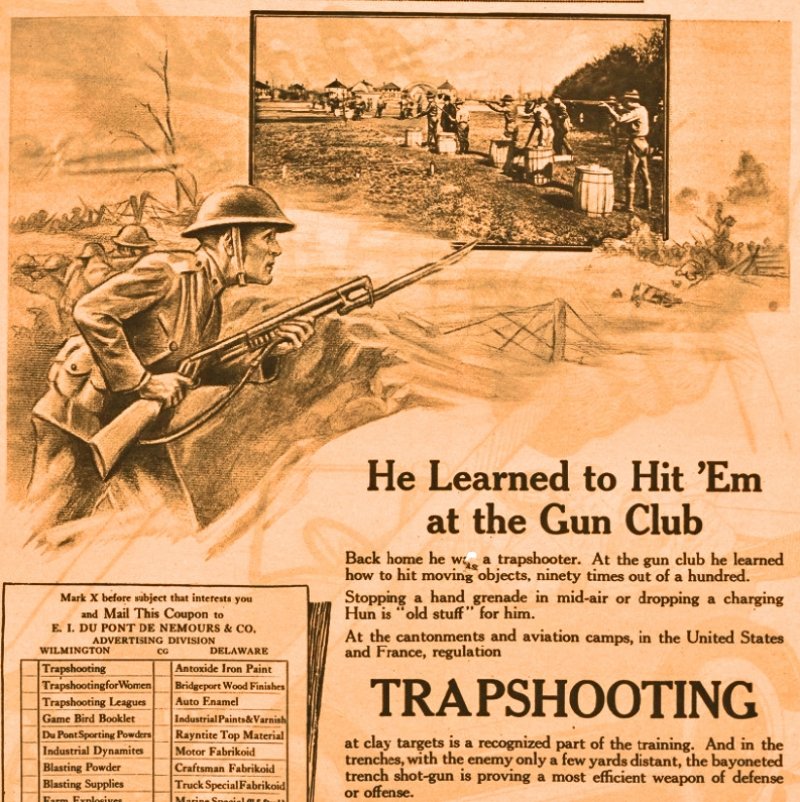 LAND USE IN THE U.S.

The contiguous 48states have some 48 billion acres but

edible

food is farmed on an area only the size of Indiana, Illinois and half of Iowa! 41 percent of U.S. land in the contiguous states revolves around livestock. This is a fascinating presentation about how we use our land, after you click on the map below scroll down to advance the screen.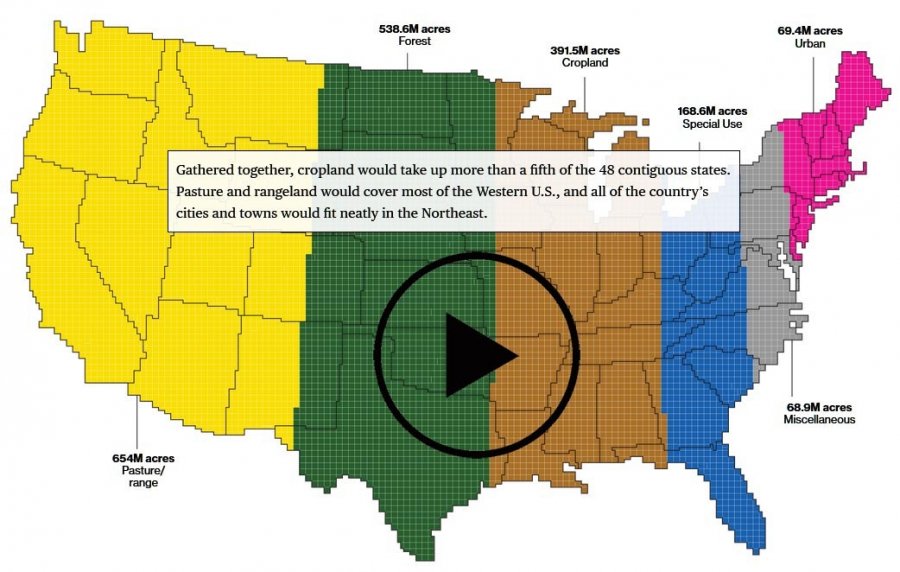 What is the difference between a hurricane, a cyclone, and a typhoon?
The only difference between a hurricane, a cyclone, and a typhoon is the location where the storm occurs.

Hurricanes, cyclones, and typhoons are all the same weather phenomenon; we just use different names for these storms in different places. In the Atlantic and Northeast Pacific, the term "hurricane" is used. The same type of disturbance in the Northwest Pacific is called a "typhoon" and "cyclones" occur in the South Pacific and Indian Ocean.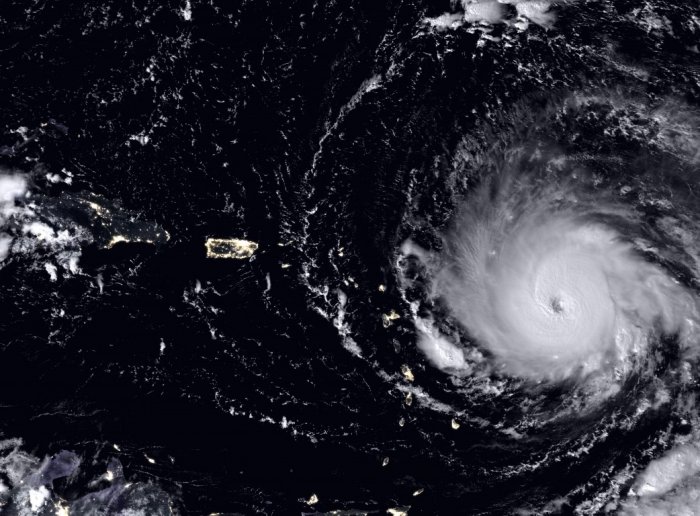 Hurricane Irma from space.
Tropical cyclone or cyclone. What's the difference?
A
tropical cyclone
is a generic term used by meteorologists to describe a rotating, organized system of clouds and thunderstorms that originates over tropical or subtropical waters and has closed, low-level circulation. Once a tropical cyclone reaches maximum sustained winds of 74 miles per hour or higher, it is then classified as a hurricane, typhoon, or cyclone depending upon where the storm originates in the world.
Tropical cyclones rotate counterclockwise in the Northern Hemisphere.
They are classified as follows:
Tropical Depression: A tropical cyclone with maximum sustained winds of 38 mph (33 knots) or less.
Tropical Storm: A tropical cyclone with maximum sustained winds of 39 to 73 mph (34 to 63 knots).
Hurricane: A tropical cyclone with maximum sustained winds of 74 mph (64 knots) or higher. In the western North Pacific, hurricanes are called typhoons; similar storms in the Indian Ocean and South Pacific Ocean are called cyclones.
Major Hurricane: A tropical cyclone with maximum sustained winds of 111 mph (96 knots) or higher, corresponding to a Category 3, 4 or 5 on the Saffir-Simpson Hurricane Wind Scale.
Why are tropical storms and hurricanes named?
NOAA's
National Hurricane Center does not control the naming of tropical storms. Instead, there is a strict procedure established by the World Meteorological Organization. For Atlantic hurricanes, there is a list of male and female names which are used on a six-year rotation. The only time that there is a change is if a storm is so deadly or costly that the future use of its name on a different storm would be inappropriate. In the event that more than twenty-one named tropical cyclones occur in a season, any additional storms will take names from the Greek alphabet.

The easiest way to find something lost in your house is to buy a replacement.
Did you ever notice that when you put the 2 words "The" and "IRS" together it spells "Theirs?"
"Education's purpose is to replace an empty mind with an open one.
Lord, keep your arm around my shoulder and your hand over my mouth.

All the contributors who, over the years, have lent us originals, scanned their originals for us and even sent us money for the project are the backbone of what makes us successful. This month we want to thank Ed Cornett who sent us a load of old catalogs to reprint. This is just the start of his two huge boxes!


Joel Black sent us a really interesting article he wrote about handguns used by the characters in some of the most renowned film-noir detective shows. He not only identifies the guns but even observes that individual guns were probably chosen to compliment the size of the actor or to accentuate the scene. This is one fascinating read…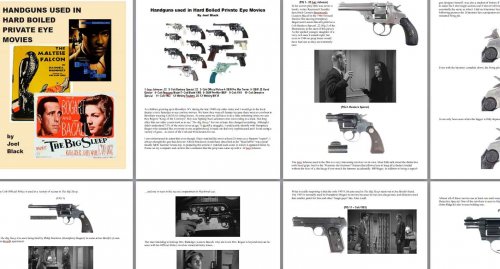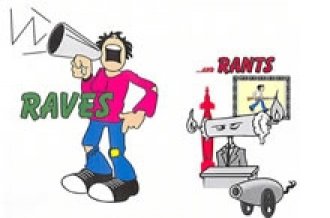 I receive the order from you today and I am very disappointed in the quality of your machines. The copy I got is not up to my standards and is cut wrong on the bottom. It is nearly 1/8 out of square which means your machine is way out of adjustment! I spent 30 years in the printing trade so I know how good work is. I'm surprised your company does such shoddy work. When you were so recomended (sic) on the boards. What now? Ralph Johnson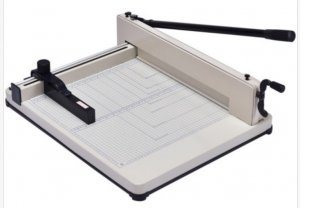 Dear me, I am so sorry you are "very disappointed" that our machine is not up to your "standards". I'm staring at him right now and he is just sitting there like a lump of clay. I guess I should explain that the machine is just Rob who cut the little booklet some three sixteenths of an inch (almost one eighth) out of square using the Guillotine paper cutter. I told him he better shape up or boy he is going to get it! Best wishes, Abby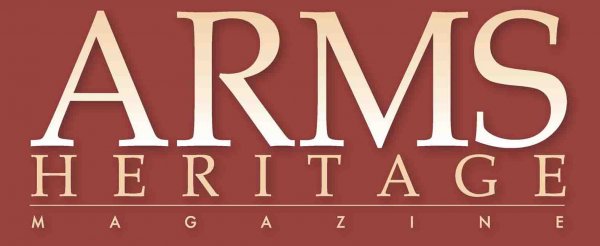 The Hopkins and Allen Pocket Hammerless Derringer





By Staff



These little gems were made during the declining days of the great Hopkins and Allen Company. About a total of 1400 were produced in the 1911 to 1914 time frame. As a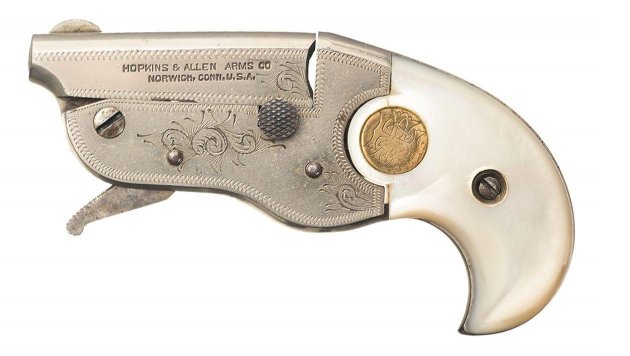 defensive weapon they were nearly useless. They may have given their owners a sense of security but about all a single shot .22 caliber short round could do is intimidate.

They were produced in a variety of finishes. The most common is a nickel plated frame with pearl grips, probably representing about 75% of production. A nice brass H&A medallion is inlaid into the grips of almost all specimens and provides a sense of style. Probably about 15% had blued frames, again with pearl grips. Occasionally they are found with ivory or even wooden grips but those are quite uncommon. Even rarer are those with gold plated frames, probably on special order. A very few are known without the inlaid medallion.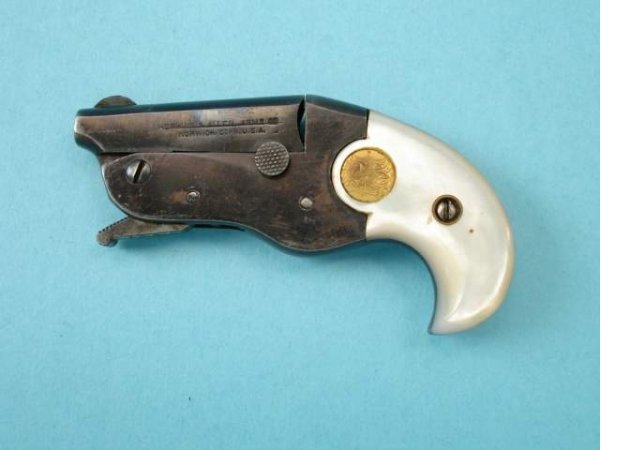 Light, simple engraving is found on nearly all variations, a floral panel with scriggle borders. Serial numbers are stamped on the butt of the birdshead frame, typically starting with #1 and continuing to the end of the series. A few blued specimens are known without any engraving.

Very credible reproductions have been made in Europe. These fakes usually don't have the medallion so be careful if buying one.



The most commonly encountered type with engraved, nickel plated frame and pearl grips. The level of engraving above is typical. Blued frames are rarely found



Further Reading

Carder, Charles E, HOPKINS AND ALLEN REVOLVERS AND PISTOLS, Fairway Press, Lima, OH 1998

Carder, Charles and Salzer, Dick – HOPKINS AND ALLEN OF NORWICH, CONNECTICUT, Gun Report Magazine- June, 2001

Flayderman, Norman – FLAYDERMAN'S Guide, various editions

Vorisek, Joseph T., FIFTY YEARS OF GUNMAKING- THE HOPKINS AND ALLEN COMPANY -1867-1917 Armsco Press, Canton, CT 1992



-----------------------------------


Read this and dozens of other terrific articles in Arms Heritage Magazine. A year subscription costs a mere $19 and you can have access to this year plus the last six years!








The Internet Browsers we all use to look at emails – Firefox, Edge, Opera etc – have all decided to truncate or cut off the bottoms of long emails. While there is a tiny note at the bottom allowing you to retrieve the rest of the email we decided to reduce the number of Letters from Readers to shorten this newsletter. Rob and Abby




************************************************


Dear Abby, Do you have any pictures of a Luger carbine with the forearm taken off so I can see how the forearm attaches and to also see the parts needed. Any help would be appreciated..............Rich Levitch

Hi Rich, I can't find anything in our collection that would help but I'll put your question in our newsletter for September (about 10 days from now) and forward any replies... someone should know. Cheers, Abby – Readers???

************************************************
Abby..... every now and then during my 75 years I have done business with someone whom has impressed me so much that I would enjoy meeting them in person. You are such a person. Your professional and personal manners are second to none and you are always very cordial and personable with your communications, even within a business format. You make dealing with Abby Books a pleasure and an enjoyable experience. You have earned my admiration and respect..... Charles L Henry

************************************************
(Dear Abby) anything on fabrique nationale 1911 made during occupation with the german stamps on it? Mark Allen

Dear Mark, Doesn't ring a bell, what are you looking for exactly? I doubt they would have made a sales catalog (!) but there might have been a manual or something like that. Best, Abby - Readers??

(Dear Abby) general info. I know that it was made during the occupation and that it is on a Browning patent. Any info would be nice. Manuals on my Winchester 88 were very informative. Thanks, Mark Allen

************************************************
Hi Dwight, We finished your order and have sent you four large Priority boxes through the USPS. Two went out yesterday evening and two today (Saturday). I do hope they give you all the information you need for your project, you have a half ton of research material to go through! Cheers, Abby

Hi Rob, Christmas in September! I've spent the last couple of days poring through these, paints a very interesting picture of Luger advertising and sales for the first half of the last century. The book won't be ready for quite awhile yet, lots to do between now and then. Will keep you appraised. --Dwight

************************************************
(Dear Abby) Was wondering if it was possible to get just the cover on this catalog Stoeger 1934 Arms & Ammunition Catalog No. 25 . I'm wanting to use just the cover as a background behind my Stoeger oil cans. I have no need for the rest of catalog. Any info appreciated. Thanks, Blaine (ebay)

Dear Blaine, Unfortunately the best we can offer through our eBay portal is to not bind the reprint for you or to sell you the cover with no insides, we can't make a new ebay listing just for the cover at a lower price. Cheers, Rob

************************************************
(Dear Abby), ref: Stoeger 1932 Arms & Ammunition Catalog No. 18; Is this an original catalog. And does have anything in the catalog on single shot target pistols 22 cal.. If so mark me down to buy it, and how do you want it paid for. moled-51 (Ebay)

Dear moled, An original 1932 Stoeger catalog for $17.95? No, I'm sorry, as it says in the ad just under the title: "146 pages, about 11" x 8", glossy soft-cover in full color. New re-print restored and digitally enhanced from a nice original..." Cheers, Rob

(Dear Abby), how much is it and do you still have another copy of it and does it have much to say about what pistols they offer in it, thanks moled-51

Dear moled, It is $17.95. There are about 30 pages of handguns advertised with descriptions in the catalog and other sections on ammunition, accessories, long guns etc. I don't know how to answer "does it have much to say...". We reprint Stoeger catalogs from 1926 through 1970 to order. Rob Mouat

************************************************
(Dear Abby), Walther Olympia Model OSP Pistol Manual, does this manual have detailed break down instructions to clean the bolt? matts_unique (ebay)

Dear matts… Has exploded parts view, directions to dismantle pistol, assemble pistol, dismantle trigger unit, dismantle/assemble the breech unit. It does not teach you how to lubricate the parts once you have them apart. For that I suggest you do a google search on the subject. Abby

************************************************

(Dear Abby) American Breech-Loading Small Arms 1872, Gatling Gun, Cartridges $24.95 - I will pay you $ 9.25 now. Buyoncom (ebay)

Dear buyon… That should just about cover the shipping with a little left over. No, not today thank you. Abby

************************************************
Hi Abby and Rob, Well holy cow, I just read some of your rants & raves comments which I had not noticed before. You do deserve some type of recognition for biting your tongues so much of the time. Hard to figure where you get the patience. Having said that I had to smile when I read some (very few) of your replies that took a bite out of the complainer. I purchased two very nice publications from you during the past few months and was not at all surprised when they arrived to find out that they were reprints and for the most part one standard size. You see, I asked you before I ordered them. What you both do for collectors is marvellous as sources like you offer do exist somewhere I'm sure but finding them is like looking for the needle in the haystack. You never mind the village idiots that suffer all of the challenges I read on your Rants & Raves. I do of course understand your situation with "negative" and "neutral" feedback on eBay though.

One last mention before I sign off. I am a Canadian and hope this short note will help to convince you that we up here north of the 49th. are not all as, well how best to describe it, dumb, thick, simple, uneducated, ignorant, linguistically challenged, grammatically challenged, spell check challenged as some of the Canucks that I read on your website appear to be. Some of us are actually good folks and happen to love our U.S. neighbours just as we love our own. Feedback for you would be positive with five stars all 'round if it were possible in an email. Best regards, Scott Williamson

Hi Scott, Thanks for your note, your comments mean a lot to us and kind words now and then inspire us to endure the wrath of silly people. I think the "empowerment" ebay in particular bestows explains the odd behavior of some people, regardless of their country; that and the anonymity of the internet. I'm always surprised by what people expect when they order a rare and otherwise unobtainable publication from us. Favored rejections include "my standards" and "pristine", but what the hell, this little business gives us something to do in our retirement. Cheers, Rob

************************************************
(Dear Rob) Ithaca mod 51 - I'm trying to find when my Father In Laws Ithaca Featherlight 12ga was made. The serial# 510052454. I'm passing it along to my Grandson and I want a little history of it to pass along too. Thanks, Sam Balance

Dear Sam, Joe Vorisek doesn't list a featherlight and I assume you checked the Ithaca website, and this one. There are a lot of sources out there. Just enter "ithaca featherlight serial numbers" in Google to see all of them. Rob

************************************************
Hi Abby, I received my Remington .44 Magnum Load Map (Max Ave Pressure) USA Midway 1998 book today. Excellent book, and I truly appreciate the careful packaging. Thank you! Best Regards, Steve Boyle

************************************************
(Dear Abby) I was wondering if you had an old "Instructions For the operation of the Colt Armalite AR-15 Automatic Rifle Caliber .223" Thanks, Darla

Hi Darla, I thought we had one, I found it, it is a contractors manual: Colt 1960 (circa) AR-15 Automatic Military Rifle Ops Manual Best, Abby

************************************************
Abby and Rob, ref: Colt 1855 Roots Pocket Revolver Manual . Received them today. Many thanks. Exactly as requested! AWESOME! Left positive feedback. Really happy! Thanks, Bill

************************************************
(Dear Abby) RE: Old Guns and Other Stuff Newsletter for August 2018. Good e-mail-- thank you very informative and interesting. Have a great day. David Longmire

************************************************
(Dear Abby) Ref: Revelli c1935 Machine Gun Advertising (Italian & Canadian). Do you have any photos of this interior pages of this book? I think the photo you used is just a generic one from online. I would like to see a photo of the exact book u would be sending to see the condition of interior pages and what is on them please. Are there illustrations? Of what? Tables/Charts? Photo of Table of Contents would be awesome! I'm looking for something specific about this gun. So, if you don't mind snapping a few photos quickly with your cell phone and uploading into listing it will probably result in me buying the book. regalbeaglerelics2012 (ebay)

Dear regalbeaglerelics2012, image on eBay is a pic of the cover and an inside page... not "generic", I'm not sure I can answer all your questions but I did upload an image of the pages to ebay. Cheers, Rob (I guess it wasn't good enough because he didn't buy it for $9.95... or perhaps he was able to squeeze the information he wanted out of the picture!)

************************************************
Dear Abby, I started taking your newsletter for information on old Stevens guns, but I have gotten so much info and great trivia facts from it that when I receive the email I stop everything. I read each and every one from start to finish. this is one of my favorite reads, always something interesting, funny or educational. Thanks for a great job. George Gilbert

************************************************
(Dear Abby) Ref: Hudson Sporting Goods c1933 Catalog. Can you tell me what baseballs are show in this catalog? I'm looking for HARWOOD BASEBALL. Thank you! jmaz24 (Ebay)

Dear jmaz, No sorry, not in this issue, mostly Spalding and Reach balls. Abby

************************************************
(Dear Abby) Hi, Just tried to purchase but was told you don t post to Australia. Is this correct? Thanks ellen.02 (ebay)

Dear ellen02, We no longer post internationally through ebay, only our website, Rob Mouat for cornellpubs

************************************************

Hi Abby, Arrived this afternoon and I couldn't be more pleased! John Schank

************************************************
(Dear Abby) Good afternoon Abby. The post office finely found my order and delivered it today. To my dismay my 1905 marlin catalog starts with page 128 as you open the page and ends with marlin illustrated price list on back of page 2. I believe it was bound on the wrong edge so is backwards. I would appreciate this being corrected. Thank you. Phillip Melendez

Dear Phillip, Goodness you poor chap - we will do another one right now.... how unfortunate. Our apologies... yes every once and away things go haywire... Abby

(Dear Abby) Thank you very much. I understand that life isn't always perfect and applaud your excellent customer service. Phillip

************************************************
(Dear Abby) I'm very happy with it. Thanks! George Wamser

************************************************
Hi, Would like to buy 2/3 of your BSA copies from you. I see not mailing to UK . Just wandered what problem was to mail . Best, Edward.

Dear Edward, Well, quite honestly we have had trouble shipping overseas through Ebay. There have been repeated lost post issues, misunderstandings, ridiculous feedbacks, ebay intransigence and other things that caused Abby to give the order that she just refuses to deal with international orders from ebay. That said we still ship most anywhere through our website. Cheers, Rob Mouat for cornellpubs.

************************************************
Abby, Is there any chance that you might find (or borrow) and re-print one of their catalogs? Wolf & Klar were a Fort Worth, Texas gun business from 1902-1950's. They are popular among collectors because of the many Colt and other makes of handguns engraved there. W&K would buy nickeled Colts or Smith & Wessons and add engraving for area cowboys and law enforcement agents. In fact one of the Smith & Wesson hand ejector 44 Spcl configurations was called the "Wolf & Klar Model" by the manufacturer, as all production was dedicated to that Fort Worth firm.
I have seen one such W&K catalog, and it was full of pictures and prices. W&K not only added engraving, but also fancy carved pearl and ivory grips. Some of the carved steerheads were overlaid with gold! No doubt a reproduction of a 1910's-20's catalog would sell extremely well, with lots of interest. These catalogs are likely all numbered (rather than with year of printing), but as long as the Colt Single Action is pictured it will be a winner. James K

Thanks James, I haven't seen one but will put it in the newsletter for next month to see if anyone has a copy they might lend me to scan. Thanks, Abby

Abby, Great. That's a good start. If I ever find one that can be bought, you can copy it too. One can date these W&K catalogs by what is listed, and what is not. For example the last Colt M1877 DA's (a.k.a. Lightnings) were sold in 1909. James

************************************************