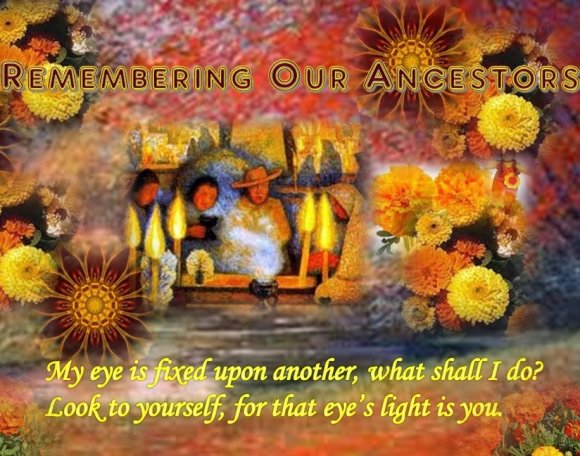 In our way of life, with every decision we make, we
always keep in mind the Seventh Generation of children
to come. When we walk upon Mother Earth, we always
plant our feet carefully, because we know that the faces
of future generations are looking up at us from beneath
the ground. We never forget them.
Author: Oren Lyons, Faithkeeper of the Onondaga Nation
Featured Workshop for the Month

Welcoming back:
Eleanora Amendolara
presenting
Illuminating Your Reality, Awaken Your Soul
Peruvian Chumpi Illumination (CHILL) Stones
~A 3-Day Intensive~
Oct. 21, & Oct 27 & 28th * 10 am-4:30 pm
You may Register for One/Two or All Three Classes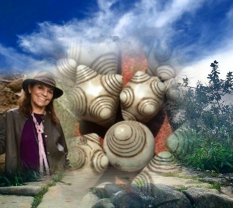 Don't miss this great opportunity to learn how to work with the Peruvian Sacred Chumpi Stones. These small stones are carved to represent the mountain energy of Peru and used by Andean shamans in their healing ceremonies.
Using the Peruvian Chumpi Stones can help you create portals that mirror the architecture of the Universe. When you sit in these divine gateways, you connect to your own sacred center and enter into relationship with the Greater Reality.
In this intensive introduction to Chumpi Illumination (CHILL), master healer and teacher Eleanora Amendolara teaches you how to use the Chumpis and basic principles of sacred geometry for powerful self-healing.
It will help you to live according to your own vision, inspired by an absolute truth that reflects the natural order of the universe. Open link below for details.
More Info on Peruvian Healing Stones - 3 Day Intensive
Shamanic Reiki with Robert Levy
~Retrieving Elemental Power~
Tues. Oct. 2nd *
6:30 pm - 9:30 pm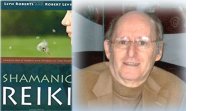 This Shamanic Reiki class, Retrieving Elemental Power, will focus on leading your clients or yourself into Spirit's world. After discussing an issue that is current in your life that you would like Spirit's help solving, you (or being lead by you your client) will go to the Spirit of the one of the 4 elements.
Once you merge with that element, you or your client will experience the different facets of that element. On returning to our world, we will discuss how the knowledge received will help resolve your or their issue.
More Info on Shamanic Reiki with Robert Levy
Changing Our Relationship with Abundance & Money

with Nuria Martinez a Healer from Mexico

Wed. Oct. 3rd * 7 pm - 9:30 pm


Did you know that the importance of manifesting money and abundance is all about our relationship with energy to allow us to tap into the Universes vibration to welcome in the frequency of cash into our life.



What do you need today to allow prosperity into your life?

You CAN create your own reality starting now.

More Info on Changing Our Relationship with Abundance & Money

Celebrate Your Inner Child Dancing Circle

with Rosangel Lil Wolf Perez

Fri. Oct. 5th * 7 pm - 8:30 pm


Leave your "adult" at the door and join the magical children of the sun for dance, laughter, movement, hilarious spontaneous expression and breath work.

Explore your inner child, with stretches, healing sounds, play, laughter and lots of movement. Rosangel Perez guides you through fun laughter and movement exercises which include 2 minute Laughter Yoga Meditation.

Benefits- helps to release stress, anxiety, tension, y mas.
More Info on Celebrate Your Inner Child

Qigong with Gongs
~ Breast HEALTH Awareness Month ~with Judith Grasshopper & LinDel Sandlin
Tues. Oct. 9th

*

7 pm - 9 pm

Let's change the conversation away from the fear-based "breast cancer awareness" month October has come to be known for. Let's focus instead on ways to support healthy breasts in all women - even for those who may have already had breast cancer or are in active treatment.

Practitioners of Traditional Chinese Medicine (TCM) know that the three major organs which support healthy breasts are the Stomach, Liver and Kidney.

More Info on Qigong with Gongs ~Breast Awareness Month~

A Shamanic Mayan Journey Into the Soul of the Jaguar

with Irma StarSpirit Turtle Woman

Tues. Oct. 10th * 7:00 pm - 9:30 pm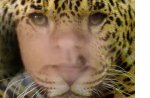 When crisis hits us we as shamans ask how the Spirit of the Jaguar can assist, then it is summon to restore the heavy energy of dis-ease to activate a vibrant luminous energy field.

Jaguar Spirit can devour the anger, fear and grief and clean up and transform those thick heavy energy fields into light. Being able to see through the dark shadow self and bring well-being, balance, and unity.

Info Into the Soul of the Jaguar

Scrying with Obsidian & Clear Quartz Spheres

with Irma StarSpirit Turtle Woman

Oct. 11th 7pm - 9:30 pm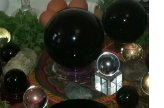 Our ancestors used many systems to do intuitive readings by reading from tea leaf to crystal sphere. Every month I will be teaching a series of intuitive ways to read, consisting from different methods and tools, such as working with eggs, crystal spheres (obsidian & clear quartz), water gazing, crystal grids, rocks and feathers.

Join us this month to learn how to scry within the obsidian and clear quartz spheres reading as a divinity and diagnostic tool.

The Art of Seers Series* Scrying with Obsidian & Crystal Sphere's


Gong Harmonics Sound Circle with Judith & Friends

Fri. Oct. 12th * 7 pm - 9 pm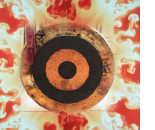 We welcome you to come and relax in a Sacred Space of harmonic Sounds with Sacred Gongs, Tibetan Bowls, bells, Chanting and other instruments.

Enter and let your Spirit Breathe, Relax, Receive, go into a deep meditative state of relaxation and serenity, which allows healing to come into the Mind, Body and Spirit.

More Info on Gong Harmonics Sound Circle

Open for Registry & Save the Dates