Putt, Putt, Putt...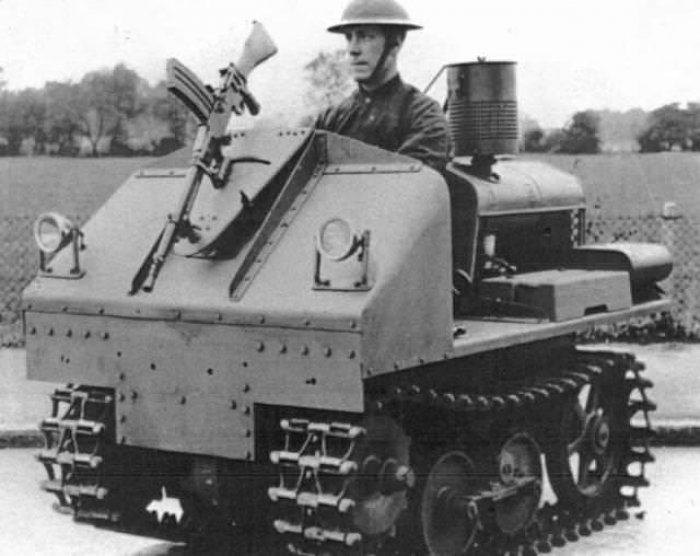 Experimental One-Man Machine Gun Tank - 1934

Looks like one nervous soldier to us!

October 2018 Newsletter

For 12 years our newsletter has gone to more than 20,000 Firearms
Collectors,
Enthusiasts, Historians and Professionals Worldwide. We now reprint o
ver 6000 Vintage Gun Catalogs, Books and Manuals from the 1840s to the 2000s
See all the New Additions (scroll down) this month!!
Back issues: you can view the newsletter on our website. For a downloadable copy of our catalog of reprints or manuals this will take you there. Also, we have Interesting downloads at our website. Please forward this letter to your friends.





Some Nanny Browsers such as Firefox and Opera have done a couple of things to "help" you. They sometimes block images... you can click the button to show pictures with no fear. They also sometimes cut off the bottom of the newsletter... scroll down and click the link to show the whole thing.



and what has happened in the last 50 years...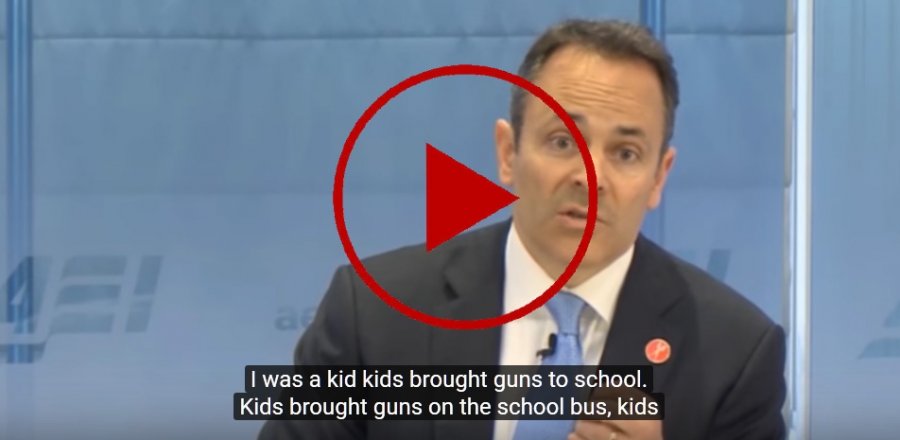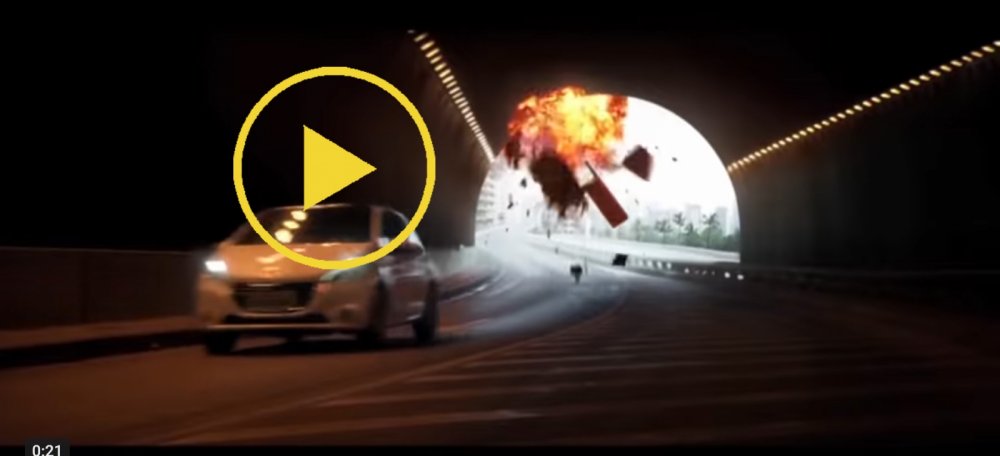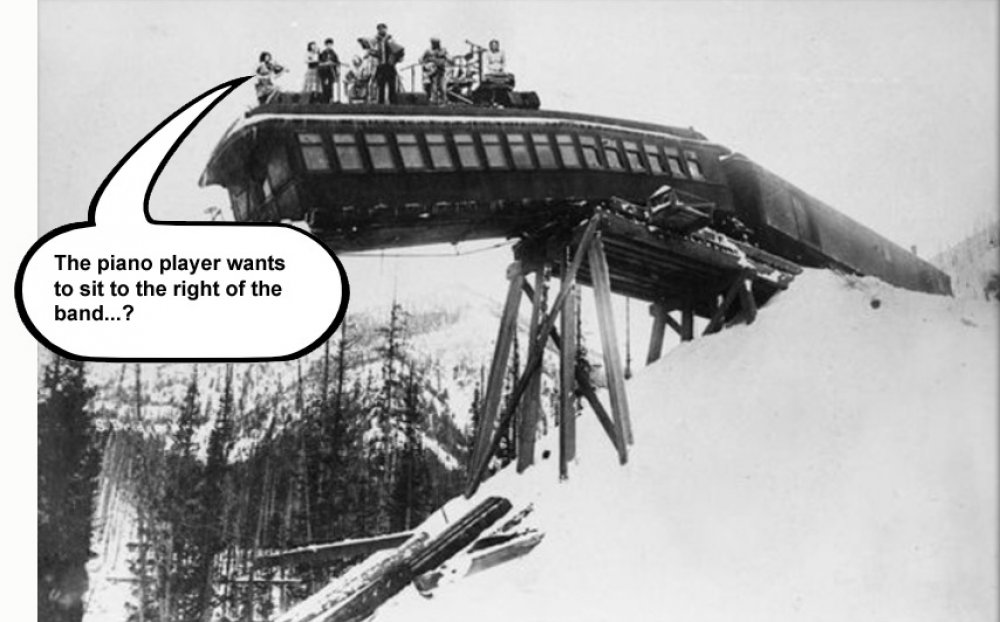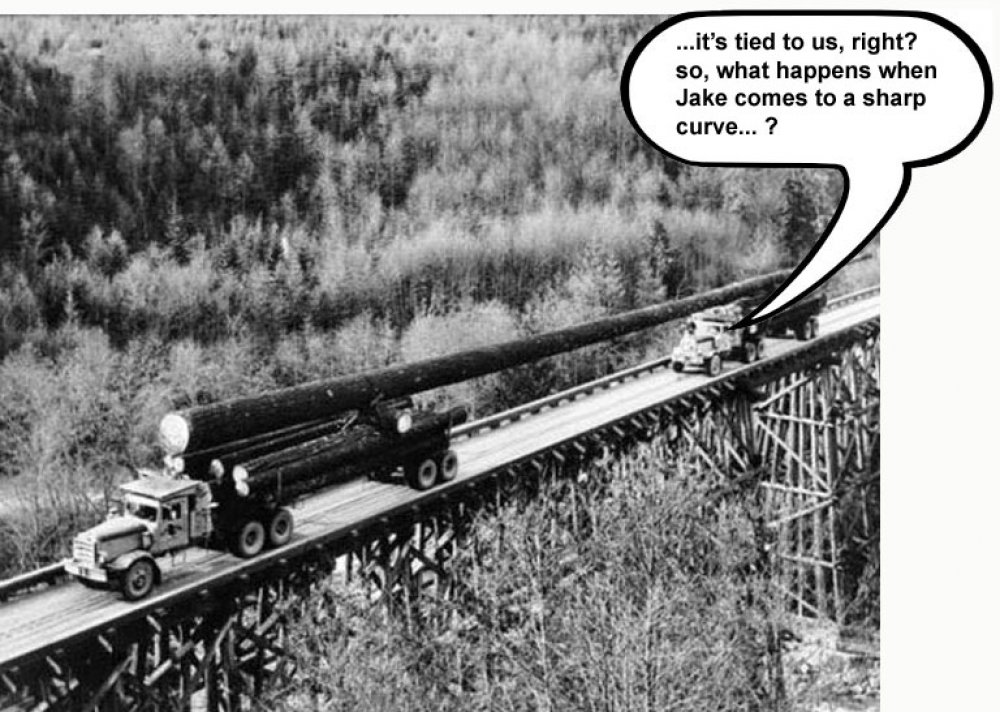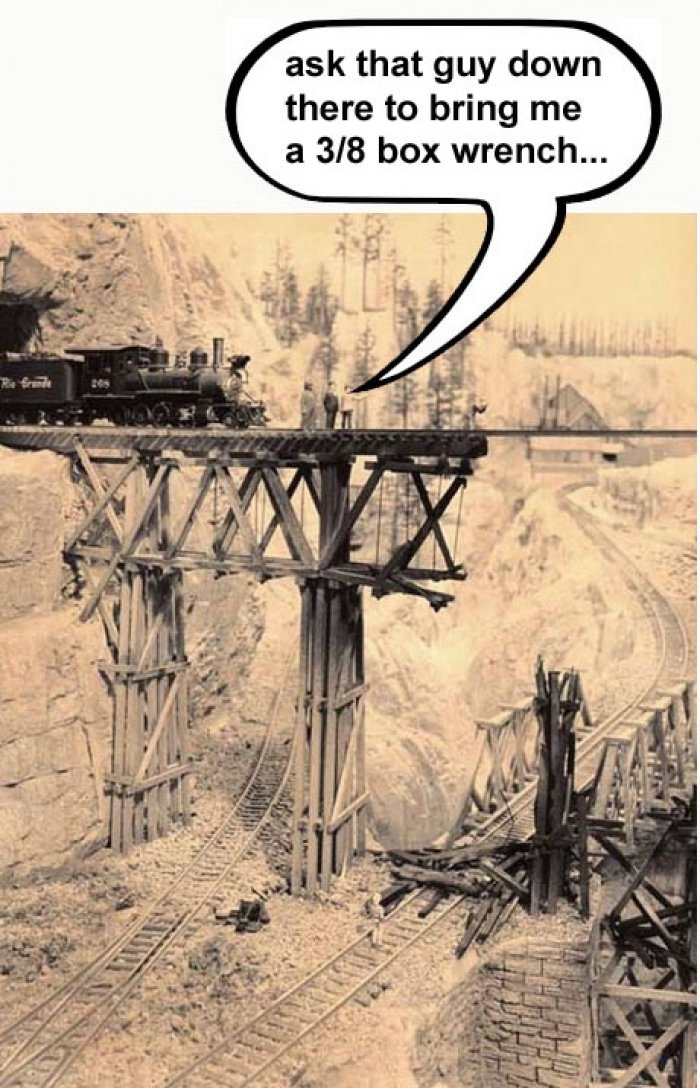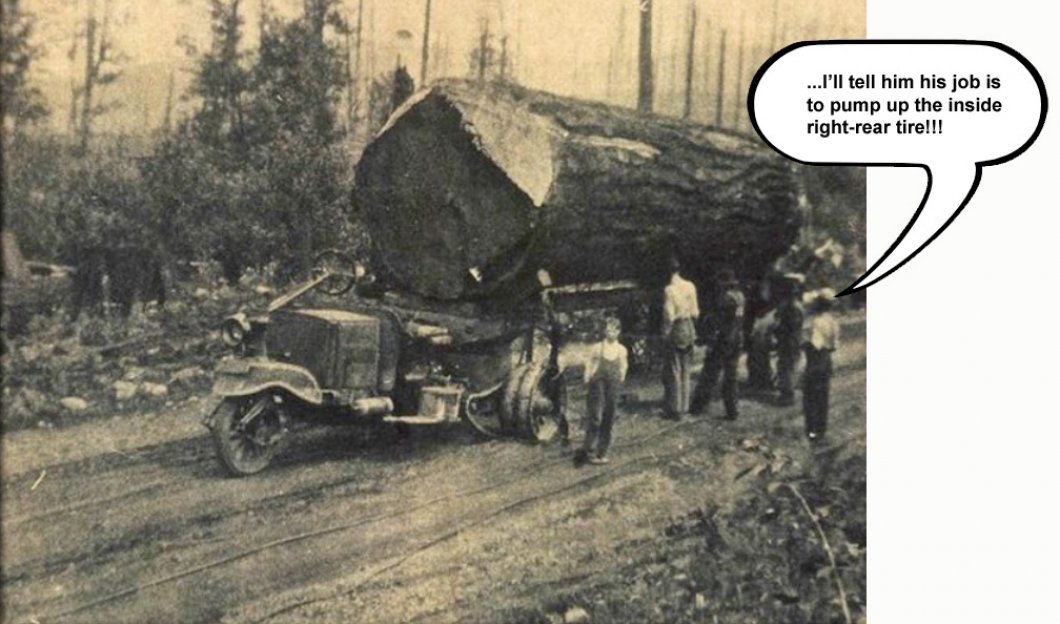 All the contributors who, over the years, have lent us originals, scanned their originals for us and even sent us money for the project are the backbone of what makes us successful. This month we want to thank Chris O'Brien and Michael Hall!

We want to make special note of the five books at the bottom of the list. They are a continuation of our efforts to make available period correct material to help people better understand and evaluate their firearms. We feel our library of rare books is now quite comprehensive and well worth your inspection. Please note that the list is ordered by author but that there are links at the top to sort the list by title or year.

Townsend Whelen needs no introduction to enthusiasts, he was a well known expert and we reprint many of his best works. The same can be said for Major Charles "Bobo" Askins. By the way, his son Charles Askins, Jr. left quite a legacy as a lawman and prolific killer. People interested in very good period photographs of Gatling guns as well as a brief but interesting book on the subject will like William Buel Franklin's book. Franklin was a Civil War general and civil engineer. Horace Kephart was a naturalist and driving force for the creation of the Great Smoky Mountains National Park. Gen. W.J. Hardee had a distinguished career ending with the south in the Civil War. Hardee's writings about military tactics were widely used on both sides in the conflict.





The October Rant...

I think we periodically say what follows but the message is worth repeating. Ebay is not the easiest way to sell products like ours. Listing items is difficult as are revisions, suspensions of items and handling sales. The feedback thing is also a challenge. We sell about 1500 copies of our publications on Ebay each year and average fewer than a dozen "less than positive" feedbacks but each one of those "neutrals" or worse "negatives" is a stinging rebuke that we, unfortunately, take personally. While I know we should have thicker skins and simply dismiss the stupid people who say dumb things, the comments rankle. Getting Ebay to delete the more egregious in unfair remarks to a real chore.

Overseas sales present the most greatest challenges. A significant number of packages seem to disappear, perhaps but we doubt it, confiscated by customs agents who either view them as a threat to their country or simply steal them for themselves. Most "lost" packages, we think, are just claimed by the recipient as not having been delivered. Other shipments suffer complaints by people who either think they are actually buying a gun or perhaps an original document (for $10!) or who just plain misunderstand what they were buying because they don't read English properly.

Anyway, each of these

misconstructions

results in a loss for us. Ebay, in a knee-jerk reaction and in collaboration with Paypal, instantly refunds the payment to the client. We feel some people have learned to play the system and get a load of good stuff they don't pay for. The last straw is the cost to us. Not only do we lose the time and material we shipped (it is never returned and we can't warehouse used merchandise anyway) we lose the shipping, which costs a fortune today. Also, we lose the sales commissions Ebay charges on both the item

and shipping,

they have made it so difficult and time consuming to get commissions back we don't even try.

Abby decided last month to stop selling overseas through Ebay. Period. Historically in constast, international packages shipped from sales by our website or through Gunbroker seem to have very, very few problems going almost anywhere in the world. We rarely need to give a refund from those shipments. So, we feel that human nature has triumphed again. Give some people a little power to complain or cheat the system and they will do just that. A pity but true. Anyway, that is why we don't ship internationally through Ebay.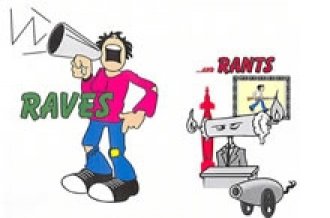 (Abby) I was very disappointed with the Mossberg catalog you sold me. I have and early Model 42 and was expecting to see the production values and serial numbers. I am returning the book and expect a full refund of all funds payed. Dick Farnham, New York
Dick, I refunded your money. Please be aware that gun catalogs never include production figures or serial number information about future production. Catalogs are printed to offer products for sale, not generally to offer statistics on past sales. Best wishes, Abby.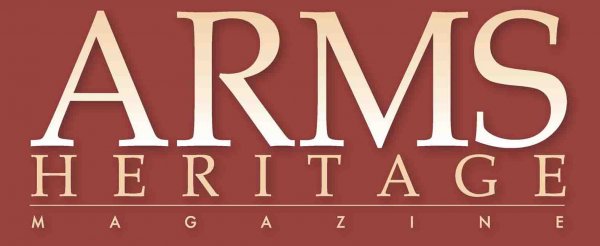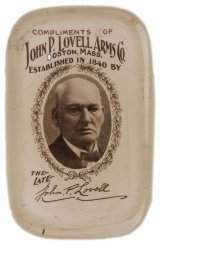 Question:
I recently bought this old paperweight with an image of John P. Lovell Arms Company founder. Can you tell me more about Lovell and this paperweight?

Answer:
Let's start with the paperweight. This style from the 1880s to 1900s is a very common advertising item. You will find them with images from all sorts of industries, politicians, notable people, etc. I have seen illustrations of this exact style with Annie Oakley and with Buffalo Bill. They are commonly made by the Abrams Company of Grapeville or Pittsburgh, Pennsylvania, and later by Barnes & Abrams of Syracuse. There were other makers, and I don't see any indication of who made yours. John
P. Lovell died in 1897, so yours is after that date, and the Lovell Arms Company was sold to Iver Johnson in 1900, so perhaps this was made between 1897 and 1900.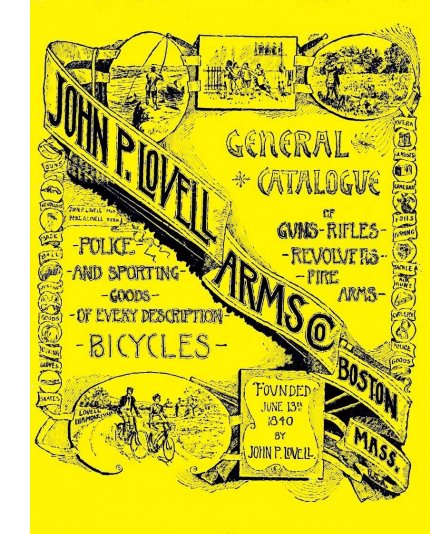 John P. Lovell began operations ca. 1840. From 1841-1844 he traded as Grover & Lovell at 145 Washington Street, Boston, MA.; the name changed in the 1850s to Fairbanks & Lovell; ca. 1870s the name changed to John P. Lovell & Sons; then the name changed to John P. Lovell Arms Co. In 1894 they opened a branch in Portland ME. In 1900 the firm was sold to Iver Johnson's Arms and Cycle Works.

J.P. Lovell made bicycles and other sporting goods. They published large catalogs. Their 1887 (103 pages) and their 1890 (68 pages) catalogs are available in reprint from www.CornellPubs.com.
They must have had a very close relationship with Iver Johnson Arms Company. Iver Johnson named his second son, born in 1876, John Lovell Johnson.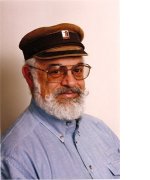 Mike is a regular contributor to Arms heritage Magazine and each issue has Q&As to enlighten you about all sorts of firearms related subjects.
-----------------------------------

Read this and dozens of other terrific articles in Arms Heritage Magazine. A year subscription costs a mere $19 and you can have access to this year plus the last six years!


The Internet Browsers we all use to look at emails – Firefox, Edge, Opera etc – have all decided to truncate or cut off the bottoms of long emails. While there is a tiny note at the bottom allowing you to retrieve the rest of the email we decided to reduce the number of Letters from Readers to shorten this newsletter. Rob and Abby




************************************************


Hello again, Received my "Browning Automatic Pistols" booklet yesterday, thank you. This is the third publication I have acquired from you both and it really is wonderful that someone has taken on such a task. Very best wishes to you and never let the complainers get you down. Like me, I am sure the overwhelming majority of your customers are extremely grateful you are here and filling this huge void. I can never understand why folks do not just hang onto the literature that is supplied with a new gun and pass it along when they decide to sell but then if everyone did I suppose you would have something else to stay busy with. Regards, Scott Williamson
+++++++++++++++++++++++++++

Abby: Mark Allen said September 2018 Newsletter: (Abby) "anything on fabrique nationale 1911 made during occupation with the german stamps on it? (Looking for) general info. I know that it was made during the occupation and that it is on a Browning patent. Any info would be nice. Manuals on my Winchester 88 were very informative." (Mark)

Abby, I am not aware of FN ever making a 1911 except for the pre-WW I Grand Browning prototype. They were, of course the main manufacturer of the Browning High Power P35 and supplied them to the German army while Belgium was under occupation. Perhaps this is what Mr. Allen is thinking of. The Browning High Power Automatic Pistol by Blake Stevens probably mentions the occupation but is rather expensive at Amazon.
A Google search on the right model designation might find enough to satisfy. Jim Watson
+++++++++++++++++++++++++++

Good morning, Abby, I wonder if there's any way you can help me. I've just come across your eBay advert for the WW Greener c1950 Line Throwing Catalog, but I gather you don't any longer post to Britain. I've been to your main site (where I see the item reference is #1380) in the hopes you might still be selling to the world outside of eBay. I have recently become the owner of one of these line throwers and I'd love to know a bit more about them. Many thanks for your time. Kind regards, Gareth

Hello Gareth, Although we no longer sell internationally through ebay but we do from our website where you found the Rants and Raves. Cheers, Abby
+++++++++++++++++++++++++++

(Rob) I cannot believe you all are out of California. I hope you all don't too much grief for your product. Thanks for keeping your lights on, and doors open. You guys have some neat documentation. Tom

Tom, Actually we are located in Michigan, not California. Where did you get that idea? Or did you mean that literally we are "out" of California meaning we are not there? Cheers, Rob

(Rob) Glad you are Michigan. Used to live their (sic) in the 60's, before moving south of the Mason-Dixon. Dad worked for Ford, then Lincoln Mercury. I guess I saw the California address on something else. Sorry for the concussion. You all have a great day. Tom
+++++++++++++++++++++++++++

Hi, ref: The Armourer's Handbook Part II- Machine Carbines & Pistols c1940 For some reason your settings are preventing me from buying. I'm in Brisbane Australia. Can you please check settings. Vondy4120 (ebay)

Hello Vondy... After a slew of misunderstandings, "lost" packages, ebay indifference and stupid feedback Abby decided to not sell outside the US through our eBay portal. Customers who want our publications shipped overseas have to get them from our website. Cheers, Rob at cornellpubs
+++++++++++++++++++++++++++

(Abby) re: Dreyse Pistolet Model 1907 Gun Manual. Does this booklet cover the process for removing the barrel from the barrel extension? Mrindl (ebay)

mrindl... To be honest I don't know, the text is in French which I don't read. I do have a one page direction that covers dismounting and releasing the barrel but it is not on ebay. So, if you want, buy this one and send a note with it to remind me and I'll include the other with it. Cheers, Abby
+++++++++++++++++++++++++++

Hello Abby, I hope that you are well. Well what can I say, first order arrived today and I was amazed. Considering all that has to be done, sorting, printing, packing, sending etc. I just don't know how you do it. Faster than mail delivered to me from my country. Many thanks for your great quality and service, just the best there is. Kind regards. Geoffrey Gould. UK.
+++++++++++++++++++++++++++

(Rob) Steyr-Mannlicher Schoenauer Repeating Sporting Rifles 1929 Why could a book not to be sent in France, ? SUBSERSIVE , not for primitive people ? , gUun part ? loaded ? don"t try to make me laugh. Dedeparis2 (ebay)

Hello dedeparis- Subsersive, I don't know what you are saying? We no longer ship outside the United Stated through Ebay. We have had too many "lost" orders, misunderstandings, angry customers, ignorant feedback and intransigent ebay folks to make it worth the trouble. We do, however, ship worldwide through our website. Cheers, Rob for cornellpubs
+++++++++++++++++++++++++++

Hi Abby, Just wanted to let you know that the book was in the mailbox today. I'm very pleased with it. Best regards, Ken Olofsson from Sweden.
+++++++++++++++++++++++++++

guys, I have a Peabody Martini Rifle and I would like to buy the manual....why you don´t send this ítem to Chile? Acoaco.ziaf9w (ebay)

acoaco.zi... We no longer ship our publications outside the US through Ebay. We had too many problems with misunderstandings, feedback issues, lost packages, ebay intransigence and other problems. We do, however ship overseas though our website. Rob for cornellpubs.
+++++++++++++++++++++++++++

Hello, I'm looking for this (Hudson) catalog for the Army special of this year, 1937. And it must be the 1937. Is there anyway I can get a pic of this page or the info for this one model as it's wrote in there. If my particular model of it is in there, I will gladly buy it, if it's not there, I have no need for it. I understand if it's not worth your time, thanks, josh.

Josh, I assume you mean the Colt SA Army Revolver. It is in the Colt 1937 Fire Arms Gun Catalog. Hudson advertised the Colt Frontier SSA and the Colt Army Special DA Revolver: Hudson Sporting Goods 1937 Catalog. Cheers, Rob
+++++++++++++++++++++++++++

sir, i'm looking for Defourny catalogue .Please let me informed. August Paiella

August, there are two catalogs with Defourny listed: Turner & LeBrun (New Zealand- Guns & Access.) 1954 and Lwowska c1927 Spółdzielnia Myśliwska, Poland Gun Catalog Best wishes, Abby

sir, many thanks.Please let me know a photo and details.And price.Thanks Augusto Paiella

Augusto, You may click on the item links to see a picture of the item. Prices are on the inked page. Good wishes, Abby
+++++++++++++++++++++++++++

Hi Abby, I purchased a Davis double hammer 12ga. and was wondering if you a publications that might help me identify some parts. Thanks, Chuck

Hi Chuck, The N. R. Davis 1905 Guns Catalog has a flat plan view of the parts you need. Cheers, Abby
+++++++++++++++++++++++++++

(Abby) Military Training Pamphlet No. 23 Operations - Defense 1939- the copy I received is defective. it is missing pages 4 and 5. as I use this for reference, it is important that I get them replaced blackhorse22310 (Ebay)

Black... Oh , we've advertised this for 15 years at $.10/mo = $18 and we've sold one. Not a very good investment on our part! I looked at the file for the item and you are absolutely right, the scanner missed those pages. The problem is the fellow who lent us the collection was from Australia and he died about 10 years ago so I cannot retrieve the images. I'm sorry, but all we can do is refund your money, which Abby agreed to do. Please keep the copy you have and I am sorry it is incomplete. Cheers, Rob

+++++++++++++++++++++++++++


(Cornell) When specifically will this AR7 Explorer Manual be shipped? ylo_bet_cfqtjxs (Ebay)

ylo… It should go out today (or perhaps last night). If we have your email you will get a message with the post date. Cheers, Rob
+++++++++++++++++++++++++++


Hello, Powell and Clement 1909 Gun Catalog (Cincinnati Ohio) Does this catalog list Colt SAA and Bisley models? Thank you for your time! Girifleman (Ebay)

girifle… It does (and so do dozens of other catalogs we reprint). Cheers, Rob
+++++++++++++++++++++++++++


Hi, Von Lengerke & Detmold 1920-21 Gun & Sport Catalog (NY) Any info on VL & D Shotshells in this catalog. Thanks, chop9993

chip99… Yes, there is a section about shot shells they sell. Rob (this thread went back and forth a few times with expanding questions. (He actually wanted to know if there were illustrated pictures of shotshells featuring the VL&D logo. Please, when asking questions, ask the entire question so we only have to do the research once.)
+++++++++++++++++++++++++++


(Abby) Iver Johnson c1971 History & Gun Catalog. Do you have a book with the model 66 trailsman in it. Also do you have any Harrington Richardson books with the Sportsman 99 in it? Thanks rpevans55 (ebay)

rpev… Ebay isn't the best place to answer that sort of question but the quick reply is yes. IJ publications we reprint from after 1950 have the Trailsman. For the H&R I assume you were referring to the M999 as I am not familiar with the M99. That too is on most of the H&R later catalogs. I do put an index with each listing so you can see if it is in any one publication (we do both catalogs and component parts catalogs but no actual books about the individual pistols) after you search for the name (just use the word "Iver" or "H&R" in our eBay store). Cheers, Abby
+++++++++++++++++++++++++++