Reggae updates daily

...Follow us

Watch the New Music Video For Inna Vision's "O.G IV" Out Now



Maui's own, Inna Vision presents the official music video for the song O.G IV. This track comes off his studio album "Link Up" which was released on June 1st of this year via Roots Musician Records. The track represents the hard work and devotion that an artist must put into their career and the sacrifices they need to go through in order to reach the highest potential they can, and in a sense outlines Inna Vision

's musical journey thus far.



Read full article

The BRT Weekend 2018 Tour ends in Miami on November 1 - 4
with Machel Montano and Alkaline

As many know, I, Zally, have been in the hospital since Thursday September 27th, 2018

Home At Last! - Peter Tosh's Son Leaves Hospital
After One And A Half Years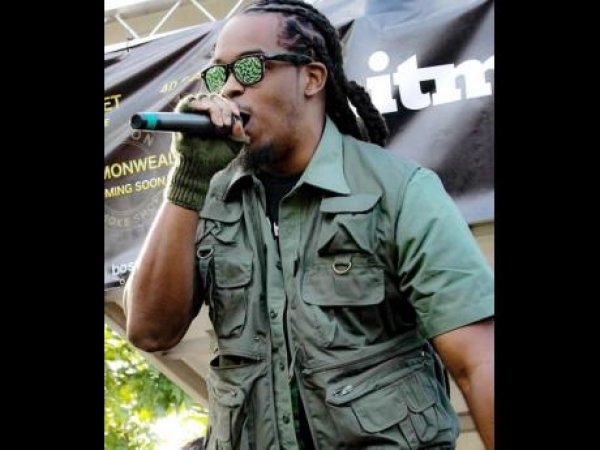 The family of the late reggae great Peter Tosh has much to celebrate this month. Apart from it being the birthday of the family patriarch, last Thursday, the family welcomed home his youngest son who had been in the hospital for one and a half years.

Read full article

Inside Reggae: An Afro-Jamaican Cultural-Musical Immersion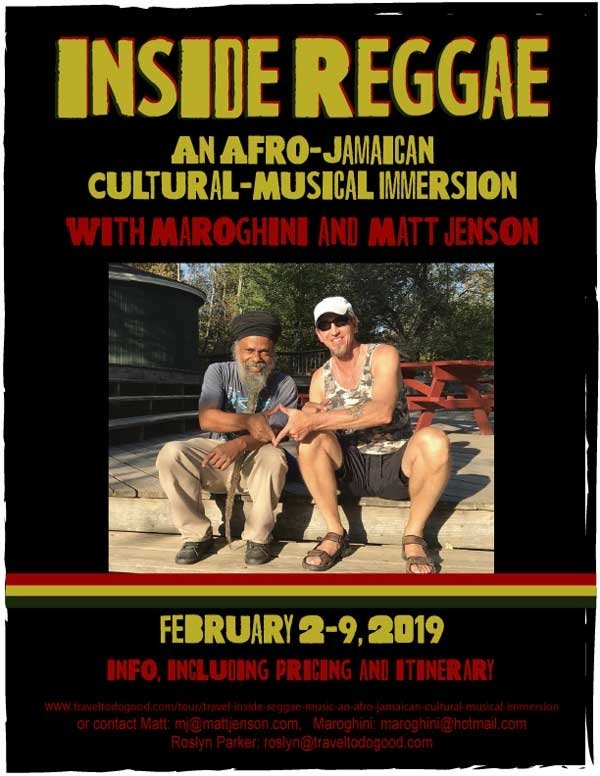 Students, colleagues, friends and fellow musicians who have taken my Music and Life of Bob Marley class and many who have followed my posts/BLOG covering many of my trips to the island, have asked and sometimes screamed at me; "WHEN ARE YOU GOING TO TAKE ME/US TO JAMAICA!"

Read full article

Tickets Going Fast! Live Nation Presents:

Monday October 15, 2018

The 44/876 Tour Sting & Shaggy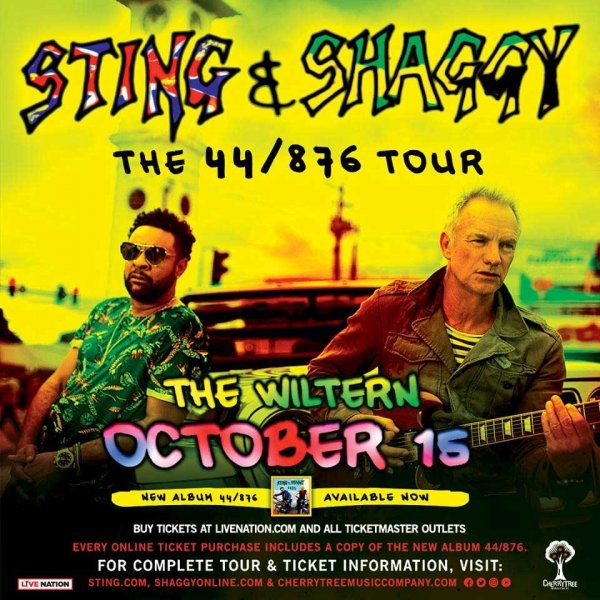 Mexico, November 3rd -Mictlan Dub Fest with Hempress Sativa

Sunday Oct. 7 at Guanabanas in Florida with Julian Marley & more

Lutan Fyah Africa Tour December 2018 - January 2019

Berkeley, CA – October 19-Peter Tosh Birthday celebration with Warrior King, Half Pint, Andrew Bees, and The Rastarenes

Gia Yee Releases Reggae Fusion Album "Reggae Prescription"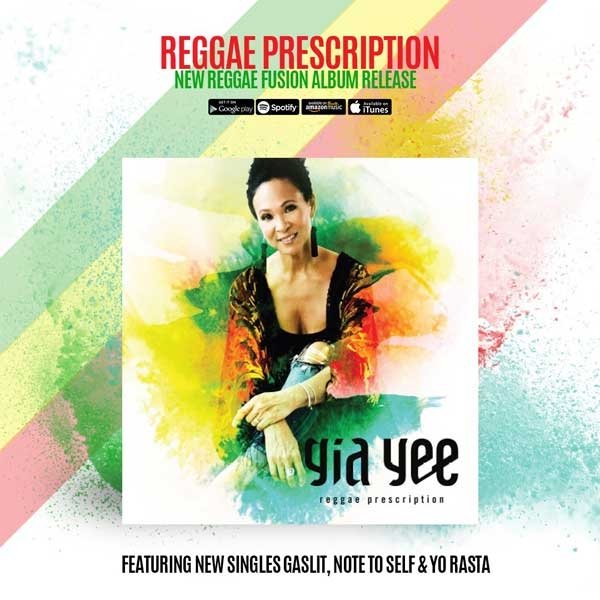 A cultural roots reggae fusion LP, may be just the remedy to soothe the reggae music lovers soul. Delivered in her smooth signature style, Gia Yee's new album REGGAE PRESCRIPTION, stays true to the roots of reggae and infuses touches of ska and dancehall beats, a little classic funk and vinyl, some R&B, and just a hint of EDM, to keep things interesting and fresh.

Read full article

Nikki Z Hot 20 Featuring "Maestro Marley" Episode #16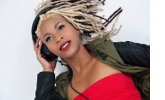 Ky-mani Marley
Our Music Our Culture
This week on Hot 20 after electrify the football field Ky-mani Marley checks in with Nikki Z to catch up on what this multi-talented Marley has been up to.
www.QueenzOfficial.com
@NikkizOfficial
@NikkizNewz


This weeks

S

pecial Guest is C

at

Coore of Third World

!

C

heck in with Nikki Z as she finds out whats cooking with

their

latest project spearheaded by Damian Marley and how the reggae ambassadors became ambassadors to the mission of Ocean Conservation.

Website




Greetings Reggae Artists and Labels,

Need Radio Airplay?

Get your music to our master list of reggae radio stations & Sound System DJ's that we have been building for 24 years.

It's so easy…

Radio DJs need your song in MP3 format. We will send a formatted digital marketing piece, with your SONG DOWNLOAD LINK to our entire list of reggae radio DJs and Sound System DJs through a targeted emailer.


September Special ~ Get all of this plus a "New CD Release Editorial Promo" that goes out to fans in our weekly E-Guide (value $85) ~ through end of month for only $175.





Call, text, email, What's App if you need any guidance on your project. 707/630-3304 Email


Enjoy this story and many others in the annual Reggae Festival Guide digital magazine.

Learn about the many benefits of Legacy Cacao

MORE VALUABLE THAN GOLD
The World's PUREST Premium Cacao
Ceremonial-Grade Royal Mayan
Whole-Bean Sipping Chocolate
ALL natural superfood – coffee & energy drink substitute
100% Organic • Non-GMO • No Side Effects
Ras Vuyo releases a debut album 'Diversion'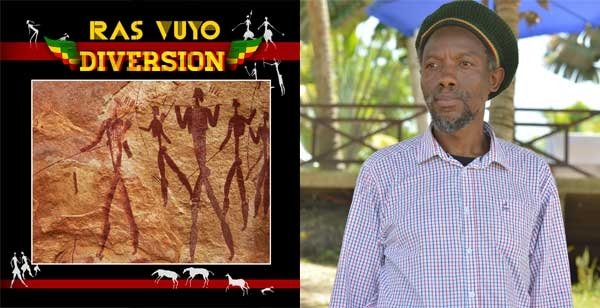 Diversion is a new album by Ras Vuyo from Cape Town, South Africa and all the music on the album is played by one of South Africa's top Reggae bands, the Azania Band except for 'Diversion' which is produced Dawit Melelik Tafari and 'Life it nuh easy' which features Mutabaruka and is produced by Hopeton Hibbert the son of Toots of Toots and the Maytals.

Read full article

Jr Gong Executive Producer On Third World's Upcoming Album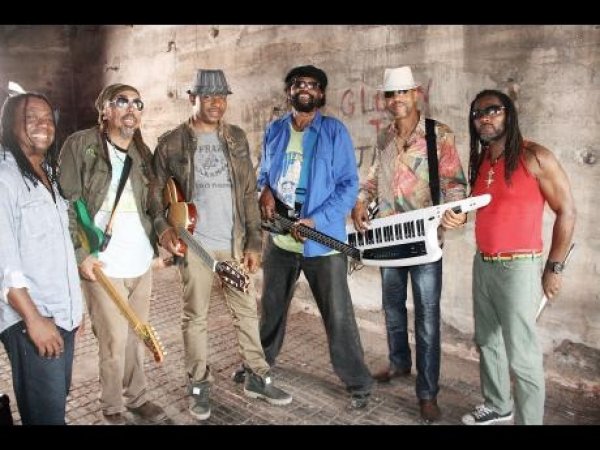 Damian Jr Gong Marley has another feather in his producer's hat as he will be the executive producer for the next album of the accomplished Third World band.
Last Friday, the stalwart reggae band released Loving You Is Easy, the first single from the upcoming album.

Read full article

Ras Indio :: "Legalize It"

Introducing New Song from Taj Weekes & Adowa:
Vibe Up - Free MP3 Download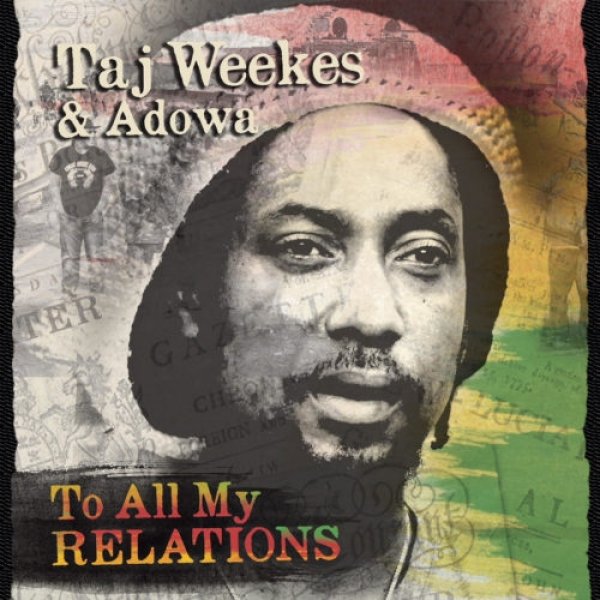 Artist: Taj Weekes & Adowa

Name of Song:
Vibe Up
~ Free MP3 file
Name of Label:
Jatta Records, distributed by VPAL
David 'Jameik King' Anderson :: "The Genesis"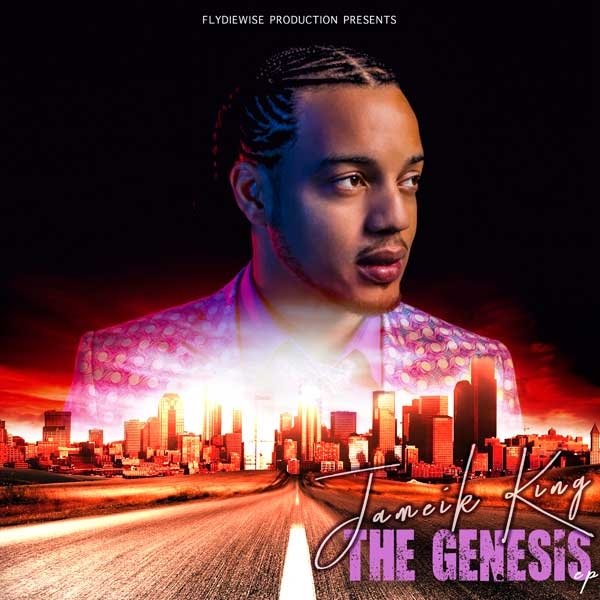 David Anderson stage name Jameik King started pursuing music as early as 12 years old in his hometown of Morant Bay in St. Thomas, Jamaica. Influenced and mentored by international recording artiste Tarrus Riley, Jameik King has grown a passion for reggae music. Jameik was also influenced by his older brother Markland Chung popularly known as Japanese who also has a love for the reggae genre.

Read full article

Reggae Festival Guide/RBA Publishing & Publicity
Is your website outdated or not mobile friendly? Are your social media platforms non-existent or under-utilized? Would you like your name and music to get out there to new reggae fans?
If so, we can help. We have many years of experience in marketing reggae bands and reggae festivals and offer these services and more:

Website consulting, design and maintenance
Social media development (Facebook, Instagram, Twitter, LinkedIn
Create descriptive written content (press releases, band bios, sponsor packages, etc.)
Develop digital marketing strategies to increase your customer base.
Custom Global PR services
If you have questions about what online marketing techniques would work best for you, Give Us a Call Today for a free consultation ~ 707-630-3304 or Email



1995-

2018




Industry Leaders for

Ove

r 24 Years




Hey reggae lovers! Got FACEBOOK?

Then please drop on by and "LIKE" us to get a daily dose of what doesn't always fit here!

"Thinking about interior peace destroys interior peace.
The patient who constantly feels his pulse is not getting any better."

Jamaica Music Countdown October 5-11

On This Day in Reggae - October 4th

1963: The Gambia independent
1966: Lesotho (Basutoland) gains independence from Britain. (National Day)
1966: Moses I (Anthony Singh) is born
1990: UB40's album "Labour Of Love II" [Virgin] is certified Gold by the RIAA (Recording Industry Association of America).

Source

If you missed your latest (or any) copy of the weekly e-Guide,
you can find back issues in the Archives

Upcoming Reggae Festivals

To view our entire calendar of more than 500 festivals, click here!

| | | |
| --- | --- | --- |
| Just Post Your Festival at | | Read the 2018 Reggae Festival Guide magazine in its entirety page-by-page in Digital Format |
Autumn Reggae Wine Festival
Oct-06-2018 - Oct-07-2018, Mt. Airy, Maryland, USA
LA Regga Vegan Fest
Oct-07-2018, Los Angeles, California, USA
Vernier Sur Rock
Oct-11-2018 - Oct-13-2018, Vernier (ge), Switzerland
Reggae Wellness
Oct-27-2018 - Oct-28-2018, Port Antonio, Jamaica
Henry Turner Jr. Day Music Festival
Oct-27-2018, Baton Rouge, Louisiana, USA
BRT Weekend-Miami
Nov-01-2018 - Nov-04-2018, Miami, Florida, USA
Rastafest
Nov-02-2018, Toronto, Ontario, Canada
Grace Jamaican Jerk Festival
Nov-11-2018, Sunrise, Florida, USA
JamRock Reggae Cruise
Dec-01-2018 - Dec-06-2018, Fort Lauderdale , Florida, USA
Nigeria Reggae Festival
Dec-28-2018 - Dec-30-2018, Awka, Anambra State, Nigeria
Jamrock Reggae Fest
Feb-01-2019 - Feb-03-2019, Negril, Jamaica
Caribbean Village Festival
Jun-22-2019 - Jun-23-2019, Lauderhill , Florida, USA
Bayfront Reggae & World Music Festival, 14th Annual
Jul-20-2019, Duluth, Minnesota, USA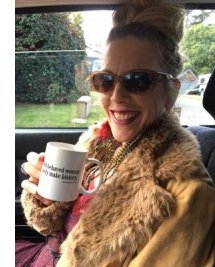 2018 marks the 24th year that Reggae Festival Guide has been the leading media company in the reggae industry.

Our parent company, RBA Publishing & Publicity, is based out of Humboldt County, CA. We produce the annual Reggae Festival Guide magazine, the top-ranking website:

www.ReggaeFestivalGuide

(32,000 unique monthly visitors), and this weekly reggae e-newsletter Reggae e-Guide (40,000 weekly subscribers). We also have 550,000 fans that follow us on Facebook (please

join us

there), and 13K that follow us on Instagram

We offer you many ways to help you get your fix of reggae music, history, lifestyle, current news, and of course, festivals, all year round.

Our publishing company keeps growing and adding elements to bring you trusted coverage of reggae happenings from around the world.

Contact us today if you have any questions or suggestions. We love what we do and look forward to input from you with your suggestions, critiques, questions, etc.

Also contact us to find out how you can promote your band/business/festival in this e-newsletter or on our website.

We also offer Publicity & Graphic Services for bands and festivals:
band bios and interview written, social media management, website consulting design and maintenance, EPKs created, graphics for advertising and social media branded videos, and more. Please contact us to find out how we can help you with your exciting projects.

One Love,
Kaati, Sean, Joana, Goran, Irene, Heather and the rest of our Crew

Information - both editorial and advertising - in the Reggae e-Guide - is believed to be correct but not guaranteed - so check it carefully before you attend any event or send money for anything. We do not write the news, just report it.


707-630-3304 or

email



RBA Publishing, Inc. in business since 1993, is a boutique reggae-specific PR and marketing firm based in Northern California. We help musicians, festivals, labels and music-related brands. Our digital campaigns target fans, industry and influencers. We are masterful at email marketing, social media, fan acquisition and long-term marketing plans. Our media services are supported by people who understand and love the reggae genre. Publishers of Reggae Festival Guide magazine and e-newsletter. Reggae industry leaders for over 25 years. 707-630-3304, Email

Distribution by RBA Publishing Inc.

If you wish, and we really wish you wouldn't, like to be removed from this list, please reply with REMOVE in subject line.

It will make us very sad if you do, and perhaps your removal will be the one the makes us decide this no longer worth doing at all, and all the information we provide will go away forever and musicians will sit home alone at night and cry because they have no one to play for because no one knows about their shows.