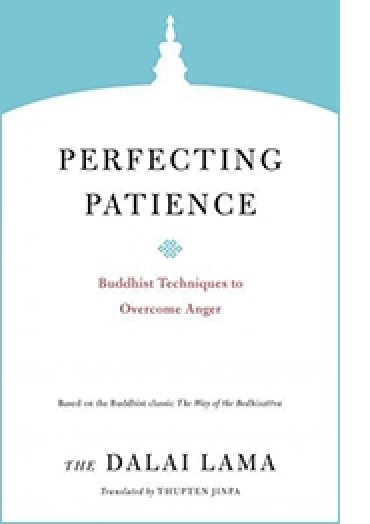 PERFECTING PATIENCE: Buddhist Techniques To Overcome Anger
by Dalai Lama
$16.95, ISBN13:9781559394796

All the world's major religions emphasize the importance of the practice of love, compassion, and tolerance. This is particularly true in the Buddhist traditions, which unanimously state that compassion and love are the foundation of all paths of practice. To cultivate the potential for compassion and love inherent within us, it is crucial to counteract their opposing forces of anger and hatred. In this book, the Dalai Lama shows how through the practice of patience and tolerance we can overcome the obstacles of anger and hatred. He bases his discussion on A Guide to the Bodhisattva Way of Life, the classic work on the activities of bodhisattvas–those who aspire to attain full enlightenment in order to benefit all beings.
Publisher: Shambhala Publications.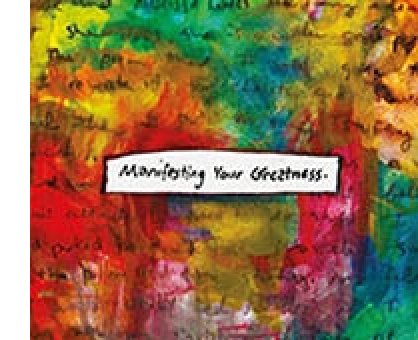 MANIFESTING YOUR GREATNESS: An Oracle Deck (46-card deck & guidebook)
by Amy Chace
$34.99, ISBN13:9780764356391

Need an "aha" moment? This deck has an answer for you and will quickly become a close friend–one who is open-minded, savvy, and ready to rock! Prepare to explore your heart with words and images that spark insight with 46 colorful and freshly stylized cards. Offering pearls of wisdom like "Explore Your Depths" or nuggets of truth like "It's Not Even about You," these exciting cards are just what you need to see you through your hectic, question-filled life. Its no rules, no confusion, and no memorization approach makes it easy to get a message you can connect to right away. It reads effortlessly with prominent advice that is clear and concise. The accompanying guidebook provides gentle advice to further interpret the cards' messages and then takes it to the next level by delivering helpful ideas for solving problems and exploring passions.
Publisher: Red Feather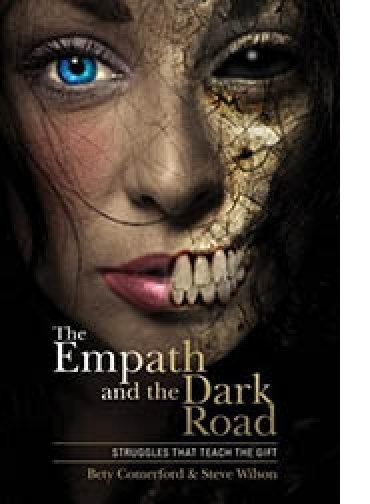 EMPATH AND THE DARK ROAD: Struggles That Teach The Gift (Hardcover)
by Bety Comerford & Steve Wilson
$16.99, ISBN13:9780764355912

Do you feel a victim of your emotions? Of others' emotions? Does life constantly throw you a curve ball no matter what you do? Do you wear your heart on your sleeve as a loving, caring person, yet the darker aspects of life make you feel as though you've been cursed? If so, then this book is for you. Embark upon an empathic journey that teaches you that darkness is but an absence of light. Who's light? Your light. Learn that you are in control of your emotional experiences. Begin to understand what it means to be an empath who chooses to live a life devoid of drama and free from the projected emotional pain from others. Discover methods to help you rise above the darkness that surrounds you–not only the darkness given to you by others, but from that which lies within you. This is the authors' fourth book on the empathic experience.
Publisher: Red Feather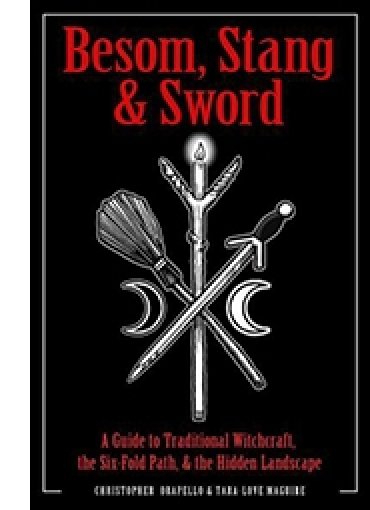 BESOM, STANG & SWORD:
A Guide To Traditional Witchcraft,
The Six-Fold Path & The Hidden Landscape
by Christopher Orapello & Tara-Love Maguire
$22.95, ISBN13:9781578636372

Regional traditional witchcraft is an animistic form of witchcraft that moves away from the religious harvest festivals and fertility-minded practices associated with the more common Wiccan form of witchcraft. Very few of us in this age are farmers or dependent upon crops and harvests. Regional traditional witchcraft teaches people to find their craft in their own backyards, in the uncultivated land, the wild unknown, and in their ancestors rather than in ancient foreign deities or in a neopagan-styled religious form of witchcraft. It's not about where you're from but where you are. The material is adaptable to any region in which the practitioner lives. Although the lack of deity worship and holidays is a significant part of the authors' nonreligious approach, this book presents a complete system of practice utilizing ritual, chant, trance, the six paths of witchcraft as defined and explained by the text, and the practices associated with traditional witchcraft.
Publisher: Red Wheel/Weiser





THIS IS YOUR BRAIN ON DEPRESSION: Finding Your Path To Getting Better
by Faith Harper
$9.95, ISBN13:9781621062233

People who have never been depressed have no idea what it's like. And people who have know all too well how tough depression can be to live with. Dr. Faith explains the brain science behind depression (complete with Zuul references) and talks you through the different options out there for getting better. Because yes there are things you can do to feel good again (including drugs but avoiding spiraling successions of drug cocktails). If you need solid expert advice from someone who can also make you laugh your ass off, this zine's for you!
Publisher: Microcosm Publishing




•
Check Out This Month's Special Deals!
•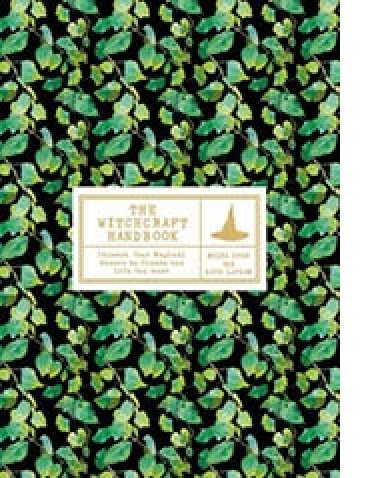 WITCHCRAFT HANDBOOK: Unleash Your Magical Powers To Create The Life You Want
by Midia Star
$14.99, ISBN13:9781781576229
This handbook features tried and tested spells designed especially for the modern witch. Packed with charms, potions and witchy wisdom, use this magical lifestyle guide to enhance every aspect of your life. This book is about self-care and a positive mental attitude, offering self-confidence boosting spells and charismatic charms. The modern witch is a powerful, determined badass. She challenges the status quo and oozes confidence. But sometimes she needs a little help...that's where this book comes in. From the effects of the moon to the use of candles to enhance spells, this is a basic step-by-step guide to magic that can protect your home, fulfill your dreams, boost your love life, banish ill chance and secure your future. Isn't it time you unleashed the power of magic?
Publisher: Ilex Press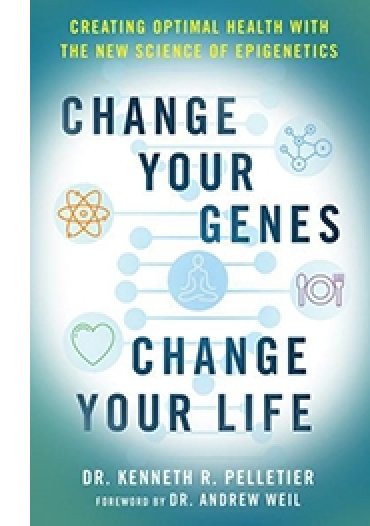 CHANGE YOUR GENES, CHANGE YOUR LIFE: Creating Optimal Health With The New Science Of Epigenetics
by Kenneth Pelletier
$16.95, ISBN13:9781579830564
Our biology is no longer destiny. Our genes respond to everything we do, according to the revolutionary new science of epigenetics. In other words, our inherited DNA doesn't rigidly determine our health and disease prospects as the previous generation of geneticists believed. Especially in the last ten years, scientists have confirmed that the vast majority of our genes are actually fluid and dynamic. An endless supply of new studies prove that our health is an expression of how we live our lives--that what we eat and think and how we handle daily stress, plus the toxicity of our immediate environment--creates an internal biochemistry that can actually turn genes on or off. Managing these biochemical effects on our genome is the new key to radiant wellness and healthy longevity. Now gaining broad credibility among scientists, the study of epigenetics is at the forefront of modern medicine. According to the author, the real upshot of the epigenetic revolution is that it opens the door to what futurists call personalized medicine. For the first time in a trade book, Dr. Pelletier explains in layperson's language the genetic biomarkers that will become the standard reference for measuring which specific lifestyle changes are required to optimize a given individual's health. In the very near future, each person's state-of-the-art genetic and epigenetic profile--matched with other precise indicators such as assays of the gut microbiome--will guide their daily health practices. This short but profound book by a world-renowned pioneer in integrative medicine introduces readers to this exciting new field, and reveals the steps that each of us can take today to change our genetic expression and thereby optimize our health for a lifetime.
Publisher: Origin Press / Celestia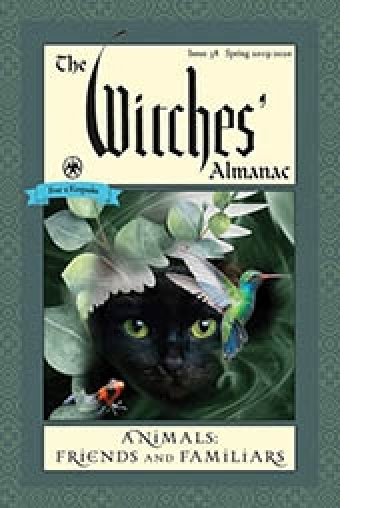 WITCHES' ALMANAC: Animals, Friends & Familiars–Issue 38, Spring, 2019 To Spring, 2020
by Theitic, $12.95, ISBN13:9781881098461
Founded in 1971 by Elizabeth Pepper, the long-time art director of Gourmet magazine, The Witches' Almanac is a witty, literate, and sophisticated publication that appeals to general readers as well as hard-core Wiccans and magicians. On one level, it is a pop reference that will fascinate anyone interested in folklore, mythology, and culture, but on another, it is the most sophisticated and wide-ranging annual guide available today for occultists and mysticism enthusiasts. Modeled after the Old Farmers' Almanac, it includes information related to the annual moon calendar (weather forecasts and horoscopes), as well as legends, rituals, herbal secrets, mystic incantations, interviews, and many a curious tale of good and evil. Although it is an annual publication, only about 15 percent of the content is specific to the date range of each issue. The theme of Issue 38 (Spring 2019 to Spring 2020) is Animals: Friends and Familiars. Also included are the following articles: "Beer and Witches," "Gargoyles," "Horseshoes," "Transgender in the Craft," and "Coefficient of Weirdness, Part 3." New authors include Sorita d'Este, Lon Milo DuQuette, David Rankine, and Mat Auryn.
Publisher: Witches' Almanac, Ltd.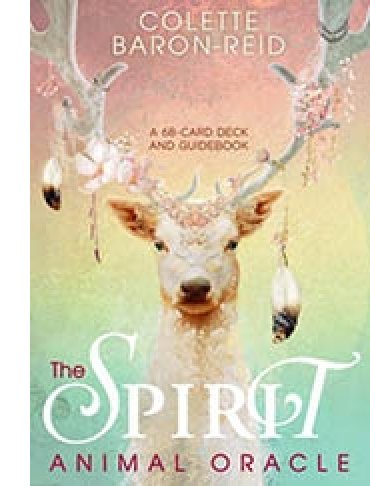 SPIRIT ANIMAL ORACLE (62-card deck)
by Colette Baron-Reid
$29.99, ISBN13:9781401952792
Internationally acclaimed oracle expert and best-selling author Colette Baron-Reid has created a unique oracle card deck that opens a gateway to Spirit through the archetypal energies of the living beings that share our planet. Animals, Colette explains, are allies for our souls and act as our teachers and sacred healers–but our disconnected way of life has often blinded us to this truth. Now, however, our world is poised for a shift as we begin to hear a call to renew our sacred connection to all that is. The 62 cards in this deck are tools to enable our transformation. Each animal, two-legged or four-legged, feathered or finned, from water, earth, or sky, has the potential to deliver a special message aligned with your authentic need, arriving at just the right time and place. Each carries a transcendent archetypal symbolism and offers a message of enduring truth to help you act in a way that brings purpose, prosperity, and magic to your life. Every card in the deck has an essential meaning (for Antelope Spirit, it's "Life is speeding up!") along with a detailed Oracle Message and a helpful Protection Message. Canary Spirit, Dragonfly Spirit, even Electric Eel Spirit–all have essential wisdom to impart, if you're ready to listen. "Something magical is stirring in the heart of our beautiful planet these days," Colette tells us. "Can you feel it too?" If the answer is yes, you've come to the right place.
Publisher: Hay House.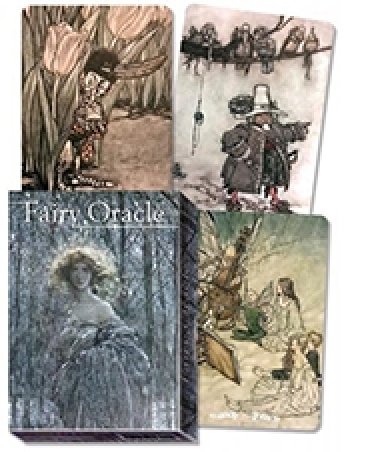 FAIRY ORACLE (deck & book)
by Arthur Rackham & Lo Scarabeo
$19.95, ISBN13:9780738759814
Featuring the art of the great British illustrator Arthur Rackham, the Fairy Oracle invites you into a mysterious and mesmerizing world. The companion booklets for most Lo Scarabeo decks are in five languages: English, Spanish, French, Italian, and German.
Publisher:Llewellyn Publications
Friday,

November 2nd, 2018

Vol. 33, No. 42


November

New Leaves
Update Catalog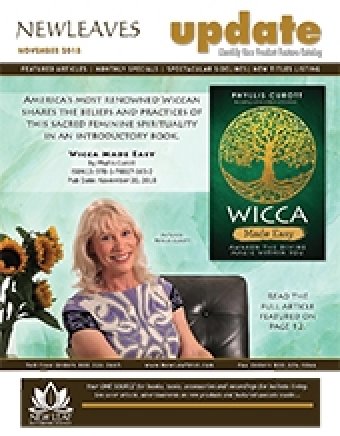 Feature Issue

Where has the year gone? November is already upon us and so is another great issue of NewLeaves Updates. This month's cover feature is a brand new title from Hay House's "Made Easy" series; Wicca Made Easy by Phillys Currott. Plus all the articles and great deals you love.


Our monthly
catalog
New Leaves
Update
features
Available At Quality Paperback Prices.

Also

ads for

New Products!
The printed issue will ship to you.

Log-in and

view the latest PDF,
New Leaves Update catalog.

It'

s searchable, printable and includes links to our web site for all advertised products.
Visit our website

Log-in
to view the latest digital New Leaves Update catalog
Items recently received in our warehouse

Our best-selling products, updated monthly

eLeaves is published every Friday at 6pm eastern time. It features ANNOUNCEMENTS of interest to our customers, COMING ATTRACTIONS featuring frontlist items expected within the next month and FRESH STOCK which focuses on items newly received in our warehouse.

eLeaves is only one of the email communications available to New Leaf customers. To view the full list, subscribe to more options, or unsubscribe, please click

here

.