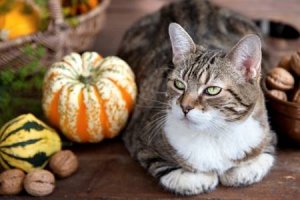 NOVEMBER 2018 PET HOLIDAYS
Pet Cancer Awareness Month
National Senior Pet Month
Visit the website of your favorite shelter and click on their "wish list" to see what items they actually need. Or you can call any shelter and ask how you can help.
TRAIN YOUR CAT TO USE THE LITTERBOX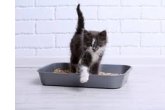 Cats are usually easy to litterbox train because they are naturally clean and prefer to bury their waste.
First here are the reasons your cat might not be using the litterbox:
It's too small.

It's not easily accessible or the location is un appealing.

It has a liner or hood.

It's too dirty for her.

it has unappealing litter, most cats prefer unscented, sandlike litter.

it has too much litter, cats prefer litter only 1-2 inches deep

It's shared with another cat. You may need 1 box per cat.
First, make sure that your cat knows where the litterbox is.

Confine your cat to a small area or room with clean water, fresh food, and a clean litterbox until he or she is successfully using the litterbox and seems comfortable.

Do not use a covered litterbox during the training period because it might complicate the process.

If your cat urinates or defecates outside the litterbox, place the waste in the litterbox; the smell should help your cat find and use the litterbox in the future.

If your cat isn't using the litterbox after a day or two, do the following: After your cat eats, place him or her in the litterbox, and briefly scratch the litter with your finger. However, don't force your cat to stay in the litterbox; you don't want your cat to have a negative experience in the litterbox.
If you are still having trouble don't hesitate to contact Dr. Daniels for advice.

November 2018 Pet of the Month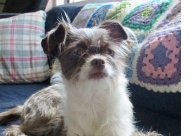 I am a 1-year-old who was rescued by my mom and dad from a shelter. I recently had a DNA completed and they found out I am quite a special mix breed! I am Shihtzu, Chihuahua, Parsons Russell Terrier, and Pekinese mix how neat is that! Now that I have a loving home I even have a favorite toy and it's squeaky. Apparently there is a "no dogs in the bed" rule in my house, fortunately I am sure that doesn't apply to me because I sleep in bed with my humans and no one makes me get down. My most embarrassing moment is sneezing in dad's face, he handled it well though. Dr. Daniels would be proud to know that I don't eat treats I shouldn't, mom and dad are very responsible.
7 Senior Pet Facts in
Honor of Senior Pet Month
Cats are considered seniors at 11-14 years and geriatric at 15 or older. Dogs are more complicated, typically the larger the breed or size of the dog, the shorter the life span. Dogs are considered senior in the last 25% of their lives.

Senior pets should visit Dr. Daniels every 6 months to stay ahead of any illnesses and pain.

Seniors need different nutrition. Sometimes seniors are less active so they need less calories. Or they may need

supplements like glucosamine or fish oils to help strengthen their joints. Dr. Daniels can help you design a weight plan that addresses your pet's specific nutritional needs and make recommendations if supplementation or a specialized diet will help.

They want to learn new tricks! Play & exercise helps your senior pet maintain a healthy body weight and mind. Try puzzle toys and different training classes for dogs. For cats, keep plenty of toys handy, and engage them in lots of interactive play to keep their minds and bodies working. Even a 10-15 minute walk is beneficial.

They need their teeth brushed. Dental disease is painful and may make it difficult for your senior pet to eat. Ideally, you should start brushing your pet's teeth early, but if you haven't, don't despair; you can still take action. The first step is a veterinary exam and professional dental cleaning.

Seniors may experience loss of sight and/or hearing. Remove dangerous objects from their path, and use pet gates to create a safe space for your pet when you are not able to supervise. Use hand signals to communicate with a pet with hearing loss. And, if your senior dog or cat has vision loss from cataracts, check with Dr. Daniels to see if surgery might reverse the problem.

They need more belly rubs even though they may not ask for them. As your pet ages, physical contact is more important than ever. Therapeutic massage is great for animals with joint pain, and equally enjoyable for those without. Pets that have a difficult time grooming themselves may benefit from extra brushing.
Have You Activated Your FREE VetScene ProActive Portal?
What can you do with your VetScene ProActive Portal?
Manage your pets' health schedules, view upcoming appointments, or follow up on healthcare recommendations.

Receive appointment reminders, newsletters, vaccination reminders via email and/or text messages.

Gain 24/7 access to your pet's information.

Request appointments, make boarding reservations, refill medications, or ask general questions.

Upload your pet's best photo, contact your clinic, and subscribe to Text Messaging.

This service is available 24/7, which makes communication with your clinic convenient, quick, and easy.

It's a rewards program too! Each dollar you spend at LVH equals a point. You also earn points for uploading pictures, signing up for text messaging, reviewing us online, and more.
When you earn 1000 points you get a $25 credit or a free nail trim for your pet.


Follow us on Social Media: