SFR DECEMBER Circles & Special Events
Happy Holy Days!

New: Astro Forecast, Astral Awareness & Insight

with Gaia Somasca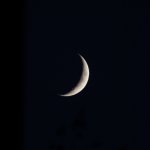 "Aim for the moon. Even if you miss, you'll land among the stars." (Norman Vincent Peale)

"Whatever you do, or dream you can, begin it. Boldness has genius and power and magic in it."
(Johann Wolfgang von Goethe)

December begins with a bold and daring new Moon in Sagittarius on the 6th disposed by Jupiter, king of the gods, giver of luck and opportunities in Sag as well, sign of his domicile where he has returned after 12 years.

Info on Astro Forecast Astral Awareness & Insight by Gaia

Angels Inside: Anointing the Divine Within
with Maya Minwah, Judith & Irma

Last Call! Fri. Nov. 30th * 7 pm - 9 pm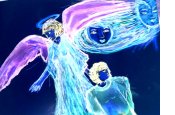 Healing begins with the Heart, inviting our Highest Awareness to reignite the Divine spark that brought us here to Self-Heal and share.
Enter through a shamanic journey with your personal Arch Angels accompanied with Sound and your Inner Insight & Vision.
Info on Angels Inside Anointing the Divine
A Special Ancestral Cacao Medicine Circle

Delve Into the Dance & Sound of the Fifth Elements

with Farez & Irma StarSpirit Turtle Woman

This Sat. Dec. 1st * 6:30 pm -9:00 pm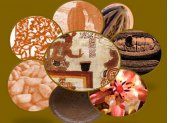 For the Maya, among many indigenous civilizations, sacred cacao allows an open communication from the soul, many indigenous cultures use cacao medicine as a facilitator and partner to amplify the connection with the language of the heart and expand and heal it with harmonious vibration.

The Maya have used sacred cacao for millennia, to work with the heart's wisdom and enhance the heart to be open and receptive. Cacao is an ancient plant medicine, guardian of knowledge, a teacher who does not push you, it invites you to join it on a journey and connect through it but only if you allow it.

Info on Ancestral Cacao Medicine

Awaken the Indigenous Medicine Guardian

with Irma StarSpirit Turtle Woman & Henry Flying Eagle Bear

This Sun. Dec. 2nd * 2:00 pm - 5:30 pm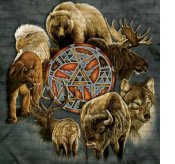 Take the leap and join to awaken your Indigenous Medicine Guardian Totem and Nature Spirits to be able to welcome into our life. We also will have the opportunity to attune a crystal with one or more of the allies discovered throughout the day to help you stand strong energetically with the Earth's and all our relations within the planet. As we are work on reconnecting to the beings of light and guardian totems to assist us, protect and remind us of our path and empower our belief system.

More Info on Awaken the Indigenous Medicine Guardian

The Art of Stalking Series; Awakening the Vital Life Force

This Month we will be Exploring
After-Death Experience, Illness & Substance Abuse
with Irma StarSpirit Turtle Woman
Tues. Dec. 4th * 7:00 pm - 9:30 pm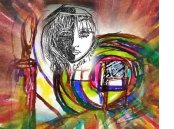 Enter a place of healing and freedom from emotional scars which you may still continue to suffer from the past. Emotional scars from this life, past life or from our lineage and ancestors, Learn and understand where they come from and how to clear them, tapping into a new system of belief.


Dates for the next five classes:


Tues. Dec. 4th - Exploring After-Death Experience, Illness & Substance Abuse

~2019~

Tues. Jan. 8th - Healing the Residue Within & Finding Life Purpose

Tues. Feb. 5th - Recovering Soul Fragmentation

Thus. Mar. 7th - Spirit Releasement Techniques

Thurs. Apr - 4th - Exploring Entities & Treatments

More Info on Art of Stalking
Gong Restorative Yoga

with Andrea & Judith

Wed. Dec. 5th * 7 pm - 8:30 pm

Come explore gentle and therapeutic yoga poses,deep releasing stretches with deep breathing and supported restorative poses with the sound and healing vibration of the crystal bowls and gongs.
We combine physical movement with sound and frequencies to penetrate into all the layers of our bodies to release stuck energies. The result is a deeply relaxed body and mind filled with healing vibrations and a deeper sense of connection to Spirit.
Info on Gong Restorative Yoga
SFR Community Healing Circle (Hands on Healing Circle)
with Irma StarSpirit Turtle Woman
Fri. Dec. 7th * 7 pm - 9 pm

We invite you to a the SFR Community Healing Circle.

A place to receive and also give healing, through sound, Reiki, shamanic work, body work, all are invited to come and participate.

You can just come to give or receive healing or enjoy both sessions or simply accompany us with sounds of rattle and drum.

More Info on SFR Community Healing Circle

Reiki I & II Certification Program with Judith, KRM

Sat. & Sun. Dec. 8th & 9th * 9:30 am - 7:00 pm

If you are interested in learning an effective method for relieving stress which also promotes healing or You are already a Reiki practitioner and would like to enhance your Reiki training & skills, Come learn and explore much more in class.

Learn what Reiki is, how it heals. In class we will review the traditional Reiki History and Reiki hand positions used in a session for yourself and others. The class combines lecture, discussion, attunements, meditations and experiential practice in a well organized relaxed atmosphere. We will explore, Reiki Mantras for healing and learn the Reiki II symbols and how to use them to help heal unwanted habits, and facilitate distant healings that transcend through time and space.

Info On Reiki I & II Certification Program

Qigong & Gong with LinDel & Judith

Tues. Dec. 11th * 7:00 pm - 9:00 pm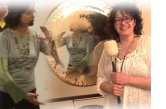 Join Us for an evening of good vibrations with Sound and Movement! Everything in the universe vibrates ~ from the smallest particles, to our cells, to the planets in our Solar system.
In this interactive "playshop",a Six Healing Sounds for transforming our heavy emotions into positive attributes. The Six Healing Sounds is a self-healing meditation developed by Chinese Taoist shamans and sages thousands of years ago.
Info on Qigong Gong
Dia of Our Lady of Guadalupe

with Irma StarSpirit Turtle Woman
Wed. Dec. 12th * 7:00 pm - 9:00 pm

Celebrating the Appearance & Birthday of Our Lady of Guadalupe we take a journey to understand the codex within her sacred image. She is also known as Tonantzin the Indigenous know her as Our Mother. Learn about the hidden messages with her Tilma, her veil & cloak, how the stars, planets, Sun & moon become part of her great healing and miracles within the dimension of the Earth.

Info on Dia of Our Lady of Guadalupe

Gong Harmonic Sound Circle

Dec. 14th * 7:00 pm - 9:00 pm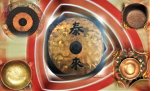 We welcome you to come and relax in a Sacred Space of harmonic Sounds with Sacred Gongs, Tibetan Bowls, bells, Chanting and other instruments.

Enter and let your Spirit Breathe, Relax, Receive, go into a deep meditative state of relaxation and serenity, which allows healing to come into the Mind, Body and Spirit.
Gong Harmonic Sound Circle

Abre El Camino-Open the Path

with Irma StarSpirit Turtle Woman
Sat. Dec. 15th * 3:00 pm - 6:00 pm

As we end the year, we want to shed our old skin, our old ways, thoughts and patterns. This is a special time of the year it to release all that doesn't serve us.

A special cleanse of the body with a prepared plant bath to remove obstacles, heavy energy to "Abre El Camino" open the path with blessings and gratitude.

Info on Abre El Camino - Open the Path

The Vogel Wand Intensive

with Irma StarSpirit Turtle Woman
Sun. Dec. 16th * 11 - 5:30 pm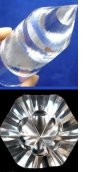 In this one day intensive class we explore and learn the techniques of the crystal Vogel Wand. In this class you will learn the history of the wand & learn how to use your wand learning to charge, activate it and learn how the wand can bring harmony and balance by renewing energies in the etheric and chakra fields.

The Vogel Wand is also used as an extraction healing tool, it is an in depth precision crystal light-healing tool and is a must for Reiki, Energy, Shamanic & Crystal healers to learn, identify them and use for your healing work.

Info on The Vogel Wand Intensive

Save the Dates & Open For Registration

A Special Thank you to All the Wonderful Teachers

Facilitator's & Co-Facilitator's at SFR

We would like to take this special time to thank all the teachers, facilitator's & co-facilitator's that have shared their medicine with our Shamanic Fire Reiki community this year.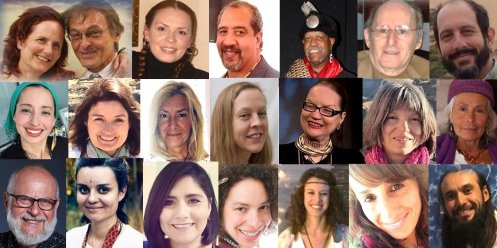 With an open heart filled with gratitude we thank you all!
Dr. Lewis Mehl-Madrona, Barbara Mainguy, Mia Roman, Brother Henry Primus, Chief Reggie Ceasar, Robert Levy, Larry Furtsch,Rosangel Lil' Wolf Perez, LinDel Sandlin, Andrea Sávolt, Katherine Powers, Nita Renfrew,
Maya Minwah, Mama Susana Tapia Leon, Tony Allicino,
Lili Flaming Feather, Nuria Martinez, Cristina Maria RojasFernandez, Arelis Martin, Laura Marcos & Farez Hernandez.
Open for Sessions & Day Rentals SFR Soul Haven

Judith and Irma are open for sessions, crystal, sound, Reiki, Karuna Reiki and shamanic sessions.

SFR Soul Haven is also available for Day rental only
(no hourly rental offered) or weekend (in advanced) rental.

To Inquire just email us at shamanicfirereiki@gmail.com

Open Now for Registration MedicineWay (Shamanic) Apprenticeship Program, Crystal Healing Certification I, II & III and Being in Wakeful DreamTime with Irma.
Info on Apprenticeship/ Crystal & Dreamtime Courses

Visit us also at Meet-up under Shamanic Fire Reiki