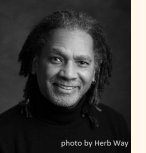 The old year passes and the new one begins. It is a time for many to take stock of the trajectory, not only of the past year, but their very lives. It is a time of hope in many ways. A time to wipe the slate clean and to begin again, confident that we may not make the same mistake twice. And yet we are human beings, and at times it is difficult to remember this.There is a need that many people struggle with for a good portion of their lives. It is the need to receive or experience the acknowledgement and acceptance of others. Even when we are not aware that this is what we are doing, we equate these two things with being loved. To be loved is a basic human need. Beneath the need for acceptance and acknowledgment is the cry for self-love. Sometimes having someone else acknowledge you is far more satisfying than simply loving yourself. When you know deep in your heart of hearts that you are withholding love or forgiveness from someone else, your love will not be enough to satisfy you. Trust me on this one. I have been there and no doubt will return "there" at some point because this is what it means to be human.

Sunday, January 6, 2019

Sarah Vekasi, MDiv.
Active Hope
Change agents, caregivers, activists and cultural workers all have skills for keeping focus for the long haul. Join Eco-Chaplain Sarah Vekasi in a discussion about the often overlooked secret to preventing burnout: inner resiliency, a good skill for all of us.
Sarah Vekasi, M.Div., is the founder of the Eco-Chaplaincy Initiative which offers support for environmental and social justice activists throughout Appalachia. Sarah lives in Black Mountain and makes her living as a potter with Sarah Sunshine Pottery.
Sunday, January 13, 2019

Rev. Michael J. S. Carter
Compassion
In the West we label it love. In the East, it is referred to as "compassion." I like this distinction because in my experience, "love" is so misunderstood somehow, and can be mistaken for martyrdom, sacrifice, and dysfunction. It is also very difficult to live up to the idealized concept of love here in the West. In the Buddhist tradition, Quan Yin, is the Goddess of compassion. Perhaps Miriam, the mother of Jesus is the closest we in the West come to as a female figure of the embodiment of compassion. Yet whatever you want to label it, compassion is something the world does not seem to be overflowing with at the moment. But just what is this thing called "compassion" and how do we attain it?

Sunday, January 20, 2019
Rev. Michael J. S. Carter
Race and the Year of Jubilee
Levticus 25:9-10: On the day of atonement you shall have the trumpet sounded throughout all of your land and you shall hallow the fiftieth year and you shall proclaim liberty throughout the land and all of it's inhabitants. It shall be a jubilee year for you; you shall return every one of you to your property and everyone of you to your family.
You see in First Testament times (sometimes referred to as the "Old Testament) around 1000 to 800 BCE, every seventh year was a Sabbath year of rest and rejuvenation. After 49 years, the 50th year was called a Jubilee year during which time liberty was restored to the slave so that equality was restored, property was restored to it's rightful owner exonerating debt and to remit debt to the indebted, thereby restoring the economy and to restore rest to the land so that the earth could replenish itself. The Jubilee year allowed people to come together and to start over with a clean slate. We could sure use that Jubilee year right now in America. On this Dr. King Holiday, let's explore Race and the Year of Jubilee.
Sunday, January 27, 2019
Rev. Michael J. S. Carter

A New Concept of God

It is true that human evolution can appear to occur at a glacial pace, especially for those of us who want to see humanity progress and evolve into " The Beloved Community," one can see a shift in consciousness happening. For many human beings in our society, a new concept of "God" is being born. This new consciousness has been foretold centuries ago by prophets, saints, and sages.

Behold the words of a more contemporary scientist and prophet by the name of Albert Einstein:

"The religion of the future will be a cosmic religion. It should transcend a personal God and avoid dogmas and theology. Covering both the natural and the spiritual, it should be based on a religious sense arising from the experience of all things, natural and spiritual, as a meaningful unity."

For Einstein, Buddhism fit the bill. I say there are other paths as well. Get ready to explore!

_____________________________________________

For more information, visit: http://uusv.org/sundays/

We put aside our unit about the element of Air and learning about our congregation in order to focus on the most common winter holidays and discuss the similarities as well as the differences. Our explorations included Hanukkah, Yule, and Christmas.
So, the new year will be ushered in with our unit on Air in the elementary class and our preschoolers will be continuing to learn about all the things that make our congregation unique.
The Religious Education classes are still hoping for a label maker and some magnetic name tags. If you think you might be able to help on that front, see our fancy Chalice on the wall in the foyer.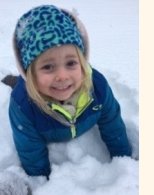 And now for the part you've all been waiting for: Meet RE!
Meet Nosara. Named after Nosara, Costa Rica, she loves hiking with her family, being a big sister, doing art projects, building forts and playing dress up. Her favorite food is pepperoni pizza and anything sweet. She is excited about starting kindergarten in 2019!
Just a reminder that we will be collecting "Guest at Your Table" donations in January (1/6 and 1/13) or you can pick up an envelope at the church to return them directly to the Unitarian Universalist Service Committee. The easiest way to donate is to count up the box, and write a check for that amount to UUSC, but we will accept cash in an envelope clearly marked for UUSC/ Guest at Your Table. We hope you and your family enjoyed the opportunity to consider including the less fortunate "Guests" at your bountiful tables.




*******************************************************************************************


Let's Raise Funds for UUCSV!

Interested in supporting the congregation while discovering a secret corner of France? Wishing to encounter French people and their culture up close? Join Sylvie Delaunay in June 2019 for an intimate and delicious exploration of her native land in Northern Provence.

Sylvie is a member of UUCA (Asheville) and has been providing fund raising tours for them for the last four years. Profits, after expenses, are donated to UUCSV.

Sylvie will be at our pot luck lunch on January 13 after service. A presentation of the region with discussion of the tour is scheduled for January 27 at 1 pm in UUCSV's sanctuary.. Find out more below; don't miss those events. Click here for more details about the trip and Sylvie's contacts. (see details at end of newsletter)





*******************************************************************************************

No Board meeting in December.

Minister's Message continued

The principle at work here is this-- what you withhold from others will be withheld from you. Every living being, regardless of their actions, deserve your love.At least you trying to love them. Your love is an acknowledgement that regardless of their behavior, they may even have forgotten who they really are, that everyone has inherent worth and dignity. The Great Spirit of All Life knows when you are withholding acceptance. It also knows that you can never experience what you will not offer. Until today, you may have been seeking the acceptance that you have been withholding from someone else. Just for today, simply make the attempt to open your heart to someone you have shut out. It doesn't mean that they were right. It simply means that you are willing to heal. Keep this in mind and what a wonderful new year it will be.

A Gentle Peace Be with You All, this New Year and Beyond,

Blessing at Year's End
I remember with gratitude the fruits of the labors of others, which I have shared as a part of the normal experience of daily living.
I remember the beautiful things that I have seen, heard, and felt--- some as a result of definite seeking on my part, and many that came unheralded into my path, warming my heart and rejoicing my spirit. I remember those moments of distress that proved to be groundless and those that taught me profoundly about goodness of good.
I remember new people I have met, from whom I have caught glimpses of the meaning of my own life and the true character of human dignity. I remember the dreams that haunted me during he year, keeping me ever mindful of goals and hopes which I did not realize but from which I drew inspiration to sustain my life and keep steady my purposes.
I remember the awareness of the Spirit of God that sought me out in my aloneness and gave to me a sense of assurance that undercut my despair and confirmed my life with new courage and abiding hope.
---- Dr. Howard Thurman

Michael

UUCSV Poets

A 2019 message from the UUCSV Poets:

Poetry facilitates connection so read a poem to someone you love

.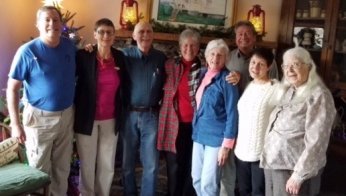 Birthday Party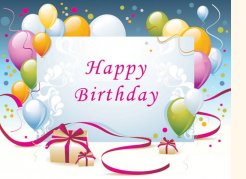 The family of Teresa Ballinger would like to invite you to Teresa's 60th Birthday party. Food & Fun. Sat. Jan 26th, 2019 at 1:00 pm. 222 Fern Way, Black Mountain (Christmount Assembly). Please R.S.V.P. to Sarah at 252-373-1210 by Jan 12th.


Let's Go to France (continued)
Visit Northern Provence, Raise Funds for UUSVC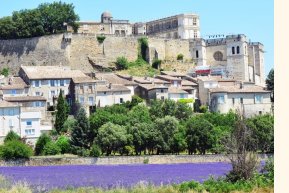 "A truly authentic, delicious, educational tour. Superb!" C.W

Tour with a native

Discover a secret corner of France

Travel with a small group of 12 or less

Dive into the culture,

Savor fabulous food and wine

Roots and Traditions Tour June 10 to 19, 2019

$3500 pp double/ $500 single supplement

· 9 nights in ONE charming B&B or boutique hotel locally owned (No hopping)

· 24 meals (9 breakfasts, 9 dinners, 6 lunches)

focused on regional cooking locally sourced

· 8 days of guided excursions: museums, castles, Roman ruins, wine tastings and more

· Visit of the 36000-year-old Chauvet Prehistoric Cave

· Leisure time to explore and shop

· Ground transportation throughout the tour in a comfortable and air-conditioned van

· Tour requires 8 guests minimum and is limited to 12

· air travel and travel insurance not included

Contact Sylvie 828 423 3148 France26120@gmail.com

The Intuitive Development (Psi) group will meet on Jan 22 at 1:30 pm with Maggie O'Neill to hear about her recent adventures in Egypt including sacred dance at the great pyramid.

Tuesday, January 8
12:00 pm at UUCSV.


In January, the choir's rehearsal schedule is changed a bit because a number of us are participating in the Asheville Women's March (which takes place on January 20th, 11 to 1 PM.) So our first choir rehearsal will be on Wednesday January 23rd at 7 PM, then on SATURDAY 10 AM January 26th, and then the next day, January 27th, 10 AM, the day of our performance. Many thanks to all the singers and players who made our Christmas Eve service so warm and beautiful! Linda Metzner, choir director

The women's group will meet on the 2nd Friday of January (1/14/19) if weather allows at the church at 1 PM. We will try again for a brainstorming session with interested women to rethink our vision and purpose as well as scheduling and place. Please join us if you want the group to continue and grow.

January's Friday Fling, a fun party for grown-ups, usually every third Friday of the month, will be held on 18 January at the UUCSV church. Red and white refreshments will be provided; please bring a potluck dish to share. First movie
choice
: Babe (1995; inspirational story of a shy Yorkshire pig who doesn't quite know his place in the world).
Second movie choice: The Florida Project (2017; Willem Dafoe, Brooklynn Prince; on a stretch of highway just outside the most magical place on earth, six-year-old Moonee (Prince) and her ragtag band of playmates spend an unforgettable summer at The Magic Castle, a budget motel managed by Bobby (Dafoe)). Potluck begins at 6:30. For further information call Norm Kowal (458-4537).
Asheville's 38th annual Martin Luther King, Jr. Prayer Breakfast will be Saturday, January 19, 2019, at 8:30 a.m. at the Crowne Plaza Resort.
Keynote speaker will be Ernest Green, one of the historic Little Rock Nine who integrated Central High School in Little Rock, Arkansas in 1957. Andy Reed has tickets available. Tickets are $25 for adults, $35 for patrons, $15 for youth 12 & under.
Larry Pearlman is the coordinator of our Congregational Care Team. He can be reached at larryrpearlman42 @
gmail.com or by phone at (602) 501-8471.

The deadline for the February Newsletter is January 25. Please submit items to

this

address. The best format is simply in the body of an email. Thank you!

Board of Trustees:

Heidi Blozan
Kathryn Coyle
Susan Culler, President
Diane Graham


Pam Sain




Linda Tatsapaugh, VP




Deb Vingle



Minister,
Rev. Michael Carter,
ex-officio, non-voting
Board Member

Treasurer:
Lee Reading

Sally Smith - Jan. 6
Kathryn Coyle - Jan. 6
Teresa Ballinger - Jan 9
Mary Soyenova - Jan. 17
Ann Sillman - Jan. 20
Nancy Gavin - Jan. 25
Jim Carillon - Jan. 31