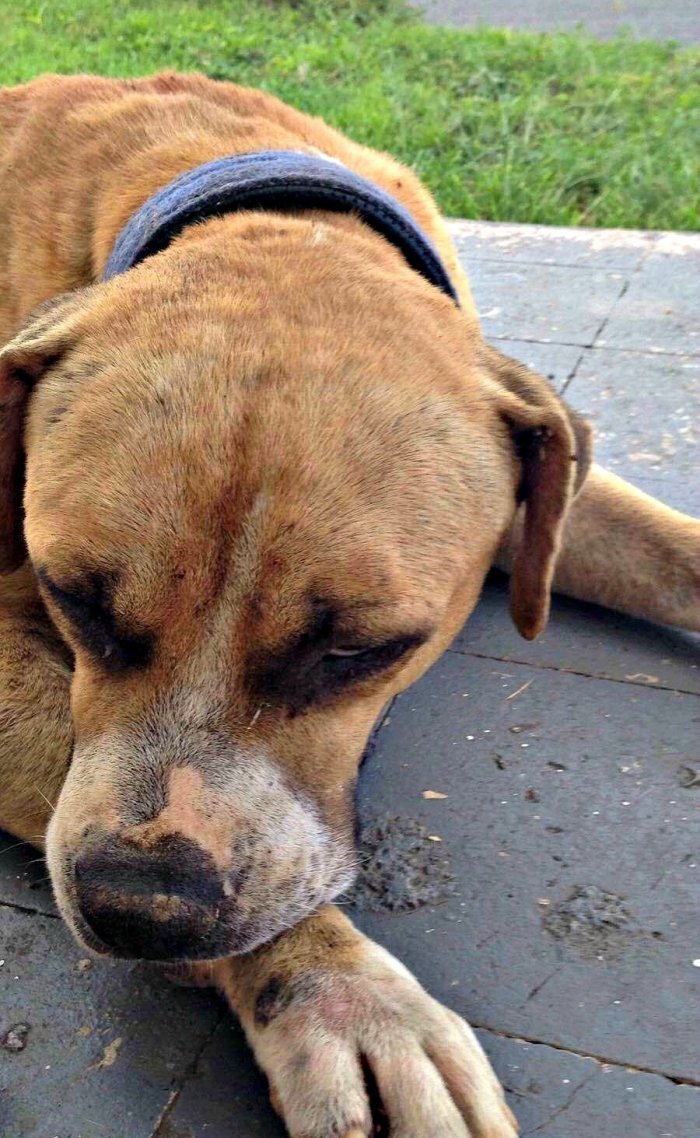 Rokko was rescued by Jainies Rivera in August 2018. Jainies lives in Bayamón, PR and gets many abandoned animals roaming her neighborhood in search of food and shelter. She had seen Rokko a few times, skinny, not sterilized, with a loose-hanging collar showing he was owned-- or at one time had an owner. This "owner" either no longer cared, or never did. Slowly, Rokko warmed up to Jainies and let her touch him. When she did, she noticed he was covered in ticks.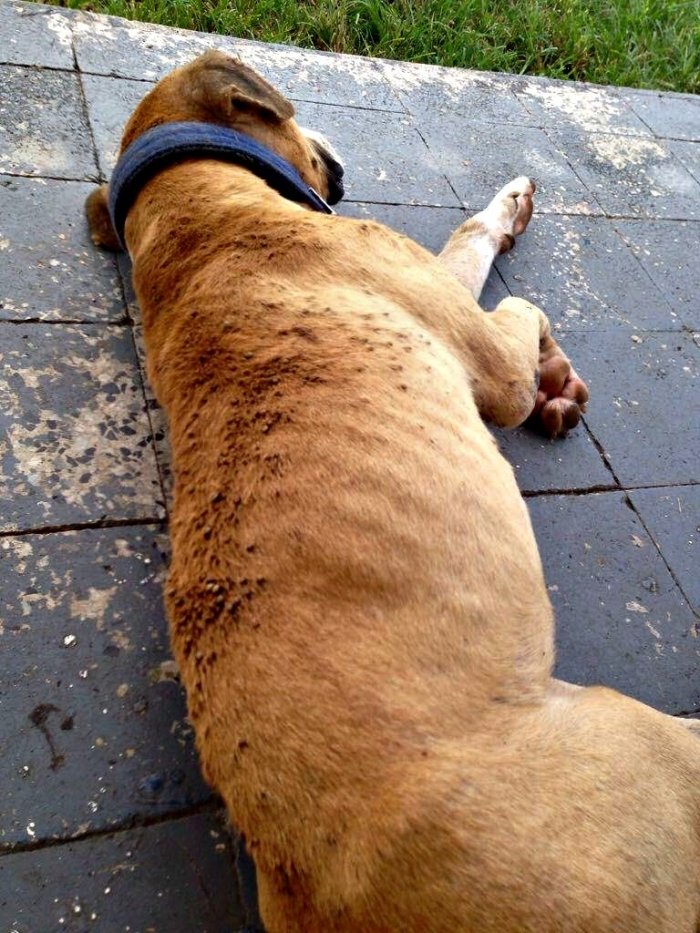 Jainies began to not only feed Rokko, but bathe him as well. Ticks fell off by the hundreds. He would just lay down and enjoy having someone show they cared. She decided to do more. One month later, Jainies brought Rokko to our shelter.
We immediately noticed he loved people, was well-behaved, and was able to walk well on a leash. However, he did not get along with other dogs. We figure he must have lived most of his life tied up-- having to defend himself against other dogs who approache
d, or might have been used as a guard dog. This made it hard for us to keep him at the shelter. We took him in anyway.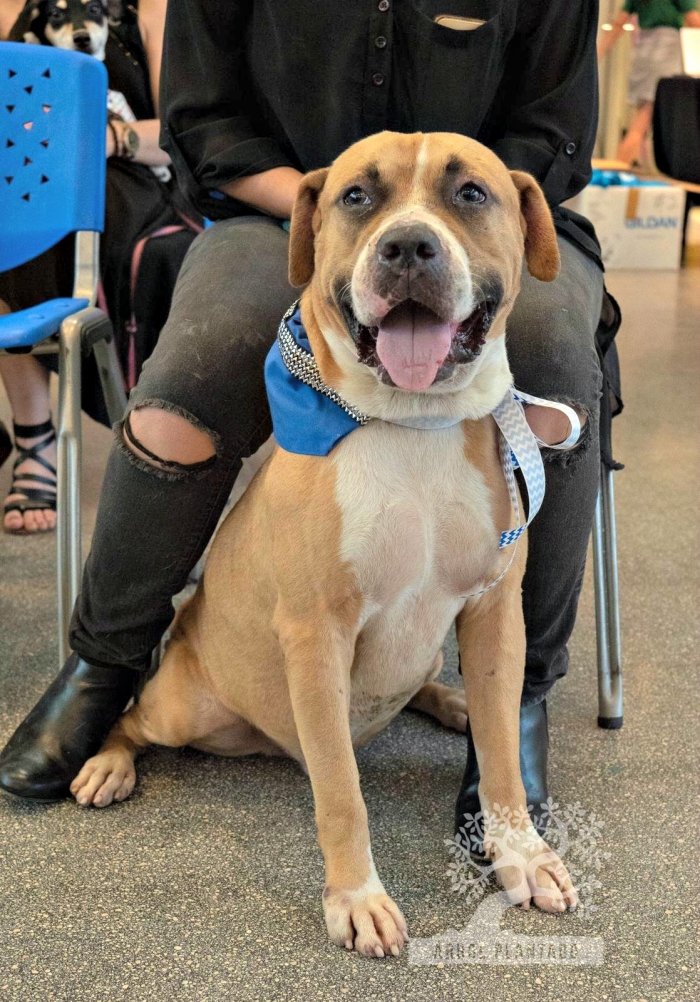 At the shelter, Rokko requires his own space apart from the other rescues. He is harder to adopt than rescues who are more accepting of other dogs. He is however, making great progress.
Recently Rokko participated in our Paw Walk Fashion Show at Saint John's School in Condado. We were so impressed by how well he did! He walked the runway with his rescuer Jainies. While he had to been kept apart from the other dog participants before and after the show, he did great whenever a dog would coincidentally walk by. He also loved the attention!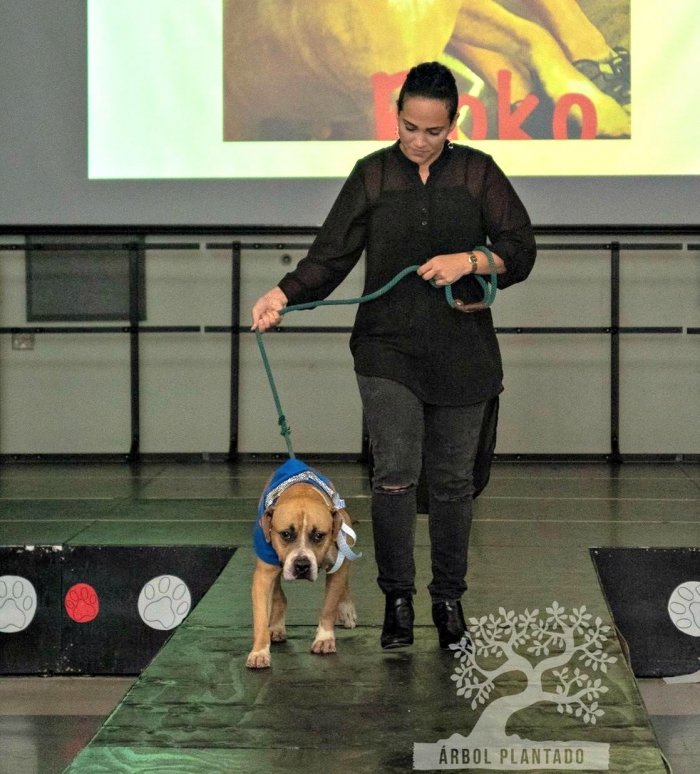 Please help us rescue and find homes for dogs like Rokko. His rescue has been more of a sacrifice for the shelter than that of other animals, but that does not make him any less deserving of a family to show him kindness, respect and love. Your support allows us to provide a temporary home for Rokko and the resources necessary to find him a forever home.