When We Drum We Make Magic
We Hear the Cosmic Heartbeat
of Our Inner Star Being
Have a Magical New Year!
Astro Forecast, Astral Awareness & Insight

with Gaia Somasca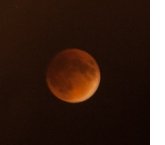 The Red Moon: Lunar Eclipse in Leo
"Keep some room in your Heart for the unimaginable."

"If you suddenly and unexpectedly feel joy, don't hesitate. Give in to it."
(Mary Oliver)

The heart of Leo shines like the Sun when filled with the burning fire of the imagination. Seized by the spirit of creation that takes hold of the wild heart in each one of us, it guides us towards recognizing what makes us as unique as the glowing rays of sunlight.
Info on Astro Forecast
Qigong with Gong

with LinDel & Judith

Wed. Jan. 16 * 7 pm - 9 pm


Join Us for an evening of good vibrations with Sound and Movement! Everything in the universe vibrates ~ from the smallest particles, to our cells, to the planets in our Solar system.


Throughout the evening event LinDel will guide us through simple Qigong movements with the Six Healing Sounds for transforming our heavy emotions into positive attributes.

Info on Qigong Gong

The Art of the Seer's Series

This Month Feather Energy Reading with Irma

Thurs. Jan. 17th * 7 pm - 9:30 pm


Our ancestors used many systems to do intuitive readings by reading from tea leaf to crystal sphere. The last two classes left for this series of intuitive ways to practice different modalities of intuitive reading by using different methods and tools, such as working with eggs, crystal spheres (obsidian & clear quartz), water gazing, crystal grids, rocks and feathers.

Join us this month to learn how to work with feathers for diagnostic and Feather Scanning to balance energy within the energy body field.
Info on the Art of the Seer's Series


~SFR is Proud to Present a NEW Bi- Monthly Circle~

The Women's Circle with Mia Roman

Fri. Jan. 18 * 7 pm - 9 pm


"The Women's Circle, Empowering the Divine Feminine" is the New Girls Night Out!!!

Uniting and Empowering one another. These Goddess gatherings will involve ritual, sharing, bonding, empowering, self love, and learning, all in a safe judgement free zone. Join us for special Divine Feminine theme nights and ceremony which is a beautiful way to pause, reflect, de-stress, relax, and set personal intentions for the Mind, Body and Spirit. Utilize the gifts of Mother Earth, Spirit and Divine Feminine Energy to balance, charge, and get grounded.

Info on The Women's Circle with Mia Roman

Reiki Master/Teacher Certification Program

with Judith, KRM

(Two Weekends)

Jan. 19, 20, 26, & 27 * 9:30 am - 6:30 pm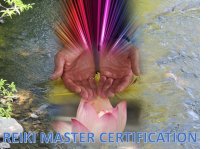 Advance your Reiki with this opportunity to enter the Masters Level. The class is a combination of lecture, discussion and hands on experience. Practice time includes giving and receiving a complete Reiki treatment using all the hand positions, self -treatment and practice using all the symbols including distant healing.


* A Reiki 2 certificate or higher must be shown to proceed into this level *

Come Learn & Share in a comfortable setting among other Reiki Practitioners.

Info on Reiki Master/Teacher Certification Program

Harmonic Sounds & Restorative Yoga with Judith & Andrea

Jan. 23rd * 7 pm - 8:30 pm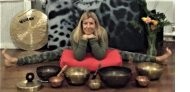 Come explore gentle and therapeutic yoga poses,deep releasing stretches with deep breathing and supported restorative poses with the sound and healing vibration of the crystal bowls and gongs.
We combine physical movement with sound and frequencies to penetrate into all the layers of our bodies to release stuck energies .The result is a deeply relaxed body and mind filled with healing vibrations and a deeper sense of connection to Spirit.
Gong Harmonics with Restorative Yoga
Toltec Drum Dream Night

with Irma StarSpirit Turtle Woman

Jan 25th * 7 pm - 9:00 pm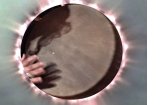 You are invited for a night of drumming & dreaming, as we drum we will play with call backs, and find inspiration to find power songs.

Entering Toltec Dream time techniques to accompany your Drumming.
Dreamers use the energetic web of tonal (physical energy body teachings) and nagual (natural Spiritual instincts of the energy body) as we work with the mastery of awareness and intent.
Info on Toltec Dream Drum Night

Shamanic Crystal & Stone Illumination Series

with Irma StarSpirit Turtle Woman

Jan. 28th * 7 pm - 9 pm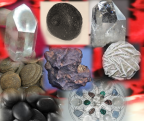 Learn how to recognize, identify patterns, shapes and facets in crystals and qualities of gemstones & stones. As healers the need to incorporate the crystal/stone people into your work such as reiki, shamanism, crystal and energy work.

Exploring and working with them in a master level and infusion them into personal healing or sessions. Process of making grids to energize and clear space within your home, job or blessing rooms. Working with master crystals to use for channeling and journey work.
Info on Shamanic Crystal & Stone Illumination

Reiki I & II Certification Program

with Judith, KRM

Feb. 2 & 3rd - 9:30 am - 6:30 pm


If you are interested in learning an effective method for relieving stress which also promotes healing or You are already a Reiki practitioner and would like to enhance your Reiki training & skills, Come learn and explore much more in class.

Learn what Reiki is, how it heals. In class we will review the traditional Reiki History and Reiki hand positions used in a session for yourself and others.

The class combines lecture, discussion, attunements, meditations and experiential practice in a well organized relaxed atmosphere. We will explore, Reiki Mantras for healing and learn the Reiki II symbols and how to use them to help heal unwanted habits, and facilitate distant healings that transcend through time and space.
Info on Reiki I & II

Save the Dates & Open For Registration

Open for Sessions & Day Rentals SFR Soul Haven

Judith and Irma are open for sessions, crystal, Vogel wand, sound, Reiki, Karuna Reiki and shamanic sessions.

SFR Soul Haven is also available for Day rental only
(no hourly rental offered) or weekend (in advanced) rental.

To Inquire just email us at shamanicfirereiki@gmail.com

Open Now for Registration MedicineWay (Shamanic) Apprenticeship Program, Crystal Healing Certification I, II & III and Being in Wakeful DreamTime with Irma.
Info on Apprenticeship/ Crystal & Dreamtime Courses

Visit us also at Meet-up under Shamanic Fire Reiki