Important Dates

and

Deadlines

--------------------------------
--
District Director Elections

Districts V and VIII

March 1-15, 2019

-----------------------------------
Referendum Vote

LMEA Amendments

March 1-15, 2019

FAQ

Sample Ballot

-----------------------------------
Hall of Fame Nomination

Deadline for Submission

May 1, 2019

-----------------------------------
Outstanding

Administrator Award

Deadline for Submission

May 1, 2019

-----------------------------------
Outstanding

Young Music Educator Award

Deadline for Submission

September 1, 2019

-----------------------------------
LBA Honor Bands

Tioga High and Jr. High Schools

June 2-4, 2019

http://www.labandmasters.org/

-----------------------------------

Thanks to our loyal Louisiana Musician advertisers!

Lafayette Music Company

National Guild Of Piano

Debose Piano Competition

McNeese State University

DeRidder High School

Sulphur High School

Yamaha Corporation

Quaver Music

Just Orlando Youth Tours

Thanks to our LMEA Conference Program Sponsor!

Thanks to our

Conference vendors!

Tempest Musical Instruments
Louisiana Bandmasters Assc.
Louisiana-Mississippi Colorguard & Percussion Circuit
DeMoulin Brothers & Company
Chemical City
Double Reeds
Custom Fundraising Solutions (CFS)
Sweet Adelines International
Thanks to our Collegiate Conference Exhibitors!

Belhaven University

Centenary College of Louisiana

Louisiana College

Louisiana's Own

156th Army Band

Louisiana State University

Louisiana State University

Ag Center

Louisiana Tech University

Loyola University

of New Orleans

McNeese State University

Nicholls State University

Northwestern State University

Schreiner University

Southeastern Louisiana University

University of Louisiana Lafayette

University of Louisiana Monroe

University of New Orleans

Executive Officers
Carol Lupton, President
Scotty Walker, President-Elect
Fran Hebert,
Past-President
Bruce

W. Lambert,
Executive Director
District Directors
Greg Oden, District I
Jessica Fain, District II
Brett Babineaux, District III
Katie Codina District IV
Sharon Stephenson, District V
Guy Wood, District VI
Jim Trant, District VII
Mark Minton, District VIII
Jessica Lizana, District IX
Division Chairmen
Joseph Nassar, Band
Katrice LaCour, Orchestra
Angela Jones, Vocal
Lee Hicks, Jazz
Michele White, Elementary
Victor Drescher,
University-Research
Edward McClellan,
Collegiate NAfME
Carolyn Herrington,
Public Relations
Ex-Officio Board Members
Pat Deaville, State Editor
Sharon McNamara-Horne,
State Webmaster
Thomas Burroughs,
Hall of Fame
Angele S. Bienvenu, LBA
Kevin Caparotta, LA ACDA
Ava Brown, LAKE
Kelly Stomps,
AOSA Red Stick Chapter
Patrick Bordelon, LAJE
Michelle Wilkinson-Nelson,
LA ASTA
Brett Dietz, LA PAS
Conference Chairmen
Bruce W. Lambert,
Executive Director
Scotty Walker, All-State
James W. Hearne, Conference
Carolyn Herrington, Exhibits
Fran Hebert, Registration
Thomas Burroughs,
Hall of Fame

Editor's Election Message
Pat Deaville, Editor
This spring,

a proposed package of amendments will be placed before members state-wide.

Members of District V and VIII will also be voting on District Director positions.
Below this message, you will find quick links that provide information on both

the amendment referendum

and the District Director elections.
There is additional voting information in the President's and Past-President's message contained in this newsletter.
Voting will open on March 1, 2019, and close at midnight on March 15, 2019. Voting will be done electronically through the LMEA Website (lmeamusic.org). A membership login will be required (utilizing your NAfME membership number) when casting a vote.

Only LMEA members of Districts V and VIII will be voting on District Directors. All other Districts had only one candidate. For Districts with only one candidate, the Board of Directors will accept their candidates into office during the May 2019 Board meeting.
The proposed package of amendments, to the LMEA Articles of Incorporation and Bylaws, is a referendum vote in which all LMEA members are asked to participate.
If the package is approved by two-thirds of the voting membership, (1) it would allow you to be a member of LMEA, without requiring you to join NAfME and (2) it would establish that LMEA membership dues would be paid directly to LMEA, rather than funneled through NAfME.
Even if the package of amendments is approved by two-thirds of the voting membership, LMEA will remain affiliated with NAfME as an organization and LMEA members may continue to be members of NAfME if they so desire. The key change would be that LMEA members would have freedom of choice as pertains to joining NAfME.
It is up to you…the membership. It is vital that your voice be heard. Please vote.

Quick Links For District Director Elections and Amendment Referendum Information
Quick Link to Candidates for District Directors in Districts V and VIII.
https://www.lmeamusic.org/district-director-election
/
Quick Link to FAQ on proposed amendments to the LMEA Articles of Incorporation and Bylaws.
Quick Link to sample ballot on proposed amendments.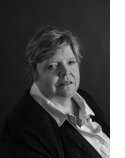 President's Election Message
Louisiana Music Educators Association
With this New Year, comes the opportunity for LMEA members to make their voices heard concerning how your organization functions in the future. For as many years as I can remember, I have been asked about the requirement for LMEA members to be members of the National Association for Music Education (NAfME). After much discussion, your LMEA Board voted to give the membership the chance to vote on an option concerning the mandatory membership in NAfME.

Personally, I feel that being a member of both LMEA and NAfME is just a part of my professional responsibility. I also feel that way about my membership in the American Federation of Teachers. I do, however, recognize that these feelings may not be held by all LMEA members.

When LMEA was incorporated in 1959, it was incorporated as an affiliated music educator association of the Music Educators National Conference, what is now NAfME. Our national organization has grown far beyond the scope originally envisioned.

The vote on the amendments that would eliminate the requirement of LMEA members to join NAfME will be done electronically. The ballot will be available from March 1st, through midnight March 15th. You will need to use your NAfME membership number as a "log-in" in order to vote.

I will ask you to consider your vote carefully before casting your ballot. While voting "yes" for the package of amendments on your ballot does not necessarily separate LMEA from NAfME, there is the possibility it could lead to a separation at some point in the future. Regardless of how you vote, the most important thing is that you vote. This decision is too important for you not to have had your voice heard.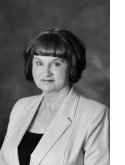 Past President's Election Message
Fran Hebert, Past President
Louisiana Music Educators Association
During the fall conference prospective LMEA leaders place their names on the ballot to serve as members of the LMEA board. LMEA members can request to place their name on the list of candidates from the time of conference until December 31.
During even-numbered years (2018 etc.) we accept candidates for district director positions. During odd-numbered years (2019 etc.) we accept candidates for the President-Elect position and the eight Division Chairs – Band, Vocal, Orchestra, Jazz, University, Elementary, Collegiate, and Public Relations.
When there are multiple candidates submitted for district director positions, a ballot vote is required within the respective district(s). This year there were multiple candidates in Districts V and VIII. The two candidates on the ballot in each of those districts are as follows:
Dist V – Sharon Stephenson and Evan McAleer
District VIII – Michele Deslattes and Cheryl Corkran.
The other district incumbents are unopposed and will return for another two year term on the board:
Dist I – Greg Oden; Dist II – Jessica Fain; Dist III – Brett Babineaux; District IV – Katie Codina; District VI – Guy Wood; Dist VII – Jim Trant; Dist IX – Jessica Lizana.
LMEA
Band Division Chairman
All-State Changes
Joey Nassar
I have been working with the LMEA Board and band directors across the state to put into place some new initiatives to make our assessments more consistent from district to district, and to open up some new opportunities to expand the repertoire for bands at every level.
We have also been working to update the all-state audition process for the past several years. Just this past week, the board approved several changes which I feel will continue to improve the overall quality of the all-state ensembles.
The changes to the all-state audition music and procedures, as approved by the Board of Directors, were published within my Band Division article in the February issue of the Louisiana Musician. These changes are currently being embedded on our website.
Please click on the following link to read the changes that were made. Please spread the word!
https://www.lmeamusic.org/wp-content/uploads/2019/01/Band-Division-All-State-Changes.pdf
Quick Links to LMEA Website
Quick Link to LMEA District Websites
Quick Link to National Association for Music Education