Grasshopper & StarSpirit Turtle
Wish You All A Happy Valentine's Day!
Oh my love for the first time in my life
My eyes are wide open
Oh my lover for the first time in my life
My eyes can see


I see the wind, oh I see the trees
Everything is clear in my heart
I see the clouds, oh I see the sky
Everything is clear in our world
A Little Music For Those In Love & Those Searching For Love.

Astro Forecast, Astral Awareness & Insight

with Gaia Somasca

Aquarius New Moon – February 4th
"The only thing you sometimes have control over is perspective."
"Share your knowledge. It is a way to achieve immortality." Dalai Lama
February, the month associated with the sign of Aquarius, literally meant the month of purification. for in Latin "February" means purification and "arius" means "about".
.
Info on Astro Forecast Astral Awareness
Special Feature of the Month:

Don't Miss this Perfect Opportunity to become Ordained

SFR Welcome Rev. Daniel Chesbro

with An Ordination with The Sanctuary of the Beloved

& In The Order of Melchizedek

Feb. 16th * 1:00 pm - 5:00 pm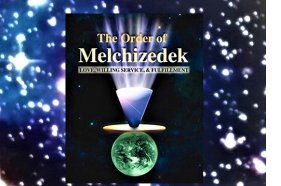 Rev. Daniel Chesbro extends an invitation to you to receive a sacred energy boost with the Order of Melchizedek. There are many paths to God, but the basis of all true spiritual work is Love, Unconditional Love, and we all come from that source.

The Order of Melchizedek does not discriminate by race, age, gender, religion, life style, etc. but is an unconditional love response to world service. Since early 1986 when Dan received guidance to begin "calling the Priests" he has been teaching and performing ceremony for thousands ever since. Everyone is welcome to Register.

Info on Ordination with Rev. Chesbro

~Last Opportunity to Register~

Reiki I & II Certification Program

Sat, & Sun. Feb. 2 & 3rd - 9:30 am - 6:30 pm


If you are interested in learning an effective method for relieving stress which also promotes healing or You are already a Reiki practitioner and would like to enhance your Reiki training & skills, Come learn and explore much more in class.

Learn what Reiki is, how it heals. In class we will review the traditional Reiki History and Reiki hand positions used in a session for yourself and others. The class combines lecture, discussion, attunements, meditations and experiential practice in a well organized relaxed atmosphere.
Info on Reiki I & II

The Art of Stalking Vital Life Force;

This Month Recovering Soul Retrieval Fragmentation

with Irma StarSpirit Turtle Woman

Tues. Feb. 5th * 7:00 pm - 9:30 pm


Enter a place of healing and freedom from emotional scars which you may still continue to suffer from the past. Emotional scars from this life, past life or from our lineage and ancestors.
Learn and understand where they come from and how to clear them, tapping into a new system of belief.
Seer's Series~Last Class~ Rock & Water Reading

with Irma StarSpirit Turtle Woman

Thurs. Feb. 7th * 7:00 pm - 9:30 pm



Our ancestors used many systems to do intuitive readings.

Join us for our last class this month of the seer's series an experience and learn techniques of gazing & reading with Rock & Water. Hydromancy is the knowledge of divination that involves the use of water to bring messages, predictions and psychic messages.

Info on Seer's Series

A Special Valentine's Day Gong Harmonics Sound Circle

with Grasshopper & StarSpirit Turtle

Fri. Feb. 8th* 7:00 pm - 9:00 pm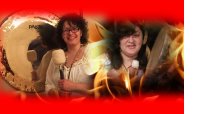 We welcome you to come and relax in a Sacred Space of harmonic Sounds with Sacred Gongs, Tibetan Bowls, bells, drums, rattles, flutes, chanting and energy galore.

Enter and let your Spirit Breathe, Relax, Receive, go into a deep meditative state of relaxation and serenity, which allows healing to come into the Mind, Body and Spirit.

Info on Gong Harmonics Sound Circle

The Vogel Wand Intensive

with Irma StarSpirit Turtle Woman

Sun. Feb. 10th * 11:00 am - 5:30 pm



In this one day intensive class we explore and learn the techniques of the crystal Vogel Wand which emits a vibration which extends and amplifies the power and grasp of the user's mind.

In this class you will learn the history of the wand & learn how to use your wand learning to charge, activate it and learn how the wand can bring harmony and balance by renewing energies in the etheric and chakra fields. A class for all healers, Reiki, Shamanic, Crystal & Energy workers.
Info on The Vogel Wand Intensive

Soul Retrieval Journey of Empowerment

with Irma StarSpirit Turtle Woman

Tues. Feb. 12 * 7:00 pm - 9:00 pm

An Evening Travel Into Soul Retrieval Community Journey with the Support of Irma StarSpirit as your Medicine Guide

As a medicine community we open space to come together and visit with the Ancestors by linking our physical body, to the Earth, Sky and Cosmos body together as one.

Info On Soul Retrieval Journey

Qigong Gong with LinDel & Judith

Wed. Feb 13th * 7:00 pm - 8:30 pm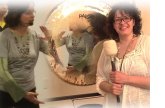 "Celebrate a evening of Self love on this special Valentines Day". Join us and learn simple loving Breathe techniques with body movement to expand the positive qualities of your Heart ~ Love, Joy, Compassion & Gratitude.

LinDel will begin the evening by guiding us through gentle Qigong movements and simple sounds to calm, heal and open the Heart while Judith will play her Tibetan singing bowls.
Info on Qigong with Gong

M
edicineWay Healing Circle
with Irma StarSpirit Turtle Woman
Fri. Feb. 15 * 7 pm - 9 pm


Your invited to the MedicineWay Healing Circle.

This month we will be working with the Black Madonna, our totems & Mother Gaia. Your welcome to a sacred space to learn healing methods and experience remedial inner and curative union. It is always a time to reflect and sometimes the unseen needs to be acknowledged.

Info on MedicineWay Healing Circle

The Healing Drum Intensive

with Irma StarSpirit Turtle Woman

Sat. Feb. 23 * 11:00 am - 5:30 pm



Open yourself up to a deep level of bonding & unfold the medicine between you and your drum. Begin with an the initiation of your drum into the healing world of Shamanism. Shamans connect to their drums in a deeper level, and they are healing tools and connecting with the waves of our voice they intertwining with the voice of the drum.

In this workshop we will play with different sounds, rhythms and overtones. Experience how vibration can move through the bodies energy fields, how blockages are removed and how we can restore, align, and awaken the 5 bodies. We have a tool that can extract energies no longer needed in the body and bring more fluidity to our blood and DNA.

Info on Healing Drum

Save the Dates & Open For Registration
Open for Sessions & Day Rentals SFR Soul Haven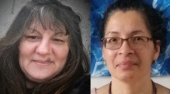 Irma and Judith are open for sessions, crystal, Vogel wand, sound, Reiki, Karuna Reiki and shamanic sessions.

SFR Soul Haven is also available for Day rental only
(no hourly rental offered) or weekend (in advanced) rental.
To Inquire just email us at shamanicfirereiki@gmail.com

Open Now for Registration MedicineWay (Shamanic) Apprenticeship Program, Crystal Healing Certification I, II & III and Being in Wakeful DreamTime with Irma.
Info on 2019 Apprenticeship/ Crystal & Dreamtime Courses

Join us at Meet-up under Shamanic Fire Reiki