"Hello" says the penguin to the Polar Bear "How nice to see you here in Bryant Park!"
Love is everywhere for us to share.
Happy Valentine's Day!
The MedicineWay Healing Circle
with Irma StarSpirit Turtle Woman
Fri. Feb. 15 * 7 pm - 9 pm


Your invited to the MedicineWay Healing Circle.

This month we will be working with the Black Madonna, our totems & Mother Gaia. Your welcome to a sacred space to learn healing methods and experience remedial inner and curative union. It is always a time to reflect and sometimes the unseen needs to be acknowledged.

Info on MedicineWay Healing Circle
Cost: $25

Soul Retrieval Journey of Empowerment

with Irma StarSpirit Turtle Woman

Tues. Feb. 19th * 7 pm -9 pm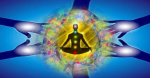 As a medicine community we open space to come together and visit with the Ancestors by linking our physical body, to the Earth, Sky and Cosmos body together as one.

It is one of the most important rituals of the winter months to weave the threads of life together and empower the creative web of life.
Info On Soul Retrieval Journey.
Cost: $30.00

Chair Yoga with Judith Grasshopper

Wed. Feb. 20th * 6:45 pm - 7:45 pm


Chair Yoga is a gentle form of yoga that is practiced sitting on a chair for support and can be done anywhere. Chair yoga is a great practice that reduces mental and emotional stress, improves flexibility and mobility to our body also helps reduce strains to our joints while flexing at your own pace and within the limitations of your body.
Cost: $10.00
The Healing Drum Intensive

with Irma StarSpirit Turtle Woman

Sat. Feb. 23 * 11:00 am - 5:30 pm



Open yourself up to a deep level of bonding & unfold the medicine between you and your drum. Begin with an the initiation of your drum into the healing world of Shamanism. Shamans connect to their drums in a deeper level, and they are healing tools and connecting with the waves of our voice they intertwining with the voice of the drum.

In this workshop we will play with different sounds, rhythms and overtones. Experience how vibration can move through the bodies energy fields, how blockages are removed and how we can restore, align, and awaken the 5 bodies. We have a tool that can extract energies no longer needed in the body and bring more fluidity to our blood and DNA.

Info on Healing Drum
$150.00

The Vogel Wand II~Power of Creative Intention~

(Self healing, Clearing & Long Distance Techniques)

with Irma StarSpirit Turtle Woman

Sun Feb. 24th * 11:00 am - 5:30 pm



Our Vogel Wand intensive continues as we explore and reconnect into the crystal Vogel Wand entering a deeper and higher level. We will open up the vibration of Vogel wand to extend and infuse healing light within the tangible realm.

As we create healing elixirs to instill with energy and prayer. High energy of entrainment to infuse light particles as currents into our electro-magnetic liquid body of light. The second healing technique with the Vogel wand will also be explored.
Info on The Vogel Wand II; Power of Creative Intention
Cost: $150
Half price for previous students of Vogel II

Shamanic Crystal & Rock Illumination Series

This Month: Stone Class * Tektite & Meteorite

Mon. Feb. 25 * 7:00 pm - 9:00 pm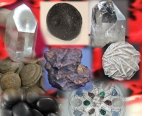 Learn how to recognize, identify patterns, shapes and facets in crystals and qualities of gemstones & stones. As healers the need to incorporate the crystal/stone people into your work such as reiki, shamanism, crystal and energy work.

Exploring and working with them in a master level and infusion them into personal healing or sessions.
Info On Shamanic Crystal Stone Series
Cost: $45

Healing Through The Universal Light Language

with Cory Crow Night Singer

Thurs. Feb. 26th * 7:00 pm - 9:00 pm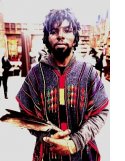 Light language can come through in many forms such as words, sounds, humming and toning. Singing allows light language to flow through us, producing different voices as one's voice can change when speaking light language.
Receive further activation and be initiated into light code frequencies by working with our galactic Elven and ET guides. We enter and hold a celebration by using dreaming and accompanied with transformation healing as we work with the intensity of crystals that will help us channel our own personal light codes.
Info on Healing Through the Universal Light Language
Cost: $25

Gong Harmonic Sounds & Gentle, Restorative Yoga

with Judith & Andrea

Wed. Feb. 27 * 7:00 pm - 8:30 pm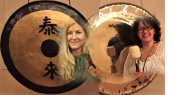 Come explore gentle and therapeutic yoga poses,deep releasing stretches with deep breathing and supported restorative poses with the sound and healing vibration of the crystal bowls and gongs.

We combine physical movement with sound and frequencies to penetrate into all the layers of our bodies to release stuck energies .The result is a deeply relaxed body and mind filled with healing vibrations and a deeper sense of connection to Spirit.
Info on Gong Harmonic Sounds & Gentle Yoga
Cost: $30.00

Mitote Dream ~Overnight Celebration~

with Irma StarSpirit Turtle Woman

Mar 2nd * 9:00 pm - Mar 3rd 6:00 am

(An Overnight Stay or stay as long as you wish)

What Is MedicineWay Mitote Medicine? It is a dream over-night celebration in which healers and all community come together to pray, sing, drum, dream, cleanse, heal, share stories and dance together. A silent knowledge that replaces chaos with order in your life. It has been passed down through Toltec Lineage to transform ones dreams into wakeful dreams, living dreams.
Info on Mitote Dreaming Celebration
Early Bird Special $95 ends on Feb. 15th, 2019
Cost thereafter $125.00
Celtic Wisdom & Sacred Directions

with Nadiya Nottingham

Mar 6th * 7 pm - 9 pm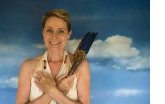 In the Celtic tradition of Bridget Ireland's triple Goddess the "Day" is honored as a stand alone entity to be revered. In the teachings of this Celtic goddess we honor the Four Directions and you will receive healing medicine of each Direction based on your current requirements for your own healing with the elements of Air, Fire, Water, Mountain/Crystal, Sky and Earth and your Inner Direction of the Heart.
Info on Celtic Wisdom & Sacred Direction
Cost. $30.00

Save the Dates for Special Events
Mar 9, 10, 17 & 31st - 9:30 am - 7:30 pm - Reiki Master Teacher Certification Program with Judith, KRM
Info on Reiki Master Teacher Certification
Mar 14th * 7 pm - 9 pm - Magic of Healing Sounds Series (A 6 month series or individual classes) with Irma StarSpirit Turtle Woman
Info on Magic of Healing Sounds Series
Mar 15th * 7:00 pm - 9:00 pm- Icaro- Indigenous Songs & Prayer ~ Calls to the Great Mystery~ with Lili Flaming Feather, Cristina Maria & Irma
Info on Icaro- Indigenous Songs & Prayer Calls
Mar 23 * 11:00 am - 5:00 pm - Experience Your Intuition, A "Clairs" Immersion Workshop with Constantina Rhodes, Ph.D.
Info on Experience Your Intuition
Early Bird until Mar 1st

Mar 29 * 7 pm - 9:30 pm - The Women's Empowerment Circle with Mia Roman
Info on the Women's Empowerment Circle
Mar 30th, 2019 * 10 am - 6 pm - Shamanic Deathwalker; Death & Dying Workshop with Tony Allicino
​Info on Shamanic Deathwalker
April 13th & 14th * 10 am - 6:30 pm - CranioSacral In a Native American Way with Nita M. Renfrew LMT CST AADP & Matinecock Chief, Medicine Man Reggie Ceaser LMT AOBTA
Info on CranioSacral In a Native American Way
Early Bird Special Until Mar 1st
April 26th - 7:00 pm - 9:30 pm - A Special Women's Circle, Sacred Repair
with Barbara Mainguy
Info on Women's Circle, Sacred Repair
April 27 & 28th- 10 am - 5 pm- Cherokee Body-Work Intensive
with Dr. Lewis Mehl-Madrona & Barbara Mainguy
Info on Cherokee Body Work Intensive
Early Bird Special until March 27th
Open for Sessions & Day Rentals SFR Soul Haven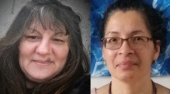 Irma and Judith are open for sessions, crystal, Vogel wand, sound, Reiki, Karuna Reiki and shamanic sessions.

SFR Soul Haven is also available for Day rental only
(no hourly rental offered) or weekend (in advanced) rental.
To Inquire just email us at shamanicfirereiki@gmail.com

Open Now for Registration MedicineWay (Shamanic) Apprenticeship Program, Crystal Healing Certification I, II & III and Being in Wakeful DreamTime with Irma.
Info on 2019 Apprenticeship/ Crystal & Dreamtime Courses

Join us at Meet-up under Shamanic Fire Reiki