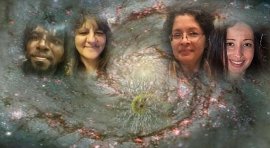 Come join us as we celebrate the arrival of Spring with community movement of sounds, dance, opening the path of Vortex Road Openers to activate our inner core as we travel within shamanic dream, vision and journey into revitalizing fortitude.
Enter your sacred space of divine being as we plant our new seeds to cultivate our Spiritual design of illumination.
Yes it's been a long winter, are you ready to move with the groove and rejoice with explosive new life energy?
Bring your rattles, drums and let's shift the energy to shake, rattle and drum in the Spring Renewal Energy.
Allow the music to take you to where your soul can travel into rejuvenation an awaken Spring into unique personal vibration.
Please bring a bandanna for eye covering, comfortable clothing and a bottle water.
Cost: $25
Must register to attend email: shamanicfirereiki@gmail.com