Reggae updates daily

...Follow us

Celebrating 25 Years of bringing Reggae to the World!
e-Magazine, e-Newsletter, website, Custom e-Blasts, Publicity, Marketing, more!
March for Music Education Engages International Music Community to Make a Difference for Young Musicians at the Legendary Alpha Institute in Kingston, Jamaica

(Kingston, Jamaica): The March for Music Education (MME) engages the global music industry and fans in support of one of the world's most treasured music institutions--The Alpha Institute School of Music in Kingston, Jamaica. MME is a non-profit campaign for musicians, record labels, management companies, and fans to join in support of Alpha and its mission to develop the next generation of music makers coming out of the legendary school at 26 South Camp Road in Kingston.

Red, Gold, & GREEN - A Jamaican St. Patrick's Day


Black Uhuru

Plus: DJ Dubfyah and more tba

Saturday, March 17, 2019

9PM Doors / 21+ Event

Blu Nightclub, Montbleu Resort and Casino

55 US Highway 50, Lake Tahoe, NV (South)

Songs for Screens: How Sting & Shaggy's Grammy-Winning Album Got a Second Life From Fiat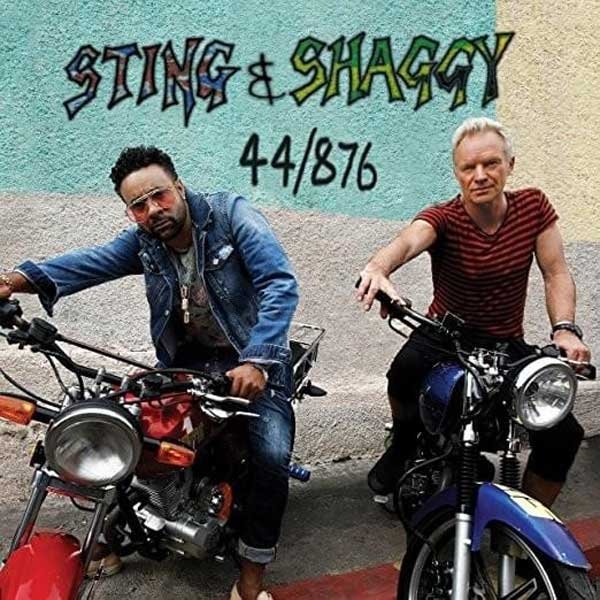 By ANDREW HAMPP

The last time Sting appeared in a major car commercial, for Jaguar, he scored his biggest U.S. hit in six years with "Desert Rose," which reached the top 20 of the Billboard Hot 100 in 2000 and marked a milestone in world music crossovers, featuring guest vocals sung in Algerian Arabic from singer Cheb Mami.

Read full article

Available for Booking: GISTO—Multi-talented Producer/Artist.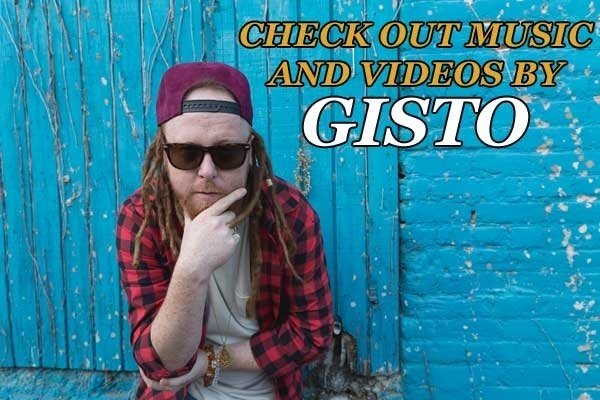 Combining the sounds of Reggae, Dancehall, Trap, and Hip Hop, along with his smooth,
one-of-a-kind vocal styling, he creates a sound that is uniquely his own.

Gisto's music blends genres of Reggae, Hiphop, Afrobeat, Trap, EDM and Dancehall. Many of his songs are self-produced, from the music and lyrics, to the video. He started on his musical path at the age of 10 when he began to take guitar lessons; he then went on to play in his high school band and then to Selkirk Music College where he studied theory, performance and production. Gisto played in several bands including the touring act Wassabi Collective which developed an underground following because of its raw dancefloor appeal; at the same time, Gisto was developing his solo career and began to embrace reggae music as major inspiration for his sound.

Read full article

Reggae fusion singer Gia Yee Now Booking
Miami, 4/20 April 20th its Kaya Fest with an All Star Line-Up
Rasta Stevie's cancer treatment fund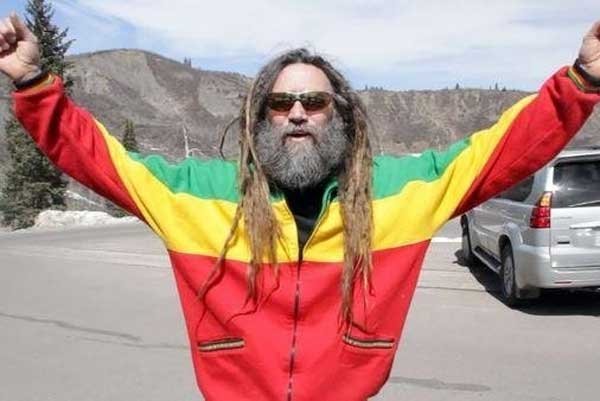 Please join my campaign to save my life by donating today. Or if you don't have extra money, please share with everyone you can, on fb insta text email call. Ten shares becomes 100 fold in power. I am so honored and overwhelmed by the support. The $$$ is great, $12800+ in less than 48 hours!!! But what has really got me is the comments in the posts/reposts. Seriously, these accolades and out pouring of love usually come only after one dies, and the honoree never hears this kind of love and support. I feel so loved and honored, my healing has turbo rocketed thru all y'alls out pouring.

Read full article

China - Dub Attack events in March!
Spain, Rototom Festival announces its first artists: Ziggy Marley, Chronixx, Busy Signal, Queen Ifrica, Israel Vibration, Marcia Griffiths & more.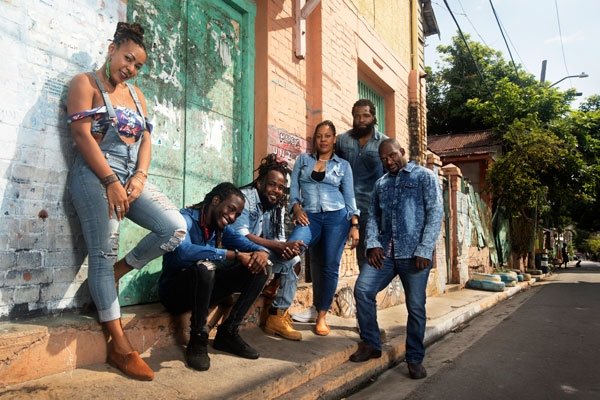 Two Sisters, two Cousins, two Musical Brothers.
"Their sound is new and different, they don't look back."
Their first hit single 'Summer Moods', was followed shortly by the reggae power house track 'Love is the way' which was also premiered on BBC by David Rodigan, Irie FM, Sun City radio, TVJ, CVM and the Jamaica Gleaner followed spreading the anthem even further, it was the first track on the Billboard chart topping 'Tropical House cruises to Jamaica', also featuring Ed Sheeran.
PRE ALBUM LAUNCH SINGLE : 'Love is the Way' The vision is to write music that permeates class, ethnicity and distance, 'we are musicians and singers who are not afraid to integrate genres that have influenced us with our native reggae music'. PERSONS OF INTEREST will be releasing their first album in March with single 'Brand New' featuring UK Voice winner Kevin Simms.

Buju Banton to perform in Kingston on March 16, 2019
You make music. We deliver music to fans & industry...

...But did you know that we also provide these services?
Nuh Fear -Gisto feat. Lutan Fyah

Gisto - Never Gonna Live That Way (Official Video)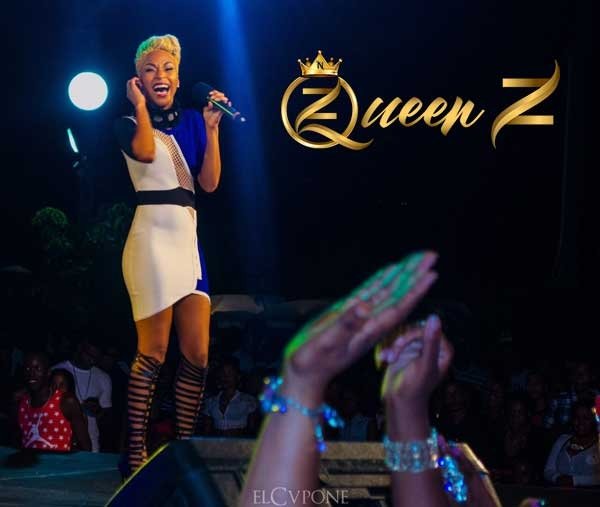 This week on Nikki Z Live we gear up for Buju Banton's Long Walk To Freedom Tour with a 1 hour tribute to the living legend 'Gargamel'.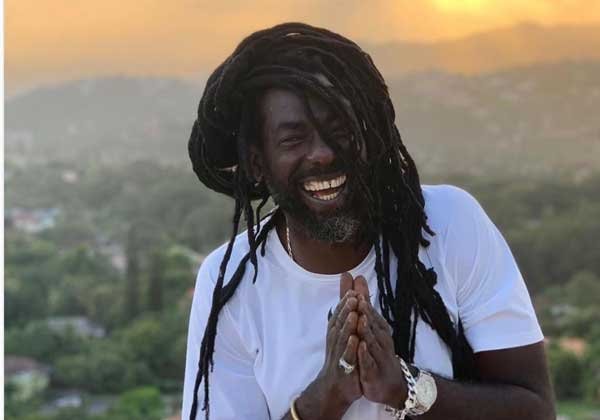 Buju Banton's "Long Walk To Freedom" Tour Officially Kicks Off On March 16th
Plus new music from Kranium ft Alkaline, Tarrus Riley ft Govana, and Anthony B — all live from Work and Jam!
Artist Development & Marketing
Social Feed: @NikkizOfficial @NikkiZ
Jah Cure, Lutan Fyah, Bescenta & Others Featured On Reggae Vibes Music's New Compilation, "Reggae Star Riddim"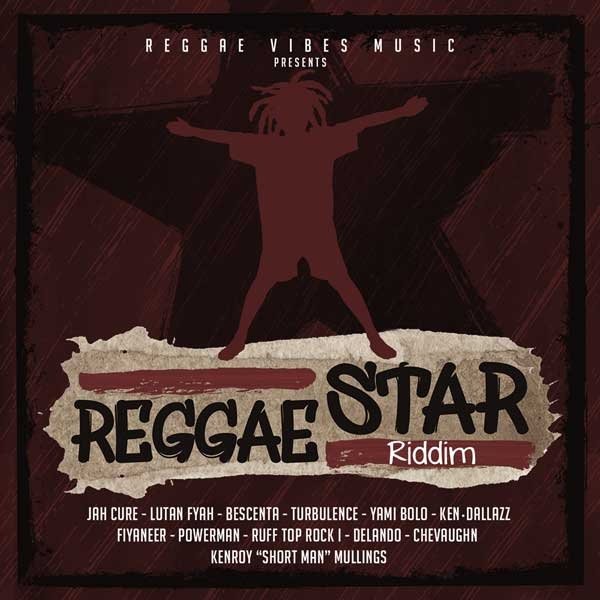 Officially released on Friday, February 15th, the Reggae Star Riddim from Reggae Vibes Music features some of Jamaica's most respected musical voices. It has new music from Jah Cure, Lutan Fyah, Bescenta, Turbulence, Yami Bolo, Powerman and others.

Read full article

Winstrong :: Chant Down Babylon




RALLY UP MUSIC PRESENTS "THE TREE OF LIFE RIDDIM COMPILATION" Oakland California based label Rally Up Music presents a new compilation named the Tree of Life Riddim. This Riddim blends a Nyabinghi energy with a solid Roots feel peppered with a majestic horn phrase. The Tree of Life symbolizes one common root for all humanity. The image implies a placenta tree, the tree from which we were all born. The Nyabinghi feel pays homage to the Roots of the Reggae tree which laid the foundation of the whole genre. It Features an International mix of artists.

Read full article

JAHRIFFE JAH-N-I Roots Movement (MUSIC WITH ROOTED SOUL)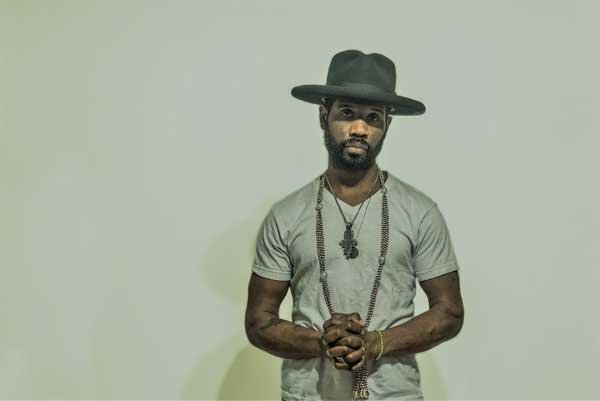 I am JahRiffe

His music takes you back to a time where reggae music was expressed with a Love and Sincerity, Harmony and Respect for one another.

Jahriffe B. Mackenzie aka Senbiqes NetriRa a dynamo of energetic musicality and Jamaican panache. A guide to soulful harmony and introspection, transcending our times.

Read full article

Hot new GANJA Anthem produced by Ras Denroy Morgan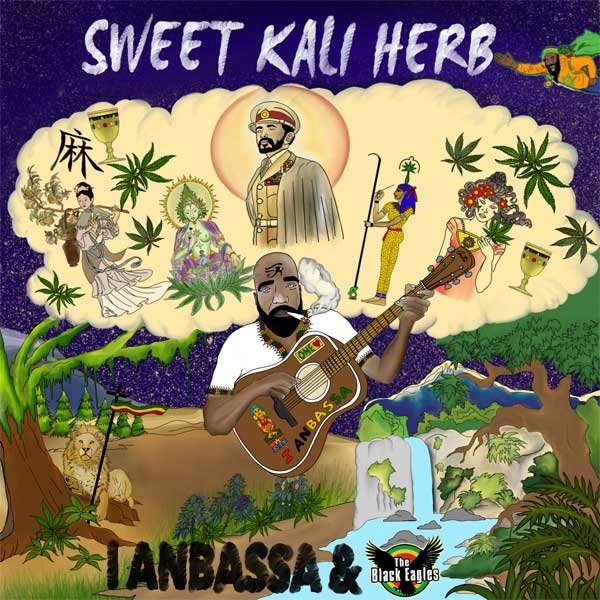 A brand new ganja anthem rises up like smoke!
Sweet Kali Herb by the Black Eagles featuring Ianbassa who is the band leader and lead singer.

Another hot tune produced by the Patriarch of the Grammy award winning Royal Family of Reggae Morgan Heritage, Ras Denroy Morgan, brought to you by Asaph Records & Taub Talent, distributed by VPAL Music. This plant of renown is the healing of the nations, check 22:2 of Revelation! Glory to JAH Rastafari



Soulfiya Releases New Single & Official Video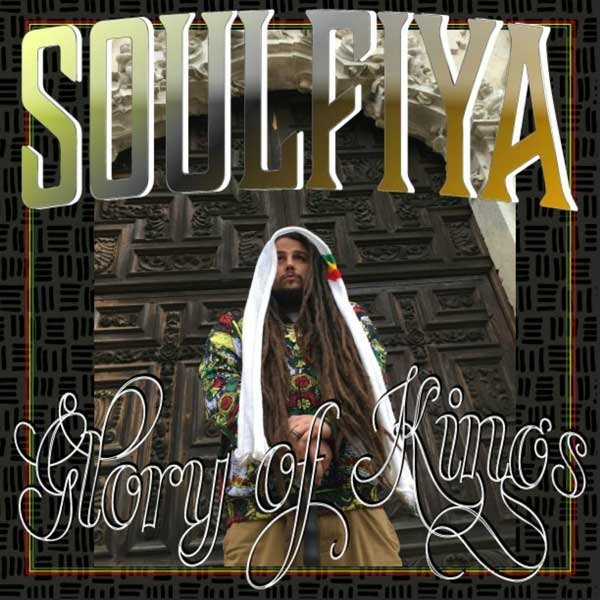 The Texas based, Guyanese born, Soulfiya delivers a gem on this brand new single. In this single, Soulfiya displays his versatility as he delivers a powerful conscious dancehall gem depicting the glorious meeting between King Solomon and Queen Sheba.

Read full article

Reggae Festival Guide/RBA Publishing & Publicity
Is your website outdated or not mobile friendly? Are your social media platforms non-existent or under-utilized? Would you like your name and music to get out there to new reggae fans?
If so, we can help. We have many years of experience in marketing reggae bands and reggae festivals and offer these services and more:

Website consulting, design and maintenance
Social media development (Facebook, Instagram, Twitter, LinkedIn
Create descriptive written content (press releases, band bios, sponsor packages, etc.)
Develop digital marketing strategies to increase your customer base.
Custom Global PR services
If you have questions about what online marketing techniques would work best for you, Give Us a Call Today for a free consultation ~ 707-630-3304 or Email


1995-

2019




Industry Leaders for

Ove

r 25 Years




Hey reggae lovers! Got FACEBOOK?

Then please drop on by and "LIKE" us to get a daily dose of what doesn't always fit here!

"An open ear is the only believable sign of an open heart."
Jamaica Music Countdown March 15-21

On This Day in Reggae - March 14th

1968: DJ Sleepy Wonder (Selwyn Archer) is born in Slipe Road, Kingston, Jamaica. (some say b. March 15)

1996: Bob Marley & The Wailers' album "Live!", "Rastaman Vibration", "Exodus", "Kaya", "Uprising" and "Confrontation" [Island] are certified Gold, and video "The Bob Marley Story" [Island Video] is certified Platinum by the RIAA (Recording Industry Association of America). Also Inner Circle's album "Bad Boys" [Big Beat] is certified Platinum.

Source



If you missed your latest (or any) copy of the weekly e-Guide,
you can find back issues in the Archives

Upcoming Reggae Festivals

To view our entire calendar of more than 500 festivals, click here!

Just Post Your Festival at


More Info





The 2019 Annual Magazine is coming in May! Be included in the oldest and largest reggae magazine in the world.





Contact

or call




775-846-8238




to find out how you can contribute an article or for advertising options.






Read the 2018 Reggae Festival Guide magazine in its entirety page-by-page in Digital Format

Love & Harmony Cruise 2019
Apr-13-2019 - Apr-18-2019, Fort Lauderdale, Florida, USA
International Dub Gathering
Apr-18-2019 - Apr-21-2019, Bigastro, Spain
Dis Poem Wordz & Agro Festival
Apr-28-2019, Portland , Jamaica
Tmrw.Tday Culture Fest
Apr-30-2019 - May-05-2019, Negril, Jamaica
BeachLife Festival
May-03-2019 - May-05-2019, Redondo Beach, California, USA
Spring Joshua Tree Music Festival 17th Annual
May-16-2019 - May-19-2019, Joshua Tree, California, USA
Joshua Tree Music Festival
May-16-2019 - May-19-2019, Joshua Tree, California, USA
Sunshine Reggae Festival
May-17-2019 - May-19-2019, Lauterbourg, France
Miami Rum Renaissance Festival
May-17-2019 - May-18-2019, Coral Gables, Florida, USA
Kentucky Reggae Festival
May-24-2019 - May-26-2019, Louisville, Kentucky, USA
Riddim West
Jun-08-2019, Calgary, Alberta, Canada
Charleston Carifest
Jun-21-2019 - Jun-23-2019, Charleston, South Carolina, USA
Caribbean Village Festival
Jun-22-2019 - Jun-23-2019, Lauderhill , Florida, USA
Port City Reggae Music & Art Festival
Jul-05-2019 - Jul-06-2019, Wilmington, North Carolina, USA
Summmerjam Festival 2019,The 34th
Jul-05-2019 - Jul-07-2019, Cologne, Germany
Sunrise Reggae & Ska Festival
Jul-12-2019 - Jul-14-2019, Burtenbach , Germany
Reggae Sumfest
Jul-14-2019 - Jul-20-2019, Montego Bay, Jamaica
Seasplash Festival
Jul-18-2019 - Jul-22-2019, Šibenik , Croatia
Bayfront Reggae & World Music Festival, 14th Annual
Jul-20-2019, Duluth, Minnesota, USA
Battle Creek Caribbean Festival
Jul-20-2019, Battle Creek, Michigan, USA
Iboga Summer Festival
Jul-25-2019 - Jul-28-2019, Cisco Grove, California, USA
Guitarfish Music Festival
Jul-24-2019 - Jul-28-2019, Tavernes de la Valldigna, Spain
Reggae in Wulf
Jul-26-2019 - Jul-28-2019, Friedberg (Bavaria), Germany
Caribbean Afr'am Festival
Aug-03-2019, Killeen, Texas, USA
Woodstock Reggae Fest
Aug-03-2019 - Aug-04-2019, Woodstock New York, New York, USA
Boomtown Fair
Aug-07-2019 - Aug-11-2019, Winchester, United Kingdom
Green Woods Roots & Culture Revival
Aug-09-2019 - Aug-11-2019, Brunswick, Maine, USA
One Love Westcoast Festival
Aug-14-2019 - Aug-18-2019, Surrey, British Columbia, Canada
Overjam Reggae festival
Aug-15-2019 - Aug-18-2019, Tolmin, Slovenia
Canadian Reggae Music Conference Third Annual
Aug-15-2019 - Aug-18-2019, Tolmin, Slovenia
Rototom Sunsplash
Aug-16-2019 - Aug-22-2019, Benicasim, Spain
Rastafest Reggae Festival
Aug-17-2019, Toronto, Ontario, Canada
One Love Music Fest
Aug-17-2019 - Aug-18-2019, Somerset, New Jersey, USA
SC Reggae Jerk Wine
Aug-25-2019, Charleston, South Carolina, USA
Soul Rebel Festival 18th Annual
Sep-07-2019, Boulder, Colorado, USA
Houston Reggae Festival
Sep-28-2019 - Sep-29-2019, Houston, Texas, USA
Joshua Tree Music Festival
Oct-10-2019 - Oct-13-2019, Joshua Tree, California, USA
Peter Tosh Music Festival
Oct-17-2019 - Oct-20-2019, New Kingston/Belmont, Jamaica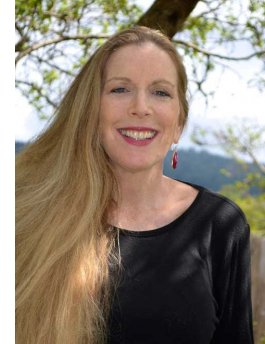 2019 marks the 25th year that Reggae Festival Guide has been the leading media company in the reggae industry.

Our parent company, RBA Publishing & Publicity, is based out of Humboldt County, CA. We produce the annual Reggae Festival Guide magazine, the top-ranking website:

www.ReggaeFestivalGuide

(32,000 unique monthly visitors), and this weekly reggae e-newsletter Reggae e-Guide (40,000 weekly subscribers). Please follow us on Socials for up-to-the-minute reggae news and music: We have 550,000 fans that follow us on Facebook (please

join us

there), 20K that follow us on Instagram, and another 8,000 that follow us on Twitter.

We offer you many ways to help you get your fix of reggae music, history, lifestyle, current news, and of course, festivals, all year round.

Our publishing company keeps growing and adding elements to bring you trusted coverage of reggae happenings from around the world.

We love what we do and look forward to input from you with your suggestions, critiques, questions, etc.

Also contact us to find out how you can promote your band/business/festival in this e-newsletter or on our website.

We also offer Publicity & Graphic Services for bands and festivals:
band bios and interview written, social media management, website consulting design and maintenance, EPKs created, graphics for advertising and social media branded videos, and more. Please contact us to find out how we can help you with your exciting projects.

One Love from our reggae-loving family to you,
Kaati, Joana, Sean, Goran, Irene, Heather and the rest of our Crew

Information - both editorial and advertising - in the Reggae e-Guide - is believed to be correct but not guaranteed - so check it carefully before you attend any event or send money for anything. We do not write the news, just report it.




707-630-3304 or

email



RBA Publishing, Inc. in business since 1993, is a boutique reggae-specific PR and marketing firm based in Northern California. We help musicians, festivals, labels and music-related brands. Our digital campaigns target fans, industry and influencers. We are masterful at email marketing, social media, fan acquisition and long-term marketing plans. Our media services are supported by people who understand and love the reggae genre. Publishers of Reggae Festival Guide magazine and e-newsletter. Reggae industry leaders for over 25 years. 707-630-3304,

Email



Distribution by RBA Publishing Inc.

If you wish, and we really wish you wouldn't, like to be removed from this list, please reply with REMOVE in subject line.

It will make us very sad if you do, and perhaps your removal will be the one the makes us decide this no longer worth doing at all, and all the information we provide will go away forever and musicians will sit home alone at night and cry because they have no one to play for because no one knows about their shows.