So the "spring ahead" weekend has been endured and now for many it is time to break free. Spring Break time is here! Though the actual dates vary from location to location, and for some their break will occur related to the Easter holiday, most of us will have a chance
to switch up our routine and take a bit
of a break. And for those ready to jump
in with both feet and revel, Sunday is
St. Patrick's Day!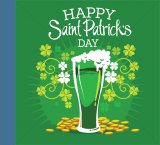 have a chance to get away for spring break, this week still still feels like
a chance to embrace Spring when
it begins on Wednesday...and maybe
a chance to start at least imagining
patio weather, right?

Ozark Blues Society is still accepting nominations for the board officer positions of president and treasurer. We continue to seek nominees
to grow our board of directors as well.
You will find additional information in the article below.
Once again this week's news has an article sharing an opportunity with our artist community. The International Songwriter Competition has a performance oriented competition available that is blues centered. Check
out the article below for more information.
And don't forget the
article from last
week that musicians can use to fine tune their artist bios.
This week's calendar below has many fun events so don't forget to check it out to avoid missing all that our area has to offer!
And always remember, this is YOUR newsletter! Please send
feedback or suggestions our way. You can reach me by email at the address below. We LOVE our readers and want to see
Ozark Blues Society

Board of Directors

Officer Nomination Process

The nomination process for the offices of President and Treasurer for the Ozark Blues Society board of directors is officially opened. If you have someone you wish to nominate, please email Liz Lottmann with the name and contact information. Our nominating committee will follow up with the person being nominated to confirm their willingness to serve and gather additional information.
The nomination process will be open until April 30, 2019. Once nominations have closed, we will share the biographical information of all nominees and follow up with our annual meeting and elections. The annual meeting is slated to be held the week
of May 12th. Watch for an announcement of the exact time and location. Membership is required to officially nominate and vote but if you, or someone you know, is interested, please email
LIZ LOTTMANN for more information.
The board is also seeking to add new members to the board itself. Please feel free to recommend someone you think might be a good fit, or you may volunteer yourself! Again, email Liz (above) with contact information.


Ozark Blues Society has for a number of years partnered with the International Songwriting Competition and would now like to announce our partnership with the Unsigned Only Music Competition. With the newly added Blues Category we think a number of our local artists might be interested in this opportunity. Read on for more information about the competition and the prizes!
From Candace Avery at the Unsigned Only Music Competition...
March 5, 2019 – Unsigned Only Music Competition is pleased to announce the addition of Blues to its line-up of eligible categories. Unsigned Only Music Competition is designed for all independent artists (including solo artists, groups, and vocalists) who are unsigned to a major label record deal. Unsigned Only's goal is to give artists exposure, recognition, and validation for their artistry and is the premier music competition in the world for indie and unsigned artists.
"We are very pleased that Blues artists will now be able to enter the competition and have their music heard by such an esteemed panel of judges," said Candace Avery and Jim Morgan, Co-Founders of Unsigned Only. "The historical and cultural impact of Blues on so many other genres of music is undeniable, and we are happy to be an advocate for this vital form of music. We look forward to providing Blues artists the opportunity to showcase their music on a global platform."
Unsigned Only awards more than $150,000 in cash and prizes split among 38 winners, including a $20,000 cash prize to the overall Grand Prize winner. The Grand Prize winner is also awarded one-on-one mentoring by an elite group of record company executives. This is a unique opportunity for an artist to directly network with the highest level of record company professionals and get guidance, advice, and feedback. First Place and Second Place winners will also be selected in each category and awarded prizes.
Since its inception in 2002, Unsigned Only has become an important source for discovering new talent, with five Grand Prize winners having been signed to record deals. Additionally, winners have seen major benefits including securing licensing and publishing deals, getting better gigs, increasing their media coverage, and expanding their fan base.
Categories include: AAA (Adult Album Alternative), AC (Adult Contemporary), Americana, Blues, Christian, Country, EDM, Folk/Singer-Songwriter, Instrumental, Jazz, Latin, Pop/Top 40, R&B/Hip-Hop, Rock, Screen Shot (songs suitable for placement in film/TV/advertising/gaming), Teen (artists 18 years old or younger), Vocal Performance, and World Music.
Judges Include: Taj Mahal, Ruthie Foster, Janiva Magness,
and Art Tipaldi (Editor, Blues Music Magazine)
Or, for more information contact:
Unsigned Only Music Competition
Unsigned Only is sponsored by Berklee College of Music; Eventric; Hybrid Studios; Lurssen Mastering; Merch Cat; Musicians Institute; Musician Wellness; Pro Tour Nutrition; Radio Airplay; Shubb Capos; Symphonic Distribution; The Music Business Registry; and Vocal Eze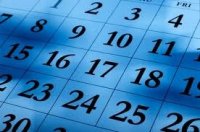 3/15 - 3/23

Please enjoy the following listings comprised of bands, venues, and/or organizations that support Ozark Blues Society. Always check with individual venues for event details and schedule changes.
3
.
15
Gary Hutchison's 16th annual 50th birthday party with Earl for Happy Hour at George's Majestic Lounge in Fayetteville

Ocie Fisher at JJ's Grill and Chill on Steamboat in Fayetteville

Brick Fields Duo at Gravel Bar in Eureka Springs
3.16
3.17
Gospel Brunch with Brick Fields at Hoppin' John's in Fayetteville

Jimmy Wayne Garrett and the Dreamwalkers at the Crescent Hotel in Eureka Springs
3.18
Jim Mills at JJ's Grill and Chill on Dickson in Fayetteville

Vince Turner at JJ's Grill and Chill on Steamboat in Fayetteville
3.19
3.20
Blues Therapy with Brick Fields at Moranos in Fayetteville
3.22
Bel Aires for Happy Hour at George's Majestic Lounge in Fayetteville

Dawson Hollow at The Meteor Guitar Gallery in Bentonville

Buddy Shute and the Motivators at Chelsea's in Eureka Springs
3.23
Buddy Shute and the Motivators at American Legion Post 341 in Bella Vista
3/29 Hadden Sayers at Warrens Rec Room in Alma


4/13 An evening of jazz with Michael Fields Jr at Sunrise Stage in Fayetteville

4/26 Thunderstruck: America's AC/DC at The Meteor Guitar Gallery in Bentonville

6/29 Delbert McClinton Band at George's Majestic Lounge in Fayetteville

Today's show features music performed by Peetie Wheatstraw, Louis Jordan, Nat King Cole, and Huey Piano Smith

"I may be helping to bring harmony between people through my music.
"
Nat King Cole

Blues Education Supporters
Thanks to the following for their support of blues education.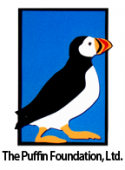 Check Out these regular local radio programs

"The Generic Blues Show" hosted by Paul Kelso airs every Friday night at 9pm on KUAF 91.3FM
Rockin' Hog Radio presents "Sunday Morning Blues" from 8am to 10am every Sunday
LINK
Get Involved with the Ozark Blues Society

Annual membership levels begin at $15 and give you so much in return, including meeting new friends while enjoying the best blues artists in the area.
By being a member of The Ozark Blues Society of Northwest Arkansas, you are helping to support the Arts and to preserve the Original American Art Form known as The Blues.
Membership Benefits Include:

Weekly E-newsletter
Opportunities to win tickets to events
VIP seating at events (when available)
Discounts on OBS merchandise
Social networking – meeting other people who also love the blues
Opportunities to volunteer on OBS committees and at events
Ability to attend board meetings and vote on upcoming organizational issues and elections
Visit our Website to renew or join! Ozarkbluessociety.org