Ua ola loko i ke aloha
Healing comes from within by means of Love
A Hawaiian proverb
Last Opportunity to Register with Our Coyote Family:

Coyote Medicine Weekend begins with

~A Special Women's Circle~

Sacred Repair with Barbara Mainguy

Fri. Apr 26th * 7:00 pm - 9:30 pm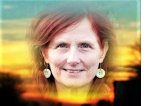 Sacred Repair ; Women as 'wounded healers' bring their wild energy, informed by struggles and suffering as we walk in this world.

The healing stories we tell are a unique offering from this feminine medicine. Join this group of women and circle up for an evening of exploring and honoring your medicine walk.
​Info on Women's Circle, Sacred Repair

Community Cost: $25

Cherokee Body Work Intensive

with Dr. Lewis Mehl-Madrona & Barbara Mainguy

Sat.&/or Sun. Apr 27th & 28th

(option to come for one day or both days)

10:00 am - 5:00 pm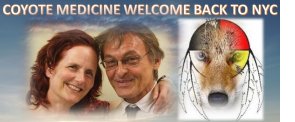 We've been learning more and more about the indigenous forms of hands-on healing that exist in North America. We will see how Native American forms of bodywork and hands-on-healing have been passed through Still into contemporary American osteopathy and discover its indigenous origins.

Traditional Cherokee people called their techniques of hands-on healing "reading the body," and in this workshop, we will demonstrate these indigenous techniques, comparing them to American osteopathy and traditional Chinese medicine. We will explore how these indigenous people used various strategies for touching the body, including deep pressure, rocking, shaking, running energy meridians, mobilization, and breath work as a means to restore spirit to all parts of the body.
Info on Cherokee Body Work Intensive

Cost: $150 per day or $300 for the weekend

The Spirit of the Drum, A Drum Birthing Experience

with Rob Murphy

Sat. & Sun. June 8th & 9th * 10:00 am - 5:00 pm

Pre-book your Drum Materials by May 18th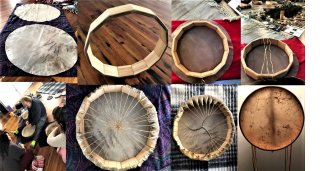 Join us to dream your Spirit Drum into being


Engage in a sacred ceremony of journey work and shamanic crafting.


The shaman/spirit/medicine drum is used universally, and is prevalent among many original peoples as a living and conscious tool to bridge into expanded reality.

This is a 2-day Spirit Drum making workshop and needs to be pre-booked paid by May 18th, 2019.

Info on The Spirit of the Drum A Drum Birthing Experience with Rob Murphy

Astro Forecast, Astral Awareness
& Insight
with Gaia Somasca

Libra Full Moon on April 19th, 2019
at 10.48AM (Rome) , 4.48AM ET (New York) – 12.48AM PT (Los Angeles)
"Finding beauty in a broken world is creating beauty in the world we find. Finding beauty in a broken world is acknowledging that beauty leads us to our deepest and highest selves. It inspires us. We have an innate desire for grace. It's not that all our definitions of beauty are the same, but when you see a particular heron in the bend in the river, day after day, something in your soul stirs. We remember what it means to be human."
(Terry Tempest Williams)
Gifted by Gaia

Expressing the Vibrant Energy of the Fifth Chakra

with Irma StarSpirit Turtle Woman

Tues. Apr 16th * 7:00 pm - 9:00 pm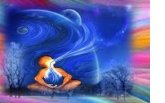 Come join us in a place of compassion of heart opening through artistic expression of cleansing the 5th Chakra, the throat. Open to speak your truth, work on your Clairaudient abilities to break down blockages to open and heal your Throat Chakra.


Info on Expressing the Vibrant Energy of the Fifth Chakra
Cost: $35

Gong Harmonic Sound & Restorative Yoga

with Judith & Andrea

Apr 17th * 7:00 pm - 8:30 pm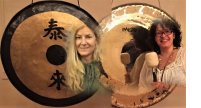 Come explore gentle and therapeutic yoga poses,deep releasing stretches with deep breathing and supported restorative poses with the sound and healing vibration of the crystal bowls and gongs.
We combine physical movement with sound and frequencies to penetrate into all the layers of our bodies to release stuck energies .The result is a deeply relaxed body and mind filled with healing vibrations and a deeper sense of connection to Spirit.
Info on Gong & Restorative Yoga
Community Cost: $25
Reiki I & II Certification Program

with Judith, KRM

Sat. & Sun. Apr 20th & 21st * 9:30 am-7:00 pm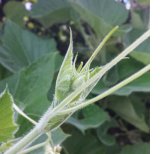 If you are interested in learning an effective method for relieving stress which also promotes healing or You are already a Reiki practitioner and would like to enhance your Reiki training & skills, Come learn and explore much more in class.

Learn what Reiki is, how it heals. In class we will review the traditional Reiki History and Reiki hand positions used in a session for yourself and others.

Info on Reiki I & II Certification
Cost: $ 325

Shamanic Drum Reiki Circle

with Judith Grasshopper

Wed. April 24 * 7:00 pm - 8:30 pm



Come on down and join us in our Shamanic Reiki Drum circle,Bring your favorite drum to journey with, Tone and chant the healing vibrations of the your Drum. A healing modality to create spiritual awareness and well being.

The Shamanic Reiki Drum Circle is the place where you can relax your mind, allow spirit to guide your songs and increase your Earthly intuition. Receive a Reiki chair Blessing(Reju) followed by a guided group meditation.
Offer each other support with a group healing exchange.
Info on Shamanic Drum Reiki Circle
Community Cost: $20

Crystal Stone Illumination

This Month Dessert Rose & River Stone

with Irma StarSpirit Turtle Women

Thurs. Apr 29th * 7:00 pm - 9:00 pm


Learn how to recognize, identify patterns, shapes and facets in crystals and qualities of gemstones & stones. As healers the need to incorporate the crystal/stone people into your work such as reiki, shamanism, crystal and energy work.

As we work this month with the dessert rose and river stones, moving the energy of water and earth, to travel inside ourselves and discover the movement of our energy and the nature of our vastness looking within ourselves to thrive and empower yourself.
Info on Crystal Stone Illumination
Cost: $45

Beltane Celebration

with Cristina Maria Humming Bird Medicine

Wed. May 1st * 7:00 pm - 9:00 pm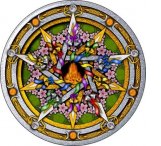 Join us as we bring together the feminine & masculine divine & Celebrate their sacred union in our one heart during this magickal sabbat time.
Beltane, the 2nd cross quarter holiday of the Celtic wheel of the year, invites us to connect with our bodies. As earth, we are softly sprouting new seeds of spring & coming into sacred union with the summer sun.
Info on Beltane Celebration
Cost: $25 RSVP & Paid or $33.00 at the door
Gong Harmonics Sound Circle

with Judith Grasshopper

Fri. May 3rd * 7:00 pm - 8:30 pm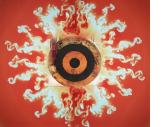 We welcome you to come and relax in a Sacred Space of harmonic Sounds with Sacred Gongs, Tibetan Bowls, bells, Chanting and other instruments.

Enter and let your Spirit Breathe, Relax, Receive, go into a deep meditative state of relaxation and serenity, which allows healing to come into the Mind, Body and Spirit.

Info on Gong Harmonics Sound Circle
Community Cost: $25

The Three Vessels of Voice

~Connecting to the Vibrations of the Inner Self~

with Irma StarSpirit Turtle Women

Tues. May 7th * 7:00 pm - 9:00 pm



Each and every one of us store power song and sound within our spirit. The language of the soul is often expressed in music which is why music is the universal language that crosses cultural, racial and language barriers.
Explore the three vessels within our body, the vessel of wisdom, the vessel of motion, and the vessel of incubation. These vessels are sometime recognized as the "boiling places" in the human system into which the power of inspiration can flow and be held and activated.
Info on The 3 Vessels of Voice
Cost: $35

Angelic Anointments for

Opening the Sacred Heart & Honoring the Daughters

with Maya Minwah

Thurs. May 9th * 7:00 pm - 9:00 pm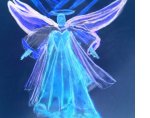 In this sacred circle we call upon 4 Angelic Anointments – Michael, Haniel, Ariel & Chamuel – to assist us in amplifying our energy and opening the Sacred Heart & Seat of the Soul - Thymus Center.

In anointing ourselves and each other, we will focus on aligning specific chakra centers to prepare the way for opening/reawakening the Sacred Heart.
Info on Angelic Anointments for Opening the Sacred Heart
Cost: $50

Visionary Guidance; TranceMissions with Cé Änn

Tues. May 21 * 7:00 pm -9:00 pm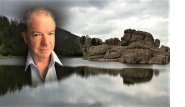 Come Explore your Self, Awaken your Mind & Expand your Heart with Visionary Guidance and The Channel's Channel

Cognizance beyond the distractions of the human experience, Visionary Guidance is an all encompassing consultation technique; a seeming blend of philosophies, psychologies, and spiritual practices of human reality merged with non-physical awareness using an altered state or trance.
Cé Änn is also offering private sessions, open link below for info.
Info on TranceMissions
Cost: $30

Save the Dates & Open For Registration
Open for Sessions & Day Rentals SFR Soul Haven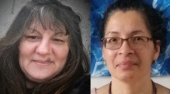 Irma and Judith are open for sessions, crystal, Vogel wand, sound, Reiki, Karuna Reiki and shamanic sessions.

SFR Soul Haven is also available for Day rental only
(no hourly rental offered) or weekend (in advanced) rental.
To Inquire just email us at shamanicfirereiki@gmail.com

Open Now for Registration MedicineWay (Shamanic) Apprenticeship Program,
Being in Wakeful DreamTime, The Art of the Seer's Series, The Art of Stalking; Vital Force Energy & Crystal Healing Certification I, II & III with Irma.
Info on 2019 Apprenticeship and 6 - 9 Month Courses

Join us at Meet-up under Shamanic Fire Reiki