Reggae updates daily

...Follow us

Lee "Scratch" Perry :: "
Rootz Reggae Dub - Special Edition"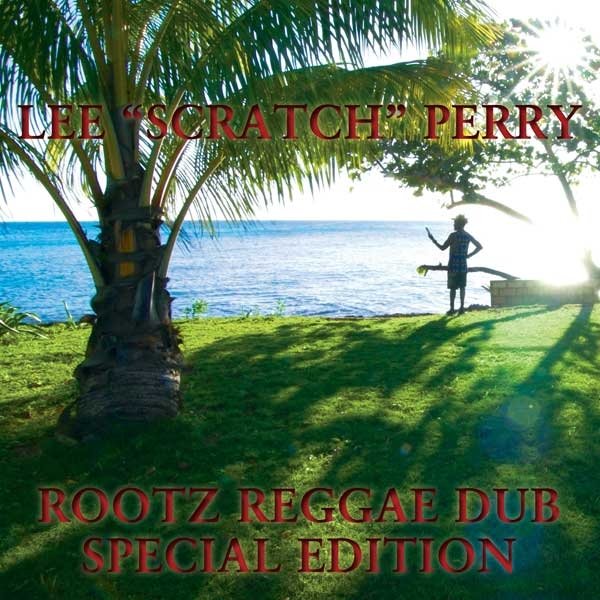 Right after a U.S. tour two years ago, dub reggae legend Lee "Scratch" Perry recorded 12 new tracks in Negril to a reggae combination mixed by Spacewave, working with backing musicians Speak Easy. Adding percussion from Larry McDonald and backing harmonies from Detroit-based female trio Dames Brown and The Groovematist, the new album was completed just in time for an exclusive double-12" vinyl special edition for this year's Record Store Day.
This Grammy-winning artist, songwriter, and producer channels more of a roots reggae sound for this project and continues his commentary on spirituality, good and evil, and the human condition.
Read full article
Colorado House of Rastafari Coming Events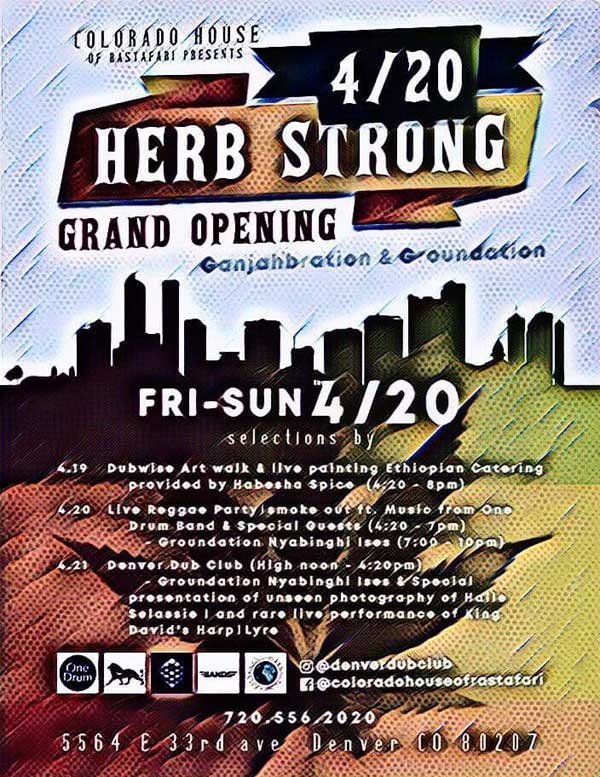 Blessed Love honorebel Members of Colorado House of Rastafari (CHOR)

April is very special time of year for Rastafari people and ganjah lovers world wide.

We will be celebrating when H.I.M. Haile Selassie the First visitedJamaica April 21st 1966 which is also known as Grounation Day and of we will hosting 3 days of events and festivities for 420!

Read full article

Rasta Stevie Benefit Show at ELIXART in Nevada City, CA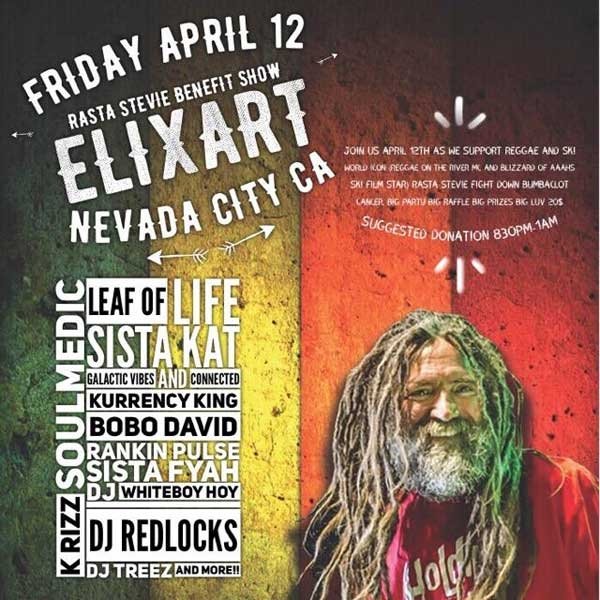 On Friday, April 12, join us as we support reggae and reggae icon of Reggae On the River and Blizzard of AAAHS Ski Film Star, Rasta Stevie fight down bumbaclot cancer. Big party, raffles, prizes. Suggested Donation. 8:30pm – 1am.

Facebook Page

Read full article

Musician Singer Songwriter Greymann Stylistic Reggae Hip Hop Artist From Trinidad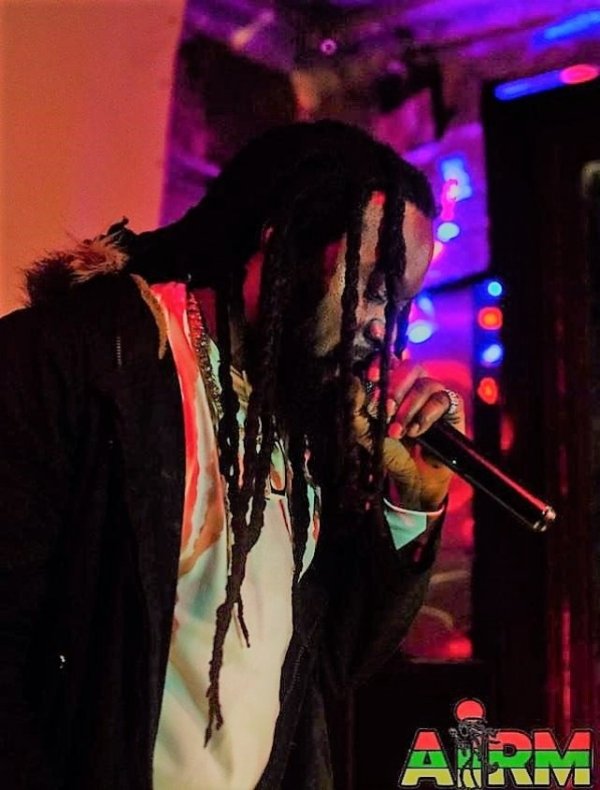 Trinidadian Reggae Hip Hop and Rap Artist Kirk Teesdale known on stage as "Greymann" is a stylistic artist known for his sexy lyrics and stage performances.

Greymann is a prolific songwriter presenting a sizzling hot show. He was born in Trinidad and Tobago in a village called NewLands Point Fortin, migrating to America in 2004 at the age of 23 and has been performing and developing his music ever since reaching the attention of fans on a global realm...



Click links below to Listen:


Read full article

MMJ Herb - Purchase the recommendation now - get discount up to 20%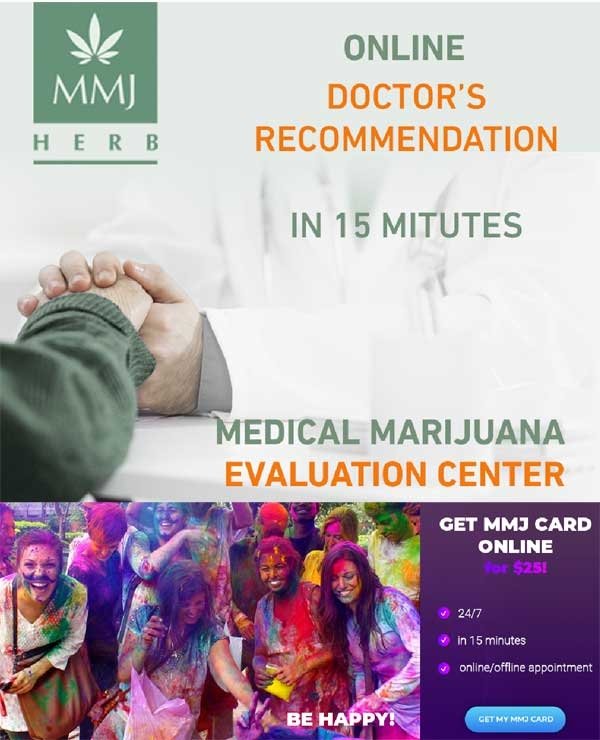 MMJ Herb is the most convenient place to get the recommendation from.
We provide 24/7 verification, 100% confidentiality and cheapest prices.
Get the recommendation in 10 minutes after application is filled!

Read full article

Alicante, Spain - April 18-21 The International Dub Gathering
Anthony B (Keith Blair) New Book Available Releases Friday, April 12
The Secret to a Man's Heart
Celebrating 25 Years of bringing Reggae to the World!
e-Magazine, e-Newsletter, website, Custom e-Blasts, Publicity, Marketing, more!
Anthony Garvey :: Soldier On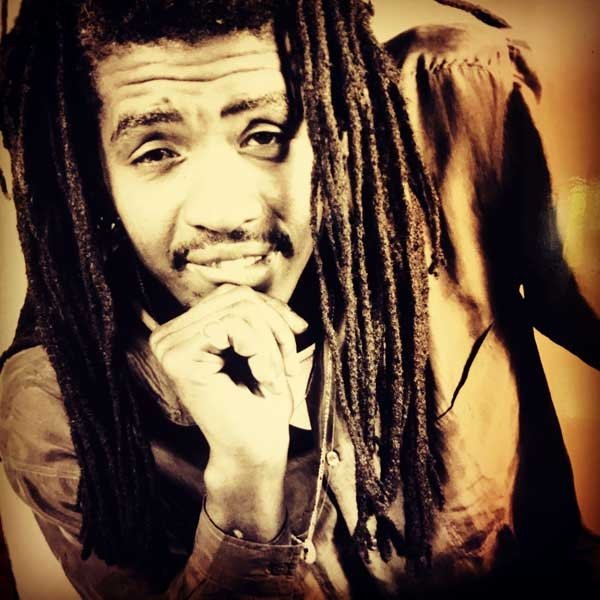 This is a small clip , of Anthony Garvey song Soldier On that is going to become available for download on all major plot forms on 04/17/2019
This song is about staying strong, keep fighting, never give up!
Stay tuned for Full Video — to be release at a later date

Email

Visions legacy music productions .com
garvey57 / instagram.com
Anthony Garvey / Facebook.com

Raging Fyah - Better Tomorrow | Official Music Video

ALPHA BOYS SCHOOL
- SUPPORT YOUNG MUSICIANS IN KINGSTON JAMAICA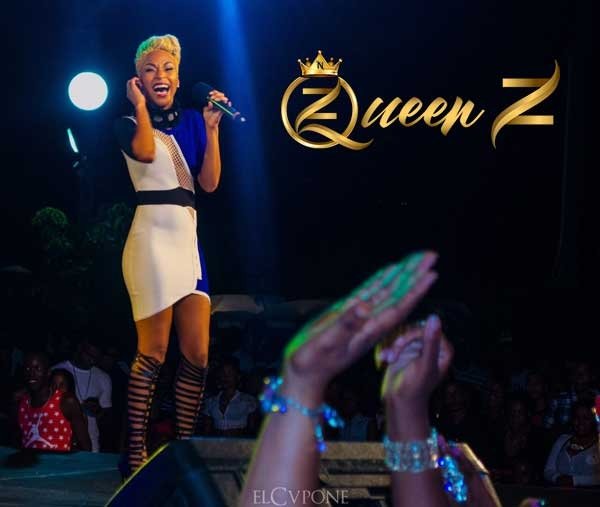 Everything you need to get through a ruff day... Kicking it off with some Dennis Brown, Beres Hammond, Shabba, Lady G and taking over to some high
-
energy beats from Trinidad featuring Bunji Garlin, Machel Montano, Noise Can and more.
We close it out with an interview with music producer 'Egon' from Guatemala and even more hits from Damian Marley, Chronixx, Koffee, Kranium plus hot new track 'No Regular' featuring Jahmiel & Safaree... Is that enough for ya!
Listen, Like & Share!
Live from 'Work And Jam'

www.WorkandJam.com

Marketing & Booking -

Bookdivaz@gmail.com


Nikki Z Live
Twitter/Instagram: @NikkiZOfficial & @NikkizNewz


www.QueenzOfficial.com
Love & Hip Hop's Own SAFAREE has collaborated with Jamaica's Own Jahmiel on his new track NO REGULAR GIRL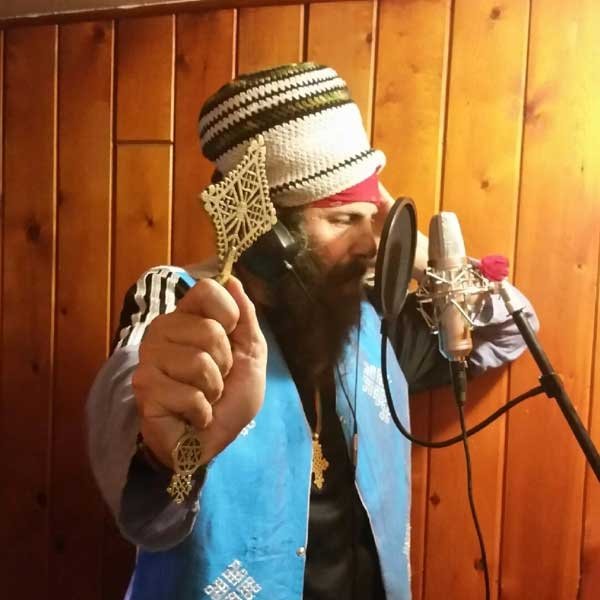 RasMoses is a chanter from Colorado, international recording artist and member of Reggae Powerhouse band.
Coming soon look out for his album Seek JAH First available on all outlets.
For bookings or dubplates 720.556.2020
FB
@
BinghiMoses
Grammy Nominated Band Raging Fyah Releases Video for "better Tomorrow"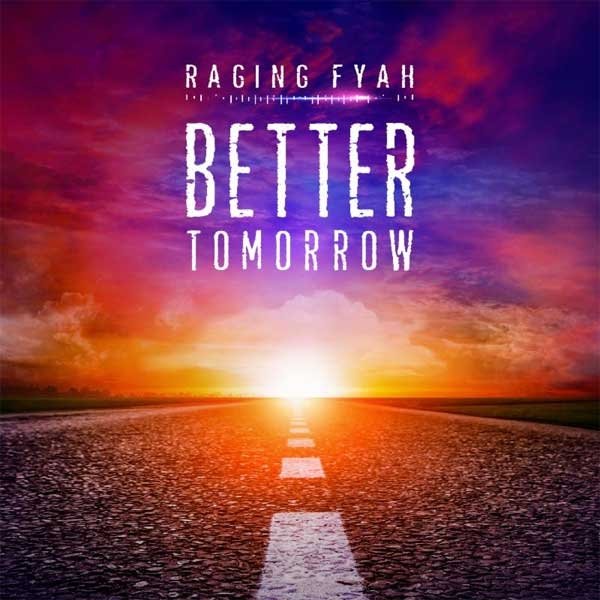 Powerful Visual Sends Message of Unity, Premiering Today on Relix

Watch here

New York, NY- Grammy nominated Raging Fyah has debuted their brand new video for "Better Tomorrow" today on premier music website Relix. The single will be released on Friday March 29th and will be included on their upcoming album soon to be revealed.

Read full article

Music by Dwayne Harris aka Rhychus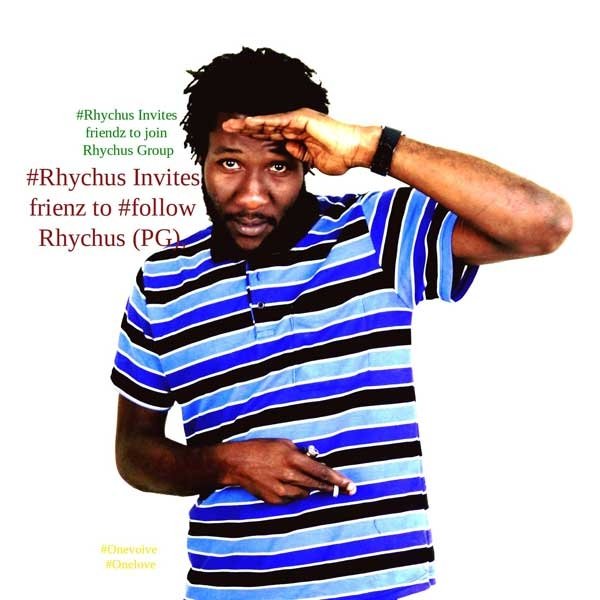 I am Horace Dwayne Harris, Stage name #Rhychus. Born n grew up in Jamaica, St. Thomas. I'm from a humble background. I spent most of my time in St. Catherine.

I went to both Primary and High School, studyin music, writing n composing, creating my own sound n beats. Ever since I've worked with countless of producers n Engineers: Box Lunch, Tuff Gong Studio , wear) Plugg socket studio, (KW) Music, Music Theology (Edna Manley ) RiddimEastProduction EastRidims Yallahs, St. Thomas.

Read full article

Higher Bound Productions Releases New AKAE BEKA Album:
HAIL THE KING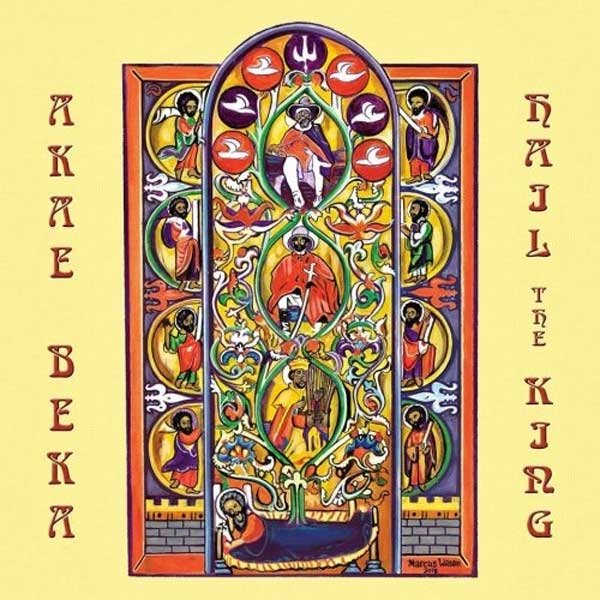 Pre-Order on iTunes Here
Digital Release: March 23, 2019

California/St.Croix, USVI-
Higher Bound Productions is proud to present thenew Akae Beka Album — HAIL THE KING.

HAIL THE KING is the result of a rare recording session with live instrumentation at the Higher Bound Productions studio with the majority of the members from the original MIDNITE band (currently in Akae Beka band). Thus, the original sound will resonate fully with longtime loyalMIDNITE/Vaughn Benjamin/Akae Beka fans as it has the raw St. Croix Roots feeling of some of his earliest work such as the RAS MEK PEACE &JUBILEES OF ZION albums. HAIL THE KING is Akae Beka's eighth album released since 2015.

Pre-Order on iTunes Here

Reggae Festival Guide/RBA Publishing & Publicity
Is your website outdated or not mobile friendly? Are your social media platforms non-existent or under-utilized? Would you like your name and music to get out there to new reggae fans?
If so, we can help. We have many years of experience in marketing reggae bands and reggae festivals and offer these services and more:

Website consulting, design and maintenance
Social media development (Facebook, Instagram, Twitter, LinkedIn
Create descriptive written content (press releases, band bios, sponsor packages, etc.)
Develop digital marketing strategies to increase your customer base.
Custom Global PR services
If you have questions about what online marketing techniques would work best for you, Give Us a Call Today for a free consultation ~ 707-630-3304 or Email


1995-

2019




Industry Leaders for

Ove

r 25 Years




Hey reggae lovers! Got FACEBOOK?

Then please drop on by and "LIKE" us to get a daily dose of what doesn't always fit here!

"The eye sees only what the mind is prepared to comprehend."
Jamaica Music Countdown April 12-18

On This Day in Reggae - April 11th

1956: Neville Staples [Specials/Fun Boy Three; vocals, percussions] is born in Christiana, Jamaica.

1979: Bob Marley & The Wailers perform at Osaka Koseh Nenkin Kaikan in Osaka, Japan.

2005: Singer Junior Delgado passes away at his residence in London, England.

Source



If you missed your latest (or any) copy of the weekly e-Guide,
you can find back issues in the Archives

Upcoming Reggae Festivals

To view our entire calendar of more than 500 festivals, click here!

Just Post Your Festival at


More Info





The 2019 Annual Magazine is coming in May! Be included in the oldest and largest reggae magazine in the world.





Contact

or call




775-846-8238




to find out how you can contribute an article or for advertising options.






Read the 2018 Reggae Festival Guide magazine in its entirety page-by-page in Digital Format

Love & Harmony Cruise 2019
Apr-13-2019 - Apr-18-2019, Fort Lauderdale, Florida, USA
International Dub Gathering
Apr-18-2019 - Apr-21-2019, Bigastro, Spain
Freedom Sounds Festival
Apr-26-2019 - Apr-27-2019, Cologne, Germany
Dis Poem Wordz & Agro Festival
Apr-28-2019, Portland , Jamaica
Natural Mystic
Apr-28-2019 - May-01-2019, Gornji Milanovac, Serbia
Tmrw.Tday Culture Fest
Apr-30-2019 - May-05-2019, Negril, Jamaica
BeachLife Festival
May-03-2019 - May-05-2019, Redondo Beach, California, USA
Spring Joshua Tree Music Festival 17th Annual
May-16-2019 - May-19-2019, Joshua Tree, California, USA
Joshua Tree Music Festival
May-16-2019 - May-19-2019, Joshua Tree, California, USA
Sunshine Reggae Festival
May-17-2019 - May-19-2019, Lauterbourg, France
Miami Rum Renaissance Festival
May-17-2019 - May-18-2019, Coral Gables, Florida, USA
Kentucky Reggae Festival
May-24-2019 - May-26-2019, Louisville, Kentucky, USA
Camp Reggae
May-24-2019 - May-26-2019, Turtle, Tennessee, USA
Best of The Best Music Fest
May-26-2019 - May-27-2019, Miami, Florida, USA
Love4Music Festival
May-26-2019, Huddersfield, United Kingdom
Riddim West
Jun-08-2019, Calgary, Alberta, Canada
Wadada Festival
Jun-08-2019 - Jun-10-2019, Ploudalmézeau, France
Victoria's Ska & Reggae Festival 20th Anniversary
Jun-19-2019, VICTORIA, British Columbia, Canada
Afro-Pfingsten 2019: Reggae Night
Jun-20-2019, Winterthur, Switzerland
Charleston Carifest
Jun-21-2019 - Jun-23-2019, Charleston, South Carolina, USA
Caribbean Village Festival
Jun-22-2019 - Jun-23-2019, Lauderhill , Florida, USA
Ithaca Reggae Fest
Jun-28-2019 - Jun-29-2019, Ithaca, New York, USA
Jamaica Day Reggae Festival
Jun-29-2019, West Friendship, Maryland, USA
International Festival of Life (IFOL)
Jul-04-2019 - Jul-07-2019, Chicago, Illinois, USA
Port City Reggae Music & Art Festival
Jul-05-2019 - Jul-06-2019, Wilmington, North Carolina, USA
Summmerjam Festival 2019,The 34th
Jul-05-2019 - Jul-07-2019, Cologne, Germany
Great Blue Heron Music Festival
Jul-05-2019 - Jul-07-2019, Sherman, New York, USA
Sunrise Reggae & Ska Festival
Jul-12-2019 - Jul-14-2019, Burtenbach , Germany
Reggae Sumfest
Jul-14-2019 - Jul-20-2019, Montego Bay, Jamaica
Seasplash Festival
Jul-18-2019 - Jul-22-2019, Šibenik , Croatia
Bayfront Reggae & World Music Festival, 14th Annual
Jul-20-2019, Duluth, Minnesota, USA
Battle Creek Caribbean Festival
Jul-20-2019, Battle Creek, Michigan, USA
Grace Jamaican Jerk Festival, New York
Jul-21-2019, Queens, New York, New York, USA
Iboga Summer Festival
Jul-25-2019 - Jul-28-2019, Cisco Grove, California, USA
Guitarfish Music Festival
Jul-24-2019 - Jul-28-2019, Tavernes de la Valldigna, Spain
Summer Vibration Festival
Jul-25-2019 - Jul-27-2019, Sélestat, France
Reggae in Wulf
Jul-26-2019 - Jul-28-2019, Friedberg (Bavaria), Germany
Northwest World Reggae Festival
Jul-27-2019, Marcola, Oregon, USA
Reggae on the River
Aug-02-2019 - Aug-04-2019, Garberville , California, USA
Caribbean Afr'am Festival
Aug-03-2019, Killeen, Texas, USA
Woodstock Reggae Fest
Aug-03-2019 - Aug-04-2019, Woodstock New York, New York, USA
Boomtown Fair
Aug-07-2019 - Aug-11-2019, Winchester, United Kingdom
Green Woods Roots & Culture Revival
Aug-09-2019 - Aug-11-2019, Brunswick, Maine, USA
One Love Westcoast Festival
Aug-14-2019 - Aug-18-2019, Surrey, British Columbia, Canada
Overjam Reggae festival
Aug-15-2019 - Aug-18-2019, Tolmin, Slovenia
Canadian Reggae Music Conference Third Annual
Aug-15-2019 - Aug-18-2019, Tolmin, Slovenia
Rototom Sunsplash
Aug-16-2019 - Aug-22-2019, Benicasim, Spain
Rastafest Reggae Festival
Aug-17-2019, Toronto, Ontario, Canada
One Love Music Fest
Aug-17-2019 - Aug-18-2019, Somerset, New Jersey, USA
SC Reggae Jerk Wine
Aug-25-2019, Charleston, South Carolina, USA
Soul Rebel Festival 18th Annual
Sep-07-2019, Boulder, Colorado, USA
Jerk, Seafood and Vegan Fest (JSVFest)
Sep-07-2019 - Sep-08-2019, CHICAGO, Illinois, USA
World Reggae For Peace Symposium and Concert
Sep-20-2019 - Sep-22-2019, Perak Malaysia, Malaysia
Houston Reggae Festival
Sep-28-2019 - Sep-29-2019, Houston, Texas, USA
Joshua Tree Music Festival
Oct-10-2019 - Oct-13-2019, Joshua Tree, California, USA
Peter Tosh Music Festival
Oct-17-2019 - Oct-20-2019, New Kingston/Belmont, Jamaica
You make music. We deliver music to fans & industry...

...But did you know that we also provide these services?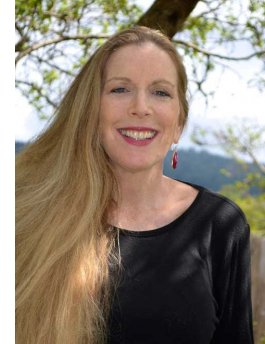 2019 marks the 25th year that Reggae Festival Guide has been the leading media company in the reggae industry.

Our parent company, RBA Publishing & Publicity, is based out of Humboldt County, CA. We produce the annual Reggae Festival Guide magazine, the top-ranking website:

www.ReggaeFestivalGuide

(32,000 unique monthly visitors), and this weekly reggae e-newsletter Reggae e-Guide (40,000 weekly subscribers). Please follow us on Socials for up-to-the-minute reggae news and music: We have 550,000 fans that follow us on Facebook (please

join us

there), 20K that follow us on Instagram, and another 8,000 that follow us on Twitter.

We offer you many ways to help you get your fix of reggae music, history, lifestyle, current news, and of course, festivals, all year round.

Our publishing company keeps growing and adding elements to bring you trusted coverage of reggae happenings from around the world.

We love what we do and look forward to input from you with your suggestions, critiques, questions, etc.

Also contact us to find out how you can promote your band/business/festival in this e-newsletter or on our website.

We also offer Publicity & Graphic Services for bands and festivals:
band bios and interview written, social media management, website consulting design and maintenance, EPKs created, graphics for advertising and social media branded videos, and more. Please contact us to find out how we can help you with your exciting projects.

One Love from our reggae-loving family to you,
Kaati, Joana, Sean, Goran, Irene, Heather and the rest of our Crew

Information - both editorial and advertising - in the Reggae e-Guide - is believed to be correct but not guaranteed - so check it carefully before you attend any event or send money for anything. We do not write the news, just report it.




707-630-3304 or

email



RBA Publishing, Inc. in business since 1993, is a boutique reggae-specific PR and marketing firm based in Northern California. We help musicians, festivals, labels and music-related brands. Our digital campaigns target fans, industry and influencers. We are masterful at email marketing, social media, fan acquisition and long-term marketing plans. Our media services are supported by people who understand and love the reggae genre. Publishers of Reggae Festival Guide magazine and e-newsletter. Reggae industry leaders for over 25 years. 707-630-3304,

Email



Distribution by RBA Publishing Inc.

If you wish, and we really wish you wouldn't, like to be removed from this list, please reply with REMOVE in subject line.

It will make us very sad if you do, and perhaps your removal will be the one the makes us decide this no longer worth doing at all, and all the information we provide will go away forever and musicians will sit home alone at night and cry because they have no one to play for because no one knows about their shows.