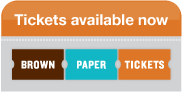 The White Rock Blues Society is proud to present

Michael Jerome Browne

performing the third in a series of intimate house concerts featuring Canadian, American and International Blues artists. This event is only being promoted in our Weekly Bluesletter and website giving our membership first crack at the limited number of tickets.
(
As a reminder to Bluesletter subscribers, being one, you are a member of the WRBS. We stopped issuing paid memberships a number of years ago to keep things simple. We are sure that Muddy Waters would have preferred it that way and like the idea of a house concert. After all he started out doing house concerts, which were called juke joints back then.)
This is a special kind of an event that allows fans to meet the performers and hear their music in a comfortable setting. Two sets are
performed so there's ample opportunity of audience members to meet and great other music lovers as well as the artist. We use name tags
to grease the wheels of conversation.
Michael Jerome Browne

is a three-time Canadian Folk Music Award winner
(Traditional Singer, 2015; Solo Artist, 2012 & 2008), Maple Blues Award winner (with 32 nominations since 1999), Kerrville (Texas) New Folk Finalist, four-time Juno Award Nominee in both the Roots/Traditional and Blues categories. He is a multi-instrumentalist, a songwriter, and a living encyclopedia of American Roots music.
"Doin' My Time" performed by Michael Jerome Browne

That's Where It's At! is Michael Jerome Browne's latest collection, focusing on soul music through the lens of a traditional blues player. Recorded largely live off the floor in Sherbrooke and Montréal (Québec) and Hamilton (Ontario), Michael's finger style guitar and warm, unaffected vocals are front and centre, accompanied only by John McColgan's funky drumming on five songs.
That's Where It's At! is the new

album

on Borealis Records, available February 8, 2019. This album focuses on the connection between blues and soul, the stripped-down accompaniment consisting only of Michael's guitar, with drummer John McColgan on five tracks. Vocal guests include Harrison Kennedy, Roxanne Potvin and Eric Bibb. Five originals are mixed in with songs from Sam Cooke, Bobby "Blue" Bland, Al Green, Randy Newman and Stevie Wonder, as well as two spirituals from way back- the roots of gospel and soul.
❝SLIDING DELTA❞ 12 string blues with M.J.B. at the Ringside

To celebrate and share this outstanding new recording, Michael Jerome Browne will be on tour throughout Canada in the coming months, starting with industry showcases at both Blues Summit Nine in Toronto and Folk Alliance International in Montreal.
May 4 - House Concert, White Rock, BC
15798 38A Ave
Surrey BC
604 723 3905
BYOB
Tickets $25.00 (only 20 tickets available)
Doors 7:00 PM
Performance 8:00 PM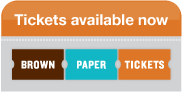 ❝ Graveyard Blues ❞ ④ Michael Jerome Browne Harbinger Home Concert 2015

Visit michaeljeromebrowne.com and borealisrecords.com for more information