White Rock Blues Society - Blues House Concert Series
Sugar Brown with Jordie Edmonds
Tickets on sale now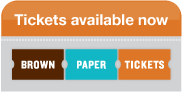 Sugar Brown
There is something to be said about the dedication, ambition, and determination of a scholar; the drive to be the best and to offer his best work on whatever project is presented. Enter Sugar Brown, aka Dr. Ken Kawashima, PhD. Kawashima is a scholar and professor of East Asian history, as well as a scholar of music. His chosen musical endeavour is classic blues music and a concerted effort to record and preserve the unmistakable Chicago blues sound that harkens back to Chess Record's famous releases. Sugar Brown's two album releases have stunned listeners and reviewers around the world, with his ease and force in playing and singing blues. He quickly earned recognition for his classic style and raucous performances from the media and festival bookers coast-to-coast.
Recently, Sugar Brown's repertoire has morphed beyond Chicago blues and into a more chaotic and wild space shared by the Texas blues of Lightnin' Hopkins and Frankie Lee Sims, as well as the trance- like blues of northern Mississippi's R.L. Burnside. Sugar Brown's highly developed song writing, guitar prowess and vocals reveal his many diverse grooves, shades, and styles.
Sugar Brown's blues is sweet, dark, inconsolable, raw, and wild.
Interview and performance on Blues Tribe TV, 2015
"Blues music as an art form benefits broadly from Kawashima's dedication to keeping the genre bona fide as hell and magnificently entertaining." -
Winnipeg Free Press
"He clearly comprehends the emotion that infuses blues, as do the comrades in his band. Poor Lazarus sure brings pre-1950's-style blues back to life!" - Blues Blast Magazine
"The Toronto-based history prof-cum-retro blues artist Sugar Brown continues to cut his own unique path, merging vintage sounds and styles with an individual, particularly literate lyrical bent." -
Roots Music Report
"Here you have a Japanese/Korean–American singer-songwriter and guitarist performing the deeply African American traditions of Chicago and droning Hill Country trance blues way up north in Toronto, Canada. If you think it might be a disaster and couldn't possibly fly, rejoice.

Sugar Brown

will shake you up just a little...You want to press the replay button because this hard-driving record is a pure musical pleasure and highly addictive. This is sure to raise some eyebrows in bewilderment, but it is pure fun excitement. Get down Sugar Brown. Nothing boring here. -

Living Blues Magazine
He will be joined by Jordie Edmonds an accomplished Classical Blues guitarist who has traveled extensively
and recorded with Harpdog Brown.
Jordie Edmonds

I had the pleasure of meeting Sugar Brown 2 years ago in Memphis during the International Blues Challenge when I was there with Harpdog Brown and Gordie. That year Dog's band was representing the WRBS.

I took in Sugar Brown's solo performance on Beale Street and was very impressed with his music and lyrics. At the time he was representing the Toronto Blues Society as their solo artist.

Harpdog Brown, Sugar Brown & Jordie Edmonds

IBC Memphis February 2017

(
As a reminder to Bluesletter subscribers, being one, you are a member of the WRBS. We stopped issuing paid memberships a number of years ago to keep things simple. We are sure that Muddy Waters would have preferred it that way and liked the idea of a house concert. After all he started out doing house concerts, which were called juke joints back then.)
This is a special kind of an event that allows fans to meet the performers and hear their music in a comfortable setting. Two sets are
performed so there's ample opportunity for audience members to meet and great other music lovers as well as the artists. We use name tags
to grease the wheels of conversation.
Coffee, tea and snacks are provided.