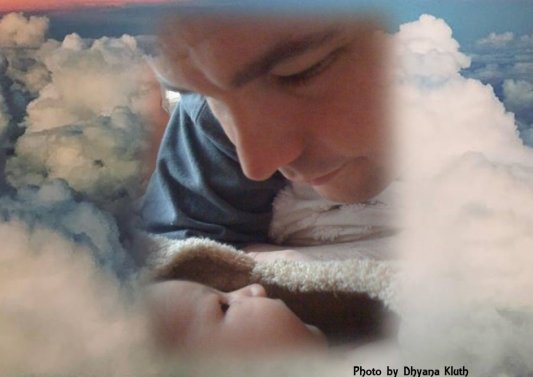 We must protect the forests for our children, grandchildren and children yet to be born. We must protect the forests for those who can't speak for themselves such as the birds, animals, fish & trees.

~Chief Edward Moody (Qwatsinas), Nuxalk Nation

~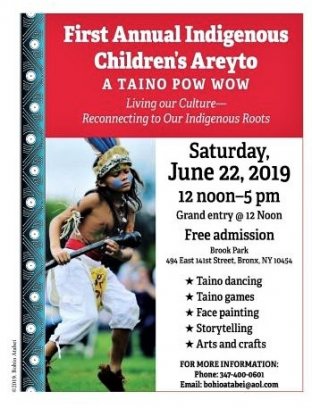 Special Events with Our Shamanic Fire Reiki Teachers

& Special Summer Solstice Events

SFR Welcomes Back

Robert Levy in Shamanic Reiki, Living in the "Now"

This Fri. June 14th * 7:00 pm - 8:30 pm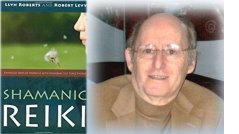 What does it mean, Living in the Now. It means living in the present. It means waking up each day without the restrictions we have put on ourselves based on what has happened in the past. It means facing whatever we have to with a fresh perspective. We cannot forget our past, but remembering and learning from our past is different than being guided by our past.
A 12 years old child is swimming in the ocean when she is caught in a rip current and pulled further away from the shore. She almost died before being rescued. 8 years later when she is 20, she goes to beach with her friends but she hesitates and doesn't go into the water. And why? Because of her past.
Info on Shamanic Reiki
Cost: $75
Summer Anyi Despacho; Balancing the Heart

with Our Beloved LinDel Sandlin

Tues. June 18th * 6:30 pm - 9:00 pm

Summer is the time of growth for all beings and is considered the season of Fire. Ancient Chinese shamans also noted that Summer was the season of the Heart. Just as the Sun brings heat and growth, it can also cause drought if it's not balanced with rain. So, too, when fire is out of balance, it can destroy.
At the Summer Solstice, we will look to balance our Heart's Fire by creating individual Ayni Despachos and offering them to the water by tossing them into the Hudson River.
Cost: $35
Shamanic Summer Solstice Celebration

with Irma StarSpirit Turtle Woman , Judith Grasshopper

& Rosangel Lil' Wolf

Bring Your Drums & Rattles, Liven Up Yourself!

Fri. June 21st * 7:00 pm - 9:30 pm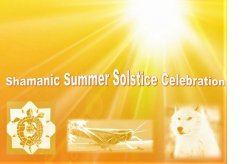 The Summer Solstice on

June 21st

marks the longest day and shortest night of the year. In the Northern Hemisphere, our Sun is at its maximum strength as the tilt of the Earth's axis is most inclined toward the Sun. It is a time of honoring the light within and without, and for celebrating our connection to the Sun and the Earth.

Please join us for a very special Summer Solstice Celebration, bring your drum & rattles to help us drum, shake, rattle and sway to the rhythm of life in good cheer and well-being.

Info on Shamanic Summer Solstice Celebration
Community Cost: $25 Special Two-for-One Price $40

SFR is Happy to Welcome!

Sylvia Anais Mouzourou

in Family Constellations

Sat. June 29th * 3:00 pm - 7:00 pm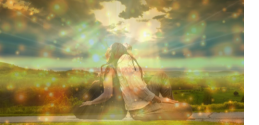 Family or Systemic Constellations is an experiential therapy method of where a trained facilitator holds the space for participants in order to be able to look deeper into their core family system. This sacred space/field is free of judgment and helps us receive deep insight about our family and intimate relationships.

During the first hour we will learn about the basic principles (which Burt Hellinger the initiator of this method brought to us) Then we will open the Ancestral portal with a meditation so we can see what we need to heal clearly.

Info on Family Constellations
Cost: $100

Magic of Movement
with Christina Roman, Eliana Peralta,
Irma StarSpirit Turtle Woman &
Rosangel Perez lil' Wolf
Sun. June 30th * 11 am - 6pm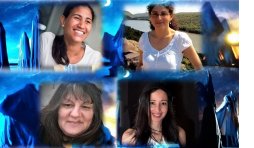 Medicine of The Shift of Fluid Movement

A special workshop of the Evolutionary Flow of mystic movement, soulful dance and Tensegrity® magical passages and shamanic trance-dance with four master teachers.

We as medicinepeople must remember to take care of our physical bodies, as well as our emotional, mental and spiritual body. One must feel the life living force energy around us to harmonize, unify, tune and align ourselves to become better channels and bring inner balance within.

Info on Magic of Movement
Early Bird $88 until June 15th thereafter $120

Astro Forecast
Astral Awareness & Insight by Gaia

Sagittarius Full Moon (6/17) and Neptune Station at the Summer Solstice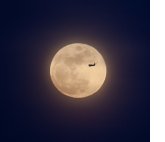 "Seek that wisdom

that will untie your knot
Seek that path
that demands your whole being
Leave that which is not,
but appears
to be
Seek that which is, but is
not apparent."

Rumi

Just imagine being on a boat far out at sea as you look forward in the distance, musing over the long journey ahead. Suddenly, a favorable wind begins blowing in the direction
of the port, helping you sail towards your destination. Such happening refers to the ancient meaning of "opportunity," that comes from the Latin word
opportunus
which is composed by "ob"(toward) + "portum" (harbor) + "veniens" (coming).
And what could be a more promising time than a Full Moon in Sagittarius for such wind to blow?

Info on Sagittarius Full Moon & Neptune Station at the Summer Solstice
Gi
fted by Gaia she can be reached at gaia@astrothink.com
Back by Popular Demand

Creating Your Medicine Spirit Smudge Feather Fan

with Irma StarSpirit Turtle Woman

Sun. June 16th * 1:00 pm - 5:30 pm


Smudging is the act of purifying one's body or space to cleanse the air and offer smoke and prayers in the manner of ancient Native American ceremonies. Medicinepeople and elders perform ceremonies to Mother Earth and Father Sky, to bless the land where they live, and to send prayer to the Creator, The Great Spirit. Traditional smudging fans are often the entire wing of a bird.

This workshop is a hands on class wish you will be creating your personal medicine smudge fan with a simple woven technique, they may also be used as talking feathers within circles. Stories will be shared about types of feathers and their medicine as you construct your smudge fans.

Info on Creating Your Medicine Spirit Smudge Feather Fan
Cost: $150

Gong Harmonic Sounds & Gentle, Restorative Yoga
with Judith & Andrea

Wed. June 19th * 7:00 pm - 8:30 pm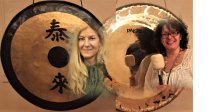 Come explore gentle and therapeutic yoga poses,deep releasing stretches with deep breathing and supported restorative poses with the sound and healing vibration of the crystal bowls and gongs.

We combine physical movement with sound and frequencies to penetrate into all the layers of our bodies to release stuck energies .The result is a deeply relaxed body and mind filled with healing vibrations and a deeper sense of connection to Spirit.

Info onGong Harmonic Sounds & Gentle, Restorative Yoga
Community Cost: $25

Magic of Healing Sounds Series
with Irma StarSpirit Turtle Women

Thurs. June 20th * 7:00 pm - 9:00 pm

This Month working with the Voice


This month feature the voice working with toning, sounds, songs accompanied with the drum, rattle and special prayer icaros.

Reacquaint yourself by experiencing these old indigenous instruments of ancient times to heal the mental, physical and spiritual planes within the body that our ancestors and elders used for so many years.

~Irma's grandson Jacob toning~

Info The Magic of Sound Healing
Cost: $45

Shamanic Crystal & Stone Illumination Series
This Month Creating

A Sacred Geometry Totem Animal Grid
with Irma StarSpirit Turtle Woman

Mon. June 24th * 7:00 pm - 9:00 pm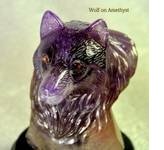 Learn how to recognize, identify patterns, shapes and facets in crystals and qualities of gemstones & stones. As healers the need to incorporate the crystal/stone people into your work such as reiki, shamanism, crystal and energy work.

This month we will be making a Sacred Geometry Totem Grid, learning to program the crystals to create a grid with a person totem animal. Taking grid making to work with us at a shamanic level.

Info On Sacred Geometry Totem Animal Grid
Cost: $45

Chair Yoga & Relaxation

with Judith Grasshopper

Wed. June 26th- 6:45 pm - 7:45 pm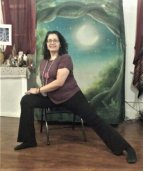 Come on in and enjoy an evening of chair yoga with Judith.

Chair Yoga is a gentle form of yoga that is practiced sitting on a chair for support and can be done anywhere. Chair yoga is a great practice that reduces mental and emotional stress, improves flexibility and mobility to our body also helps reduce strains to our joints while flexing at your own pace and within the limitations of your body.


Info on Chair Yoga & Relaxation
Community Cost: $10

Sneak Peek & Open For Registration

Save the Dates For Special Events

Open for Sessions & Day Rentals SFR Soul Haven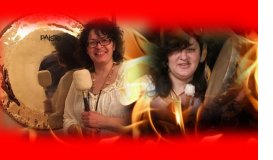 We are looking for photographs to use in our newsletter and fliers, it would be a donation of service on your behalf, when you photo is used you will be credited for your photography. If you have a photo you would like to submit and share send it to us on title bar put "Photo Gift".

Thanks for all or our community!

Irma and Judith are open for sessions, crystal, Vogel wand, sound, Reiki, Karuna Reiki and shamanic sessions.

SFR Soul Haven is also available for Day rental only
(no hourly rental offered) or weekend (in advanced) rental.
To Inquire just email us at shamanicfirereiki@gmail.com

Last Opportunity to Register
June Deposit's Due:
MedicineWay (Shamanic) One Year Apprenticeship Program
Being in Wakeful DreamTime
Crystal Healing Certification I, II & III
____________________________________
Open Registration:
The Art of the Seer's Series, The Art of Stalking; Vital Force Energy
Crystalline Harmony Within Our Chakras and
The Art of Crystal & Universal Patterns of Sacred Geometry
Info on 2019 Apprenticeship, 6 - 9 Month & New Courses