Indigenous & Native American Doctoring with your Totem Power Animal Guides
with Irma StarSpirit Woman &
Henry Flying Eagle Bear
Friday, Sept. 23, 2022 - 7pm - 9pm
We are opening doors to learn and practice Indigenous & Native American Doctoring Rituals, discovering our Totem animals and working with them for healing personal issues.
Working with the medicine wheel of the four directions to have your power animal spirit guides and protectors with you daily.
We will also be journeying as we
discover the ability to shapeshift into your power animals and access them in dreamtime.
Cost: $62.00

About Henry Flying Eagle Bear: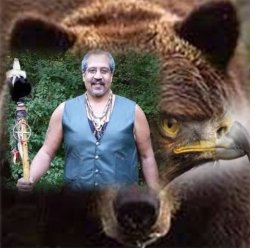 Brother Henry Flying Eagle Bear is an elder of Cherokee, Shoshone, and Taino heritage amongst other bloodlines.
He is a practioner of the art of cutting past ties and interpreting animal signs totems

.