Lammas Celebration
with
Cristina Maria Humming Bird Medicine
Thurs. Aug. 1st - 7:00 pm - 9:00 pm
Celebrate our Blessings & Abundance!

Connect with the Power of Our Manifestations!

Vision for our Seeds – What is to Come!

Lammas is the 3rd cross quarter holiday of the Celtic Wheel of the Year and the 1st
of the harvest celebrations. Earth is plentiful from the summer rain and strong sun. Fields and gardens are bursting with flowers, vegetables and green goodness! Reminding us to celebrate in our cornucopia of abundance while bringing awareness to the seeds that are dropping from all that is being harvested. Like the sun that is waning – growing shorter – we are also invited to connect with our internal light as we begin our journey towards autumn.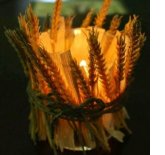 Shamanic Journeying - Movement - Earth Spirit Ritual – Sound



Bring your rattle or your drum

Lammas Blessings!

$25 RSVP & Pre-paid or $33 @ the door
Shamanic Fire Reiki Soul Haven - 56 West 45th Street, Suite 1702
To Register email shamanicfirereiki@gmail.com


About Cristina Maria Humming Bird Medicine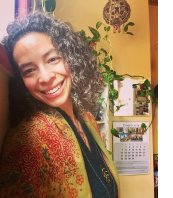 Cristina Maria, Humming Bird Medicine, is a Medicine Woman integrating the Ways of Spirit with 15 years of clinical social work experience. She is initiated in Herbalism, Earth Spirit Teachings, and Shamanic Medicine. Her background is rooted in a diverse collection of Earth Centered Traditions and those of Other Realms.



She offers Healing Work with Herbal Medicine, Shamanism, Witchery, Body Work, Energy/Vibrational and Ascension Medicine and Plant Spirit and Amazonian Medicines, such as Kambo and Grandmother. Cristina Maria is a Licensed SW in NJ/NY and Wedding Officiant. She offers in-person and remote sessions and facilitates circles, workshops and ceremonies.

Contact Cristina Maria via phone - 201.653.7700, email -spiritmedicineways@gmail.com or visit her at About Me, Hudson Healing Arts and Spirit Medicine Ways.