Oh, My Soul; Oh, My Ancestors
Integrating Past Lives of your Soul Self with your Current Ancestral Lineage
Sat. Oct. 19th & Sun. Oct. 20th

(A Two-Day Workshop)

10:00 am – 6:00 pm

This workshop is a deep exploration of our place on Earth as beings with both past life and ancestral lineages. Shamanic traditions gift us with tools and teachings to reawaken us to spirit so that we can explore and bring healing to our soul and our ancestors.

In this workshop you will:

Journey to your soul's past lives to discover who you are as a soul.

The past lives of our soul are an integral part of who and what we are endeavouring to do in our current incarnation.

Journey to your Ancestral lineages to honor the rivers of your:

• Mother's Mother

• Mother's Father

• Father's Mother

• Father's Father

In these ancestral journeys you will:

Connect and honor their presence and influence in your life.

Seek to bring healing to each of the rivers to get beyond the Ancestral wounds that block the healthy flow to the Descendants.

Ask their help to remember and give birth to the unique genius that you bring to the world.

Ask them to help you to remember the agreements your soul made to the ancestors for you to become the spirit that you are.

Journey to yourself when you were in your Mother's womb to:

The first time your soul came to visit the body that mother earth and the Ancestors were preparing to receive your Soul.

Explore the covenant between the Soul and your Ancestors for your birth.

From the Soul lineage and the four rivers of Ancestral lineage, we receive sets of physical and spiritual "DNA." To live a balanced life on Earth and achieve our purpose, we must honor, and gain assistance from both our Soul and Ancestral lineages, for we exist as the intersection of the two.

For far too long in the west, we have ignored the voices of our Ancestors. They are calling out to us to listen so that we can start the healing that is so urgently needed—in ourselves, in our families and in our world. To continue to grow in life, it is important that we honor our guides in spirit, but also to reclaim and pay honor to our Ancestors, without whom we would not be here. Just as there are four directions and four colors in the medicine wheel, we also have four ancestral rivers that feed our being. We need all the medicines to flow in balance from the Directions, the Colors and the Ancestors.


To Register email shamanicfirereiki@gmail.com
Cost: $220
Location:

SFR Soul Haven, 56 West 45th Street, Suite 1702




New York, NY 10036

Btw. 5th and 6th Avenue, Midtown, Manhattan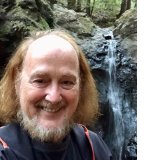 Rob Murphy is a shaman in the traditions of the Ecuadorian Quichua, the Brazilian Makunaiman and an Ordained Elder and minister of the re-dreamed Celtic Wolven Path Tradition. He is a certified master shamanic-reiki practitioner and teacher and Core Faculty member and Ceremonial and Ancient Wisdom Holder of Shamanic Reiki Worldwide. He is the founder of the Richmond Shamanic Drum Circle and a member of the NY Shamanic Circle. He teaches in the U.S.A, in Canada & Ireland and facilitates trips to learn from indigenous elders in South America. A graduate of Dr. Linda Backman's Past Life Soul Regression and Between Life Soul Regression programs, he uses regression therapy in his shamanic healing.
Rob Murphy may be reached at: 1 804-363-9357
robmurphy.shaman@gmail.com
www.robmurphy-shaman.com
.