Our End of July & Early August Events

Forever In Our Hearts Our Karuna Reiki Master

Astro Forecast
Astral Awareness & Insight by Gaia

Lunar Eclipse/ Full Moon in Capricorn


"In a crystal we have a clear evidence of the existence of a formative life principle, and thought we cannot understand the life of a crystal, it is nonetheless a living being."
Nicola Tesla





"Someone I loved once gave me a box full of darkness.




It took me years to understand that this too, was a gift."




Mary Oliver






"In the wholeheartedness of concentration, world and self begin to cohere. With that state comes an enlarging: of what may be known, what may be felt, what may be done."




Jane Hirshfield







Info on Lunar Eclipse & Full Moon in Capricorn
Gi
fted by Gaia she can be reached at gaia@astrothink.com
Mystery of the Universal Shapeshifter
with Irma StarSpirit Turtle Woman
July 19th * 7:00 pm - 9:00 pm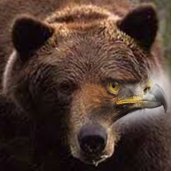 Join us as we learn to transform, blend into a new form of liberation, working with our light energy body/dream-body to transcend into deeper understanding and practice of shapeshifting.

Revive with Focus & Intent to change energetic patterns as you work with elementals, power animals, Spirit guides and the personal totems within your medicine wheel. Sacred movement and shifting into altered states to transform and partake through personal healing, clearing and empowerment.
Info on Mystery of the Universal Shapeshifter
Cost: $35

Gentle, Restorative Yoga
& Gong Harmonic Sounds
with Andrea & Judith
Wed. July 24th * 7:00 pm - 8:30 pm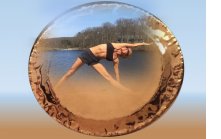 Come explore gentle and therapeutic yoga poses,deep releasing stretches with deep breathing and supported restorative poses with the sound and healing vibration of the crystal bowls and gongs.

We combine physical movement with sound and frequencies to penetrate into all the layers of our bodies to release stuck energies .The result is a deeply relaxed body and mind filled with healing vibrations and a deeper sense of connection to Spirit.

Info on Gentle, Restorative Yoga & Gong Harmonic Sounds
Community Cost: $25

The Women's Circle
Empowering the Divine Feminine
with Mia Roman
Fri. July 26th * 7:00 pm - 9:30 pm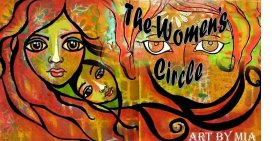 "The Women's Circle, Empowering the Divine Feminine" is the New Girls Night Out!!! Uniting and Empowering one another. These Goddess gatherings will involve ritual, sharing, bonding, empowering, self love, and learning, all in a safe judgement free zone. Join us for special Divine Feminine theme nights and ceremony which is a beautiful way to pause, reflect, de-stress, relax, and set personal intentions for the Mind, Body and Spirit. Utilize the gifts of Mother Earth, Spirit and Divine Feminine Energy to balance, charge, and get grounded.

A WOMEN'S CIRCLE IS AN INTIMATE GATHERING UNITING THE FEMININE POWER...

Community Cost: $25
Info on The Women's Circle Empowering the Divine Feminine

Shamanic Crystal & Stone Illumination Series
Our last month of the series we gather to work

with Moqui Balls (Shaman Stones)
with Irma StarSpirit Turtle Woman

Mon. July 29th * 7:00 pm - 9:00 pm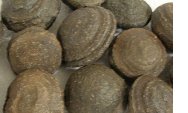 Learn how to recognize, identify patterns, shapes and facets in crystals and qualities of gemstones & stones. As healers the need to incorporate the crystal/stone people into your work such as reiki, shamanism, crystal and energy work.

This month the Moqui Balls help us elevate our level of intuition in order to perceive heavy energy and allow to infuse them with good allies & guides to lift up and amplify positive energy. They also help you become aware of parts of yourself that may be hidden and that are remnants of a past life in ancient times.

Info On Moqui Balls (Shaman Stones)
Cost: $45

Shamanic Reiki Drum with Judith Grasshopper

July 31st - 7:00 pm - 8:30 pm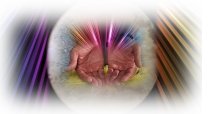 Come on down and join us in our Shamanic Reiki Drum circle,Bring your favorite drum to journey with, Tone and chant the healing vibrations of the your Drum. A healing modality to create spiritual awareness and well being.

The Shamanic Reiki Drum Circle is the place where you can relax your mind, allow spirit to guide your songs and increase your Earthly intuition.
Info On Shamanic Reiki Drum
Community Cost: $20

Lammas Celebration

with Cristina Maria Humming Bird Medicine
Thurs. Aug. 1st - 7:00 pm - 9:00 pm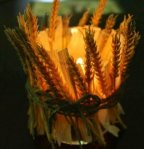 Celebrate our Blessings & Abundance!
Connect with the Power of Our Manifestations!
Vision for our Seeds – What is to Come!

Lammas is the 3rd cross quarter holiday of the Celtic Wheel of the Year and the 1st of the harvest celebrations. Earth is plentiful from the summer rain and strong sun.



Info on Lammas Celebration
Community Cost: $25 pre-paid or $33 @ the Door

Gong Harmonics Sound Circle

with Judith Grasshopper

Fri. Aug. 2nd

~New Hours~* 7:45 pm - 9:30 pm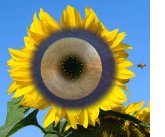 We welcome you to come and relax in a Sacred Space of harmonic Sounds with Sacred Gongs, Tibetan Bowls, bells, Chanting and other instruments.
Enter and let your Spirit Breathe, Relax, Receive, go into a deep meditative state of relaxation and serenity, which allows healing to come into the Mind, Body and Spirit.
* Please arrive by 7:30 pm lobby doors close by 7:45 pm
Info on Gong Harmonics Sound Circle
Community Cost: $25
Indigenous Spiritual Protection
with Irma StarSpirit Turtle Woman
& Henry Flying Eagle Bear

Sun. August 4th * 1:30 pm - 5:30 pm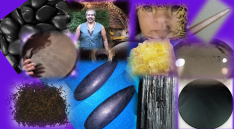 Come join us for a 4 hour workshop that is beneficial to all types of beginners on the path, healers and energy workers of all Nations. This spirit protection class will teach you every day exercises, rituals, meditations that help you before you begin your medicine work and how to clear dark heavy energy afterwards to properly cleanse yourself and space.
Info on Indigenous Spiritual Protection
Cost: $88

Finding the Path to an Inspired Heart

with Lili Mejía Flaming Feather

Aug. 6th * 7:00 pm - 9:00 pm -


There's no time like now to remember what you came here for, what's your soul's calling? Your purpose? Our heart is the compass to navigate this human experience and is time to crack the code to our destiny.
Join Liliana Mejía Flaming Feather as she guides this beautiful women circle to discover what brings true JOY to your unique heart and how to use this knowledge to propel a clear understanding of your path in this lifetime.
Info on Finding the Path to an Inspired Heart; A Special Sacred Space for Women
Cost: $30
with Judith Grasshopper

& Rosangel Lil' Wolf Perez

Wed. Aug. 7th * 7:15 pm -8:30 pm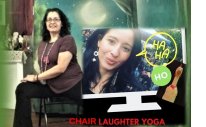 Come on in and enjoy an evening of chair laughter yoga

Judith will introduce you to Chair Yoga as a gentle form of yoga that is practiced sitting on a chair for support and can be done anywhere. Chair yoga is a great practice that reduces mental and emotional stress, improves flexibility and mobility to our body also helps reduce strains to our joints while flexing at your own pace and within the limitations of your body.

We continue the evening with Rosangel as she introduces us to Laughter Yoga.

A form of release and very common to laugh your bunz off... Even if you don't feel like you are in the mood for laughter... that's okay. WE FAKE IT TIL WE MAKE IT... Once we start our two minute laughter meditation our "fake" laughter quickly turns into unconditional laughter. Some people start laughing so hard, they find it hard to stop.

Join us for a fun healthy way to release pent up energy and stress where we use movement, laugh, breathe, and play together.

Info on Chair Laughter Yoga
Community Cost: $25

Karuna Reiki Certification with Judith, KRM

Aug. 10th. 11th & 17th, 18th * 9:30 am - 7:00 pm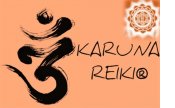 Karuna is a Sanskrit word and is used in Hinduism and Buddhism and Zen. It is translated to mean any action that is taken to diminish the suffering of others and could also be translated as "compassionate action."


When individuals experience enlightenment, they report that all beings are known as one. Therefore, it is natural to extend compassionate action or Karuna to everyone without distinction because we are all one. As we help others and aid them in their healing process, all beings benefit. Because of the oneness of all beings, it is understood that Karuna is not only extended to others out of love, but also because it is an entirely logical thing to do.

We will participate In a Four day (2 weekends) training of Karuna Reiki®, whereby you will come to understand the history of Karuna Reiki®


Info for Karuna Reiki Certification
Cost: $950

The Art of Crystal & Universal Patterns of Sacred Geometry with Irma StarSpirit Turtle Woman
First Class begins on Tues. Aug. 13th * 7:00 pm - 9:00 pm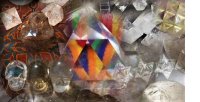 Gain entrée to attain balance and insight as we explore the connection between the combination of the artistic and spiritual and the multi-layers that unfold your personal bridge between crystals, patterns and sacred geometry form. Energy within the inner and outer gaps between wheels of your chakra and their designs transports you to manifest healing and change.
It is essential to recognize that time, space and form connect to the Great Mysteries great mystery and design.
Info on The Art of Crystal & Universal Patterns of Sacred Geometry

Indigenous Sistars Sound Healing Concert

with Lili Mejía Flaming Feather

& Irma StarSpirit Turtle Woman

Fri. Aug. 16th * 7:00 pm - 9:30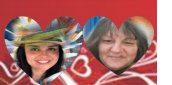 An Invitation For All!

Travel into you harmonic nature, breathe into the rhythm of the one cosmic heart. Embrace the songs, chants and indigenous sacred music that will transport you into the ole memory of your loving ancestors and your inner soul.

Towards the end of the circle we invite you to join us as we create a community frequency sound circle celebrating in jubilation.

Please bring your favorite instrument.
Info on Indigenous Sistars Sound Healing Concert
Exchange $35 Special Two-for-One Offering $55

Open for Sessions & Day Rentals SFR Soul Haven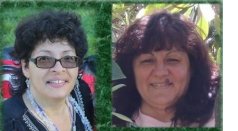 We are looking for photographs to use in our newsletter and fliers, it would be a donation of service on your behalf, when you photo is used you will be credited for your photography. If you have a photo you would like to submit and share send it to us on title bar put "Photo Gift".

Thanks for all or our community!

Irma and Judith are open for sessions, crystal, Vogel wand, sound, Reiki, Karuna Reiki and shamanic sessions.

SFR Soul Haven is also available for Day rental only
(no hourly rental offered) or weekend (in advanced) rental.
To Inquire just email us at shamanicfirereiki@gmail.com

Open Registration:
MedicineWay (Shamanic) One Year Apprenticeship Program
Being in Wakeful DreamTime
The Art of the Seer's Series, The Art of Stalking; Vital Force Energy
Crystal Healing Certification I, II & III
Crystalline Harmony Within Our Chakras and
The Art of Crystal & Universal Patterns of Sacred Geometry
Info on 2019 Apprenticeship, 6 - 9 Month & New Courses