Voyage Into Ancestral Healing
Across the Rope to the Sky
with Irma StarSpirit Turtle Woman & Rosangel Lil' Wolf Perez

Tues. Aug. 20th - 7:00 pm - 9:00 pm

Reconnect to our ancestors as you heal your ancestral line from the past to the present. As individuals we carry the experience from one our past lineage it requires courage to look and really see the reflection of ourselves in this lifetime. See what is being reflected as we might be carry their fears and the ancestral of imbalance. Enter a space of cleansing, healing and restoring family secrets and patterns which are unhealthy even create destructive patterns. Each of us need our power allies and compassionate helping spirits to aid and guide us.

It is time to connect and reconnect to them, open to change because everything changes.
We also celebrate In a ritual movement and dance to our blood lineage, as we reach out to the Great Creator with Gratitude for our life and a blessing to our Ancestors. The offering of the dance is to remember to rejoice with the ancestors and reconnection with them.
Enjoy a evening of deep journey, meditation and energy movement.
"Dance, when you're broken open. Dance, if you've torn the bandage off. Dance in the middle of the fighting. Dance in your blood. Dance when you're perfectly free."
To Register email shamanicfirereiki@gmail.com
Cost: $35 or Two-for-One Offer $60
Location: SFR Soul Haven, 56 West 45th Street, Suite 1703
Btw. 5th and 6th Avenue, Midtown, Manhattan
About: Irma StarSpirit Turtle Woman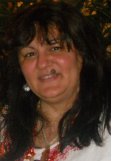 Irma StarSpirit Turtle Woman is a Medicine Woman honoring the ways of her Mayan & Taino curanderas and medicine elders, she is a Shamanic & Reiki Master, Certified Crystal Healer/ Teacher and a Toltec Dreamweaver. She uses sound healing, crystals, and works with the "poderios", the elemental forces to keep an open channel of communication to the Great Spirit. Her style is accompanied by prayer work and traditional indigenous ceremonies to heal her community with heart.
She can be reached at shamanicfirereiki@gmail.com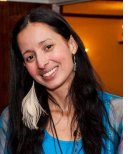 Rosangel

is a Visionary, sound healer, Urban Priestess and Certified Holistic Health Coach. She is also a Yoga, Laughter Yoga Instructor and has incorporated dance and movement into many different circles including "Elders Wellbeing circles and holding laughter yoga circles with young mother's. She dedicates Spiritual wellness programs to her Williamsburg Brooklyn Community.


She is also the radio host & Podcaster of Cafecito Break Podcast: https://CafecitoBreak.org//

She is also co-owner of the Botanikal Metaphysical Boutique http://Botanikal.com/