Taller Flamenco Miraflores 2019

53 Festival Cante Grande Fosforito

El Capullo de Jerez 50 Aniversario

Evento único donde se vivirán momentos irrepetibles en la celebración de los 50 años de carrera de Capullo de Jerez, donde estará acompañado por grandes amigos de la Música y del Flamenco. Actuaran artistas como Rosalía, Remedios Amaya, Arcangel, El Carpeta, Pedro El Granaino ... {m

á

s}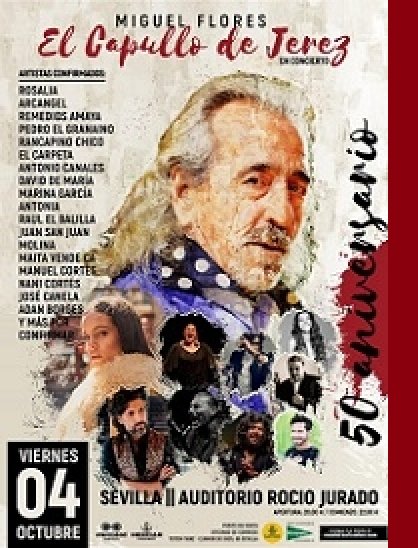 LIX Festival Internacional Cante de las Minas

Samuel Serrano - El Cabrero, Murcia
2 de Agosto de 2019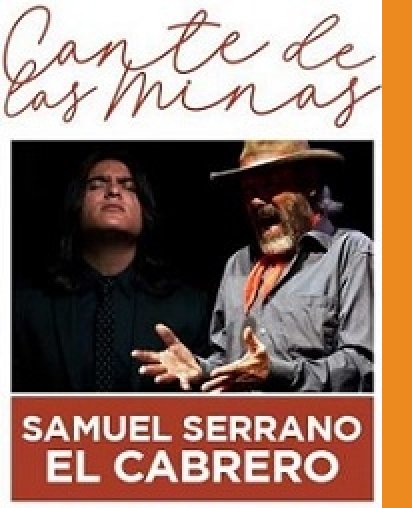 La Isla Ciudad Flamenca 2019

5 al 30 Agosto 2019 / Flamenco Amor de Dios, C/ Santa Isabel, 5, 28012 Madrid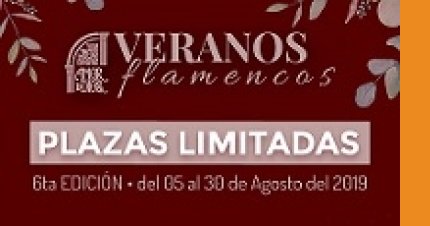 10 Festival de la Guitarra de Sevilla

27 septiembre al 5 de octubre 2019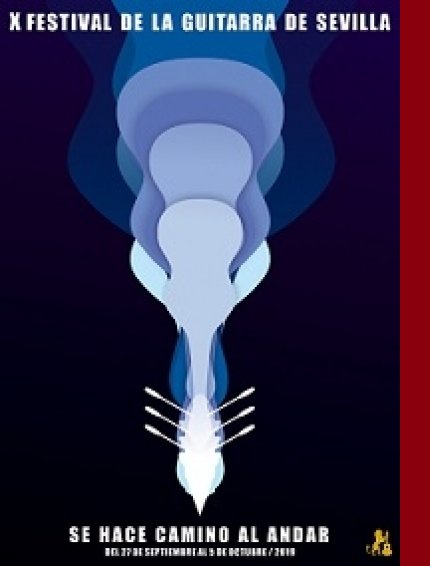 🔥

Generaciones del Flamenco

22 de agosto en Baluarte
Pepe Habichuela, Curro Albaycín, El Farru, José del Tomate, Tío Selín y José Jiménez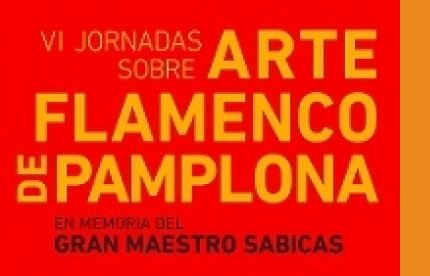 Seville presents the newest and most modern conference center in Europe!
Your adventure begins here!

Naranjita Flamenco

LIVE, Orange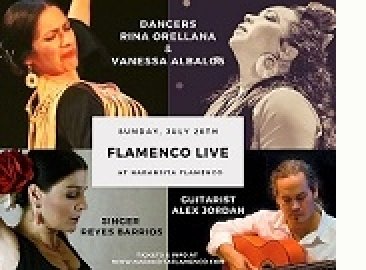 Sunday, July 28th at 2:00p
Naranjita Flamenco - 301 East Katella Ave, Orange, CA 92867
Our July show features dancers Rina Orellana & Vanessa Albalos with singer Reyes Barrios & Guitarist Alex Jordan. Price: $30 per person plus $2.50 online. $35 day of and at the door. Buy tickets on our website.

Claudia DLX New Corona Classes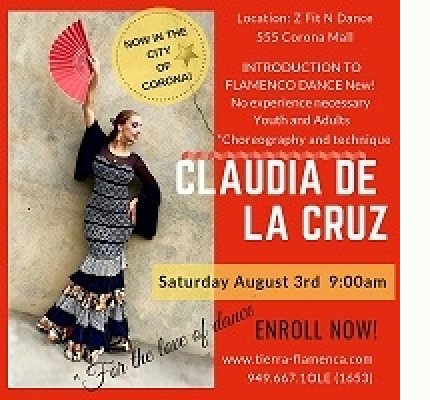 Starting Sat. August 3
Z Fit n Dance, 555 Corona Mall, Corona, CA
Learn + Share + Live the art and passion of Flamenco! Group classes, privates and workshops. All levels and ages. Technique and Choreography. In the heart of Orange County. Beautiful location and great experience.
Website
Call/Text: 949-667-1OLE (1653) or
Email for more Info!
For the love of dance!
Videos Highlights Posted from the

10º Festival 'Cumbre Flamenca'

!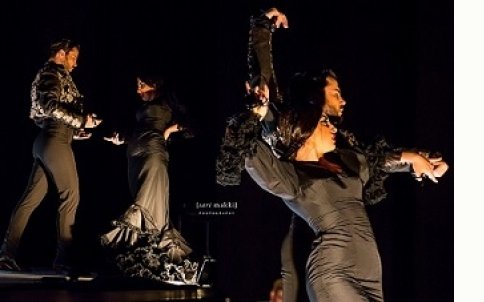 VIDA FLAMENCA ON VIMEO: https://vimeo.com/vidaflamenca
Highlights from several performances have been posted from our 10th Festival 'Cumbre Flamenca' production at The Broad Stage in Santa Monica. Enjoy stellar these performances from some of Spain's best! For additional information visit us at: http://vidaflamenca.org
Santa Barbara Flamenco Festival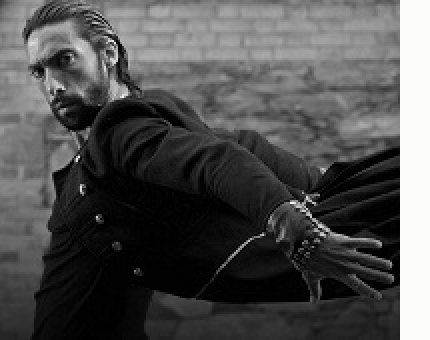 Sat, Sept. 28, 7:30pm
Lobero Theatre, 33 E. Canon Perdido, Santa Barbara, CA
Eduardo Guerrero's U.S. Premiere of FARO also featuring Manuel Soto, Anabel Rivera, and Javier Ibañez.
FARO is an exhilarating, exciting, unscripted performance that fills the air with electricity. TIX

Olga Pericet presents La Espina, Ford Ampitheatre, Hollywood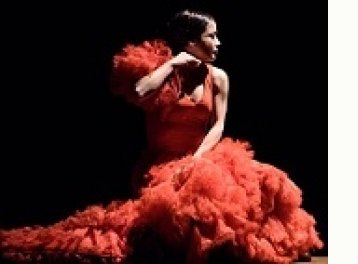 Sat., September 21 - 8pm
The Ford, Hollywood / TICKETS
Versatile artist and magnetic dancer Olga Pericet is one of the top names in Spanish flamenco. As an award-winning dancer (National Dance Prize 2018, Spain), Pericet's polished technique and serene but serious presence captivates the audience from the very first moment she appears on the stage.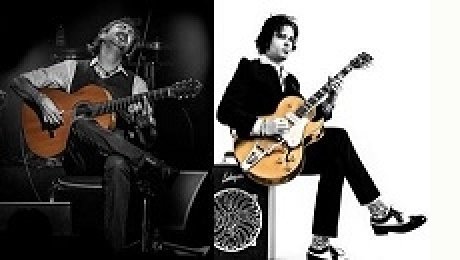 Sunday, September 22, 2019 at 4 – 6 pm
Alvas Showroom, 1417 W 8th St, San Pedro, California 90732
The flavor of contemporary flamenco by the fabulous Andalusian maestro JOSE ANTONIO RODRIGUEZ joins forces with the acclaimed Mediterranean guitarist TWANGUERO to immerse us in a musical experience that overflows with soul and charm. Info&Tix

The Paco de Lucia Project / Irvine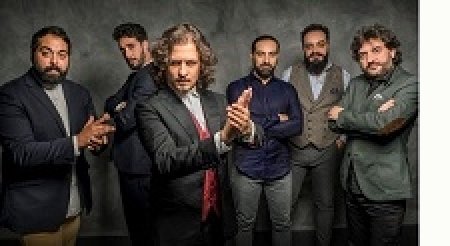 Saturday, October 26, 2019 at 8:00pm

Introducing the singer, Nella * Paco de Lucía Project reassembles the original band that toured with the legendary flamenco guitarist for the last 10 years of his career. Presented by Irvine Barclay Theatre & New World Flamenco Festival, 4242 Campus Drive, Irvine, CA 92612

Farruquito / Soraya, Northridge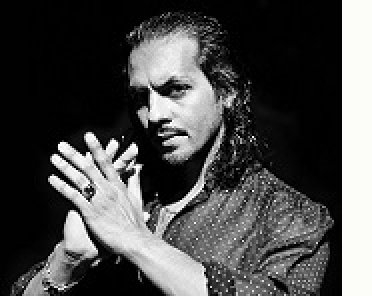 Save-the-date!
Sat., November 9 at 8pm
CSUN - The Soraya
18111 Nordhoff Street, Northridge, CA 91330-8448
This season we welcome the heir to the most renowned Gitano flamenco dynasty, the man named the "greatest flamenco dancer of this new century" by The New York Times: "Farruquito" (Juan Manuel Fernández Montoya). More Info!

Gala Flamenca '20 Irvine Barclay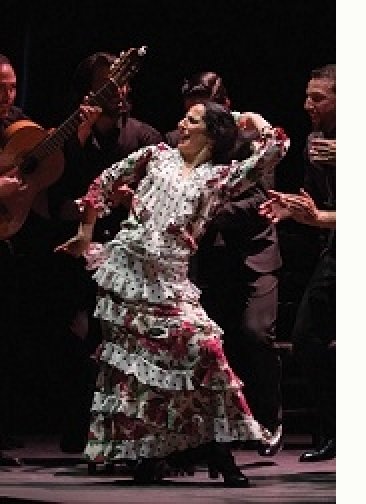 Thurs., March 26, 2020



Irvine Barclay Theatre, 4242 Campus Dr, Irvine, CA 92612


Mercedes Ruiz, Eduardo Guerrero and María Moreno celebrate passion, power and poetry of flamenco. With breathtaking technical skill and a true Gypsy aesthetic, these charismatic artists have sparked the imagination of people everywhere. This program features guest artist, singer Maria Terremoto, and a cast of magnificent musicians. TIX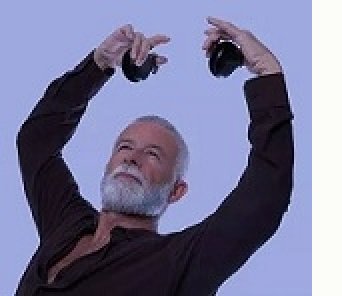 Summer Technique Classes in Flamenco Dance and Castanets taught by ROBERTO AMARAL
*Multi-level group classes on Wed, Sat and Sun.
*Private instruction also available.
For a complete schedule and pricing contact : Ana Maria' (805) 813-7212 or visit : amaralstudio.com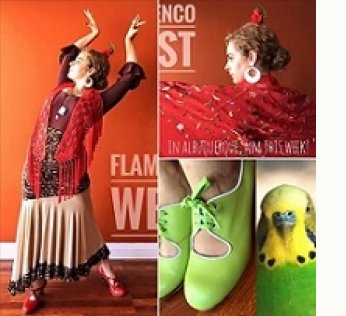 Flamenco West is proud to be the exclusive U.S. distributor of Senovilla Artesano flamenco dance shoes. In addition, we carry a full selection of flamenco dance clothing and accessories including skirts, shawls, castanets, and more.

We are located in Playa del Rey and are open by appointment only. Visit us HERE or call 310.305.7661 to schedule a visit.

Cihtli Ocampo Classes in L.A.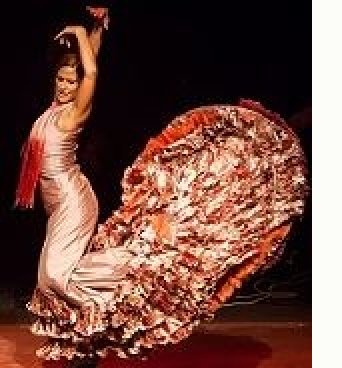 Mondays: Tech. & Choreography, Born To Play in Santa Monica.


Tuesdays:

Bata de Cola, Madilyn Clark, N. Hollywood.


Wednesdays:

Rhythm, Tech. & Choreography, Madilyn Clark, N. Hollywood.


Sundays:

Beg. Flamenco, Evolution, N. Hollywood
Angelita Agujetas @ Costa Brava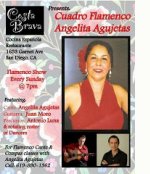 Sundays at 7pm

Costa Brava Restaurant is proud to present Aires del Sur Flamenco!


1653 Garnet Ave, San Diego, CA 92109 -- Hours: 11:00am to 12am