September 18, 2019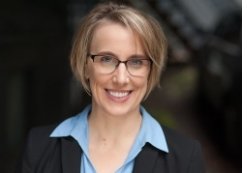 It is early Wednesday morning and from my kitchen table I can see a banana resting in the fruit bowl, a box of Triscuits perched on the counter and an airline ticket peeking out of my bag. These three items wove their way into the sermon last week as part of our Future Church series.
Each of these things have a high degree of fossil fuels associated with their production and yet they seem so innocuous.
The church of the future will lean into these sacred layers and see the world around us with a second set of eyes. It will be through our collective imagination and our determined spirit that we will spur one another on to live the kind of lives that will change the world.
In the future church we will be open to the kinds of bold dreams that come from a deep Spirit summoning us to holy ground.
Ever onward,
Pastor Kelly
Blessing of the Animals Returns to Alki UCC

Sunday, September 29 at 10:00 am
Bring your dog, cat, llama, guinea pig, chicken, honey bees, parakeet,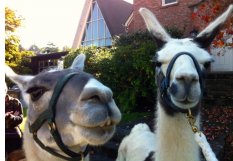 lizard (you get the idea) to worship next Sunday, September 29 as we celebrate the goodness of God's creation in a special Blessing of the Animals service.
Important! All pets must be on a leash or in an appropriate carrier/cage.
Children of all ages are also welcome to bring their stuffed animals or photographs of a beloved pet for a blessing.
This custom is conducted in remembrance of Saint Francis of Assisi's love for all creatures. — Vicky Smith

Please note: Due to potential pet dander allergies, we will be removing the pew cushions for this service. Feel free to bring your own cushion if you would like a softer seat.
From the Outreach Team:


How to help recovery in the Bahamas

Church World Service (CWS) was one of the first organizations to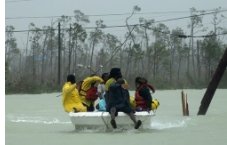 respond with life-giving aid after Hurricane Dorian hit the Bahamas. It is estimated that more than 70,000 people have been left homeless.
Our CROP WALK on Sunday, October 6 supports the efforts of CWS in the Bahamas and around the world.
Be a part of the global effort to bring disaster relief and fight hunger!
Sign up here to walk, sponsor or donate directly to our Alki Team.
— Cinda Stenger
The Fall 2019 issue of the Conference UCNews is now online with information on:
• The Fall Gathering at Shalom UCC in Richland (see below)
• Renton United Christian's God's Doors and witness to its community
• Andrew Conley-Holcom educating on racism
Pacific Northwest UCC Conference Fall Gathering
Friday & Saturday, October 18 &19
Shalom UCC in Richland, WA
Weaving Together to Win:

Progressing from Value Statements

to Concrete Action


We read and study, discuss and learn…but how do we create change? Join your regional UCC conference to explore this new way of weaving. We will listen, share, discern and leave with a plan for concrete change to address systemic problems in specific, actionable ways.
Register by September 30 for a $15 discount.
To register for childcare, e-mail pncucc@gmail.com by September 30.
Our Wider Community:


Getting Out and About



Seattle Climate Strike
Friday, September 20 at 9:00 am
Cal Anderson Park in Seattle
Youth around the world have been striking for their right to a healthy future, and they are calling on all of us to join them. Be a part of the global Climate Strike/Walkout Day, led by young people everywhere.
Details here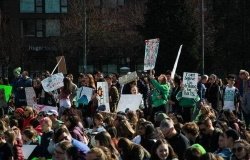 Seattle International Day for Just Peace
Saturday, September 21
3:00 to 5:00 pm: Madrona Playfield
5:30 to 8:30 pm:
Madrona Grace Presbyterian Church
832 32nd Ave in Seattle
A community event and educational pan on militarism in communities at home and abroad, featuring experts from impacted and oppressed communities Details here
People's Town Hall on Nuclear Weapons
Sunday, September 29 at 2:00 pm
The Great Hall
1119 Eighth Avenue in Seattle
Details here
Earth Day 2020: 50 Years Later
Tuesday, October 1 at 7:00 pm
Our Lady of Guadalupe
7000 35th Ave SW
A panel discussion on the relevance and importance of Earth Day as we approach its 50th anniversary. Gene Duvernoy, leader of Earth Day Northwest 2020, will be joined by a panel of experts and policy leaders in a discussion of how individuals and organizations can, and must, incorporate into everyday life steps that help to preserve our planet, what Pope Francis refers to as "our common home."

Fall Fundraiser
Advocates for Immigrants in Detention (AIDNW)
Saturday, October 19
Bischel Hall at St.Leo's Parish
10 S 13th St, Tacoma
AIDNW is a volunteer a 501(c)(3) nonprofit dedicated to providing assistance to the immigrants housed in the ICE Detention facility in Tacoma, The Fall Fund Raiser will provide the financial resources necessary to support the services that AIDNW provides for immigrants:
Assisting immigrants in detention through visitations and financial assistance for telephone calling cards.

Operating a Welcome Center for those released from the Detention Center.

Providing free short-term housing, transportation and other personal assistance during the released immigrants stay in the greater Tacoma area.
TICKETS available at Brown Paper Tickets.
For those grieving the recent death of a loved one:
Larry Gill, the family and friends of Ruth Okada; family and friends of Shelley Webster, Kathy Herigstad and family, Amy Young and family, Lesa Henry
Recent hospitalization, illness and other concerns:
Don Peterson, Jeff Jolly, Jim & Bev Connor, John Kinsman, Dayle Banks, Lois Constantine, Kathy Herigstad's sister Jackie, Jan Cochran
For home bound members/friends of Alki UCC: Doris Colbert
Wider World:
Prayers for all those affected by Hurricane Dorian, especially those in the Bahamas who suffered incredible devastation; prayers for fewer guns, for all victims and those affected by gun violence; for all those affected by the increasingly cruel and inhumane US immigration policies imposed by the current administration; victims and survivors of extremist violence around the world; migrants seeking refuge around the world, and for those who are trying to help them. The rest of the missing schoolgirls kidnapped by Boko Haram, who remain in our hearts as long as they remain missing. The hungry and homeless, the ill and the addicted, the lost and the lonely; the unemployed.
Worship
This Sunday,
September 22
at 10:00 am

The 15th Sunday
after Pentecost
Scripture:
Jeremiah 18:1-11
Color: Green
Liturgist: Laura Petrie
Rev. Kelly Wadsworth Installation Service This Sunday
During worship, we will install Rev. Kelly as the Transitional Pastor and the new Council in their leadership positions.
"Clipboarding" During Coffee Hour
After worship, stay for "Clipboarding," when you'll have an opportunity to sign up on the oooofficial clipboards to:
♦ Co-Host Hospitality Hour
♦ Serve as a Liturgist during worship
♦ Make a suggestion for the Third Hymn Project

The Lost and Found bin will be emptied next week. Please check for any items you may have left in the building ... the bin is on the bench across from the church office.
We will donate remaining items next week. Thank you!
You can help make a difference in local AND global hunger by walking in our CROP Hunger Walk ... which begins and ends right at our front door!

You'll enjoy a fun, family-friendly walk along Alki Beach to raise funds and awareness. Register online here to join the Alki's UCC team.
Can't walk on October 6? No problem ... Be a team sponsor and support us from the comfort of your own home. Donate here.
Help us reach our goal of 25 walkers and $2,000 raised!
Questions: Shannon Peterson at shannonpete@yahoo.com or (206) 351-3452
Church Council & Ministry Teams
Building & Grounds
This Sunday after Worship
Outreach
Wednesday, Sept 25 at 6:00 pm/place TBD
Stewardship
Sunday, September 29 after worship
Music & Worship
Sunday, October 13
after Worship
Worship & Logistics
Sunday, October 13
after Worship
Faith Formation
Sunday, October 20
after Worship
Caring Community/ Fellowship
Monday, October 14
at 6:30 pm
Sandy Johnson Home
Fall Recycle Roundup at Fauntleroy Church
Sunday, September 22
9:00 am to 3:00 pm
Fauntleroy Church
Parking Lot
9140 California Avenue
FREE recycling of selected electronics and appliances.
Check out the list of approved items posted on Narthex bulletin board.
Six Session Study of Anti-Racist Prophets
at Admiral Church
Sundays, October 13 to November 17
1:00 to 2:30 pm
Led by Pastor Andrew Conley-Holcom
Gather weekly to discuss the intersections of Hebrew prophets' calls to reject idolatry and modern prophets' calls to dismantle whiteness and white supremacy
Admiral Church
4320 SW Hill St
Retistration/info here

Click on the big, blue donate button above to learn how to donate by check or a secure online credit card donation.