This week is a "quick version" for the newsletter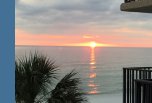 since I am on the road. Yes, having traveled to points south I get to enjoy some beautiful scenery, but this is trip to visit family
so mostly the scenery is just an added bonus. The calendar below is updated
for the week so you can stay up to
date on local, live music, and be sure to take note of the "Mark Your Calendar" article below that has the first release info about our annual IBC Fundraiser.

Feel I am missing an event? Just click
the link below to email Sandy.
And always remember, this is YOUR newsletter! Please send
feedback or suggestions our way. You can reach me by email at the address below. We LOVE our readers and want to see
Brick Fields Blues Therapy Band
2019
Blues Challenge Winners
The 2019 Ozark Blues Society Blues Challenge last Friday was an amazing night! What talent we have in Northwest Arkansas! The competition concluded with the announcement of our winner who in little more than three months will represent Northwest Arkansas at the 2020 International Blues Challenge. Following the announcement we were treated to a set by the 2017 OBS Blues Challenge winners, The Downtown Livewires.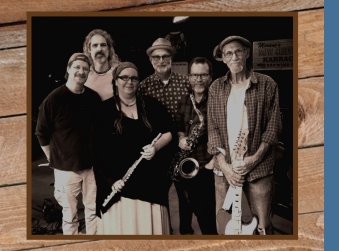 The music of Arkansas band Brick Fields, fronted by the invigorating voice of Rachel Fields, has been called many things by their fans but the description that has taken the strongest root after 12 years is "Blues Therapy". The Brick Fields Blues Therapy foundation are married couple Rachel Fields and Larry Brick. Each having longtime careers in various worlds of music before meeting one another, each brought a lot to the table when combining their talents in 2006. Since 2012 Brick Fields Blues Therapy has been NWA's longest running weekly live music event featuring a mix of Arkansas Blues and Roots music. BFBT takes place every Wednesday at Morano's in South Fayetteville, AR from 6pm to 9pm. Though the band's original music exceeds many genres, Brick Fields has been known for keeping the root of blues alive and well in NWA and the surrounding region. Their ability to provide timeless music that is pleasing to the ears of all ages has made them one of the most treasured obscurities in their region's music community and keeps them working more than 225 shows a year. Although both Rachel and Larry are Arkansas born natives, (Rachel of Pine Bluff, Larry of West Memphis), Brick Fields core band "The Blues Therapy Group" include a variety of regionally influenced musicians. Kevin Bonner of NWA joined Brick Fields in 2013. He honed his drumming chops in the Cate Bro's garage and has been the backbone for numerous of NWA most loved bands. Bass player, Hoobie Daniels, of Southern Mississippi joined Brick Fields in 2016 after retiring from Austin to the Ozark Mountains where he is continuing his musical journey. Chris Parker of Tulsa, OK joined Brick Fields in 2014 and adds his guitar stylings who's influences range largely between Chet Atkins and BB King. Hunter Judkins, sax-player joined Brick Fields in 2014 after moving to NWA from Alaska. They all came together through the creative Wednesday night Blues Therapy sessions. Comfortable with themselves and numerous surprise guests, it not unusual at a Brick Fields show for the night to end with as few or as many as 20 players on stage. Musician's musicians Brick Fields has been called a magnet for other musicians and music lovers alike Ever evolving, this couple's original music can charm venues in an intimate relaxed setting with the acoustic duo telling stories of musical roots or bring a full-on band experience that brings the house to its feet.
Annual IBC Fundraiser

Each year Ozark Blues Society hosts a fundraiser to assist with the cost of sending our Blues Challenge winners to the International Blues Challenge in Memphis. This popular event is going to once again be held at the 21c Museum Hotel in Bentonville. The date has been confirmed for Saturday, January 25, 2020. Our winning band, Brick Fields Blues Therapy will headline the night. Additional information about performers, times and ticket options will be available soon.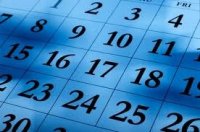 11/08 - 11/16

Please enjoy the following listings comprised of bands, venues, and/or organizations that support Ozark Blues Society. Always check with individual venues for event details and schedule changes.
11.
08
Earl and Them and Mudhawk for Happy Hour at George's Majestic Lounge in Fayetteville

Battle of the Bands at the Meteor Guitar Gallery in Bentonville

Candy Lee at Ramo d' Olivo in Bentonville

Clint Scrivner at Fred's Hickory Inn in Bentonville

An Evening with the Maestro at The Record in Bentonville

Keith Nicholson Trio at JJ's Grill and Chill in Bella Vista

Brick Fields at Landry's New Orleans Cafe in Fort Smith

The Hydramatics at Lefty's on Greenwood in Tulsa
11.09
Diva Fest supporting Northwest Arkansas Women's Shelter at The Meteor Guitar Gallery in Bentonville

Motivator Trio at Ramo d' Olivo in Bentonville

Samantha Hunt

at Fred's Hickory Inn in Ben

tonville

Chris DeClerk at Pedaler's Pub in Bentonville

Aces and Eights Duo at The Nines in Bentonville

Jim Mills at JJ's Grill and Chill in Bella Vista

Gary Hutchison at JJ's Grill and Chill in Fort Smith
11.10
Beer and Hymns: Family and Friends at Bike Rack Brewing in Bentonville
11.11
Jazz Night at Undercroft Bar in Bentonville
11.13
Brick Fields Blues Therapy at Morano's in Fayetteville

Jazz Orchestra Concert at Faulkner Performing Arts Center at UA in Fayeteville

Take 5 and Dime at The Walmart Museum in Bentonville

Debby Horn at Fred's Hickory Inn in Bentonville
11.14
Roger Thomas at Fred's Hickory Inn in Bentonville

Jazz Guitar Duo at Crystal Bridges Eleven in Bentonville

Ashtyn Barbaree at The Nines in Bentonville
11.15
11.16
SOLD OUT Celebrating 50 years of the Cate Brothers at George's Majestic Lounge in Fayetteville

Benjamin Del Shreve

at Fred's Hickory Inn in Ben

tonville

Candy Lee at The Nines in Bentonville
12/5 Night with Steve Azar at The Meteor Guitar Gallery in Bentonville

1/25 Ozark Blues Society IBC Fundraiser at 21c in Bentonville
In this issue: 11/08/2019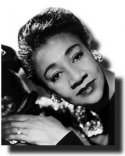 Today's show features music performed by Alberta Hunter and Big Bill Broonzy

"Blues is a natural fact, is something that a fellow lives. If you don't live it, you don't have it. Young people have forgotten to cry the blues. Now they talk and get lawyers and things."
Big Bill Broonzy

Blues Education Supporters
Thanks to the following for their support of blues education.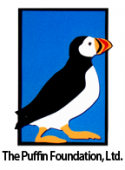 Check Out these regular local radio programs

"The Generic Blues Show" hosted by Paul Kelso airs every Friday night at 9pm on KUAF 91.3FM
Rockin' Hog Radio presents "Sunday Morning Blues" from 8am to 10am every Sunday
LINK
Get Involved with the Ozark Blues Society

Annual membership levels begin at $15 and give you so much in return, including meeting new friends while enjoying the best blues artists in the area.
By being a member of The Ozark Blues Society of Northwest Arkansas, you are helping to support the Arts and to preserve the Original American Art Form known as The Blues.
Membership Benefits Include:

Weekly E-newsletter
Opportunities to win tickets to events
VIP seating at events (when available)
Discounts on OBS merchandise
Social networking – meeting other people who also love the blues
Opportunities to volunteer on OBS committees and at events
Ability to attend board meetings and vote on upcoming organizational issues and elections
Visit our Website to renew or join! Ozarkbluessociety.org