Show yourself and your cat lover friends some love with these ideas: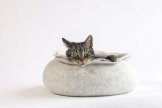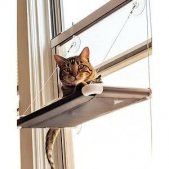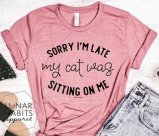 Another way to show your love of fearless felines is to grab a fellow cat lover friend and knit or crochet blankets for shelter cats. Then you two can
visit a local shelter and play with the cats. This will help socialize them and make them more adoptable. Shy kitties will feel reassured by a friendly touch, and more outgoing cats will welcome a chin scratch or two.
Someone who was an ailurophobe is a cat hater but can became an ailurophile or a cat lover when he or she meet the "right" cat.
PROTECT YOUR DOG FROM
DOG FLU

What is dog flu?

Dog flu is a contagious respiratory disease caused by canine influenza virus.

How can I protect my dog?

The best protection is vaccination.

How is dog flu spread?

The same way humans spread a cold, most commonly through direct contact (sniffing, licking, nuzzling, coughing & sneezing) and contaminated surfaces like a shared water bowl.

Is my dog at a greater risk?

The more you socialize your dog the higher the risk. Unfortunately dogs are healthier mentally when they are socialized so your best bet for prevention is to get your pet vaccinated.
Make an appointment to speak with Dr. Daniels about what is best for your pet.
Have you joined us on

social media?


Meet Cappuccino Our December 2019 Pet of the Month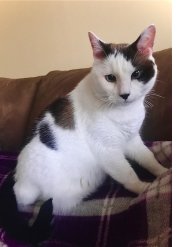 I am a 4 year old Snowshoe Mix feline who was adopted from the Humane Society in Greenville, SC. My favorite toy to play with is my catnip mouse. Do you have one? They're the best! I hate to admit it but barking dogs on tv scare me and I hide under the bed when I hear them. I am well behaved but I did get mischievous and break the corner of the blinds to make a better view of outside. Don't tell Dr. Daniels and the other ladies but my favorite treats are those yummy Temptations. I am so spoiled that of course I sleep with my human mama!