SFR is honored to present
The Spirit of the Drum
A Drum Birthing Experience
with Rob Murphy
Sat. & Sun, April 18 & 19th * 10 am - 5 pm

Join us to dream your Spirit Drum into being


Engage in a sacred ceremony of journey work and shamanic crafting



Boom-boom, boom-boom, boom-boom, boom-boom—the steady drumbeat of our mother's heart soothing and anchoring us in her womb is the first musical sound that our ears perceive, keeping us grounded on our journey to birth.

Besides the human voice, or our hands and feet, our first musical instrument was most likely the drum, whether discovered by beating a stick on a hollow log or some other hollow surface. The beat of the drum naturally compels our bodies to want to move—almost involuntarily like breathing.

The shaman/spirit/medicine drum is used universally, and is prevalent among many original peoples as a living and conscious tool to bridge into expanded reality. It is used widely among Siberian shamans, where the word shaman was conceived. Here in North America, the drum has always been a sacred instrument in their communication with spirit. Even in Europe, there is much history that reaches far beyond the advent of Christianity that included drumming in sacred ceremony.

In this workshop, you will:

Journey to meet the Spirit of the Tree that gifted you the wood for your drum frame that will become the drum's body.
Journey to meet the Spirit of the Four-legged who gifted the hide that will be the flesh of your drum.
Learn a unique spiral lacing technique as taught in the Saghic tradition [a re-dreamed Celtic tradition.]
Engage in sacred ceremony to breathe life into your using the four elements.
All these lead toward Create an intimate bond between you and the drum's living nature
Learn to work with the drum as a conversational aid with your Guides and the Ancestors when you journey into the heart of your Spirit Drum.
Learn to care for and "feed" your drum—this drum will be different than any other drum that you will have and thus needs to be treated always in a sacred manner.
You will become aware of the Do's and Don'ts for your drum.
"The Spirit Drum is an external embodiment of our lives.
It expresses our joy and sadness and is an implement of prayer.
The drum is also the vessel that carries us on spiritual explorations and journeys.

As such they tell the story of our relationship to the divine
and to those we call the Ancient Ones."

Sacred Words of an Elder



This is a 2-day Spirit Drum making workshop and needs to be pre-booked paid by May 29th, 2019.

Prices for drums:
13" skin drum w/cedar frame - $110
14" skin drum w/maple frame - $110
15" skin drum w/cedar frame - $125
15" skin drum w/maple frame - $125
16" skin drum w/maple frame - $125
17" skin drum w/cedar frame - $140
18" skin drum w/maple frame - $140

Available Skins: Deer, Horse, Elk, Cow, Buffalo & Moose
Frames: Cedar or Maple
Cedar frames are much lighter in weight than the maples frames.
If you do a lot of drumming for extended periods of time this lightweight frame will be perfect for you.

Participants need to bring a small empty spray bottle for water to keep drum skins moist, an old towel to use as your work surface, journal and pen, and a blind fold or mask if desired for use in journey work. Also a blanket or scarf to carry your drum home.

Must register and pay for materials early (Before March 26th) to order the type of drum skin and frame of choice, this is the deposit and there are no refunds.

Cost of Workshop is a separate cost: $225 in addition to the drum you wish to make (see above options).

To Register email shamanicfirereiki@gmail.com
Location:

SFR Soul Haven, 56 West 45th Street, Suite 1703




New York, NY 10036

Btw. 5th and 6th Avenue, Midtown, Manhattan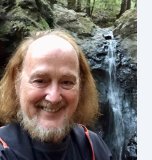 ROB MURPHY is a shaman in the traditions of the Ecuadorian Quichua, the Brazilian Makunaiman and an Ordained Elder and minister of the re-dreamed Celtic Wolven Path Tradition. He is a certified master shamanic-reiki practitioner and teacher and Core Faculty member and Ceremonial and Ancient Wisdom Holder of Shamanic Reiki Worldwide.
He is the founder of the Richmond Shamanic Drum Circle and a former member of the NY Shamanic Circle. He teaches in the U.S.A, in Canada & Ireland and facilitates trips to learn from indigenous elders in South America. A graduate of Dr. Linda Backman's Past Life Soul Regression and Between Life Soul Regression programs, he uses regression therapy in his shamanic healing.

www.robmurphy-shaman.com