Can a yoga class make you feel like the above? Well, if you listen to my student Robin it can: "To summarize, at the end of this class ... I feel like I've drunk a bottle of wine or smoked a fat do$&@?!." Mmm. All that in the comfort and safety of your home private home.
Come try it, whether you're an advanced yogi or a newbie, because (according to Robin): "It's an excellent class that involves yoga for all levels mixed in with some relaxing meditation sprinkled in."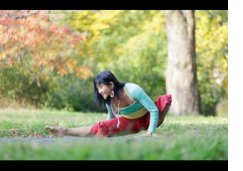 Well, it starts Tues April 14, 10:30AM Eastern Time to 12:00, and may become weekly.
Of course, it being ZOOM, you can come or go as you need - if you are on a lunch-hour, say, working remotely, or need to go walk your dog/ break up a fight between your kids/ show up for a Facetime rendezvous... or go to bed, if you're like my brother in the Australian time zone and it's getting too near your bedtime! For all my online classes see here.
Just pre-register to get a confirmation email with your entry link to come in when you can. After class begins, the window closes for registration confirmation emails.


This week, my donation partner is Doctors Without Borders.
Recent weeks: Crossroads Community Services, and God's Love We Deliver.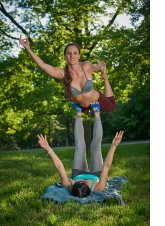 Grateful for healthcare workers like my kickass midwife and Nurse Practitioner friend Katie, who flew here with a medical task force to staff a field hospital in Elmhurst, NY; the epicenter of the epicenter, folks hit hardest by income, lack of medical care and insurance, required commuting work as designated essential workers.
Grateful too, for my sweet niece Monica, my fellow tree-climbing, adventure-seeking niece, pictured below.
Monica is also a Nurse Practitioner, but psychiatric. She and her husband Kalvin just relocated from CA to start her new medical career in New York, which began two weeks ago.
She is part of a decimated psychiatric staff at Coney Island Hospital, making her new life here on the East Coast with her husband and two Brooklyn roommates, at the height of the pandemic and in the heart of it.
She bikes 8.6 miles each way, to and from work, with a thorough disinfection ritual each evening when she comes home..
My heart swells with love and with dayenu, a Hebrew word my friend and yogi sister Ora taught to me for Passover, meaning: "And this, alone, would have been enough." Gratitude.

Photo thanks:
omgteetrending for this cute pic ~ a purchase I resisted!
Xinalani Retreats in Puerto Vallarta, Mexico, site of 2018 January ReSOULutions Retreat, for the inviting hammock pic.
Wari Om for my yoga in the park pic. Derek Pashupa Goodwin for Katie Capano flying on me. Charles Lee for Monica and me in the tree.
As always: Reply, Forward, Subscribe; Unsubscribe!

All love ~
Ommmmmary
Grateful for Easter. Grateful for sunshine. Grateful for rain. Grateful for bike fenders. Grateful for rain ponchos. Grateful for bikes. Wheels. Pedals. Legs to pedal with.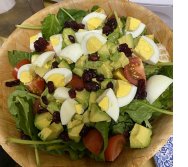 Grateful for gardens. Rooftops. Clouds. Skies. Grateful for cooking. For getting to teach my son more cooking. Who knew? Time and togetherness; cooped in, with a kitchen, all day, all night!
Salads. Sons who make salads. Husbands who do laundry. Men who volunteer, and men who help us to laugh. Women who help us cry. Both, who do both.
Grateful for John Oliver! Best news mode: just get his week's news digest. Timely, researched, razor-sharp, irreverent, and ou get to exercise your guffaw and laugh muscles. So healthy!
Gratitude practice often begins Yoga Nidra Meditation, as it makes fertile ground for our intention seeds to take root.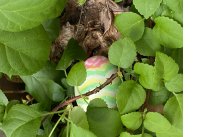 Perfect reason why it is a fantastic first-thing morning practice, too. Open your eyes, feel 3 gratitudes. THEN start your day. Get vibes going that you want to start your day.
Easter eggs are great fun to hide & seek, and also delicious in your salad! Food is FUN!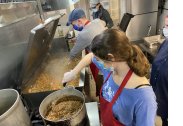 Food is inherently gratifying and satisfying to be around. Even when I'm on my 10-day fasts, I love cooking and preparing and baking for others.
Grateful today for food kitchens. SUCH an exhilarating relief to a be part of any effort in any way that helps feed bodies and souls.
Donating times, or dimes, as appropriate for you, is an awesome participation in a food kitchen of your choice.