Wishing Everyone A Very Happy Mother's Day!
Our Yearly Lottery is on


Everyone Welcomed to Enter



We have selected Mother's Day this year as a gesture of appreciation to all within our community.

All are welcome to enter and you will have a chance to win a free online May course with Irma. Submit a number from 1-99 and the person who gets the the correct number first or comes closest wins. You may select any one of the online course for the month of May that call to you.

Please send your number as an email to Shamanicfirereiki@gmail.com, please put Mothers Day Lottery on the email header, only one opportunity per person to submit your favorite number. Please remember to include which online course you'd like to attend.

A personal email with the link for the workshop of choice will be sent to the winner on May 11th.

Deadline to Enter is May 10th by 11:59 pm, Good Luck to all and Have a Happy Mothers Day!

Shamanic Fire Reiki Soul Haven
is Temporary Closed Due to the COVID-19
including this month of
May Until Further Notice.
Hoping all are keeping well and safe.
Judith and Irma send love and prayers to all within all dimensions
.
Greetings everyone we wish all good health, happiness and joy.
May great strength be with us all. Thank you all for those who continue to support us. Our hearts are with you, sending you all well wishes.
Remember to walk your walk, pray daily, live, laugh and love.
We miss you all especially our the SFR community, teachers and facilitators.
But we are forever connected in spirit.
"Every little thing is sent for something,
and in that thing there should be happiness and the power to make happy.
Like the grasses showing tender faces to each other,
thus we should do, for this was the wish of the Grandfathers of the World."
"Hope is not found in a way out but a way through" ~Robert Frost~
"With mirth and laughter let old wrinkles come." ~William Shakespeare~
Astro Forecast Astral Awareness & Insight by Gaia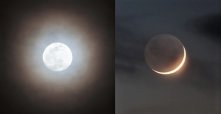 Gifted by Gaia

An Online Two Day Course

Twilight,
Unlocks the Connection to the Crystal Skulls
A Deep Introspective, Activation and Initiation of Crystal Skulls
With Irma StarSpirit Woman & Twilight
May 12 & 19th * 7:30 pm - 9:30 pm EST
Online Event

Jaguar Warrior, Jaguar Love
with Irma StarSpirit Turtle Woman
May 15th & May 22nd * 7:00 pm - 9:00 pm EST

Online Event

The Momentum Call to the Ancestors

with Irma StarSpirit Turtle Woman

May 17th * 4:30 pm - 6:30 pm EST

Online Event

Between the Crossroads of the Dream Double

with Irma StarSpirit Turtle Woman

May 26th * 7:30 pm - 9:30 pm EST

Virtual Online Sessions

& Selective One to One Class Zoom Meetings with Irma



Irma StarSpirit Woman will be open for sessions via Zoom, for more information email her at starspiritwoman@gmail.com

Some monthly

shamanic and crystal online courses coming soon keep you posted.




Positive Energy Being Sent For the Future SFR Classes