With Memorial Day behind us, and
June 1st around the corner, one cannot deny that summer is upon us.
I
wanted to come up with a "cute" title today, but everything that popped into
my head seemed not cute under the prevailing circumstances. Seems like
just a week ago, I felt encouraged
at
the "reopening" process and thought that small music venues might become more and more an option....then came
the startling surge in cases of Covid 19
in NWA. Please continue to take CDC advice and stay safe so we can all meet up again and enjoy our favorite artists as soon as it is safe to do so.
Please continue to cultivate the activities available to support local, regional, and even national artists. If you continue to read on below you will find information on how to connect with and support some of our local musicians. You will also find information about
an artist support program initiated by Joe Bonamossa. Please check out his organization and share with others.
Also remember our beloved musicians are strengthened at this time by your love. Let them know you care, let them know how their music brightens your world, and if you are in a position to do so, support them through online means.
Finally, please continue to
communicate with us any and all information you might have on how we can all best stay connected to YOUR favorite artists!
Feel
free to share the best of regional, national, and even international musicians you might be following. Please consider sharing your connections with our readers. If we can come away from this
shutdown with new blues connections, how great is that!
Have something to share? Just
click
the link below to email Sandy.
And always remember, this is YOUR newsletter! Please send
feedback or suggestions our way. You can reach me by email at the address below. We appreciate our readers and want
to see
your ideas included!
Emergency Relief

for Blues Musicians


Joe Bonamassa and KTBA have launched an emergency relief program for musicians affected by the COVID-19 crisis.
Check out the link below for how to contribute....or apply for assistance.


About the Foundation:
Keeping the Blues Alive® Foundation is a 501(c)(3) non-profit organization founded by two-time GRAMMY nominated blues-rock artist Joe Bonamassa. We fuel the passion for music by funding projects and scholarships to allow students and teachers the resources and tools that further music education. Since its inception in 2011, KTBA has been able to fund music programs and initiatives affecting 70,000+ students in all 50 states. We accomplish this by making weekly donations to music projects in schools, as well as funding merit-based scholarships and extracurricular programs all over the country. Through donations totaling $600,000+ from fundraisers, sweepstakes, merchandise sales, and our biannual blues festival at sea, KTBA has been able to keep all too vital music education thriving. With the help of donors like you, we will continue to make dreams a reality for young musicians and promote emerging talent.
Support Options

For Local Artists

Please check this section of the newsletter weekly for ideas of how to support local musicians and venues. Information may be submitted by all readers, though if reporting for your favorite musician or venue, please confirm the accuracy of the information you are providing.
All submissions will remain posted with new entries being added to the top of the list each week and will run until the music calendar relaunches.
******
Brick Fields
Get Your Blues Therapy Online!
Pro Sound Consulting has begun hosting Brick fields Blues Therapy live streams at 7pm every Sunday and Wednesday. Check out the link below to get connected.

We would appreciate any support
All of our shows are postponed or cancelled during the month of March and some already into April.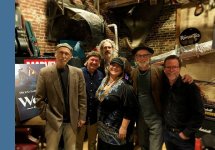 We will be doing online concerts soon.
We also have two stores on our website one for music merchandise and another for Blues Therapy handmade items such as essential oil blends, Jewelry, tie dyes, bath salts, body butters and more.
Thank you for your support.
I pray that each of you and your families are all doing okay through this.
Brick Fields
Booking Call: The Brick House 479-846-4668
*******
Buddy Shute and the Motivators
Buddy Shute and the Motivators have
released a new video. Check out the link below to enjoy their music!
Additionally, Buddy reports they
have completed the recording process
for their new C D. Next, Chris Moore at East Hall Studio will do the mastering, then
its off
to the presses. The band promises
to come
up with a creative idea for the
release party. The working title for the new CD
is " Bar-B-Que ". Sounds like FUN!
links to the band's website and Facebook
page. Brenda shared, "All of our gigs are cancelled
for now, and we had some great ones
in the works, as well as a CD release
party in the planning stages" and she says
the band is looking at ways to reach their beloved audience and faithful fans. She promises to, "keep you posted."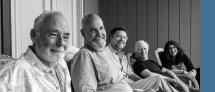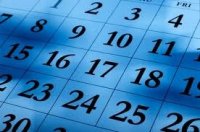 SUSPENDED

Please enjoy the following listings comprised of bands, venues, and/or organizations that support Ozark Blues Society. Always check with individual venues for event details and schedule changes.
Please Check Back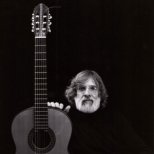 Today's show features music performed by Ray Charles and Eric Von Schmidt

"You better live every day like your last because one day you are going to be right."
Ray Charles

Blues Education Supporters
Thanks to the following for their support of blues education.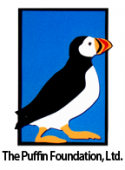 Check Out these regular local radio programs

"The Generic Blues Show" hosted by Paul Kelso airs every Friday night at 9pm on KUAF 91.3FM
Rockin' Hog Radio presents "Sunday Morning Blues" from 8am to 10am every Sunday
LINK
Get Involved with the Ozark Blues Society

Annual membership levels begin at $15 and give you so much in return, including meeting new friends while enjoying the best blues artists in the area.
By being a member of The Ozark Blues Society of Northwest Arkansas, you are helping to support the Arts and to preserve the Original American Art Form known as The Blues.
Membership Benefits Include:

Weekly E-newsletter
Opportunities to win tickets to events
VIP seating at events (when available)
Discounts on OBS merchandise
Social networking – meeting other people who also love the blues
Opportunities to volunteer on OBS committees and at events
Ability to attend board meetings and vote on upcoming organizational issues and elections
Visit our Website to renew or join! Ozarkbluessociety.org