"Ring of Fire" Triple Solar Eclipse

Father's Day 2020 is also the Summer Solstice in the northern hemisphere. And it's the conjunction of the moon, earth, and sun, in a rare "annular" solar eclipse, where the sun's flames appear like a "ring of fire" limning the silhouette of the moon.
The song of that name, made famous by Johnny Cash in 1963, was co-written by June Carter, and describes love like consuming flames that we fall into.
Their daughter Roseanne Cash has said, "the song is about the transformative power of love and that's what it has always meant to me ..."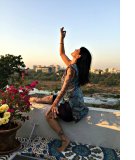 I reflect that love can take on so many forms, and its fire can sear and destroy, but also purify and transform. With this season so full of turbulent waves of feeling, fires at sea, lightning, dancing lights, dark lurking beasts beneath the waves...
... to look up ... to take some unfathomable hope or inspiration from a triple ring of fire, to believe in the transformative power of love ... to continue to forge, as we can, the fire that burns, that purges, that creates as it destroys illusion ...
That ... well, that's the best that this yogi can do. Happy Solstice and Father's Day. Let's do better. Let's point our fire in the direction of love.
Ongoing Classes:

https://maryaranas.com/online-classes

Tuesday 10:30AM-12 Slow Flow Meditation
Tuesday 12:30-1:30PM Yoga Nidra Nap Meditation
Friday 2:30-4PM Slow Flow Meditation
Saturday 8:30-9:30PM Yoga Nidra Dream Meditation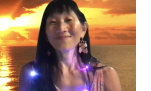 Please check for schedule updates.

Pre-register to ensure classes take place.

Otherwise be prepared for possible cancellations for summertime playtimes and my taking classes with colleagues in the parks!

June 24: Compassion Course

If ever there was a time for the tools of NonViolent Communication pioneered by the late Marshall Rosenberg, a clinical psychologist who found a language of speaking and hearing our own and others' humanity, that mediates through the pain and hostility of individuals and groups, it is now.

Join me in the year-long weekly online Compassion Course, a weekly email lesson that makes for a 52-week curriculum developed and led over the past ten years by Thom Bond, lead NVC trainer and Dr. Rosenberg's senior trainer. The Course begins this Wednesday, June 24, but if you miss Week 1 you can still register up to July 1st, Week 2, without any special steps. After that, up until July 7th you have the chance with special permission, to get into the 2020 year.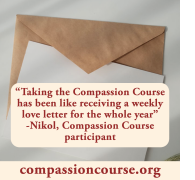 I am forming a small group that will meet every other week online (at least at first), to discuss the prior two weeks' lessons and more importantly, their real-life applications as all of us students seek to integrate the week's principles and skills into our real-life situations. These are fun and lively, and highly rewarding to "unknot" the tangles we get into, whether in fleeting relationships like those we encounter on street corners or in parks or at checkout counters, or in our important business dealings, partnerships, or personal relationships.

The group organizers are not teaching the Course, we are fellow students and we just offer the "space" to meet, and to practice. But we do meet regularly and ongoing with Thom, to be able to best support our groups' experiences.

Please reach out with questions! Meantime, you can register for the Course directly here. All group members need to have registered for the Course in order to partake. To join my group, simply contact me directly.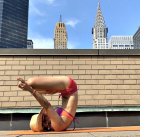 Thank you for being part of my cyber sangha, spiritual community, during these unusual times.

Please know I respect your email privacy and never share email lists. Please do Reply, Forward, Subscribe or Unsubscribe as you feel moved. If you're on Instagram or Facebook, you probably hear from me more often.

For occasional Blog postings, and all scheduled classes or event updates, see my website at any time: www.MaryAranas.com

Om Shanti! Love & Universal Peace ~ OMMMMMMMMMary

New York City moves into Phase II tomorrow, and if our infection curves continue to lower, as we New Yorkers together have admirably done, I hope for some form of live classes before summer ends.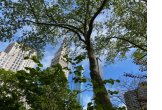 Already some friends teach in the parks. I've considered but not done it, as yet. If I do, it will be a vinyasa flow with chakra balancing.

As we all have more events outside now, I may cut my Zoom classes in half, and retain just 1x week each of Slow Flow Meditation and Yoga Nidra. Please check my website for updates.

I am pleased to report we have donated $1212 already to needy charities from my class donation shares: see my web page for the charities!

NYS Primary is this Tuesday June 23. You make a difference. We make a difference. Hear the platforms. Debate the issues. Be part of the process: nobody is perfect, not the candidates, not the voters; but, begin part of the process meets our needs for growth, learning, participation, and ... hopes for movement and progress.

Whatever your place in the American tapestry, we've inherited a history that needs healing. It is a thought-provoking look into our own hearts, for each of us, regardless if we're black, brown, yellow, red, white. Where can we stand to make the sort of positive impacts we personally believe in?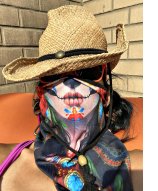 For some, you're deep into actions already, measuring and balancing just when, how where to act. For some, listening, learning, and feeling, and allowing what we feel, are a great way forward toward action. President Obama's page is a great primer for that.