My apologies for missing last week's edition. All is well, just had to be out
of town early Friday and never got back to it. Hopefully everyone is well and finding safe but fun ways to cope with
the realities of our new "normal."
High summer with it's high temps definitely seems to be upon us. If you can't get out, perhaps it is time for a cold one one at home while you listen to some hot blues! One option for tonight is to stream the 7-8pm Pine Bluff Summer Set Series featuring Rachel Fields! Read on below for more information or CLICK HERE to go directly to the Summer Sets page. Ozark Blues Society hopes you will join us in continuing to support the exceptional array of virtual music and blues programs.
In today's newsletter you will find a new article about the 2021 Blues Music Award submission process. This is a great option for artists to get their music heard. Looking ahead (as challenging as that is) with new information released by the Blues Foundation about local IBC Challenges, the OBS board will be reviewing our options and hope to release a decision about our competition soon.
Please continue to check out the
updates in the local artist support
column below. Your support continues to sustain
our beloved local musicians and they are strengthened by your love. Let them know you care, let them know how their music brightens your world, and if you are in a position to do so, support them through online means.
Have something to share? Just
click
the link below to email Sandy.
And always remember, this is YOUR newsletter! Please send
feedback or suggestions our way. You can reach me by email at the address below. We appreciate our readers and want
to see
your ideas included!
TONIGHT!

Blues and Soul Series

featuring

Rachel (Brick) Fields

The schedule is out! For all of you lovers of Arkansas Blues and Soul, this is a not to be missed event. Check out the lineup! Pine Bluff Summersets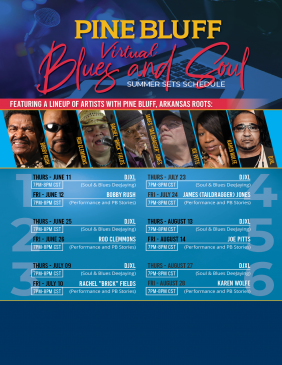 Submissions Open

2021

Blues Music Awards

From the Blues Foundation:
All musicians are invited to submit their Blues recordings for consideration.
Blues music released between November 1, 2019 and October 31, 2020 is eligible for consideration for a 2021 Blues Music Award Nomination.
You may now formally submit your album or minimum 6-song EP for consideration via our online serviceher
e.

This year, we have added the opportunity to submit a single for "Song of the Year" consideration even if you do not have a full album or EP released. To be eligible for submission, your single must be professionally released to the public for the first time between November 1, 2019 - October 31, 2020 and may not be part of a larger EP or full album release. To submit a single for "Song of the Year," you must contact Joe Whitmer at joe@blues.org directly. Singles may not be directly uploaded to the online submission platform without a special code.
Submission fees and deadlines:
July 1, 2020 - July 31, 2020
$135 per album or EP submission / $35 per song submission

August 1, 2020 – August 31, 2020
$155 per album or EP submission / $55 per song submission

September 1, 2020 – September 30, 2020
$180 per album or EP submission / $80 per song submission

October 1- October 15, 2020
$225 per album or EP submission submission / $125 per song submission
The submission process officially closes on October 15, 2020. You must upload your music and artwork and complete payment for your submission transaction no later than OCTOBER 15TH at 8:00am CST to be considered for a Blues Music Award nomination.
All music must be uploaded as a WAV file with album artwork uploaded as a JPEG or PDF file. If you need assistance with uploading your music, album artwork, and/or liner notes, please contact Joe Whitmer at joe@blues.org.
Educational Material

From the


Take Me to the River Website
As the 2019-2020 school year shut
down early, the focus was on what needed to be done, and we had to turn away from the things we planned to do. Sadly, Ozark Blues Society had to
cancel our spring Blues in the Schools presentations as well.
Going forward,we still face ongoing limitations for public performances of the music we love so many of us are looking for ways to use various resources to help continue to present blues music to young people. Though we continue to stand ready to assist educators in our area in presenting the roots and Arkansas heritage of this unique American art form, the blues, we realize that modern virtual presentations are, for now, the best option. To kick off our effort as teachers look toward how to add "live" elements to their curriculum, we present an option presented by the "Take Me to the River" Organization. Defining themselves as a "Movement in Social Consciousness" their offerings to educators are tied to their well received film entitled "Take Me to the River".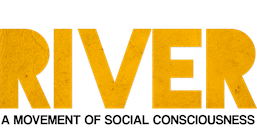 Ozark Blues Society encourages educators to explore the available materials at the following link:
Support Options

For Local Artists

Please check this section of the newsletter weekly for ideas of how to support local musicians and venues. Information may be submitted by all readers, though if reporting for your favorite musician or venue, please confirm the accuracy of the information you are providing.
All submissions will remain posted with new entries being added to the top of the list each week and will run until the music calendar relaunches.
Brick Fields
Blues Therapy Live Streams are paused for now. Rachel notes to stay tuned for a series
by author and blues historian, Jimmy Cunningham, on Blues musicians who come from Pine Bluff AR. The series will begin later this month and will include five artists involved including Karen Wolf, Rod Clemmens, James Tail Dragger Jones, Joe Pitts, Bobby Rush and Rachel. The series will include weekly live streams from home. Keep an eye out here and on Brick Fields website for all of the details.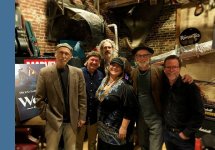 We also have two stores on our website one for music merchandise and another for Blues Therapy handmade items such as essential oil blends, Jewelry, tie dyes, bath salts, body butters and more.
Thank you for your support.
I pray that each of you and your families are all doing okay through this.
Brick Fields
Booking Call: The Brick House 479-846-4668
Buddy Shute and the Motivators
Buddy Shute and the Motivators have
released a new video. Check out the link below to enjoy their music!
Additionally, Buddy reports they
have completed the recording process
for their new C D. Next, Chris Moore at East Hall Studio will do the mastering, then
its off
to the presses. The band promises
to come
up with a creative idea for the
release party. The working title for the new CD
is " Bar-B-Que ". Sounds like FUN!
links to the band's website and Facebook
page. Brenda shared, "All of our gigs are cancelled
for now, and we had some great ones
in the works, as well as a CD release
party in the planning stages" and she says
the band is looking at ways to reach their beloved audience and faithful fans. She promises to, "keep you posted."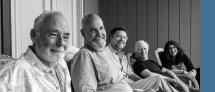 *****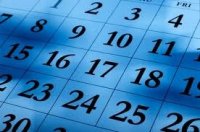 SUSPENDED

Please enjoy the following listings comprised of bands, venues, and/or organizations that support Ozark Blues Society. Always check with individual venues for event details and schedule changes.
Please Check Back


Today's show features music performed by Billie Holiday and Albert King

"Somebody once said we never know what is enough until we know what's more than enough."
Billie Holiday

Blues Education Supporters
Thanks to the following for their support of blues education.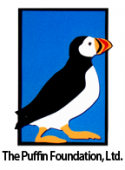 Check Out these regular local radio programs

"The Generic Blues Show" hosted by Paul Kelso airs every Friday night at 9pm on KUAF 91.3FM
Rockin' Hog Radio presents "Sunday Morning Blues" from 8am to 10am every Sunday
LINK
Get Involved with the Ozark Blues Society

Annual membership levels begin at $15 and give you so much in return, including meeting new friends while enjoying the best blues artists in the area.
By being a member of The Ozark Blues Society of Northwest Arkansas, you are helping to support the Arts and to preserve the Original American Art Form known as The Blues.
Membership Benefits Include:

Weekly E-newsletter
Opportunities to win tickets to events
VIP seating at events (when available)
Discounts on OBS merchandise
Social networking – meeting other people who also love the blues
Opportunities to volunteer on OBS committees and at events
Ability to attend board meetings and vote on upcoming organizational issues and elections
Visit our Website to renew or join! Ozarkbluessociety.org