IS YOUR DOG JUST A BIG SOFTIE?
5 BENEFITS OF ROUTINE VISITS
August 22nd is Take Your Cat to the Vet Day, so here is some encouragement to maintain routine cat vet visits:
Cats age more rapidly than humans. A cat reaches the approximate human age of 15 during its first year, and then 24 at age 2. Veterinary care is crucial because a lot can happen in four "cat years," which is why yearly visits are so important.

Cats are masters at hiding illness. Cat's natural behaviors make them excellent at hiding how they feel when they are sick or in pain. Your cat could be developing a health condition long before you notice anything is wrong. Dr. Daniels is trained to spot changes or abnormalities that could be overlooked and detect many problems before they advance or become more difficult to treat.

Over 50% of cats are overweight or obese. Dr. Daniels will check your cat's weight and provide nutritional and enrichment recommendations to help keep your cat at an ideal weight. Just a few extra pounds can put cats at risk for diabetes; heart, respiratory, and kidney disease; and more.

Preventive care is better than reactive care. Information discussed, along with a thorough physical examination, provides you with a plan to help your cat remain healthy. Regular exams can help avoid medical emergencies since Dr. Daniels can often detect conditions or diseases that may affect your cat's health long before they become significant, painful, or more costly to treat.

Kittens have 26 teeth, while adult cats have 30. That equates to a lot of dental care! Periodontal disease is considered the most prevalent disease in cats three years of age and older. Often there are no obvious signs of dental disease. Most cats with dental disease still eat without a noticeable change in appetite!
CALL NOW TO SCHEDULE YOUR CATS NEXT VISIT

5 MINUTE FROZEN DOG TREATS
When you can no longer get any more peanut butter out of the plastic jar, toss it in the freezer. Once frozen, cut the container in half and let your pup enjoy!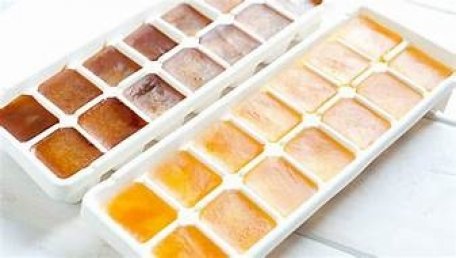 Freeze chicken or beef broth in an ice cube try and give your pup a couple on a hot afternoon.

Scoop canned dog food into their favorite rubber toys and freeze.



All of these frozen treats are quick and easy when you are short on time but messy so make sure to give them to your dog in the yard or on the porch.
THEIR OWNERS PERSONALITIES?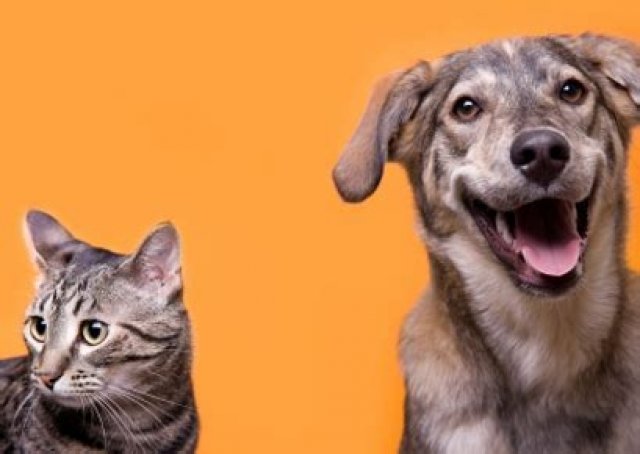 This is one of those nature vs. nurture questions, with a twist. Your pet doesn't actually share your genetics, but if you selected your pet it's possible you consciously or subconsciously selected a dog or cat that's a lot like you. It's also possible, that no matter how you acquired your pet, the two of you have become more alike in personality over the years.
Both dogs and cats can take on personality traits of the strongest personalities in the house. Whether it is a rowdy little boy or an introverted adult. Sometimes gender plays a role too. Pets that favorite certain males or females in the house can take on traits to get the attention they crave. Maybe it's less attention or tons that they seek.
Scientists that have conducted surveys found that both dog and cat owners shared such personality traits as happiness, intelligence, independence, and sense of humor with their pets. Just like with human children, our furry children are probably more alike than we are aware of. For fun, ask someone who is close to you both and see if they notice your shared personality traits.

TO THROW MY DOG INTO THE POOL WHEN THEY WON'T GO IN ON THEIR OWN?
This will only cause trauma in your dog and might scar it for life. Instead try carrying your
dog in your arms and walk into the water until too deep for it to touch the bottom, but still not too far from the edge. Then slowly put them in the water and make them swim to the shore on their own. Repeat this a few times, and your dog should begin to feel a little safer about the water.
But if your dog is still uncomfortable, then you might have to resort to a little bribing with their favorite treats. Some dogs are just not going to enjoy the water and that needs to be ok too.
TO SKIP A ROUTINE VET VISIT FOR MY CAT?
Cats are masters at hiding illness. Cat's natural behaviors make them excellent at hiding how they feel when they are sick or in pain. Your cat could be developing a health condition long before you notice anything is wrong.
NOT WORRY ABOUT THE SIZE OF MY CAT'S LITTER BOX?
The litter box should be at least one and half times the length of the cat. If you're unsure, you should pick the bigger size.
Most cats, particularly our larger or more overweight friends, cannot comfortably fit in or maneuver in a commercial litter box. The high sides may also make it difficult for older cats or those with arthritis to get in and out of the box. A good, inexpensive alternative is to purchase a plastic box used for under-the-bed storage — these are big enough to allow cats to comfortably get in, dig a hole, and then cover up their business.
LET MY DOG DRINK SALT WATER?
When a dog ingests salt water, the excess salt draws water from the blood into the intestines, leading to diarrhea, vomiting, and dehydration. Salt water also disrupts the fluid balance in your dog. Dogs with toxic levels of sodium in their systems have a mortality rate higher than 50 percent, regardless of treatment.

MEET GABBY PLACE OUR AUGUST 2020 PET OF THE MONTH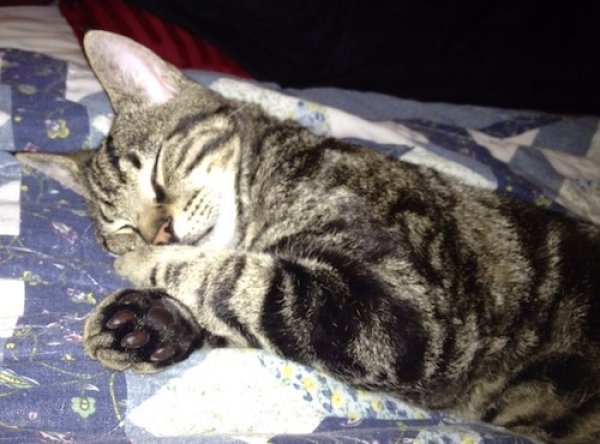 Hi my name is Gabby and I am an 8 year old domestic shorthaired kitty who was adopted from foster care. I love to play with my mouse toys and lizards. My sister, Sammy, is my favorite playmate though. To get her to play I pounce on her when she is not expecting it! Mom says I am a curious girl who is into everything. Don't tell Dr. Daniels, but my favorite treats are cold cuts. I am so loved and spoiled that I sleep anywhere I want AND I have 2 cat trees.
YOUR PET COULD BE OUR NEXT PET OF THE MONTH
To enter your pet into our monthly drawing to become Pet of the Month: Stop by our office and fill out a quick form telling us why your pet deserves to win. Or email us at info@largovet.com and we'll email you the form.
Winners receive a gift for you and your pet, a gift certificate to Largo Veterinary Hospital, a photo and feature in our newsletter, and your pet's name on our sign in front of the hospital.