SFR is proud to welcome back:
Eleanora Amendolara
presenting
Illuminating Your Reality, Awaken
Your Soul
Peruvian Chumpi Illumination (CHILL) Stones
~A One Day Intensive~
Sun. Oct. 25t
h* 10 am - 4:00 pm
Learn to use the Chumpi stones, the sacred tools of the Andean shamans.
Join this one-day workshop with master healer and teacher Eleanora Amendolara and get an introduction to the mountain energy of Peru and the basic principles of sacred geometry. You'll discover how to use the Chumpi stones as tools for powerful self-healing.

Eleanora's pioneering approach to healing is called Chumpi Illumination (CHILL). She teaches you how to use the Chumpis to create portals of healing and awakening that mirror the architecture of the Universe. When you sit in these divine gateways, you connect to your own sacred center and enter into relationship with the Greater Reality.

This introductory workshop will include:

• An exploration of the energy of each Chumpi and their connection to the twelve facets of human consciousness

• Opportunities for hands-on work with the stones and an introduction to CHILL's sacred geometric forms

• Training in muscle testing that enables you ask the body questions that can guide a healing

• How to use the Chumpis for purification, cleansing rituals, and to activate personal power

• Integration of other healing modalities and wisdom traditions, including sound healing and astrology

• An invitation to journey deeper into Chumpi Illumination at the Sacred Center Mystery School in Warwick, NY

Eleanora has been welcomed into the homes of Peruvian shamans and Q'ero elders for decades. She weaves ancient wisdom with her passion for helping us understand how to thrive in modern life. Now, more than ever, we need what CHILL has to offer - the ability tap into the intuitive powers of spirit, the wisdom of the body, and the embrace of Pachamama, our beautiful Mother Earth.

Introductory Class Only: $175
Eventbrite https://www.eventbrite.com/e/116562155545
Limited Space to the first paid 8 people who register
Due to the Covid19, everyone attending will be asked to sign a waiver of health & Temperature check will be taken upon entering and face coverings must be worn.
To register and other options to pay email us at shamanicfirereiki@gmail.com
Location: SFR Soul Haven, 56 West 45th St. Suite 1702, Midtown, Manhattan
It is Shamanic Fire Reiki's privilege to welcome back our teacher Eleanora Amendolara, This is the perfect time for you to meet her and really bond and learn about these Chumpi Stones as they energize power and allow the transmission of Munay or unconditional love accompanied with mountain & earth energy. They also work energy in our body "energy centers" accompanied with the "Apus" sacred Andean mountains of Peru . Working with these energy belts to restore and empower, protect and ground us.
Sharing now our home, SFR Soul Haven, we have the pleasure to have Eleanora continually teaching with us as we enter and learn all levels of Chumpi Illumination.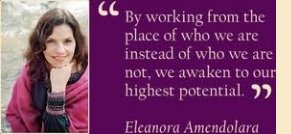 Master healer and teacher Eleanora Amendolara has been visiting Peru for nearly two decades. She has spent much time with the Q'ero and the indigenous teachers and medicine people of the Andes.
Each year she leads at least one adventure to the Sacred Valley and the mountains that surround the city of Cusco. Using the Peruvian Chumpi stones Eleanora has developed a pioneering healing system called Chumpi Illumination (CHILL) which she teaches at the Sacred Center Mystery School. CHILL includes aspects of Andean teachings, sacred geometry, and spiritual alchemy.
The Making of Chumpi Stones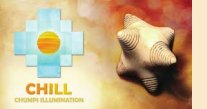 Feel free to see the Chumpi Stones Creation- Video from YouTube Artist Betty Kispet Kilka demonstrates how she handcrafts Chumpi Stones at her gallery in Cusco, Peru. She also explains the origins and purpose of these ancient Andean healing stones.
These stones are the foundation of CHILL: Chumpi Illumination, the transformational healing & awakening system taught at the Mystery School at the Sacred Center in Warwick, NY.
Eleanora invites you into her worlds: the Sacred Center in Warwick, NY and the Sacred Valley in Peru. To find out more click on link below.
http://www.sacredcenter.net/articles.html
Gateways to Healing and Transformation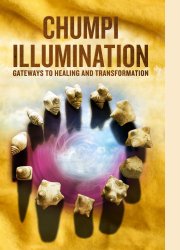 Her books include a memoir, Standing Naked in Rose Petals, and the upcoming Chumpi Illumination: Gateways to Healing and Transformation. This highly anticipated guide to CHILL includes a card deck that allows you to work with the energy and potential of the Chumpis.
Offering individual healing sessions and group classes both in New York City and in Warwick, NY, Eleanora combines shamanic practices with wisdom traditions from around the globe.
Eleanora can be reached at www.sacredcenter.net
or call 845-987-7846