You may be wondering why I bring up
a topic so unrelated to blues music...well, its not as simple a word as it sounds. Though clearly the pandemic has disrupted things for those who are dating, some of us may be struggling with "what date is it?" This past week, my daughter who is a high school senior commented, "I can't believe it is October already!" We chatted some about how everything seems to just be muddled together. So keeping track of the date often is challenging. Honestly,
it helped me to hear a young person expressing the same thing I am feeling. For her with competitive band season cancelled, major events like
homecoming off the table, and a
number of HS football games canceling at the last minute,
it seems easier to
just do things as they come. A lot of
days just feel like sameness as we mark the date. Hopefully all of you are finding ways to make peace with the current situation. Ozark Blues Society sends you best wishes for wellness and we can all join together in hope for a better tomorrow.

This week has a new "Mark Your Calendar" article sharing the exciting news that 2020 IBC Solo winner, Hector Anchondo, is coming to NWA for a couple of performances. I had the luxury of meeting Hector at IBC finals and hearing his performance. He is the real deal. If you have the ability to catch him in either Fort Smith of Eureka Springs,
it would be time well spent.
Also of note, Brick Fields October 4th Sunday Gospel Brunch has unfortunately been canceled. Please check out the Artist support article below to find out how to follow Brick Fields for all their updates. Finally, we are in the last two weeks for those wanting to enter the Blues Music Awards.
And remember, for those a bit more adventurous, some local venues are offering limited (mostly outdoor) live music so be sure and follow your favorite artists and venues so you don't miss these limited opportunities.
We are thankful for venues like Georges Majestic Lounge who are trying to
find ways to reunite artists and fans in safer, controlled environments.
If you are a local blues artist and would like to share your information, please click the link below to emai
l Sandy.
And always remember, this is YOUR newsletter! Please send
feedback or suggestions our way. You can reach me by email at the address below. We appreciate our readers and want
to see
your ideas included!
Mark Your Calendar!

2020 IBC Solo/DuoWinner

Hector Anchondo

coming to Arkansas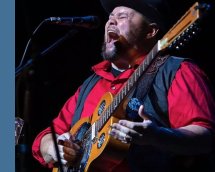 Be sure and mark your calendar so you don't miss this amazing artist.
Hector will be performing at on October 16th with Ralph Hert at the 906 Lounge in Ft Smith and will be at The Grand Tavern in Eureka Springs on October 17th.
Hector describes his blues style as

"

eclectic," noting, "if you listen close you can hear a little bit of everything in there." He goes on to say, "From the beginning I wanted to develop my own sound and I always heard that it was very hard to do, so I've gone to great lengths to try to achieve that, so I listened to everything, I figured that'd be on of the ways I could get there."
Watch here next week for a full interview with Hector, as we discuss his experiences as a blues musician, winning IBC, and navigating the world of corona virus performances.
To learn more about Hector, check out the links below.
Final Two Weeks

Blues Foundation

Blues Music Awards

2021

Submissions Open

From the Blues Foundation:
All musicians are invited to submit their Blues recordings for consideration.
Blues music released between November 1, 2019 and October 31, 2020 is eligible for consideration for a 2021 Blues Music Award Nomination.
You may now formally submit your album or minimum 6-song EP for consideration via our online serviceher
e.

This year, we have added the opportunity to submit a single for "Song of the Year" consideration even if you do not have a full album or EP released. To be eligible for submission, your single must be professionally released to the public for the first time between November 1, 2019 - October 31, 2020 and may not be part of a larger EP or full album release. To submit a single for "Song of the Year," you must contact Joe Whitmer at joe@blues.org directly. Singles may not be directly uploaded to the online submission platform without a special code.
Submission fees and deadlines

October 1- October 15, 2020
$225 per album or EP submission submission / $125 per song submission
The submission process officially closes on October 15, 2020. You must upload your music and artwork and complete payment for your submission transaction no later than OCTOBER 15TH at 8:00am CST to be considered for a Blues Music Award nomination.
All music must be uploaded as a WAV file with album artwork uploaded as a JPEG or PDF file. If you need assistance with uploading your music, album artwork, and/or liner notes, please contact Joe Whitmer at joe@blues.org.
Support Options

For Local Artists

Please check this section of the newsletter weekly for ideas of how to support local musicians and venues. Information may be submitted by all readers, though if reporting for your favorite musician or venue, please confirm the accuracy of the information you are providing.
All submissions will remain posted with new entries being added to the top of the list each week and will run until the music calendar relaunches.
*****
Brick Fields
Blues Therapy Live Streams are paused for now. Rachel invites you to check out her segment produced as part of the
Pine Bluff Summer Sets Series. The series highlights Blues and Soul artists that hail from Pine Bluff and includes five artists: Karen Wolf, Rod Clemmens, James Tail Dragger Jones, Joe Pitts, Bobby Rush and Rachel Field. You can find the Summer Sets Series LINK HERE.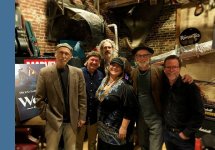 We also have two stores on our website one for music merchandise and another for Blues Therapy handmade items such as essential oil blends, Jewelry, tie dyes, bath salts, body butters and more.
Thank you for your support.
I pray that each of you and your families are all doing okay through this.
Brick Fields
Booking Call: The Brick House 479-846-4668
*****
Buddy Shute and the Motivators
Brenda Baskin shared the following update: If memory serves, the last time our band played in public was March 6th in Eureka Springs. It was a nearly perfect night. We haven't played since—in fact, we've hardly seen
each other. Every once in a while, someone in the band will send a message saying how much they miss the others and we all gripe and agree.

BUT...what we have been doing musically is finishing up our new album. Fine tuning, artwork, finalizing. That's what's kept us happy and looking past canceled gigs and shuttered venues. It's been a labor of love for almost two years. And now, it's about to be released.
"Bar-B-Que" is the latest album from Northwest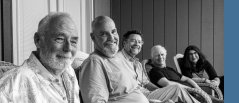 Arkansas' own Buddy Shute and the Motivators. Fourteen Tracks and a lot of love. Recorded, mixed and mastered by Chris Moore at East Hall Recording Studio in Fayetteville. The incredible Rachel Fields lends her vocals to a couple of tracks, and the song "I Been Changed" (aka "Angels in Heaven") was beautifully enhanced by the voices of Rachel, Ashtyn Barbaree, Dawn Cate-Bonner, Janna Falkner-Perry, Ashley Keylor, Kendra Kirklin and Sarah Loethen. Fronted by Buddy Shute (vocals, guitar), the Motivators are: Brenda Baskin (vocals), Mark McGee (harmonica), Steve Baskin (bass, vocals), and Randy Reese (drums). Keith Hubbard was named an honorary Motivator, and his distinctive keyboard playing can be heard throughout. http://www.buddyshute.com
Best of all...we're getting together to rehearse!
Best wishes from Buddy Shute and the Motivators
Facebook: Buddy Shute and the Motivators
*****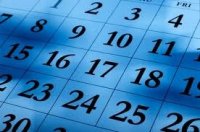 SUSPENDED

Please enjoy the following listings comprised of bands, venues, and/or organizations that support Ozark Blues Society. Always check with individual venues for event details and schedule changes.
Please Check Back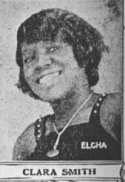 Today's show features music performed
by Clara Smith and Sonny Thompson

"Music doesn't lie. If there is something to be changed in this world, then it can only happen through music"
Jimi Hendrix

Blues Education Supporters
Thanks to the following for their support of blues education.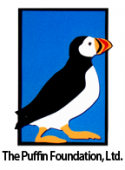 Check Out these regular local radio programs

"The Generic Blues Show" hosted by Paul Kelso airs every Friday night at 9pm on KUAF 91.3FM
Rockin' Hog Radio presents "Sunday Morning Blues" from 8am to 10am every Sunday
LINK
Get Involved with the Ozark Blues Society

Annual membership levels begin at $15 and give you so much in return, including meeting new friends while enjoying the best blues artists in the area.
By being a member of The Ozark Blues Society of Northwest Arkansas, you are helping to support the Arts and to preserve the Original American Art Form known as The Blues.
Membership Benefits Include:

Weekly E-newsletter
Opportunities to win tickets to events
VIP seating at events (when available)
Discounts on OBS merchandise
Social networking – meeting other people who also love the blues
Opportunities to volunteer on OBS committees and at events
Ability to attend board meetings and vote on upcoming organizational issues and elections
Visit our Website to renew or join! Ozarkbluessociety.org