Astro Forecast
Astral Awareness & Insight by Gaia
(10/31) Taurus Full Moon conjunct Uranus: Unquenchable Lust for Life

"Love is the lotus, lust is the mud the lotus arises out of."

So wrote the mystic Osho, comparing

Lust to the fertile, dark mixture of soil and water that mud is. It births the lotus, a symbol of love, rebirth, and wholeness. In a year of loss, fear, uncertainty, and deprivation, this revolutionary Full Moon in Taurus is an invitation to discover the transformative power of Lust. Taurus embraces all that brings pleasure and vitality to our bodies-mind, worn out by these unsettling times. To sink into our own deepest yearnings, into our murky sensations, we listen to our unique bodily wisdom. In such a way, we feed our inner lotus so that it can bloom, for such is the effect of listening and follow the call of our senses. In this Full Moon background is the ongoing Saturn-Pluto-Jupiter conjunction, which has constellated the halting and decay of the pillars of life as we knew it.

Reading the word Lust in such a dignified state might awake internalized religious voices that respond to this invitation with judgments and fears. Know that the time is right to notice how they manifest in our bodies, perhaps in a sudden tension or dismissing. Elevating the experience of Lust and freeing from the sinful association is the invitation of this Full Moon that symbolizes the transformative experience of the signs of Taurus and Scorpio. Moon and Uranus in Taurus point at the importance of the earth element, associated with values and sensory pleasures that we might cultivate with fresh eyes, skins, ears, and perception. The prominent presence of barrier -breaker Uranus suggests that the time is right to embrace the quest for freshness and experimentation. Uranus represents flashes of insights, sparkles of light in the dark, unpredictable yearnings for awakenings from dullness. This Full Moon energy is like the wind that clear that stale air is filled with dusty values that belong to the past.

Moving at the speed of light, or a dark sky stricken by the jolting energy of lightning, are phenomena related to Uranus that open our horizons to different possibilities. Surprisingly though, they also relate to the ancient meaning of the word Lust. Aside from the sinful connotation based on patriarchal and religious values, I found Lust various meaning to be pointing at experiences that brings radiancy. Luster, illustrious, illustration, all contain Lust. In Old English, Lust meant "desire, appetite; inclination, pleasure; sensuous appetite," or "one who feels intense longing desire." The root "Las" is found in the Latin "lascivia," or lascivious, which means "lewdness" but also "playfulness, fun, frolicsomeness, jollity." The word luster comes instead from Latin lustrare "spread light over, brighten, illumine," which is related to lustrum "purification" coming from the root *leuk-stro- "light, brightness." And illustration

, illustrious,

refer to the Latin "illustris" which means "lighted, bright, brilliant;" as well as "distinguished, famous." While there are different threads surrounding Lust, one suggests that which shines with light brings radiancy and brilliancy, is also joyful and playful. And how do we feel when we bring satisfaction to a long-held desire? How do we feel when listening to the yearning of our bodies for a delicious meal? Or for a time in a nature, by a lake, or in a park, or in contemplation of our apartment`s plants?

Lust, as an experience of gratification and pleasures in a Taurus style, is the generative mud that births inner radiance, gratification, and vitality, back at a time when despair, grief, and loss inevitably affect our lives and the planet. That the Sun is in Scorpio's sign suggests the potential for deep transformation such seemingly simple experience can bring. When we feel safe and loved in the embrace of our lover when in nature, we can be transformed. Such powerful experiences burn away stale values and push us to embrace new flavors that are as spicy and intense as the depths that Scorpio knows so well.
The German language has the word Lust-garden to indicate "pleasure garden," as well as "wander-lust," which means the desire for wandering and exploring. The time is right to take some time to sense and feel inside ourselves; what is our complex, beautiful body-mind-spirit lusting for? What is our skin lusting for? What are our eyes lusting for? In this complex, dramatic time, this full Moon invites us to allow our bodies to take some step into "small" revolutions, such as experiencing something anew and to be fully present to a lust-bath that can support us in these uncertain days.

Perhaps, some are "food-lusting," rediscovering the enjoyment of a recipe, or the taste of a warm, fragrant fresh bread, or the pleasure of new food that we were curious to try. "Nature-lusters" may be giving in to "bathing" into the liquid beauty of fall colors or becoming intoxicated by the scent of the moist soil from the rain that reminds us of the seasons' fragile cycle.
"Moonlusters" and "Starslusters "are perhaps seeking the beauty and uplifting experience of staring at the unfazed magnificence of the stars and the Moon, illuminating the night sky. Or what about "Touch-luster" and the pleasure to slowly caress and sense our loved one's hand, or your own? And one that is all so simple and yet so crucial is the practice of Breath-lust, the pleasure of experiencing life-giving air flowing deeply inside ourselves.

In these words and practices, we break away from the cultural judgment embedded in our language, taking advantage of Uranus's presence. He awakens us to the enriching and straightforward pleasure of Taurus, of that which can be seen, touch, felt, taste, and eaten, and that like mud can give substances to our starved soul.

This Full Moon might also indicate unpredictable events related to Uranus' presence, which on a collective level can symbolize unusual events relating to the sky, such as winds, lightning, or explosions, internet break-downs, and outbursts of energy.


(11/3) Mercury turns direct square Saturn
Mercury retrograde (for more on this cycle, please refer to October post) is turning direct on November 3, in a challenging square to Saturn until November 10. This configuration suggests that Mercury themes such as communication, exchange of messages, or agreements, counting of votes, will require a great deal of patience and seriousness and might stall for a while given Saturn's presence. Changes in decisions are also possible, and meaningful truths might be revealed. During the long square to Saturn, there might be contentious situations that might be best addressed with careful considerations or that might be resolved as Mercury moves forward and passes the point where the retrograde started, 11 Scorpio, on November 19.


(14-15/11) Mars Direct + New Moon in Scorpio

The fiery and might long Mars retrograde in Aries will finally move change direction and move direct on November 13. This happens just a few days before the Moon meets the Sun in the most intense new Moon of the year, the one in the sign of death and rebirth. This is the first new Moon where all the planets are moving in direct motion since March, marking a time of reflection, mourning, dive into our visceral scorpionic depths. There, in this sacred land of rich darkness, in the depths of the cave, we might meet the salty tears of loss that wash away what remains of these past times to prepare for the new phase that awaits in December.

Scorpio's New Moon invites us to a cathartic journey into our mysterious depths, into darkness, and into our most audacious and secret emotions and desires. At this new Moon, the time is right to retreat and release all that is ready to be let go, perhaps turn into a small fire that burns the past into ashes leading to a rebirth. Scorpio's time might feel overwhelming if we try to run away from the intense journey this sign will be constellating. As this time is connected with death and rebirth's unchangeable law, we might hold in our compassionate awareness the losses we have experienced. To honor death, to embrace our losses with gentleness and patient allows us to make space for a more authentic and vivid lustful life to come to bloom after this year.

This purifying time allows us to replenish our drives and intentions and to slowly move forward again as fiery Mars in Aries will be resuming its natural pace close to the end of the month. This New Moon marks the beginning of the eclipse period that will culminate with a lunar eclipse on November 30 and a dreamy and confusing Neptune station. With the eclipses and the Saturn-Jupiter conjunction in Aquarius at the Winter solstice, the sky gives us time to mourn, heal and prepare for the significant shifts that await us as new ideals are likely to take hold in our collective.

With the soothing words of Mary Oliver, I wish you all a replenishing month, as we awaits a return to grace in our world.



When I am among the trees.




When I am among the trees,


especially the willows and the honey locust,
equally the beech, the oaks and the pines,
they give off such hints of gladness,
I would almost say that they save me, and daily.

I am so distant from the hope of myself,


in which I have goodness, and discernment,
and never hurry through the world
but walk slowly, and bow often.

Around me the trees stir in their leaves

and call out, "Stay awhile."


The light flows from their branches.

And they call again, "It's simple," they say,


"and you too have come
into the world to do this, to go easy, to be filled
with light, and to shine."
Thank you for reading this astro-report. Please note that this is a general description of the upcoming and unfolding planetary weather. To know more about yourself and the 'seasons' you are experiencing and what is up for renewal in your own life, you are welcome to reach me at gaia@astrothink.com for a personal and more accurate astrological reading based on your natal chart, calculated with your time, place and date of birth. Couples readings are also available.

Consider giving the gift of astrological insight! Gift certificates are available for astrological readings for your loved ones. I offer 30 minutes, 1 hour, and 1 hour and 45 minutes for individuals, or couple readings. Happy to provide you with personalized gift certificates and answer your questions.

Please reach me at gaia@astrothink.com
Moon pictures by Gaia www.instagram.com/astrothink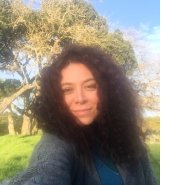 Gaia Somasca is a professional astrologer in private practice and therapist-in-training with a deep interest in psychological and humanistic astrology.
Her rich background includes extensive astrological studies in astrology in NY and London, Jungian psychology, dreamwork, focusing, mindfulness, eco-psychology, and nature-bonding practices.

In 2014 she completed the Master Degree in Cultural Astronomy and Astrology at the University of Wales, and she has achieved Level 3 certification with NCGR. (National Council for Geocosmic Research)
She offers astrological consultations in person in the Santa Cruz Mountains, or via Skype. With her holistic approach to astrology, she provides guidance inspired by the rich symbolism and wisdom of the sky and nature aimed at self-understanding and personal growth.
Gaia is also a photographer exclusively focused on sharing the beauty of Moonrises and Moonsets.

Visit Gaia: www.astrothink.com