Saturday, Nov 28 & Sunday, Dec 27 at 4:30 pm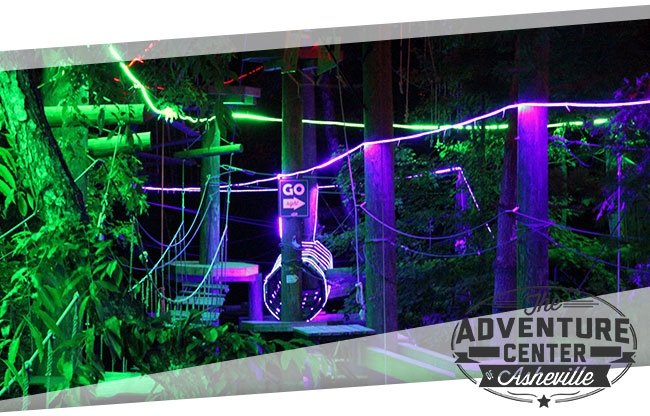 Climb the Treetops Park during sunset and watch as our 15,000 lights pop on to illuminate your aerial obstacle path. With over 6 aerial trails, It is a truly a magical experience for ages 4 and over. Bring your friends or family for this fun Holiday celebration. Reservations are suggested at 877.247.5539 or at adventureavl.com. For more information, click here.





KOLO Bike Park

Nov & Dec Fun!

access for $10 all day on Sunday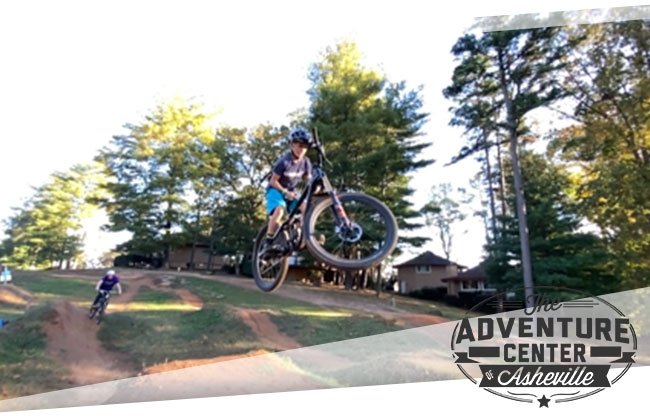 Check out the first Mountain Bike Park in Asheville with miles of trails, 2 pump tracks, a jump line, skills area, Littleville bike playground, step downs, gap jumps and small & big tables. It is a mountain bike sampler pack for all skill levels.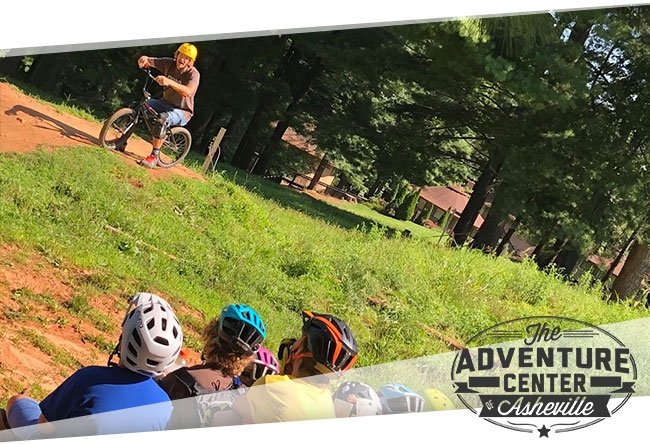 During the amended school schedule, join the Kolo Afterschool Bike Club to grow your skills and enjoy fun afternoons on bikes! Spend the afternoon working on bike handling and riding all the trails and features of the park. Students must be comfortable riding bikes off-road, as this is not a club to teach kids how to ride or for beginners.
Kolo is excited to be able to offer local students a great afternoon activity in an open-air environment on over 100 acres. Come shred and enjoy mountain biking with us!
Ages 9-15 years old: Big Senders Club from 3:00 pm-6:00 pm

Ages 5-8 years old: Little Rippers from 12:00 pm-3:00 pm

$250/month, Nov 5-24, Tuesdays & Thursdays only
Limited spaces available! Reservations are required by calling our office at 828.225.2921 or
online here.
Fall Saturday Shred Sessions
!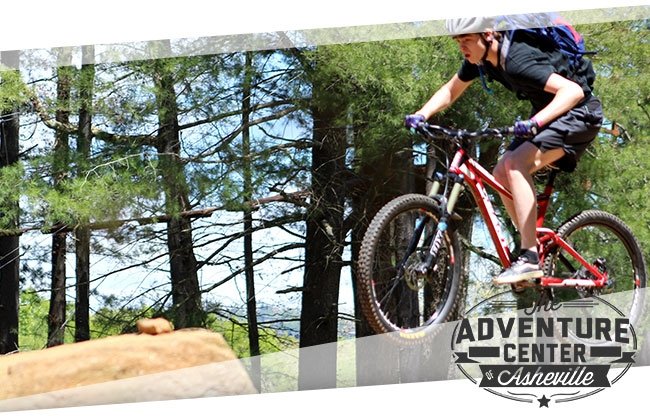 Join us Saturdays this Fall from 10am-4pm for our awesome Fall Shred Sessions! These outdoor facilitated programs by experienced mountain bike counselors are for riders ages 8-15 to refine their bike skills, build confidence on pump tracks, berms and jumps and have fun with other mountain bikers. Campers must be comfortable riding bikes on purpose built and natural trails and pump tracks.
Ages: 8-15 years old

Times: Saturdays 10am-4pm

Dates: November 7, November 21

$65/session
Limited spaces available! Reservations are required by calling our office at 828.225.2921 or
online here.
Great Gifts for your Family & Friends
Annual Passes & Gift Certificates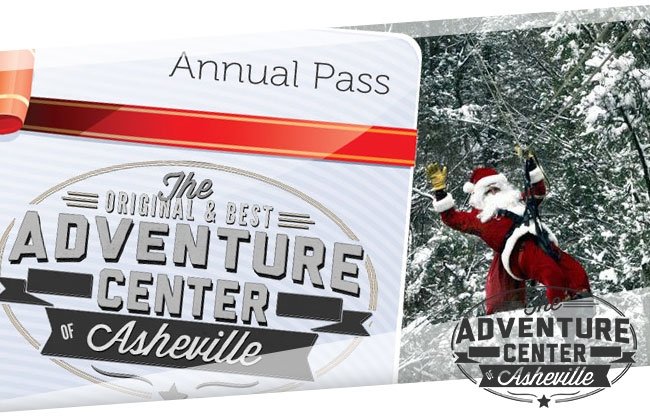 Since we are open all year, the Annual Pass is a great gift this Holiday Season!
The Treetops Adventure Park/KidZip Annual Pass is the best value for the most fun all year long. Enjoy unlimited climbs at the Asheville Treetops Adventure Park and zipping at KidZip for an ENTIRE YEAR. The annual pass is $199/person and cannot be combined with any other discount offers or coupons. It continues to be non-transferable. You can follow these links to purchase Treetops Adventure Park & KidZip Annual Passes or Kolo Bike Park Annual Passes
or by calling our office at 828.225.2921.
Gift Certificates are also available!

They don't expire and can be used at any of our adventures!