This week's edition is coming to you early since I will be traveling all day on Friday. The board of directors of Ozark Blues Society wishes everyone a safe and HAPPY Thanksgiving!
Check out the various articles this week. They include a link to a classic video featuring Son House and Buddy Guy.
We also want to thank Kevin Bonner for stepping forward to be our CD reviewer. We are looking forward to future articles from Kevin featuring a variety of rising blues artists. For artists and fans in our area....
please send us your information. We would love to have more information on how everyone is doing and what is
(or isn't yet) on your horizons.
Another reminder (again) to please
be thinking about potential nominees
for officer positions coming up
at our next election.
Positions open for election in 2021
are president and treasurer.
If you are a local blues artist, venue,
or fan and would like to share your information, please click the link
below to emai
l Sandy.
And always remember, this is YOUR newsletter! Please send
feedback or suggestions our way. You can reach me by email at the address below. We appreciate our readers and want
to see
your ideas included!
Check it Out!

Live at the Aud

Livestream

Thanks Buddy Shute for sharing info on another option for everyone to stay connected and to keep Bluesin'!
Buddy Shares....Ron Sumner is making use of the empty Eureka Springs Auditorium by streaming concerts. It is very professionally done and I'm sure lots of OBS folks would like to participate. The Motivators will be streaming live Dec. 3rd, at 7pm and available for viewing anytime after on youtube under LiveAtTheAud
Check out this awesome piece of blues history.
Son House, Buddy Guy, Camera 3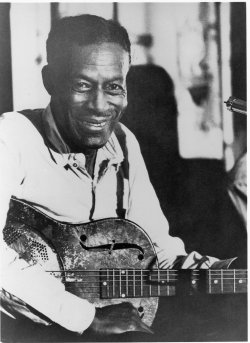 Thanks for sharing, Liz Lottmann!!
Liz Lottmann shared the news of
an upcoming epic movie that focuses
on Billie Holiday. The release date
is scheduled for February 12 and features Grammy-nominated actress Andra Day in the role of Holiday.


Check out the Vanity Fair article about the movie HERE.
Looking for Ideas

for your

Next CD Release?

Liz Lottmann shared a resource
she likes called Disc Makers.


They offer a number of helps for artists as they plan, record, produce, and market their music. Check out their FREE Guides and Catalogs for ideas and for those looking for additional support in building your brand, check out the SPECIAL OFFERS. Or just check out their site at WWW.DISCMAKERS.COM.
Support Options

For Local Artists

Please check this section of the newsletter weekly for ideas of how to support local musicians and venues. Information may be submitted by all readers, though if reporting for your favorite musician or venue, please confirm the accuracy of the information you are providing.
All submissions will remain posted with new entries being added to the top of the list each week and will run until the music calendar relaunches.
*****
Brick Fields
Blues Therapy Live Streams are paused for now. Rachel invites you to check out her segment produced as part of the
Pine Bluff Summer Sets Series. The series highlights Blues and Soul artists that hail from Pine Bluff and includes five artists: Karen Wolf, Rod Clemmens, James Tail Dragger Jones, Joe Pitts, Bobby Rush and Rachel Field. You can find the Summer Sets Series LINK HERE.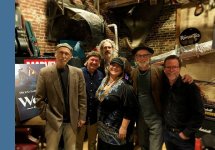 We also have two stores on our website one for music merchandise and another for Blues Therapy handmade items such as essential oil blends, Jewelry, tie dyes, bath salts, body butters and more.
Thank you for your support.
I pray that each of you and your families are all doing okay through this.
Brick Fields
Booking Call: The Brick House 479-846-4668
*****
Buddy Shute and the Motivators
Even among the restrictions we have been able to get some gigs in. The feedback on our latest CD, "Bar-B-Que" has kept us happy and looking past canceled gigs and shuttered venues. We have been receiving feedback on our album BAR-B-QUE from all over the globe... Russia, France, the Netherlands, an island off the coast of Africa as well as national radio shows.
As bad as things are we do have a lot to give Thanks for... I just might have some Bar-B-Que for Thanksgiving, Buddy
***
"Bar-B-Que" is the latest album from Northwest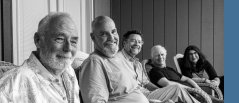 Arkansas' own Buddy Shute and the Motivators. Fourteen Tracks and a lot of love. Recorded, mixed and mastered by Chris Moore at East Hall Recording Studio in Fayetteville. The incredible Rachel Fields lends her vocals to a couple of tracks, and the song "I Been Changed" (aka "Angels in Heaven") was beautifully enhanced by the voices of Rachel, Ashtyn Barbaree, Dawn Cate-Bonner, Janna Falkner-Perry, Ashley Keylor, Kendra Kirklin and Sarah Loethen. Fronted by Buddy Shute (vocals, guitar), the Motivators are: Brenda Baskin (vocals), Mark McGee (harmonica), Steve Baskin (bass, vocals), and Randy Reese (drums). Keith Hubbard was named an honorary Motivator, and his distinctive keyboard playing can be heard throughout. http://www.buddyshute.com
Best of all...we're getting together to rehearse!
Best wishes from Buddy Shute and the Motivators
Facebook: Buddy Shute and the Motivators
*****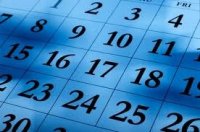 SUSPENDED

Please enjoy the following listings comprised of bands, venues, and/or organizations that support Ozark Blues Society. Always check with individual venues for event details and schedule changes.
Please Check Back

In this issue: 11/26/2020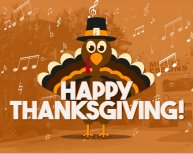 The "Listen" link below will take you to
today's show for
the featured music for whichever day you have time

"

Particularly with the blues, it's not just about bad times. It's about the healing spirit.

"
Taj Mahal

Blues Education Supporters
Thanks to the following for their support of blues education.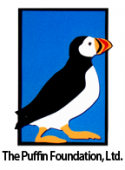 Check Out these regular local radio programs

"The Generic Blues Show" hosted by Paul Kelso airs every Friday night at 9pm on KUAF 91.3FM
Rockin' Hog Radio presents "Sunday Morning Blues" from 8am to 10am every Sunday
LINK
Get Involved with the Ozark Blues Society

Annual membership levels begin at $15 and give you so much in return, including meeting new friends while enjoying the best blues artists in the area.
By being a member of The Ozark Blues Society of Northwest Arkansas, you are helping to support the Arts and to preserve the Original American Art Form known as The Blues.
Membership Benefits Include:

Weekly E-newsletter
Opportunities to win tickets to events
VIP seating at events (when available)
Discounts on OBS merchandise
Social networking – meeting other people who also love the blues
Opportunities to volunteer on OBS committees and at events
Ability to attend board meetings and vote on upcoming organizational issues and elections
Visit our Website to renew or join! Ozarkbluessociety.org