I suspect many readers of this newsletter are MORE than ready to get back to enjoying live music. A number of my local music loving friends have shared their excitement about receiving the Covid vaccines and how they are counting down the days or weeks until they feel able to once again get out and mix with others and enjoy live music. To reinforce this movement, this week we have restarted our live music calendar. By my own admission, it still offers slim pickins' in local live event listings...but you can help! Please use the email at the end of this column to submit live, local events that you know about that are not listed. Let's all work together to help jump start these listening opportunities as we support local artists we love!


Read on for a continuing group of interesting and informative articles. New this week is an article about a radio program about delta blues put out by Arkansas State University. Also, if you missed last week's PREMIER edition of a new feature article,"Kevin Bonner Reviews," you should be sure and catch it this week! Also, the International Songwriting Competition's "People's Voice Vote" remains open till April 7th. This is your chance to have have your voice included in the selection of the 2021 ISC People's Voice Winner.


Other articles back this week include information about The Jeff Horton Band's release of an all originals album. Check out the article below to find out about Jeff, the band, and the new album, "These Blues Are Mine!" Also, don't forget to "Mark Your Calendar" for the dates of the 3rd Annual Fayetteville Jazz Festival. Check it out below to find out more.
Also running again this week, are several articles. One highlights the U of A arts integration teaching conference that invited Ozark Blues Society to offer
a presentation. Finally, t
he article announcing the finalists in the International Songwriting Competition
has been combined with the
People's Voice Voting article.
Always remember, this is YOUR newsletter! Please send
feedback or suggestions our way. You can reach me by email at the address below. We appreciate our readers and want
to see
your ideas included!
Mark Your Calendar

2021 Fayetteville

Jazz Festival

Blues, Jazz and Gospel lovers should mark their calendar to attend the 3rd Annual Fayetteville Jazz Festival.
Read on below for more information!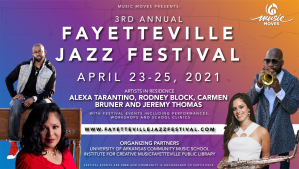 Music Moves Presents the Fayetteville Jazz Festival
Featuring Artists in Residence Alexa Tarantino, Rodney Block, Carmen Bruner, and Jeremy Thomas
Friday, Saturday, and Sunday
For more information, contact:
Chris Teal, Fayetteville Jazz Festival Director, Institute for Creative Music Director (509) 230-0688; or,


Anthony Ball, Music Moves Director, (479) 595-9109
Kevin Bonner Reviews

BOB MARGOLIN:

STAR OF STAGE AND SCREENS

Hello fellow Kitty Cats and Jammer Kids. It's your friend Kevin B. here to review the latest release from the one and only Bob Margolin – the EP Star of Stage and Screens released by the VizzTone label group / BratGirlmedia.
A follow-up to his 2019 award winning all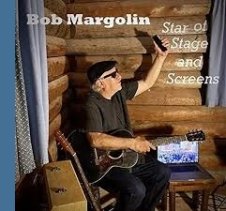 acoustic effort This Guitar and Tonight, the recorded at home Star of Stage and Screens and its six new original songs take swings at Covid-19, isolation and the halt of live performances. Bob lets his heartache, frustration and need to play take control here. The result is affecting.
The organic and unadorned production perfectly fits this EP's twenty-five minutes of music. At times claustrophobic, the sound is as important at setting the scene as are the words uttered and notes played. Just a man, his guitar and his truth. Raw emotion is palpable in these songs.
The titular opener begins the set by lamenting 2020's forced distance. Barbs are aimed at, among other things, bedroom video concerts and the disconnect they engender. You can feel his disappointment when Bob sings ". . . [a] house party now just means my house."
Having had the opportunity to play music and chat with Mr. Margolin [some BRUSH WITH GREATNESS moments for me], I adore listening to him speak. That makes the spoken word intro of the tune "After Party" tickle me greatly. On this bouncy, shuffling track Bob is looking forward to a time when live shows with crowds are a go and after parties are properly populated, a sentiment I'm sure all of us share.
"Let It Go" is my favorite track on this 6-pack. Letting us know things will get better, Bob has the words fall reassuringly from his lips like a fatherly pep talk. Further, as a drummer, even though there are no drums on this tune - or any of them - I just love the ½-straight / ½-swung (yes, I said swung) feel that propels the groove as the song rolls along.
The closer "March 2020 In Stop Time" takes up where the opener left off, exploring the unwelcome changes the pandemic has made to the live music life. It also perfectly points fingers in all the right directions, shining light on the some of the heartless wrongs done by those who would take profit from the misery brought on by the coronavirus. The heavy sighs that close the song are a spot-on reaction to these trying times.
If you are looking for some songs to get the party started, this is probably not going to be the album to get that done. Though the themes of the music are germinated in bleak soil, they all grow to a point of hope. But by capturing on tape a Blues master processing today's previously unimaginable challenges, Star of Stage and Screens is a cathartic release.
Until next time…
Kevin B.
Jeff Horton Band

Album Release

"These Blues

Are All Mine"

The Jeff Horton Band based in Bentonville, Arkansas definitely has
a passion for the Blues! For the last
10 years Jeff and the guys have
done their part in sharing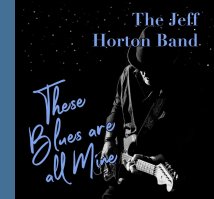 the Blues
Now, they're about to release their first all original album,
"These Blues are all Mine"!
Just like at their live shows, this album features a variety of Blues, from
the traditional to the contemporary there's definitely something for
everyone that loves the Blues.
Check It Out!

"6 Degrees of the Delta"

Radio Program From ASU

Sundays at 5 pm
#6DegreesoftheDelta is the idea that all modern music can be connected back to the Delta through 6 people or less. Based on small world theory and 6 Degrees of Separation, #6DegreesoftheDelta will provide good music with a good story and rich history to be enjoyed by everyone.
Listen on KASU-FM 91.9 and streaming globally on KASU.org, on the TuneIn Radio App, or by telling your smart speaker of choice to play KASU. Joins us for the fun!
For more information, click HERE
Teaching The Teachers

Blues Integration in
Classroom Curriculum
A few weeks ago, Ozark Blues Society's Blues in the Schools program received
a request to partner with the UofA
2021 "ARTful Teaching Conference"
by offering a virtual presentation.
The theme of this year's conference
is "The Art of the Story."
Since many schools and classrooms
are not able to offer full Blues in the Schools events even in non-Covid times, we felt this was an exceptional opportunity to grow our outreach to Arkansas pre-service teachers in support of our effort to Keep the Blues Alive. We quickly agreed to join in this program!


The conference is a month away and planning is underway. We have invited long standing OBS supporter, blues lover, and skilled youth educator, Jules Taylor, to present on our behalf.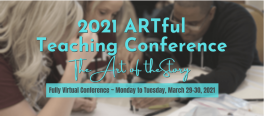 The title of the presentation will be, "Learning Through the Blues

to Tell Our Stories."

The presentation will be for teachers of all grade levels and Jules Shared the goal is to, "Learn about a pure American music form, The Blues and how it can help students tell their own stories. Within the rich layers of The Blues, this workshop will help you find simple techniques to integrate into the classroom. The Blues has a simple structure and rhythm, as well as a history and intention that facilitate a world of emotion and expression"
International Songwriting Competition
"People's Voice" Voting

This is your chance to be heard by casting a vote for ISC's People's Voice. The song with the most public votes will be the People's Voice winner, which is in addition to and separate from the regular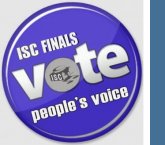 winners selected by International Songwriting Competition's (ISC) judge panel. Winners will be announced along with all ISC winners by April/May 2021.

Here are the finalists in the International Songwriting Competition "Blues" category:

• "All My Dues Are Paid" (Frank Bey) by Rick Estrin, Christoffer Lund Andersen, Kathy Murray, Frank Bey
• "Are You Ready Now?" (The Jagat) by Davide Pace, Manuel La Malfa
• "Barefoot Among Scarecrows" (Daniel Eriksen)
• "Chain Breaker" (John Nemeth) by John Németh, Jaki Taylor, Matthew Wilson
• "Come And Get This Love" (Avey Grouws Band) by Jennifer Grouws, Chris Avey • "Come and Take It" (John Nemeth)
• "Down To The River" (Zechariah Lloyd)
• "Godless Land" (The Lucky Losers) by Cathy Lemons, Kid Andersen
• "Scotch" Ft. Chelsea D.E. Johnson (Michael Wilford) by Michael Wilford, Joshua Litton, Colleen Lee Eccleston
• "Stand Up And Dance" (Missy Andersen) by Hattie Wilcox, Heine Andersen
• "Surrender"(Clarence Spady)
• "Tear Dust Blues" (Black Cadillac Kings) by Shane Thornton
• "Virginia" (Bad Mama's Blues Band) by Emily Pastuf, Zak Masoud, Jeff Swidowski
• "Weep & Moan" (Vanessa Collier).

A valid email address must be provided to cast a vote. Please note you may only vote once per day. Also, be sure to like ISC's Facebook page to stay current on updates.
******
2020 INTERNATIONAL

SONGWRITING COMPETITION

ANNOUNCES

FINALISTS
Nashville, TN, March 7, 2021 – ISC is very pleased to announce the 2020 finalists. A total of 324 finalists have been selected from more than 26,000 entries representing 158 countries throughout the world. ISC is the world's largest international songwriting competition and is designed to discover and promote professional and amateur songwriters who excel in the art of songwriting. ISC recognizes songwriters in all genres of contemporary music and gives away more than $150,000 in cash and prizes, including an overall Grand Prize of $25,000 in cash plus additional prizes.

Winners will be selected by a panel of iconic recording artists and high-profile industry executives. Click here for a complete list of judges. Winners will be announced in late April or early May as soon as the judges have completed the judging process.
ISC is sponsored by: Arturia; Audeze; Celebrity Access; Eventric; Fano Guitars; Fender Guitars; Gig Salad; iZotope; Lurssen Mastering; Merch Cat; Musicians Institute; Play MPE; PreSonus; SongU; Sweetwater; and TuneCore.

For more information about ISC, please email Candace Avery at press@songwritingcompetition.com or call 615-251-4441.
Support Options

For Local Artists

Please check this section of the newsletter weekly for ideas of how to support local musicians and venues. Submissions are being reduced to contact information this week as we restart the Live Music Calendar.
*****
Brick Fields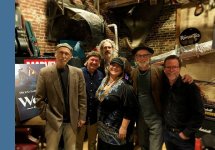 We have released a single from the upcoming album. Here is a link to the video "Take Me To the Riverside"
Once live music begins again, f
olks can stay updated on our concerts by signing up to our email at www.BrickFieldsMusic.com and following us on Facebook at:https://www.facebook.com/BrickFieldsMusic
We also have two stores on our website one for music merchandise and another for Blues Therapy handmade items such as essential oil blends, Jewelry, tie dyes, bath salts, body butters and more.
Thank you for your support.
I pray that each of you and your families are all doing okay through this.
Brick Fields
Booking Call: The Brick House 479-846-4668
*****
Jimmy Wayne Garrett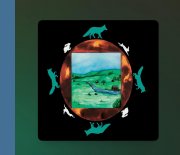 For more information about Jimmy Wayne Garrett, his schedule, recent interviews, or buy the latest album, visit: JimmyWayneGarrett.com
His music may also be found HERE:
Buddy Shute and the Motivators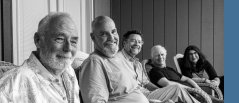 Buddy Shute and the M
otivators live at the Eureka Springs Auditorium on YouTube: LiveAtTheAud
***
To learn more about the band, visit:

Facebook: Buddy Shute and the Motivators
******
LIVE MUSIC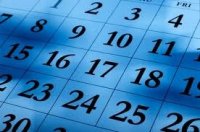 Please enjoy the following listings comprised of bands, venues, and/or organizations that support Ozark Blues Society. Always check with individual venues for event details and schedule changes. Submit weekly listings by emailing: SANDY
**Limited listings are currently available
on published community calendars.
If you know of dates for local blues
not included below, please email Sandy at the above email link.
Route 25 for Happy Hour at George's Majestic Lounge in Fayetteville

Ashtyn Barbaree & Jacob at Pedaler's Pub in Bentonville
04.02
Isayah's Allstars for Happy Hour at George's Majestic Lounge in Fayetteville

Jesse Dean and Left of Center at George's Majestic Lounge in Fayetteville
04.03
Jenna and the Soul Shakers at George's Majestic Lounge in Fayetteville
Please Submit Dates for Regional Blues Artists HERE

04/23-04/25 Fayetteville Jazz Festival in Fayetteville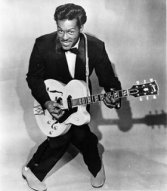 Today's show features music performed by Chuck Berry and Professor Longhair

"Music is science. Everthing is science. Because science
Chuck Berry

Blues Education Supporters
Thanks to the following for their support of blues education.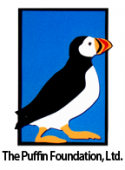 Check Out these regular local radio programs

"The Generic Blues Show" hosted by Paul Kelso airs every Friday night at 9pm on KUAF 91.3FM
Rockin' Hog Radio presents "Sunday Morning Blues" from 8am to 10am every Sunday
LINK
Get Involved with the Ozark Blues Society

Annual membership levels begin at $15 and give you so much in return, including meeting new friends while enjoying the best blues artists in the area.
By being a member of The Ozark Blues Society of Northwest Arkansas, you are helping to support the Arts and to preserve the Original American Art Form known as The Blues.
Membership Benefits Include:

Weekly E-newsletter
Opportunities to win tickets to events
VIP seating at events (when available)
Discounts on OBS merchandise
Social networking – meeting other people who also love the blues
Opportunities to volunteer on OBS committees and at events
Ability to attend board meetings and vote on upcoming organizational issues and elections
Visit our Website to renew or join! Ozarkbluessociety.org