June 2021 Vol. II: Issue 12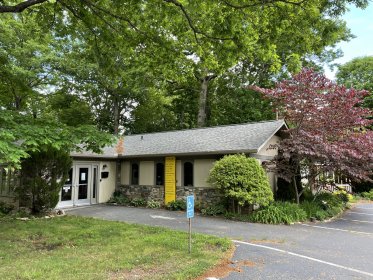 June's Picture by Annette Wynne

"Let me paint June's picture---first I take some gold, fill in the picture full of sun, all that it can hold; save some for the butterflies, darting all around, and some more for the buttercups here upon the ground. Take a lot of baby blue--- this to make the sky, with a lot of downy white---soft clouds floating by; Cover all the ground with green, hang it from the trees, sprinkle it with shiny white, neatly as you please.
"So---a million daisies spring up everywhere, surely you can see now what is in the air! Here's a thread of silver---that's a little brook to hide in dainty places where only children look. Next comes something---guess---it grows among green hedges---it's a rose! Brown for a bird to sing a song, brown for a road to walk along.
"Then add some happy children to the fields and flowers and skies, and so you have June's picture here before your eyes."
I don't know about you, but now that many people are getting vaccinated and the year of lockdown is over, summer has a different feel to it for me. It feels like the first signs of spring after an exceptionally long and frigid winter. It feels like a rebirth of sorts, people seem to be just a bit friendlier, there's a certain "pep in the step" of folks I run into on my day-to-day
errands. Maybe it's me, but the energy has changed, something has lifted. Or maybe it's just that I have changed. Perhaps it's all of the above. Everything old seems new again, and I must confess that I like this feeling.
That being said, I pray that we can learn and remember the lessons that the pandemic has taught us. The lessons of what is really important, and who is really essential. I hope and pray that we really remember and treasure just how much pleasure can be derived from a simple hug or the warmth of a smile. The joy of really being able to see the expression in someone's face. It's the so-called "little things" that really matter.
So enjoy your summer activities this year and if you can, spend as much time as you can out of doors. The time of lockdown has passed, at least for now. We don't know what lies ahead, so give that extra hug, extend a helping hand, smile even wider and brighter. Rejoice in the moment. Revel in the joy of just being you, of just being alive. If for no other reason that in the twinkling of an eye, all could once again be otherwise.
Memorial Day Weekend is the "official" beginning of the summer season. The month of June is upon us. The date of the summer solstice in the Northern Hemisphere of our planet is June 20, 2021, at 11:30 pm EST.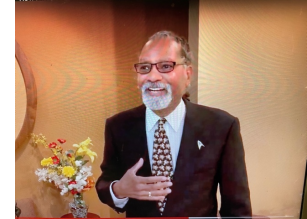 Happy Father's Day to All!
Michael
In honor of June in the northern hemisphere:
"And so with the sunshine and the great bursts of leaves growing on the trees, I had that familiar conviction that life was beginning over again with the summer."
Mark Twain on Travel:
"Travel is fatal to prejudice, bigotry, and narrow-mindedness, and many of our people need it sorely on these accounts. Broad, wholesome, charitable views of men and things cannot be acquired by vegetating in one little corner of the earth all one's lifetime."
"I have found out there ain't no surer way to find out whether you like people or hate them than to travel with them."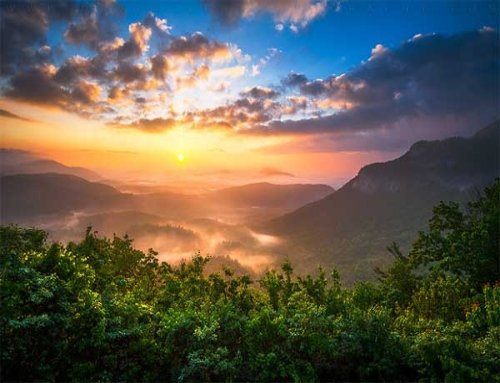 What about you? Where would you like to travel? Especially since we see the light at the end of the COVID tunnel, there are thoughts of moving around the globe, of seeing our loved ones we've missed for over a year.
I asked the UUCSV people with whom I regularly talk "…tell me where you'd like to travel. It doesn't have to be actual plans, nor maybe even practical. These are some of the answers I received:
"Paris, mais oui! But if that doesn't work out, I'd like to see the volcanoes in Iceland--the combination of fire and ice is exciting."
Roberta Madden

"Norway, Germany, India, Chile or Ecuador, Kenya"
Heidi Blozan

"Fiji islands."
(Do look at this link, you'll want to go too!)
https://www.planetware.com/fiji/best-fiji-islands-fj-1-2.htm
Susan Culler

"Danube Delta for bird watching"
Milt Warden

"Scandinavia"
Carolyn Shorkey

"Take another bike/barge trip in Europe on the Feniks"
Carolyn and Milt

"I'd like to travel to Ireland."
Linda Metzner

"I'd like to hike the remote beaches of the pacific northwest, where trees that are turned into huge logs of driftwood line the beaches and the winter waves roll like thunder along the misty coastline."
Bill Altork

"A year in Paris, a different museum each day."
Suzanne Ziglar

"I've always wanted to see Venice - perhaps
during the Art Biennale, or Carnival!"
Susan Enwright Hicks

"Back to the land of many of my ancestors, Scotland. Maybe this fall."
Spence Foscue

"I would like to go to the Bahamas with my dear husband Gary. We had planned to go there for our honeymoon, but then the pandemic cancelled those plans last year! It will happen eventually..."
Damaris Pierce

"Egypt"
Michael Carter

"My travel ideals fall into two categories: feasible and in my dreams. An autumn trip to my beloved Michigan is in the early planning stages. While there, I will visit family, reconnect with old friends, and spend time on the shore of beautiful Lake Michigan.
"In my dreams, I go to Australia, not as a tourist but for a extended stay. I learn about the people and their customs, the foods that Aussies prefer. I spend time in each state, investigating its history and geography. Finally, I visit with my Australian friends, all five of whom live in Adelaide."
Tina Rosato

"I'd like to go to Africa...to see the animals, and meet the people. I would prefer to go with someone else."
Helen Bell

"I want to go to Germany to meet my adult granddaughter, and I'd really love to go to Key West, and to Alaska. I'm also planning to really travel to Charleston SC and Isle of Palms in June!"
Teresa Ballinger

"I would go around the world, spending as long as I'd like! (I'm a pretty practical person until I start imagining things!) And I'd go east all the way around, and then visit Hawaii, Alaska, Washington and Oregon, the last 4 states that I haven't yet visited."
Barb Rogers

Perhaps my greatest unfulfilled wish in life has to do with the fact that I always imagined I'd travel, but in fact I have been to very few places. I long to see the world, but to date I haven't made it farther than Utah. I have hopes that will change, however. In January of 2020 my husband and I talked of getting the whole family passports (his own lapsed long ago), but then of course the pandemic closed passport offices and borders all over the world, and it didn't seem as high a priority all of a sudden. As we (here in the US anyway) begin to turn our faces back to the sun, and imagine a post-Covid existence I'm excited to consider planning trips again. Probably starting small, to visit family in Raleigh, or DC, or Florida first, but eventually I'm sure my dreams will once again feature distant shores. I wish for us all happy adventures, and of course safe travels!
Susan Enwright Hicks

For the past year and a half, I've featured a UUCSV volunteer for each edition of Tidings. This month I'd like to thank all of the volunteers who have kept our congregation going during the shutdown of life as we had once known it. There has been a lot happening on stage and behind the scenes!
Starting with our Board of Trustees and Treasurer, continuing with the Sunday Service Associates, video production team and guest musicians, many thanks. The Building and Grounds Committee (BAG) has worked on our parking lot rain-water diversion, leaf and mowing projects, finding a contractor for our new HVAC/fresh air exchange system and the painting project.
Our volunteers have been coordinating Social Action activities, the Womens' and Mens' Groups and Bookclub. Don't forget the Membership Committee, the Congregational Care Committee, the Communications Committee, the Memorial Garden Committee and our Auction Committee of engaged volunteers during our shutdown.
Someone had suggested on our congregational survey that we should consider alternating months of featuring a volunteer with featuring a committee. What a great idea.
For this June 2021 issue, I'd like to place a call for volunteers needed for our reopening and a new committee which is forming. Contact any Board Member to tell them you are interested in serving on the new Safety Committee. This committee will recommend to the Board of Trustees actions that can be implemented to help keep all of us as safe as possible in our building when we appear in person. Won't you consider volunteering?
Carolyn Shorkey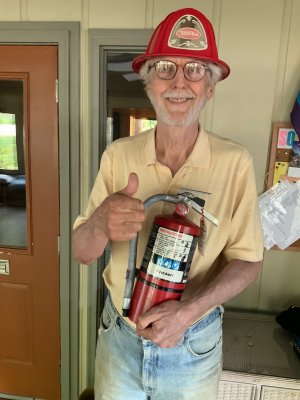 Thinking of You My Daughter

As we emerge from the tunnel after a late dinner
A flute and electric piano share a romantic classic.
High above a "Melissa" moon brightly glows
Over the shining rock in sheltered Montorosso Bay
Earlier this night our troop hiked many long steps
To the ancient cemetery above St. Francis's chapel,
Fresh flowers adorning more than a few of the crypts.
We climbed to view both sides of this sea-side town
Now this morning a local train breaks the stillness
Above these shimmering Mediterranean waters,
Next to the now deserted beach that is
Shouldered by the back-lit hills to the east.
The town lamps along the walkway to the tunnel
Have just flickered off, the light behind the hills increasing.
As I wait for the sun to crest the high ridge,
Turning dawn into day, and we embark on our next journey,
No matter where we roam or what I witness next,
I will always be thinking of you.
" Aline and I went to northern Italy as part of a hiking trip with another couple here in Fairview. We stayed before the major hiking trip in an area known as the Cinca Terra. In Italian this stands for the five lands. Beautiful Little villages along the Mediterranean coast. This poem was written after a fabulous dinner in the village we stayed in and revised the next morning."
Jim Carillon, author of This Virgin Page

Kathy and Kenny Phillips, Liz Bryan, and I were the winners of the EarthHaven tour from our auction, and we spent a few beautiful hours in May being shown around by Sue Stone, finishing the tour at Geoff and Sue's Earthship home. I took the photo in their yard.
Anna Marcel de Hermanas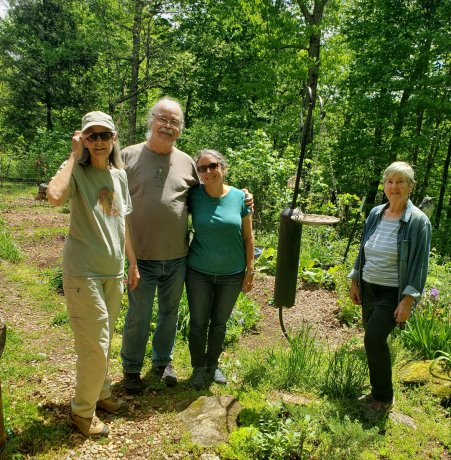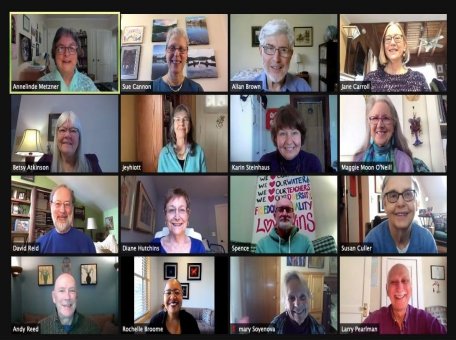 June 6- Annelinde Metzner, piano: prelude, postlude and 3 hymns
June 13- Second Sundays special guest Andy Gwynn, singer-songwriter, 3 songs; Annelinde Metzner, 2 hymns
June 20- Choir performs 2 Anthems; Sue Stone, piano: prelude, postlude and 2 hymns
June 27- Congregation invited to view UU General Assembly virtual service via zoom.
June 2 - Ruth Pittard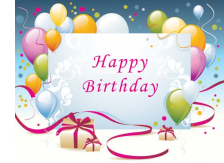 June 8 - Allan Brown
June 25 - Dr. Jane Carroll
June 26 - Heidi Blozan
June 29 - Kathy Phillips
Enjoying The Wonder Nearby

I didn't want to be one of "those people". You know - the New Yorker who has never been to the Statue of Liberty. The Parisian who has never been to the Louvre. The Arizonan who has never been to the Grand Canyon. So four years ago, when I moved here, I was determined to visit the Outer Banks (OBX as I've learned). I was a bit taken aback when I discovered it's a 6-7 hour drive. In NJ, when we went "down the shore" it was a one hour drive. Easy to go spend a day at the beach. Not so in NC. This trip was going to take planning and having a week available.
Most of the time when I would tell someone here that I wanted to go to the OBX, they would tell me to go to SC instead. I was told it's a lot closer and they have really nice beaches. Well - that can be another trip but I'm not going to live in NC for 10 years and never get to the OBX! Much to my surprise, Marti told me that she has lived in Asheville for 20 years and had never made that trip! That settled it. We're going!!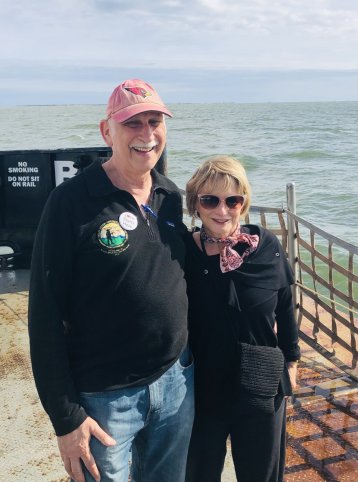 So we laid some loose plans to head on down in May of 2020. Oops! That plan got scuttled by our friend COVID. Gone but not forgotten! We each had our shots and cleared the two week period by April this year and the trip was on.
Though we didn't do an itinerary exactly we did compile a list of must-sees from our friends: Ocracoke Island, Hattaras and Bodie lighthouses, the boardwalk at Duck, the Wright museum at Kittyhawk, Duck Donuts, and the sand dunes near the Wright museum. Beyond all of that, I had been holding on to an article that I had read in the Sierra Club magazine from 2-3 years ago about Nags Head Woods Ecological Preserve and that was high on my list to visit.
And then there were the postal deliveries. In Feb, 2020 I had gone to the Galapagos Islands. On one of the islands is a "post office" where people write out postcards to friends and then leave them there. When you go there, you look through all of the cards and take ones that you think you can deliver. I took 5 - 4 in NC and one in FL for when I go to visit my siblings, usually around Thanksgiving. By the time I got home from that trip, travel restrictions were in place and the postcards have all sat for over a year now. One of them was to go to Garner, outside of Raleigh, and one to Corolla, north of Duck. Finally I was going to get to deliver the first two of my postcards.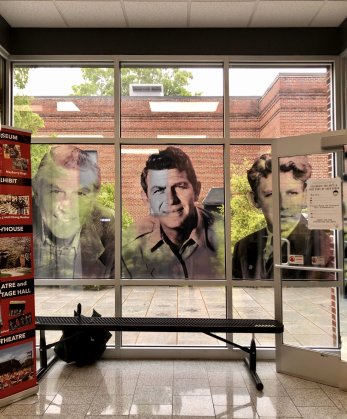 Before the Outer Banks, we had two stops on the way. The first was to Mt. Airy to see the Andy Griffith Museum and the town that Mayberry was loosely based on. This was a must since I LOVE the Andy Griffith Show. It's amazing that an entire town owes it's existence and continued prosperity to a TV show that stopped producing new episodes in 1968. The museum did not disappoint. We learned a lot about the development and history of the show and also got to see the interior of Andy's office, the front doors of the Sheriff's office, the squad car and many of the costumes from the show. We also learned a lot about Andy's entire career and we ate at the famous Snappy Lunch, a restaurant mentioned in the show. While in Mt. Airy, we enjoyed a visit to the Old Time Music Heritage Hall.
Next stop was Durham to spend the night with Marti's son Jake and his family where we enjoyed homemade pizza, which Jake is famous for and a killer Shanghai Rummy game. The next day, on our way to OBX we stopped in Garner to deliver the first of the postcards. I was so excited when I rang the bell. That excitement dissolved when the woman who answered the door told me she had no idea who the addressee was.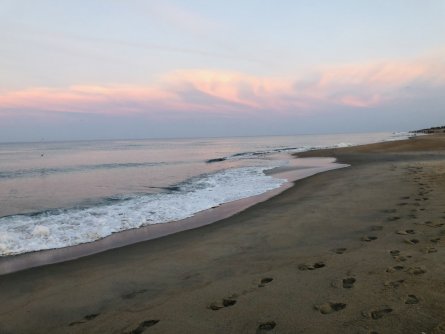 So, on to Kill Devil Hills where we stayed in a quaint Days Inn for the week. It was originally built in 1939 and is the longest continuously running hotel in the Outer Banks. We loved the solid wood floors and charming vintage look plus the easy walk to the beach. With this as our base, we ventured out to Corolla to deliver the 2nd postcard. With Siri, Google, and my GPS all telling us to make a left onto the beach, (NOT) we gave up on this plan so I'm 0 for two on postcard deliveries. We spent the rest of that day enjoying Duck's boardwalk and, since Duck Donuts was closed for the day, we got two yummy donuts at Donutz On A Stick.
Over the next few days, we went to all the places on our bucket list and loved it all. Our favorite was the Nags Head Preserve. With the bogs and the old growth trees and the eerie quiet, it felt like we have been transported back in time and I kept expecting to see a brontosaurus munching on a tree. It was beautiful and so very peaceful. Learning about the Wright Brothers and seeing that actual light path of their first four flights was great and I loved the ferry ride from Hattaras to Ocracoke Island where we had dinner one night.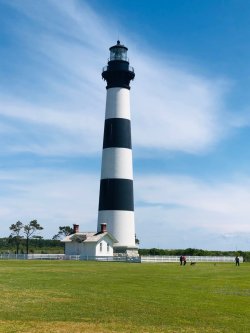 One disappointment. I'm a lighthouse buff. Though we saw three of them, for various reasons we didn't get to climb to the tip of any of them. Next time for sure.
So that's my "summer vacation" story and now I can say that I will NOT be that NC resident who has never been to the OBX!
Larry Pearlman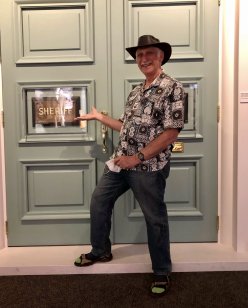 UUCSV Board Meeting
Abbreviated Minutes

Thursday, May 27, 2021
Our volunteer treasurer, Lee Reading reported that in April we spent $3500 more than our income. He said that our total assets are probably down about $15,000 from this time last year before we completely shut down for the pandemic. Contributing to the drop since last April is $7,000 less from the plate collection and $3,000 less from pledges.
Spence reported that the interior painting of two two RE rooms is complete and the carpets are clean. The Committee will be painting the foyer and hallways to RE and the office soon.
The drainage pond will be eventually converted to a rain garden.
The Committee is waiting on a report from the safety officers from the Police and Fire Departments who recently evaluated our building.
Evan reported that the Communications Committee is looking for a new chairperson.
Susan Enwright Hicks is seeking R. E. volunteers to present virtual summer programs for our children.
Evan reported that the new HVAC system with fresh air circulation is scheduled to be installed starting June 1st.
Once we re-open, the Sunday Services will most likely be a hybrid model with live streaming of the in-person service. Evan will be meeting with the Re-opening Transition Team soon.
Our annual membership meeting will be held on Zoom after the service on June 20th. The three items on the meeting agenda will be the election of a slate of new Board Members, adoption of the 2021-22 operating budget, and voting on whether or not to adopt the 8th Principle.
With total pledges for 2021-22 being lower than last fiscal year, the upcoming budget has been significantly reduced from last year to reflect reduced income projections. The proposed budget is not balanced and reflects the need to have a drawdown from our savings. To help make up the shortfall from the pledge drive Lee has initiated a campaign he is calling "Bridge the Gap." He has received two generous donations and he welcomes more.
Evan reviewed other budget items and how they could be reduced. He is hoping people will step up and donate coffee hour supplies, cleaning supplies, paper for the office, and RE materials. The BAG Committee should limit itself to minor maintenance and repairs for now. For the time being, no cleaning service is figured into the budget. Evan will ask the congregation if we want to go even deeper in the red to hire two hours a week of cleaning service. Evan indicated that the bylaws allow the Board to spend 10% over budget. If income improves, the budget can be modified.
Evan pointed out that employees didn't get pay increases but health insurance benefits improved which raised the cost of compensation. Our three employees will continue to work the same number of hours as the current fiscal year.
The next regular Board meeting: June 24th @ 6:00 p.m.
Milt Warden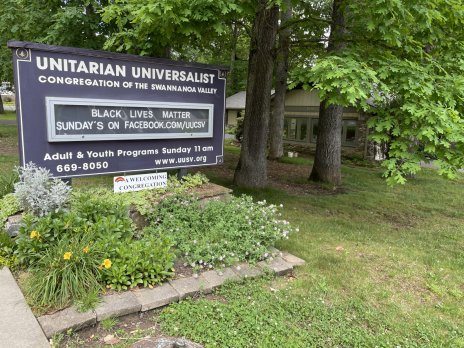 Being a somewhat limited purchaser of commodities these days, I seldom find opportunities to avoid purchasing plastic. I committed to going plastic free for one day, on May 25, a challenge which I failed to do…though I did carry my own glass container of water around with me all day. I should have brought my own cutlery and bowl to the restaurant which served me my vegetarian lunch in a plastic container with a single use plastic fork. So once again I contributed (with sad awareness) to the pollution of plastics in our oceans.
What can we each do to help diffuse the very real runaway threats of pollution of our earth and the climate crisis?
Will you name 3 things you are regularly doing to decrease any of the many environmental degradations that currently are growing without ceasing, and send them to Tidings?
Here's a list of what I've learned from friends:
switch to paper bags for groceries

bring my own cloth bags for groceries

support any restaurant which serves biodegradable straws rather than plastic (Ole's Guacamole does and they're not paper)

take back the plastic grocery bags to the store (to be recycled)

use the recipe for laundry detergent which doesn't use plastic bottles from Bette Bates

wash my hair with locally-hand-mad soap rather than shampoo in plastic bottles

purchase fresher and local veggies and plants at the Tailgate Market, rather than those which were grown, picked, packaged and shipped from elsewhere.

A friend told me she carries the same clear plastic container back each week when she shops at the salad bar in Ingles, thus over a year she's saved the use of 52 of those plastic clamshells.

use paperboard clamshells to take home some leftovers at restaurants, and though they may have coatings that are undesirable, but at least they're not Styrofoam...

bring tupperware (or glass) containers for take-home leftovers

add solar panels to my home electric sources if I own my home.

drive hybrid or electric cars or use public transportation

vote to support changes in laws to help our environment

Support the UUCSV efforts of the Social Action Committee!
Please send in more tips.
And you can share links to web sites with environmental information.
I often read Tree Hugger.
Here's a link to a good article about the business sources of single use plastic:
the 20 companies who make most of the plastic that is causing waste

the companies which finance the production of plastic

how some of these practices can be reversed or at least changed into circular use of plastic...reusing recycled plastic more.
Thanks to all who contributed to this issue...it feels like a real community endeavor! A suggested topic for next month is "Reunion," with an August suggestion of "Growth." Thanks to zoom coffee hour assistance!
Barb Rogers, editor, and Tina Rosato, proof reader.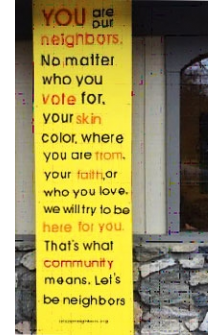 Board of Trustees:
Evan Yanik – President
Rose Levering – Vice President
Barbara Bryan
Spence Foscue
Anna Marcel de Hermanas

Non-board officers are:
Lee Reading – Treasurer
Milt Warden – Secretary

Committee Chairs:
Building & Grounds - Rhea Bockhorst & Deb Evenchik co-chair
Social Action - Kate Ramsey
Finance - Lee Reading
Nominating - Evan Yanik
Congregational Care - Larry Pearlman
Membership - Heidi Blozan and

Maggie Schlubach


Personnel – Linda Tatsapaugh/Kathryn Coyle (co-chairs)
Communications - Open
Governance – Evan Yanik
Religious Education - Jessie Figuera, Jim Carillon, Heidi Blozan (rotating)
Sunday Service Associates - Diane Graham (rotating)
Strategic Planning Task Force - Michael Figuera
Memorial Garden - Dawn Wilson

Sunday Service Production:
Carolyn Shorkey, AV producer/editor
Annelinde Metzner, Choir director and piano, AV producer/editor of music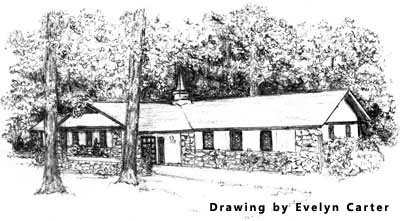 Unitarian Universalist Congregation of the Swannanoa Valley

500 Montreat Road

Black Mountain, NC 28711

(828) 669-8050 (email preferred during pandemic)