Perhaps many of you are feeling the same on again, off again feelings about the start of summer that I am feeling. I look at the calendar, make note of the kickoff of summer activities (like pool openings)...then I look at my weather app and get discouraged. Anyone remember hearing THIS SONG while growing up? That's what I am looking for...a fun, carefree summertime!
The calendar listings continue to remain a bit light again this week.
Please continue to follow your favorite artists, bands, and venues and keep your
ear to the ground. And...please
email me if you have leads!


Returning articles this week feature information for all our blues AND jazz lovers. Read on for all the details!
Also, for those wishing to keep connected to the best of blues, we are featuring a link to an interesting and informative e-newsletter as well as the information about tickets for the 2021 Blues Music Awards which are virtual again this year. Again, more information can be found in the article below.


Always remember, this is YOUR newsletter! Please send
feedback or suggestions our way. You can reach me by email at the address below. We appreciate our readers and want
to see
your ideas included!
This Weekend!

Northwest Arkansas Jazz Society
Jazz in Bloom

Join us as we enjoy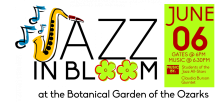 a special "
Survivors Celebration" from the challenges of Covid 19 on June 6, 2021 at our
Jazz In Bloom concert.
There is no charge for admission for current Northwest Arkansas Jazz Society members. Thank you all for supporting our society over the years!
Tickets are $10 for non-members. Anyone joining the NWA Jazz Society
at the event gets free admission.
Date: June 6, 2021
Location: Main Lawn – Botanical Garden of the Ozarks.
4703 N Crossover Rd, Fayetteville, AR 72764
Gates Open: 6:00 PM
Concert: 6:30-8:30
HEADLINER: Claudia Burson Quintet
Ben Harris-guitar

Michael Hanna-saxophones

Benji Wilson-bass

Darren Novotny-drums
OPENING ACT – NW Arkansas Jazz All-Star Youth Ensemble Quartet
Covid Precautions:
Concert goers will be socially distanced on the main lawn at BGO

Bring your own chairs or blankets

Bring your own food and refreshments
or by phone: 479-225-2306
Taking Applications

Youth Master Class

Blues Workshop

The Ozark Blues Society of Northwest Arkansas will be sponsoring a master class workshop in the blues for young guitar and harp players on July 29-30, 2021 at the Meteor Guitar Gallery
in Bentonville. The sessions will be
with Akeem Kemp for guitar and
David Berntson for harp. The event will culminate in a concert Friday night,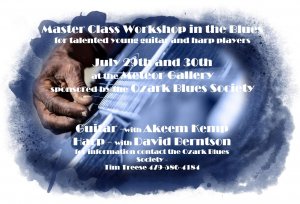 The workshop will be open to guitar and harp players ages 12-18. This is unusual opportunity for young blues players or those talented young players who want to learn the blues to get instruction from these exceptional blues recording artists. Participants will be sponsored by the Ozark Blues Society, so there will be no cost for participants. To be sponsored,
or just to find out more information,
call Tim Treese at 479-586-4184.
For more about Akeem Kemp Band:
For more about David Berntson:
Don't Miss the Party

Blues Music Awards

We are excited to announce The Blues Foundation has partnered with Mandolin, the streaming platform chosen by blues musicians and blues fans everywhere, to bring you an elevated viewing experience of the 42nd Blues Music Awards!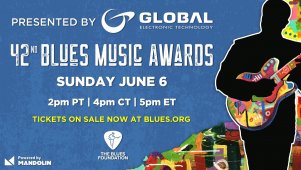 Mark Your Calendar

2021

Blues Challenge Date

Looking ahead, the Ozark Blues Society Board of Directors is happy to announce we anticipate holding a regional Blues Challenge at The Meteor Guitar Gallery in Bentonville on October 22, 2021 in anticipation of the resumption of the International Blues Challenge in 2022.
for updates and registration information later this summer.
Feel the Need...

for more Blues News?

Are you regularly looking for more sources of great Blues history stories and updates? Check our the e-newletter link below featuring blues from the British perspective? Take a look at:
Be sure and sign up for the weekly edition so you don't miss a thing!
Support Options

For Local Artists

Please check this section of the newsletter weekly for ideas of how to support local musicians and venues. Submissions are being reduced to contact information this week as we restart the Live Music Calendar.
*****
Buddy Shute and the Motivators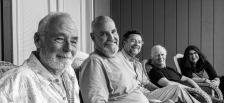 Buddy Shute and the M
otivators live at the Eureka Springs Auditorium on YouTube: LiveAtTheAud
***
To learn more about the band, visit:

Facebook: Buddy Shute and the Motivators
******
Brick Fields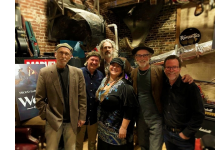 We have released a single from the upcoming album. Here is a link to the video "Take Me To the Riverside"
Once live music begins again, f
olks can stay updated on our concerts by signing up to our email at www.BrickFieldsMusic.com and following us on Facebook at:https://www.facebook.com/BrickFieldsMusic
We also have two stores on our website one for music merchandise and another for Blues Therapy handmade items such as essential oil blends, Jewelry, tie dyes, bath salts, body butters and more.
Thank you for your support.
I pray that each of you and your families are all doing okay through this.
Brick Fields
Booking Call: The Brick House 479-846-4668
*****
The Jeff Horton Band
Based in Bentonville, Arkansas, the
Jeff Horton Band definitely has
a passion for the Blues! For the last
10 years Jeff and the guys have
done their part in sharing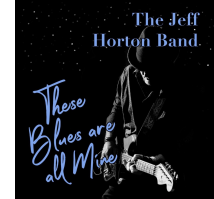 the Blues
Now, they're about to release their first all original album,
"These Blues are all Mine"!
Just like at their live shows, this album features a variety of Blues, from
the traditional to the contemporary there's definitely something for
everyone that loves the Blues.
It's Official! A CD release party will be held at
The Meteor Guitar Gallery in Bentonville on April 30th - Show starts 6:45pm. Joining the JHB, will be
special guests Buddy Shute & The Motivators. It's going to be an awesome night!
*****
Jimmy Wayne Garrett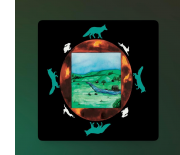 For more information about Jimmy Wayne Garrett, his schedule, recent interviews, or buy the latest album, visit: JimmyWayneGarrett.com
His music may also be found HERE:
YouTube link https://www.youtube.com/watch?v=NAj6BYVglL4&list=OLAK5uy_la2zCm6zUphqeNMMe4j9I2jxiI2YT1AkU
*****
LIVE MUSIC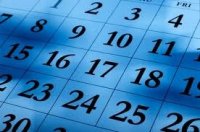 Please enjoy the following listings comprised of bands, venues, and/or organizations that support Ozark Blues Society. Always check with individual venues for event details and schedule changes. Submit weekly listings by emailing: SANDY
**Limited listings are currently available
on published community calendars.
If you know of dates for local blues
not included below, please email Sandy at the above email link.
06.
04
Cate Brothers (SOLD OUT) for Happy Hour at George's Majestic Lounge in Fayetteville

Brick Fields at George's Majestic Lounge in Fayetteville

Alisha Pattillo Quartet for Music on the Mountain at Mount Sequoyah in Fayetteville

Old Dime Box at La Huerta on Crossover in Fayetteville

John Moreland at Roots HQ in Fayetteville

Richard Burnett at JJ's Grill and Chill in Fayetteville
06.05
Cocktail Club Jazz Trio for Music on the Mountain at Mount Sequoyah in Fayetteville

John Moreland at Roots HQ in Fayetteville

Steve Dimmitt at JJ's Grill and Chill in Springdale

Tribute to Whitney Houston at The Meteor Guitar Gallery in Bentonville

Ashtyn Barbaree and Patti Steel at Ramo D' Olivo in Bentonville

Jenna and Friends at JJ's Grill and Chill in Bella Vista

06.06
Jazz in Bloom at The Botanical Garden of the Ozarks in Fayetteville

Randall Shreve for Music on the Mountain at Mount Sequoyah in Fayetteville
06.08
Brick Fields Blues Therapy at Moranos in Fayetteville

Ben Harris solo Jazz at Six Twelve Coffee House and Bar in Fayetteville
06.11
Uncrowned Kings for Happy Hour at George's Majestic Lounge in Fayetteville

The Black Note Band at The Meteor Guitar Gallery in Bentonville
June 18-19 Buddy Shute and the Motivators, Oreo Blue and Brick Fields at the Fort Smith Riverfront Blues Festival in Fort Smith (RIVERFRONTBLUESFEST.ORG)
Please Submit Dates for Regional Blues Artists and Group Events HERE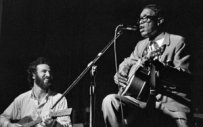 Today's show features music performed by Lightnin' Hopkins and Tinsley Ellis

"It's a sin to be rich, but it's a low down shame to be poor."
Lightnin' Hopkins

Blues Education Supporters
Thanks to the following for their support of blues education.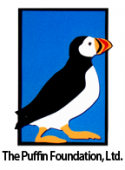 Check Out these regular local radio programs

"The Generic Blues Show" hosted by Paul Kelso airs every Friday night at 9pm on KUAF 91.3FM
Rockin' Hog Radio presents "Sunday Morning Blues" from 8am to 10am every Sunday
LINK
Get Involved with the Ozark Blues Society

Annual membership levels begin at $15 and give you so much in return, including meeting new friends while enjoying the best blues artists in the area.
By being a member of The Ozark Blues Society of Northwest Arkansas, you are helping to support the Arts and to preserve the Original American Art Form known as The Blues.
Membership Benefits Include:

Weekly E-newsletter
Opportunities to win tickets to events
VIP seating at events (when available)
Discounts on OBS merchandise
Social networking – meeting other people who also love the blues
Opportunities to volunteer on OBS committees and at events
Ability to attend board meetings and vote on upcoming organizational issues and elections
Visit our Website to renew or join! Ozarkbluessociety.org