As a reflection on this week's establishment of Juneteenth as a National Holiday, it seems apropos to pause for a moment and take note of how the roots of the blues were laid down by the suffering of the early slaves. As we each seek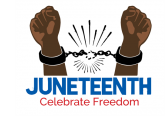 to honor the sacrifice they made through their bondage we can seek to also honor the roots of the music we all love.

Below you will find two new articles and several with ongoing importance. Please read on to assure you are up to date.
Always remember, this is YOUR newsletter! Please send
feedback or suggestions our way. You can reach me by email at the address below. We appreciate our readers and want
to see
your ideas included!
National

Local nonprofit Music Moves is celebrating Black Music Month with performances featuring regional and national talent.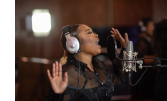 During the month of June, Music Moves will be presenting a combination of free and ticketed events to celebrate the African American musical influences that comprise an essential part of our nation'
s cultural heritage. Artists from all over the United States will be performing in both virtual
and
live events during this celebration.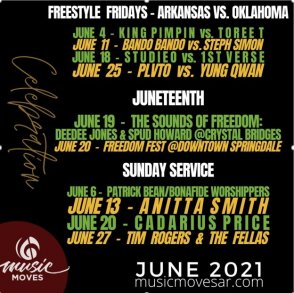 You can find more information about these events and more at the
Job Opportunity

Guitar Center

Fayetteville

One of our board members saw this ad. Check it out!
SEEKING MUSIC INSTRUCTORS for GUITAR CENTER (Fayetteville, AR)

Guitar | Drums | Piano | Bass | Vocal | DJ
Under the direction of the Lessons Lead and Store Manager, the Instructor will provide each student with a customized lesson plan which focuses on the student's desired learning objectives and outcomes. In addition, the Instructor will aid in developing a positive and enjoyable learning environment for each student while continuing to improve the musical development and goals of individuals under their instruction.
An Instructor's knowledge and/or essential skills should include (but are not necessarily limited to): motivating students of varying socio-economic and cultural backgrounds, giving your full attention to the needs the student, identify the strengths and weaknesses of each individual to determine appropriate approaches for improvement, familiarity and proficiency in performing multiple music genres, and prior experience conducting one-on-one private lessons.
THIS Saturday!

Guitar Center Fayetteville

Lesson Open House

Ready to break out of your quiet time alone and learn a new skill? Join your friends at The Guitar Center for a lessons open house this Saturday. If you missed the event last weekend, there will be a second event this Saturday, June 19th too! Come make some noise at this fun event with free lessons from Guitar Center instructors from 1:30-3:00.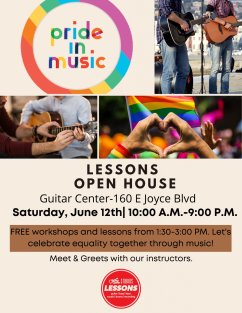 or by phone: 479-571-2900
New Information

Youth Master Class

Blues Workshop

Announcing: We anticipate being able to have the ability to expand the number of participants in this upcoming event.

If you are a youth under age 21, or an adult (OBS membership required) who meet the skill level required, please contact Tim Treese at 479-586-4184 to let him know about your interest.
The Ozark Blues Society of Northwest Arkansas is now taking applications
for our master class workshop in the blues for young guitar and harp players. The event will be held on July 29-30, 2021
at the Meteor Guitar Gallery
in Bentonville. Master Class sessions will be led by
Akeem Kemp for guitar and
David Berntson for harp. The event will culminate in a concert and jam on Friday evening,
July 30th, at the Meteor.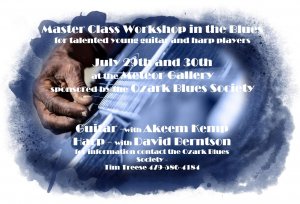 The workshop will be open to guitar and harp players ages 12-18. This is unusual opportunity for young blues players or those talented young players who want to learn the blues to get instruction from these exceptional blues recording artists. Participants will be sponsored by the Ozark Blues Society, so there will be no cost for participants. To be sponsored,
or just to find out more information,
call Tim Treese at 479-586-4184.
For more about Akeem Kemp Band:
For more about David Berntson:
Mark Your Calendar

2021 Blues Challenge

Looking ahead, the Ozark Blues Society Board of Directors is happy to announce we anticipate holding a regional Blues Challenge at The Meteor Guitar Gallery in Bentonville on October 22, 2021 in anticipation of the resumption of the International Blues Challenge in 2022.
for updates and registration information later this summer.
Rockin' Hog Media
Rocklahoma 2021

Ticket Giveaway
The following was shared with OBS:

Let's face it, 2020 was brutal. It literally has affected every part of daily life and has cost so many of us, so much.
So now that things are getting back together, Rockin' Hog Media will launch their 10th Annual Rocklahoma Giveaway on our Music and Discovery website, NWA Rocks starting July 1st 2021.
We want to send you and a guest to this year's Rocklahoma festival in Pryor, Oklahoma this Labor Day weekend with a pair of GA, 3 Day Festival Passes and 1 Campground to help get you thru the weekend.

Keep up with the launch of this contest on either of our Facebook pages NWA Rocks and/or Rockin' Hog Media.
Early Bird pricing for Rocklahoma 2021 kicked off today at www.Rocklahoma.com and prices will go up next week.
Feel the Need...

for more Blues News?

Are you regularly looking for more sources of great Blues history stories and updates? Check our the e-newletter link below featuring blues from the British perspective? Take a look at:
Be sure and sign up for the weekly edition so you don't miss a thing!
Support Options

For Local Artists

Please check this section of the newsletter weekly for ideas of how to support local musicians and venues. Submissions are being reduced to contact information this week as we restart the Live Music Calendar.
LIVE MUSIC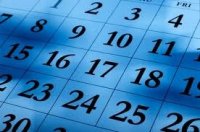 Please enjoy the following listings comprised of bands, venues, and/or organizations that support Ozark Blues Society. Always check with individual venues for event details and schedule changes. Submit weekly listings by emailing: SANDY
**Limited listings are currently available
on published community calendars.
If you know of dates for local blues
not included below, please email Sandy at the above email link.
06.
18
Honeyjack for Happy Hour at George's Majestic Lounge in Fayetteville

Tre' Burt at Roots HQ in Fayetteville

Funk Factory for Happy Hour at the Walmart AMP in Rogers

deFrance at The Meteor Guitar Gallery in Bentonville

Buddy Shute and the Motivators, Oreo Blue and Brick Fields at the Fort Smith Riverfront Blues Festival in Fort Smith
06.19
Smokey and the Mirror at Roots HQ in Fayetteville

Guitar Center Lesson Open House at The Guitar Center in Fayetteville

Blew Reed and the Flatheads at The Boars Nest in Rogers

The Juice with TJ Scarlett for Happy Hour at the Walmart AMP in Rogers

Billy Jeter and the Shine Eye Band with Cousin Smitty at The Meteor Guitar Gallery in Bentonville

Juneteenth Celebration Sounds of Freedom with Dee Dee Jones and Spud Howard for Forest Concert Series at Crystal Bridges in Bentonville

Fort Smith Riverfront Blues Festival in Fort Smith
06.20
Ben Harris at the Mountain Stage at Fayetteville Public Library in Fayetteville




Ashtyn Barbaree at Bentonville Dive in Bentonville
06.21
Vince Turner at JJ's Grill and Chill on Steamboat in Fayetteville

Richard Burnett at JJ's Grill and Chill in Fort Smith
Adam Collins, Matt Beach and Garrett Jones for Jazz at the Undercroft Bar in Bentonville

Brick Fields Blues Therapy at Moranos in Fayetteville

Jenna and Friends at JJ's Grill and Chill in Springdale
06.24
Richard Burnett at JJ's Grilland Chill on Steamboat in Fayetteville

Steve Dimmitt at JJ's Grill and Chill in Rogers
06.25
Full House and Flashback for Happy Hour at George's Majestic Lounge in Fayetteville
06.26
Jenna and Friends at JJ's Grill and Chill on Steamboat in Fayetteville

Amy Winehouse and Stevie Wonder Tribute Night at The Meteor Guitar Gallery in Bentonville

Blew Reed and the Flatheads at Hiawasse Store in Hiwasse
Please Submit Dates for Regional Blues Artists and Group Events HERE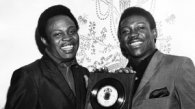 Today's show features music performed by Edna Hicks and

"

My humanity is bound up in yours, for we
can only be human together.

"
Desmond Tutu

(In honor of Juneteenth)

Blues Education Supporters
Thanks to the following for their support of blues education.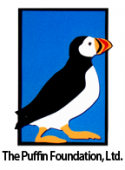 Check Out these regular local radio programs

"The Generic Blues Show" hosted by Paul Kelso airs every Friday night at 9pm on KUAF 91.3FM
Rockin' Hog Radio presents "Sunday Morning Blues" from 8am to 10am every Sunday
LINK
Get Involved with the Ozark Blues Society

Annual membership levels begin at $15 and give you so much in return, including meeting new friends while enjoying the best blues artists in the area.
By being a member of The Ozark Blues Society of Northwest Arkansas, you are helping to support the Arts and to preserve the Original American Art Form known as The Blues.
Membership Benefits Include:

Weekly E-newsletter
Opportunities to win tickets to events
VIP seating at events (when available)
Discounts on OBS merchandise
Social networking – meeting other people who also love the blues
Opportunities to volunteer on OBS committees and at events
Ability to attend board meetings and vote on upcoming organizational issues and elections
Visit our Website to renew or join! Ozarkbluessociety.org