NOVEMBER 2021
PET HOLIDAYS

Nov. 1:Cook for Your Pets Day
Nov. 7: Canine Lymphoma Awareness Day
Nov. 7: Daylight Savings Time Ends
DIABETES PET CARE ALLIANCE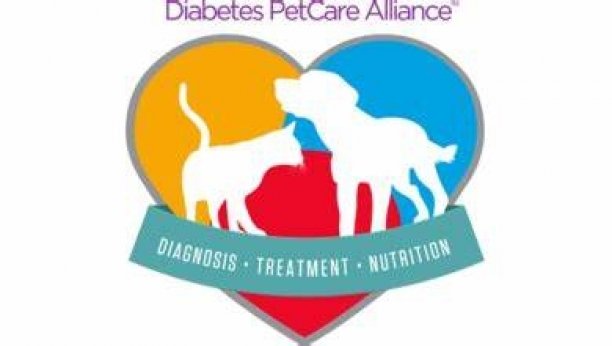 Largo Veterinary Hospital is now part of the Diabetes PetCare Alliance. This allows Dr. Daniels to be part of a network that shares up-to-date info about cats and dogs with diabetes, and how you can work together to manage care.
Ask your veterinarian about tools and resources available free to all pet owners:
If your pet is diagnosed, we submit a form to the program and you will receive a Diabetes Pet Management Kit via their veterinary clinic. The kit includes:
One AlphaTRAK® Blood Glucose Monitoring System

One 6 lb bag of Purina® Pro Plan® Veterinary Diets DM Dietetic Management® Feline Formula or Purina® Pro Plan® Veterinary Diets EN Gastroenteric Fiber Balance® Dry Formula for dogs

One 10 mL vial of Vetsulin® (porcine insulin zinc suspension)

Please be patient with our staff as we care for your four-legged loves. What was routine before COVID is now more time consuming and difficult. Our goal continues to be the same: provide the very best in patient care. The overwhelming number of families who adopted pets through the pandemic as well as those who are now spending more time at home with their pets and may be noticing potential health issues, has increased the demand for veterinary services. With the need for COVID safety protocols, it is taking us more time and just like all professions right now it's extremely difficult to find people to work. We are essential workers who worked through the pandemic and the veterinary field is now dealing with employee burnout. Our primary goal is to care for your pets, but we also want to ensure that our entire team remains healthy and is treated with kindness and respect.
Beginning Friday November 5th, we will be closed every Friday from 12noon to 2:30pm to be able to focus on our team. We will be utilizing this time to conduct meetings, training and how we can help make this new normal easier for all of us. We appreciate our clients and love all the pets we serve.
Thank you in advance for your patience and understanding.

TAKE A HIKE WITH YOUR PUP

We do not often think of Florida as a place to hike. Since we're a flat state with lots of bodies of gator filled water. However, we still have lush green spaces with great sniffs for our pups.

OR

IS YOUR PET AT RISK FOR DIABETES?
What are the common signs of pet diabetes?
What does life look like with a diabetic pet?
Cats diagnosed with feline diabetes typically have a normal life expectancy — as long as their owners help them maintain a proper diet, a healthy lifestyle, and check their blood glucose levels.
Diabetic dogs once faced a much shorter life expectancy than their healthy counterparts, but as long as the dog's blood glucose concentration is closely managed by a responsible owner, and as long as that diabetic dog does not develop any other health complications, dogs with canine diabetes can now expect to live just as long as dogs without the condition.
A diabetic pet can live normal, healthy lives with proper at-home management and routine veterinary care. With the introduction of newer insulin types, home urine and blood testing, and appropriate foods, treating diabetes at home is easier than ever for pet owners.
NOVEMBER PET OF THE MONTH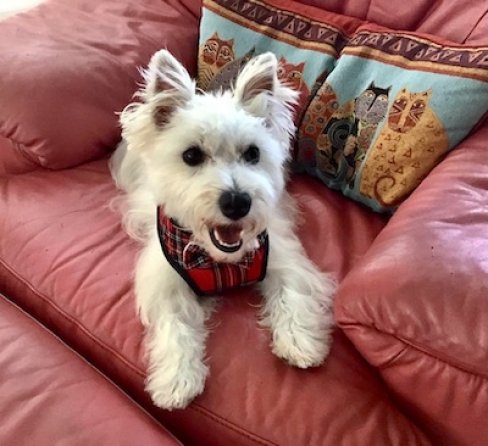 Hi, I am a 2-year-old Westie who was adopted from family. I love my chew toys but I also find furniture appealing to chew on. When I was a puppy, furniture legs were my go-to and they felt so good on my new teeth. I am embarrassed to say that when I was a potty training puppy I had accidents on the carpet. Now, I spend time doing my business outside and I love to chase squirrels. I'm gonna catch one someday! I am so loved and spoiled that I get to sleep anywhere in the house I want.

Daylight Savings is November 7, 2021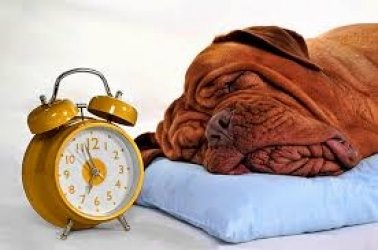 COOK FOR YOUR PETS THIS HOLIDAY SEASON

JOIN THE FUN
FOLLOW US ON SOCIAL MEDIA