Your membership and support are important! Please Achieve With Us!

Name ___________________

Address ________________

City ____________________

State _______ Zip ________

Phone __________________

E-mail__________________

Membership/Donor Levels:
(Please check one)

$10.00 (Individual) _____

$20.00 (Family) _____

$50.00 (Patron) _____

$100.00 (Corporate) _____

Please send the information requested along with the amount indicated to:

The Arc Williamson County
129 West Fowlkes Street,
Suite 143
Franklin, TN 37064
Phone (615) 790-5815
Fax (615) 790-5891
E-mail: sbbarc@thearcwc.org

OR
CLICK HERE


REMEMBER! IF YOU NO LONGER WISH TO SUBSCRIBE TO THIS NEWSLETTER YOU MAY CLICK THE UNSUBSCRIBE LINK AT THE BOTTOM OF THE PAGE.
FAMILY SUPPORT PROGRAM

Accepting Applications for Fiscal Year 2022-2023

In 1992, the Tennessee General Assembly passed legislation establishing a statewide Family Support Program. Statewide funding for this program is determined by our state legislators on a yearly basis. The program is administered by the State of Tennessee Department of Intellectual and Developmental Disabilities and managed in Williamson County by The Arc Williamson County. The program is designed to assist individuals with developmental or severe disabilities and their families to remain together in their homes and communities by providing financial assistance and community resource information. You may not receive Family Support if you receive services through TennCare Choices; TennCare ECF Waiver; the DIDD Statewide, Self-Determination or CAC Waiver; or the Katie Beckett Waiver. Services provided include but are not limited to reimbursement for day care, respite care, specialized supplies, home and vehicle modifications, and equipment.

The Arc Williamson County accepts applications for Family Support at any time throughout the year but is now accepting applications for the 2022-2023 fiscal year. In order to be considered by the Family Support Local Council in the first round of allocations, the application plus any needed proofs need to be received by March 31st.

The 2021-2022 Intake/Application Form and our handbook can be found on the website at www.thearcwc.org or by contacting Sharon at 615-790-5815, ext. 3. The 2022-2023 Intake/Application Form is also now available on the website.

If you live outside of Williamson County you can call 615-532-6552 to find out what agency administers the Family Support Program in your area.

Franklin Housing Authority Accepting Applications for the Mainstream Voucher Program beginning January 19, 2022.

The Franklin Housing Authority will accept applications for the Mainstream Voucher Program on January 19-21, 2022 from 9 am - 3 pm at 200 Spring Street, Franklin, TN.
The Mainstream Voucher Program is for non-elderly persons with disabilities who are transitioning out of institutional or other segregated settings, at serious risk of institutionalization, currently experiencing homelessness, previously experienced homeless and currently a client in a permanent supportive housing or rapid rehousing project, or those at risk of experiencing homelessness.
Applicants should bring birth certificates, social security cards for all household members, updated disability verification (i.e. SSI benefits letter), and if employed six current paycheck stubs.
Please contact Tena Payne if you have any questions at 615-794-1247, ext. 212. You may CLICK HERE to start your application!


DISABILITY DAY ON THE HILL 2022

Hosted by the Tennessee Disability Coalition

UPDATE ON DDH 2022: TeamWork TN

While the pandemic has meant that we are NOT meeting in-person, it has provided a tremendous opportunity for Tennesseans from across the state to meet with their representatives, face-to-virtual-face. This year we're building on that opportunity to put together teams of fierce Tennesseans advocating for systems and policies that WORK, and calling out systems and policies that DON'T WORK.
This year it's all about TeamWork!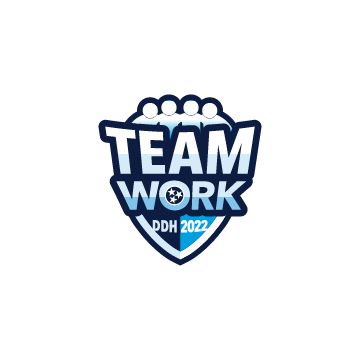 Important Dates to Save
1. DDH 2022 Advocacy Webinar: Tuesday, January 25th, 2022
2 PM CT or 6 PM CT (Training session online only)
2. Legislative Team Meetings: February 21st - March 7th
RSVP to join an advocacy team in your area. We'll set up the meeting and prep you and your team to attend.
3. Disability Advocacy Day: March 11th, 2022
Tennessee lights up "Coalition Blue" to celebrate Disability Advocacy Day.
RSVP by January 24th online or call 615-383-9442 to be mailed a swag bag, advocacy toolkit, and a DDH 2022 TeamWork TN T-Shirt!
CLICK HERE TO RSVP