As Thanksgiving 2021 passes into the rear-view mirror and we look ahead
to partaking of some favorite Christmas and New Year activities, it feels almost overwhelming trying to choose!
For those looking for something different, perhaps some special holiday music, check out our calendar below. For the next few weeks, it will include some community events that are clearly not blues, but are (mostly) free events that will help you get your holiday spirit revved up.


New to the articles this week is the call for submissions for our annual meeting and board elections that will occur in early 2022. Read on below for information about the election and how to nominate a prospective board member or officer candidate. Returning this week are the articles from last week about some upcoming
performances you might want to catch. It is especially nice to see our 2011 Blues Challenge winner, Ray Bonneville, on the road and back in Fayetteville. Ray went on to win fist place in the solo/duo category of the 2012 International Blues Challenge in Memphis.
As a continued reminder, since blues news kind of drops off this time of year, we are always looking for articles from readers. If you have a blues history topic, blues event, of an artist or their music you wish to share a review of, drop Sandy an email so she can help you share.
Clearly the
live music calendar continues to transform from patio performances
to more varied indoor events. We
will continue to offer an updated
Always remember, this is YOUR newsletter! Please send
feedback or suggestions our way. You can reach me by email at the address below. We appreciate our readers and want
to see
your ideas included!
Nominations Open
OBS Board Officers
2022-24 Term

Each year the OBS board of directors holds an election for two officer positions. For the upcoming (early 2022) election we will be voting on vice-president and secretary. Terms run for two years with President and Treasurer elected in the alternating years. A nominating committee has been formed and will be receiving nominations until January 7, 2022. They will present their nominees at the January 11, 2022 board meeting. The slate
of nominees will be presented to the membership following that meeting
and the annual meeting date and time (likely in February) will be announced.
Anyone, may submit recommendations
to the nominating committee prior to January 7th. Once the nominating committee has submitted their slate of nominees, OBS members in good standing may nominate other members prior to the annual meeting. All nominees must be members of OBS and agree to attend a required number of meetings (some may be virtual as needed.)
Ray Bonneville

at the

Walton Arts Center

Winner of the 2011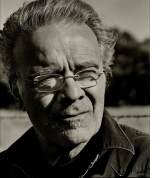 Ozark Blues Society's solo/duo Blues Challenge, artist Ray Bonneville returns to Fayetteville for
a performance on December 9th at
the Walton Arts Center in Fayetteville.
"With a greasy guitar style, horn-like harmonica, smoky vocals and pulsing foot percussion, Ray Bonneville is a hard driving, blues-dipped, song and groove man writing about people on the fringe of society.
Master of the slow burn, the gentle funk and the infectious rhythm, the well-traveled, blues-influenced, New Orleans-inspired Austinite takes listeners to some dark and exotic places, giving voice to the hardscrabble folks dwelling in those tuneful songs. He's won a Juno Award for Best Blues Album (Gust of Wind), the International Blue Challenge (representing the Ozarks Blues Society) and his song "I Am the Big Easy" won the International Folk Alliance's 2009 Song of the Year."
Theatre Squared

presents

Marie and Rosetta

The reviews are coming in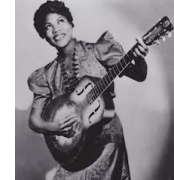 with resounding love of this play about Arkansas's own Sister Rosetta Tharpe! Follow guitar playing music pioneer, Sister Rosetta, as she rehearses with her young protégée, Marie Knight, as they prepare to embark on a tour that would establish them as one of the great duos in musical history.
Tickets are available for both live and streaming performances.
Support Options

For Local Artists

Please check this section of the newsletter weekly for ideas of how to support local musicians and venues. Submissions are being reduced to contact information this week as we restart the Live Music Calendar.
*****
The Jeff Horton Band
Based in Bentonville, Arkansas, the
Jeff Horton Band definitely has

a passion for the Blues! For the last
10 years Jeff and the guys have
done their part in sharing
the Blues
as much as possible, treating their fans to an enjoyable experience.
For more information on the Jeff Horton Band check out:
Jeff has also put together a Spotify playlist for NWA Blues. It can be found, HERE:
*****
Jimmy Wayne Garrett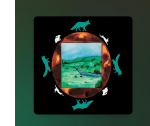 For more information about Jimmy Wayne Garrett, his schedule, recent interviews, or buy the latest album, visit: JimmyWayneGarrett.com
His music may also be found HERE:
YouTube link https://www.youtube.com/watch?v=NAj6BYVglL4&list=OLAK5uy_la2zCm6zUphqeNMMe4j9I2jxiI2YT1AkU
*****
Buddy Shute and the Motivators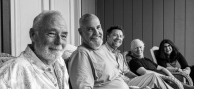 Buddy Shute and the M
otivators live at the Eureka Springs Auditorium on YouTube: LiveAtTheAud
***
To learn more about the band, visit:

Facebook: Buddy Shute and the Motivators
******
Brick Fields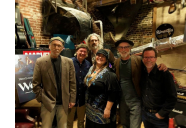 We have released a single from the upcoming album. Here is a link to the video "Take Me To the Riverside"
Once live music begins again, f
olks can stay updated on our concerts by signing up to our email at www.BrickFieldsMusic.com and following us on Facebook at:https://www.facebook.com/BrickFieldsMusic
We also have two stores on our website one for music merchandise and another for Blues Therapy handmade items such as essential oil blends, Jewelry, tie dyes, bath salts, body butters and more.
Thank you for your support.
I pray that each of you and your families are all doing okay through this.
Brick Fields
Booking Call: The Brick House 479-846-4668
*****
LIVE MUSIC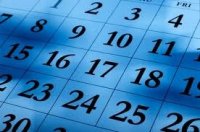 Please enjoy the following listings comprised of bands, venues, and/or organizations that support Ozark Blues Society. Always check with individual venues for event details and schedule changes. Submit weekly listings by emailing: SANDY
12.
03
Earl and Them for Happy Hour at George's Majestic Lounge

in Fayetteville

Marie and Rosetta at Theatre Squared in Fayetteville

Blew Reed and the Flatheads at Shirley's Bar in Springdale

Jimmy Wayne Garrett at Moonbroch in Rogers
12.04
Blew Reed and the Flatheads at The Beer Keg in Fayetteville

Marie and Rosetta at Theatre Squared in Fayetteville
12.05
Ozark Bronze Handbell Ensemble Holiday Concert at Fayetteville Public Library in Fayetteville

Marie and Rosetta at Theatre Squared in Fayetteville
12.06
UA Chamber Ensemble at Fayetteville Public Library in Fayetteville

University Symphony Orchestra at Faulkner Performing Art Center at UA in Fayetteville
12.07
Marie and Rosetta at Theatre Squared in Fayetteville

Razorback and Treble Choruses at Faulkner Performing Arts Center at UA in Fayetteville

UA Latin American Ensemble at Stella Boyle Smith Concert Hall at UA in Fayetteville

Adam Collins, Matt Beach and Garrett Jones for Jazz at the Undercroft Bar in Bentonville

Vince Turner at JJ's Grill and Chill in Fort Smith
Asleep at the Wheel at the WAC in Fayetteville

Beth Stockdell Holiday Harp at Fayetteville Public Library in Fayetteville

Brick Fields Blues Therapy at Moranos in Fayetteville

Marie and Rosetta at Theatre Squared in Fayetteville

Ben Harris jazz guitar at Six-Twelve Coffeehouse and Bar in Fayetteville

Richard Burnett at JJ's Grill and Chill in Fort Smith
12.09

Ray Bonneville at the WAC in Fayetteville

UA Music: Together (again) for The Holidays at Faulkner Performing Arts Center at UA in Fayetteville


Marie and Rosetta at Theatre Squared in Fayetteville

Jazz at Mavis: Los Veleros at Mavis Wine in Rogers
12.10
Ultra Suede with Swade Diablos for Happy Hour at George's Majestic Lounge

in Fayetteville

Samara Joy for the Starrlight Jazz Series at WAC in Fayetteville

Jimmy Wayne Garrett at Levi's Gastrolounge in Rogers

Keith Nicholson at JJ's Grill and Chill in Bella Vista
12.11
Ocie Fisher at JJ's Grill and Chill in Springdale


Keith Nicholson at JJ's Grill and Chill in Bella Vista
Please Submit Dates for Regional Blues Artists and Group Events HERE
In this issue: 12/03/2021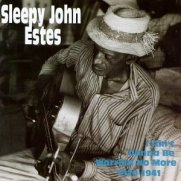 Today's show features music performed by Junior Wells and Sleepy John Estes

"My emotion is real, and my everyday life
Sister Rosetta Tharpe

Blues Education Supporters
Thanks to the following for their support of blues education.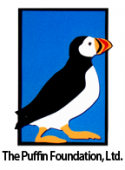 Check Out these regular local radio programs

"The Generic Blues Show" hosted by Paul Kelso airs every Friday night at 9pm on KUAF 91.3FM
Rockin' Hog Radio presents "Sunday Morning Blues" from 8am to 10am every Sunday
LINK
Get Involved with the Ozark Blues Society

Annual membership levels begin at $15 and give you so much in return, including meeting new friends while enjoying the best blues artists in the area.
By being a member of The Ozark Blues Society of Northwest Arkansas, you are helping to support the Arts and to preserve the Original American Art Form known as The Blues.
Membership Benefits Include:

Weekly E-newsletter
Opportunities to win tickets to events
VIP seating at events (when available)
Discounts on OBS merchandise
Social networking – meeting other people who also love the blues
Opportunities to volunteer on OBS committees and at events
Ability to attend board meetings and vote on upcoming organizational issues and elections
Visit our Website to renew or join! Ozarkbluessociety.org